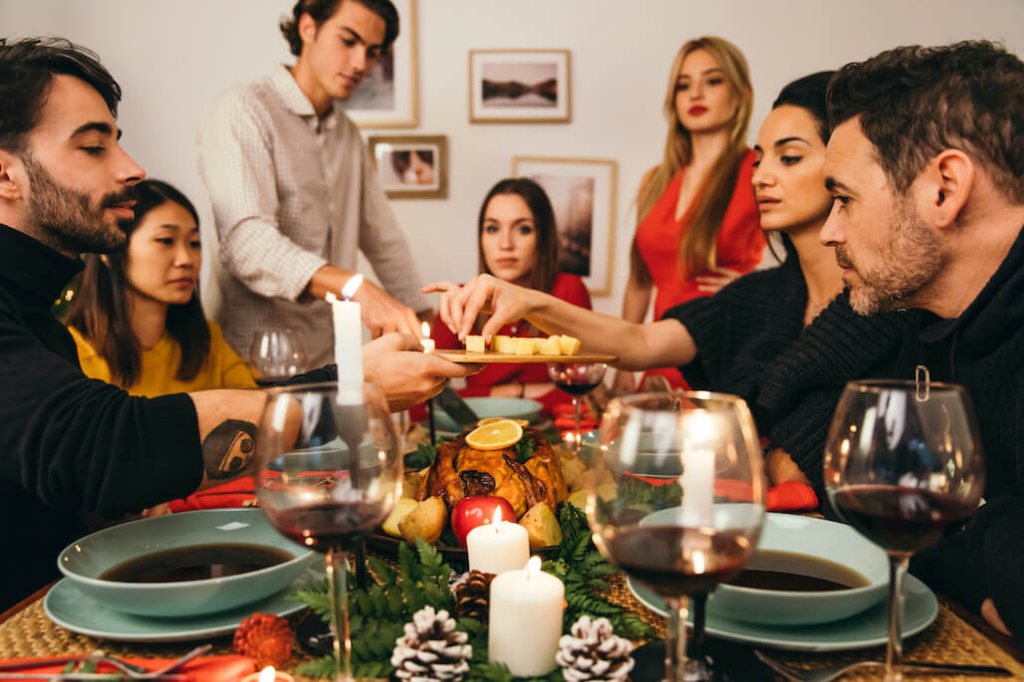 Christmas in the Philippines is one of the most awaited festivities all year. The season when Filipinos put their hearts out in practicing traditions like Simbang Gabi, Christmas carols, and putting up decorations as soon as the -ber months roll in. Most definitely, the holidays will only be complete with the family reunions, gatherings, and all the parties in between.
Condo owners tend to have limited spaces than people who own a house and lot. There are also rules in condo units about keeping the noise down. Most of the time, Christmas parties are done in huge spaces, and vibrant music is needed to keep the party alive. As a condo owner, you might be wondering how you can still host a great Christmas party even with these restrictions.
Here are some ways on how to host Christmas parties in condo units.
Plan it Out
Laying out a plan before any event ensures its success! Make sure to have a guest list and ask them to RSVP. This step is essential as condo units usually have limited spaces and parking areas. Remember to remind your visitors to look for alternative car parks within the vicinity if they'll be bringing cars with them.
Advance invites benefit both you as the host and your attendees, giving both parties ample time to prepare. Remember that despite it being the season of giving, you must always work within your budget! What you can do is invite all the people closest to you in your wonderful night of gift-giving.
Set it Up for an Instagrammable Night
Make sure that your unit dresses the part! Beautifying your home with decorations for the holiday season will elevate your guests' Christmas experience. Sticking to a theme for this year's holiday party or something as simple as a color for the event will help you choose the right ornaments, lighting, and arrangements.
Your place will surely make it on everyone's Instagram stories and posts, dubbed a night worth remembering. Take note that great memories turn into beautiful photographs worth keeping!
Good Food
The food you serve will say a lot about your party! Christmas parties are avenues of serving nothing but the best food! There's no need to feel pressured about this because you can always ask your guests to join in the preparation delicious food through a potluck setup.
But if you want your guests to not think about bringing their dishes, you can always go for catering while also taking into account your guests. Know beforehand if they have any allergies or food restrictions to all the ingredients you put in your food so that everyone can enjoy a hearty meal!
Vibe it Out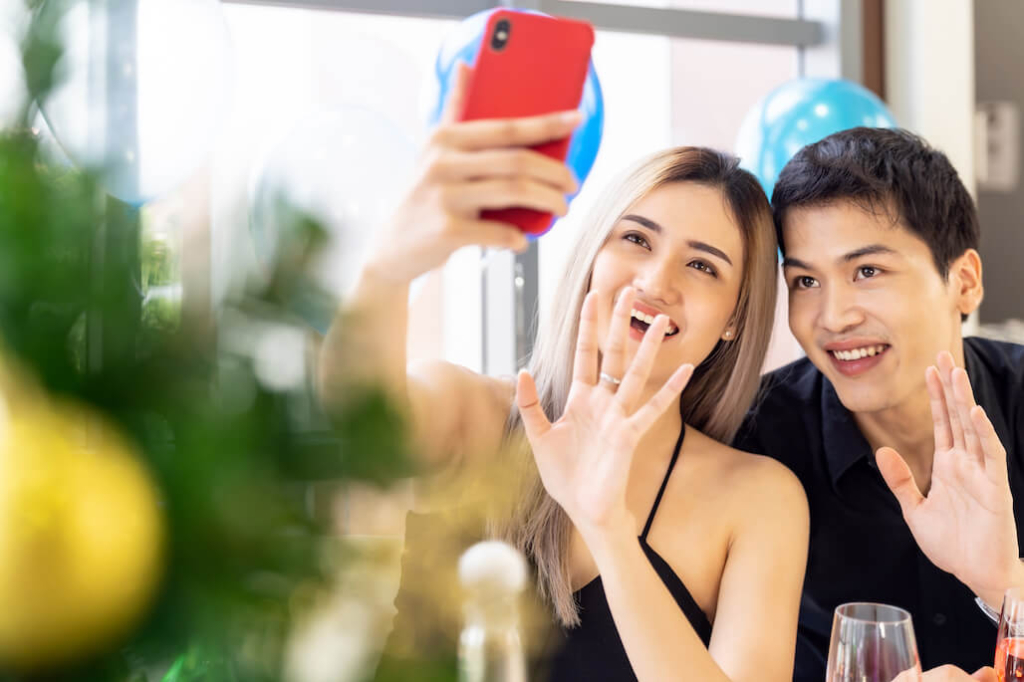 Music plays a massive role in setting the mood and ambiance of any party. Make sure your Spotify playlist is ready to pump up the crowd and keep the festive spirit alive inside your condo units.
Consider your neighbors as well so as not to disturb them with unnecessary noise. Inform them ahead of time that you'll be having a get-together to avoid instances of neighbors complaining, which may cause you to stop the party earlier than expected.
Prizes are up for grabs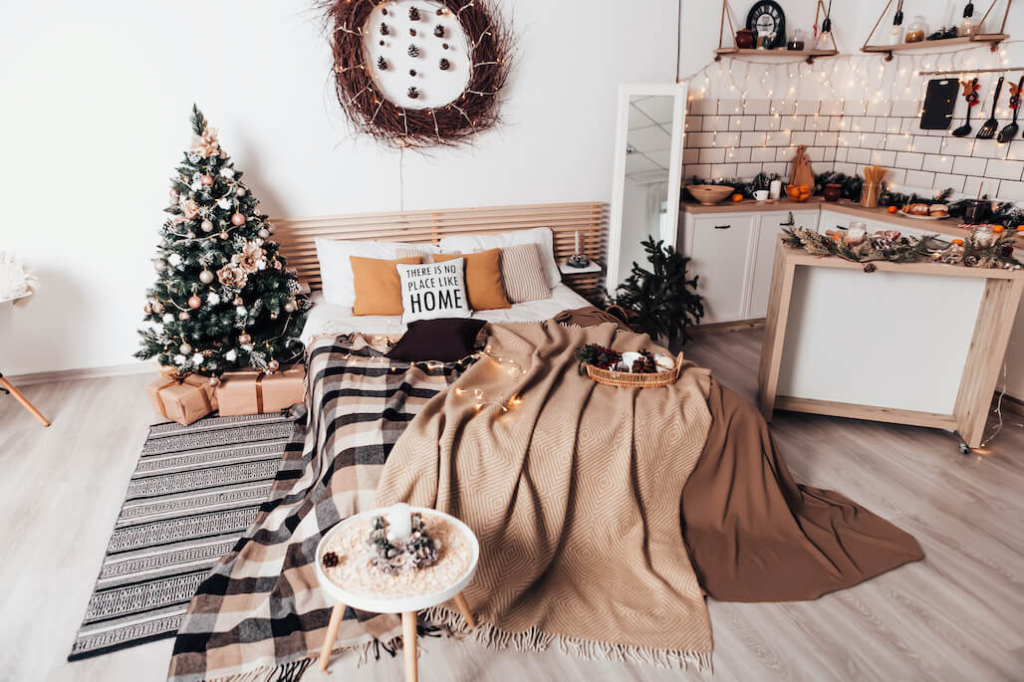 Bring out the competitive holiday spirit among your guests with a few games to be played before and after your meals. Prizes and winning games will surely bring out the inner child among everyone.
Condo-friendly games like Charades, Guess the Christmas Carol, Bingo, Secret Santa, and Family feud are just a few things you can do to excite your guests. These games will reveal their competitiveness while enjoying each other's company! Have your prizes wrapped up to add more thrill, and let the winners randomly pick a mystery gift box.
Celebrate your Christmas in a Vertical Village
Experience one of a kind holiday get-together inside Camella Manors' Vertical Villages nationwide. Your guests will love our master-planned communities as these are also proudly pine-estate communities. Give them the Christmas feels even before they step inside your condominiums.
Camella Manors' Vertical Villages are in a very strategic location that is perfect for condo living. Your Christmas parties and other gatherings will be much more enjoyable if you live in a condo development that is accessible to the central business district of your city.
If you're thinking of inviting a bigger group over, worry not because our projects all come with a clubhouse which you can fully maximize if you want to celebrate the yuletide season with more family and closest friends! The holidays are yours to remember when you choose to come home to Camella Manors.
Here are our Camella Manors projects:
· Camella Manors Upstate – Sitio Ilaya, Sto. Domingo, Bay, Laguna
· Camella Manors Lipa – Barangay Tibig, Lipa City, Batangas
· Camella Manors Verdant – Bancao Bancao, Puerto Princesa City, Palawan
· Camella Manors Bacolod – GM Cordova Avenue (Buri Road), Mandalagan, Bacolod
· Camella Manors Soleia – Montalban Street, Villa Kananga, Butuan City
· Northpoint Davao – JP. Laurel Avenue, Bajada, Davao City
· Camella Manors Caloocan – Camarin Rd, Barangay 177, Caloocan, Metro Manila
· Camella Manors Frontera – Manuel Garcia Road, Buhangin, Davao City
Embracing the condo lifestyle
Hosting a Christmas party in your condo unit creates an exclusive and elegant atmosphere. Nowadays, people even rent condo units and celebrate their favorite occasions there instead of going out. With these tips listed above, you will have an easier time organizing a Christmas party in your condo unit.
Living in a condo has many benefits, which is why it is the dream home of many. One of these benefits is being accessible to nearby malls for your party needs. Living in a condo also gives you the luxury of using its exclusive amenities for your parties. Most condo developments like Camella Manors have swimming pools and function halls for celebrations.
Of course, there are other perks in living in a condo unit other than being an excellent place for parties. Camella Manors is not just excellent for celebrations. This master-planned condo development is made to bring you a better life. You deserve to live in Camella Manors because you deserve the best.