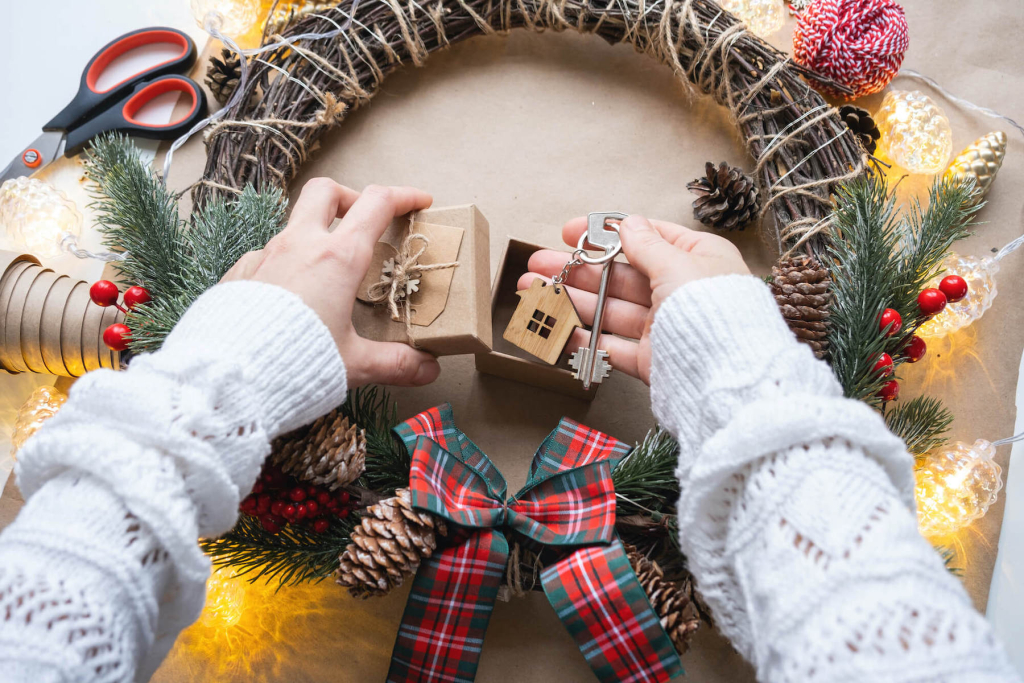 Moving into a new home is a big deal, and it can be especially stressful during the holiday season because the holiday spirit is still there. Whether moving to a nearby city or a faraway province, moving during the holiday season is not easy because the process of packing and moving can be stressful and time-consuming, making it difficult to enjoy the holiday season.
However, with a bit of planning and preparation, you can make the process go smoothly and ensure that your move is as stress-free as possible. Here are some important things to keep in mind when moving into your new home during the holidays.
Have a concise and organized plan before moving
First, it's essential to plan ahead and get organized. Make a list of everything that you need to do, and prioritize tasks based on their importance. Start packing well in advance, and make sure to label all of your boxes so that you know where everything is when you arrive at your new home. This will save you a lot of time and frustration when you're trying to unpack and settle in.
One of the best dates to move is after Christmas. Moving after Christmas Day allows individuals to take advantage of post-holiday sales and deals on moving supplies and services. It also allows for a fresh start in the new year and the opportunity to declutter and organize one's home. Additionally, moving during the post-holiday period may be less hectic and busy than during other times of the year.
You can put holiday decorations, holiday gifts, the Christmas tree, and other holiday ornaments in a separate box. This way, you would have an organized section for Christmas-related items.
Have the right help when moving during the holidays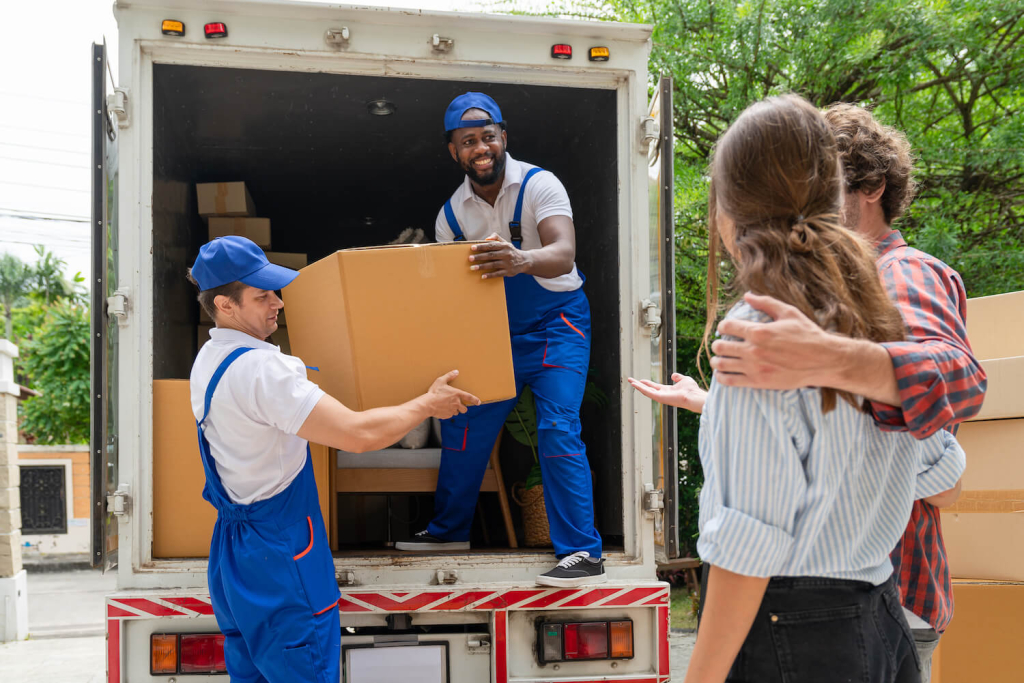 You should consider hiring a professional moving company to help you with the heavy lifting. This can be especially helpful during the holiday season when you may be busy with other commitments and don't have as much time to devote to packing and moving boxes. Professional movers have the experience and expertise to ensure that your belongings are handled carefully and transported safely to your new home.
But if you don't hire professional moving companies to help you with the moving process, you can ask for the help of your close friends or family. First, you should label the items you put in boxes. Then, you should rent a friend's vehicle for moving. You should pay for their gas money and time, the same way you'll pay for hiring movers.
Tell your plans to your family before moving
Make sure to notify all of the necessary parties about your move. This includes your friends and family, as well as utility companies, banks, and other organizations that need to know your new address. You may also want to update your address with the post office to ensure that your mail is delivered to your new home.
When it comes to the actual conversation, it's important to be honest and open about your reasons for moving. Explain why you feel like this is the right decision for you, and try to address any concerns that your family may have. Be prepared to listen to their perspective and have an open and respectful dialogue.
When moving away from home, it's better to have a moving date a few days after the holidays. You don't want to ruin the holiday fun and potentially every holiday gathering by telling your family that you're moving away. So, timing is important.
Take good care of yourself
Fourth, take care of yourself during the moving process. Moving can be exhausting, so make sure to eat well and stay hydrated. Get plenty of rest, and don't be afraid to ask for help if you need it. You may also want to consider hiring a cleaning service to clean your new home before you move in, so that you can start fresh and enjoy a clean, organized space.
To avoid stress during the moving-in process, it's better to start packing as early as possible. This way, you won't have to rush before the moving-in date. And after the holidays, you can immediately unpack without any hassle.
Unpack once you move
Once you arrive at your new home, take some time to get settled in. Unpack the essentials first, such as bedding and towels, so that you have what you need to be comfortable. You may also want to set up a temporary kitchen so that you can cook and eat while you're unpacking. Don't feel like you have to unpack everything right away – take your time and focus on getting settled in before worrying about every last box.
Looking for a new home this holiday season?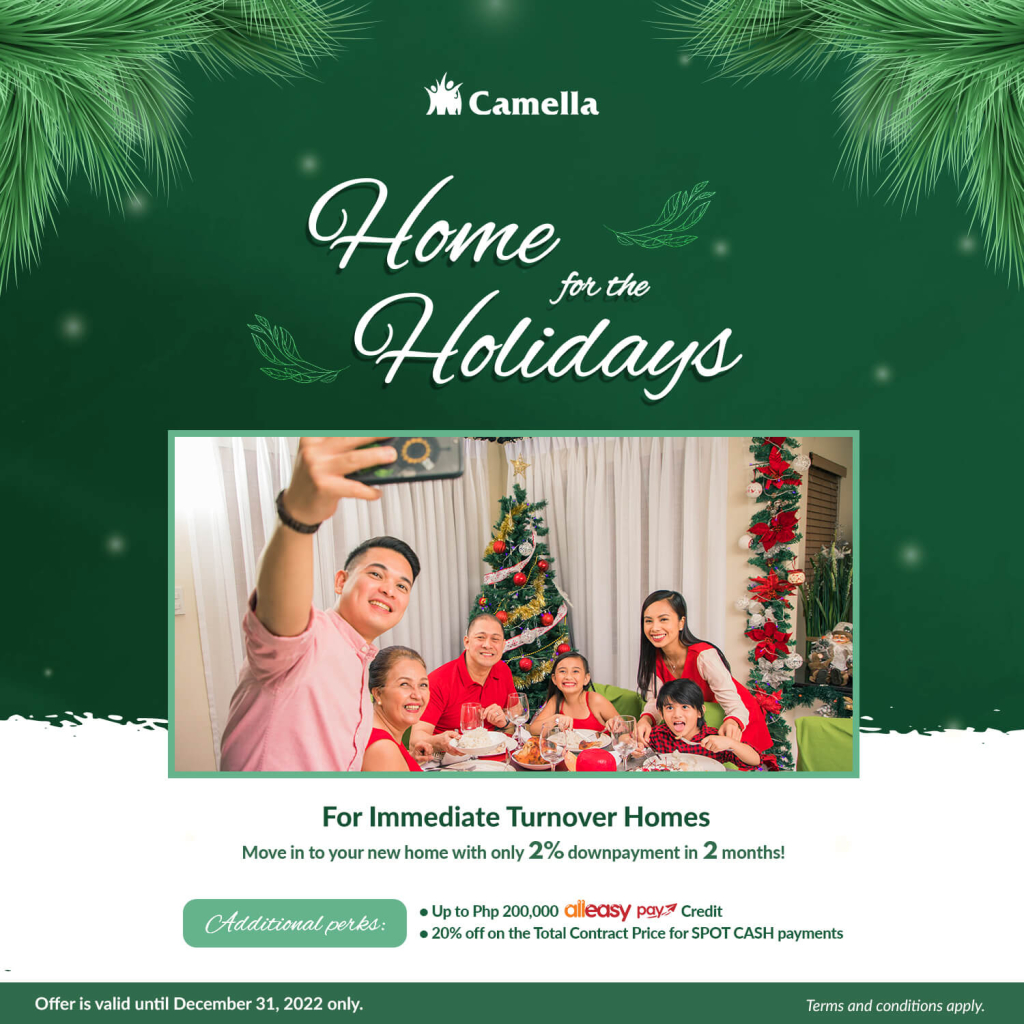 Moving into a new home during the holiday season can be challenging, but with a bit of planning and preparation, you can make the process go smoothly. By getting organized, hiring professional movers, updating your address, taking care of yourself, and taking your time to get settled in, you can ensure that your move is as stress-free as possible.
When looking for a new home, there are several factors to consider. One of the most important is accessibility to nearby establishments. A home that is near malls, places of worship, schools, and other establishments can give you comfort and easy access to essential places without that much effort.
Safety is another important factor to consider when looking for a new house. This includes both the physical safety of the home itself, as well as the safety of the neighborhood. When looking at the home, you should consider moving into a home that is inside a gated community with roving guards and a 24/7 security system.
Reputation is also important in choosing a house and lot in the Philippines. Choosing a house from a real estate developer that has years of expertise is one way of changing your life for the better. This holiday season, you deserve a home that suits your needs.
Camella House and Lots For Sale In The Philippines
To own a Camella house and lot in the Philippines is a trophy for one's success as a property investor and homeowner. Camella has been building homes for Filipinos for 45 years, making it the undisputed leader in the market.
Enjoy the spacious and beautifully designed homes in a secure and family-friendly community. With a wide range of amenities and top-notch customer service, Camella is the perfect place to call home. Don't miss out on the opportunity to live in a comfortable and stylish home.