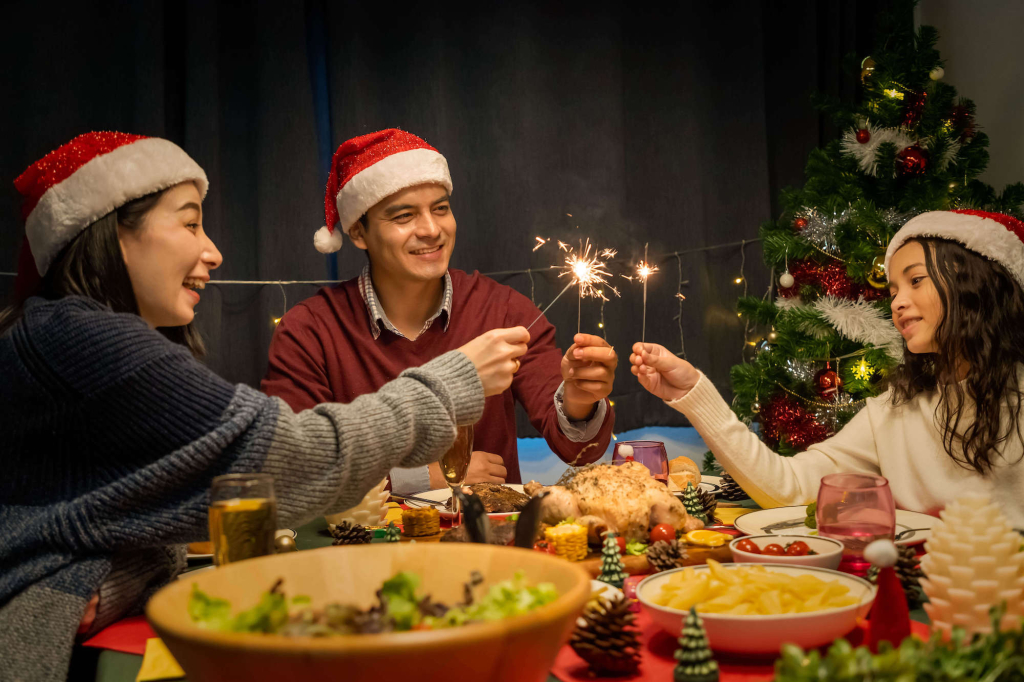 Christmas is a time of joy, love, and festivities. In the Philippines, Christmas is all about gathering with family and friends, lots of singing, and good food. The Philippines has the world's longest Christmas celebration as a holiday. Its celebration begins on the first of September and until the sixth of January.
Noche Buena, or Christmas Eve, is a wonderful one of the Filipino families' most important nights. Noche Buena is a Filipino Christmas tradition that has been celebrated for centuries. It's a time when families gather together to celebrate the first night of Christmas by having a feast of traditional Filipino Christmas food.
Here are some delicious Filipino dishes you'll find at every family gathering this holiday season.
Cheesy Filipino-style Spaghetti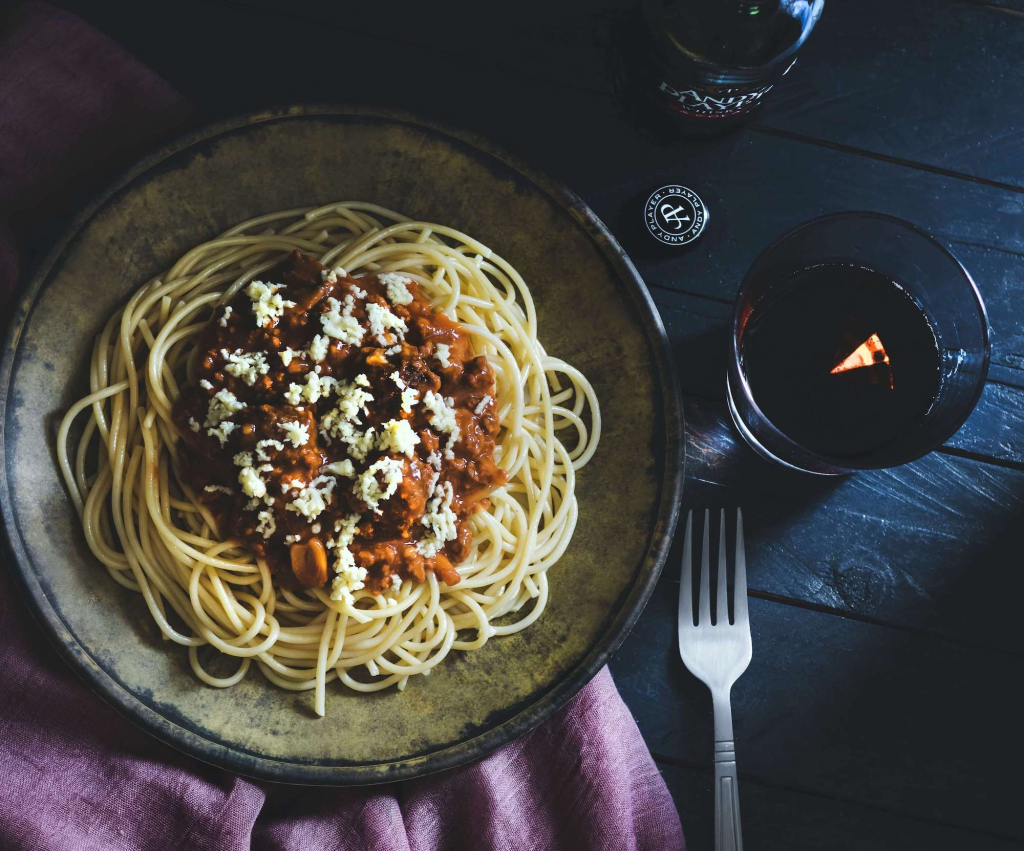 The original spaghetti recipe includes meatballs, pasta, tomato sauce, and paste. However, Filipino-style spaghetti has hotdog slices and ground pork. And when it comes to the sauce, Filipino-style spaghetti is sweet because it is made of tomato puree, brown sugar, and banana ketchup.
Filipino-style spaghetti has always been included in every Filipino occasion, including the wonderful Christmas dinner called Noche Buena because instant pasta and sauce are available in every grocery store. You can easily cook Filipino-style spaghetti because its sauce already comes in packets, and you don't have to have your recipe.
Macaroni Salad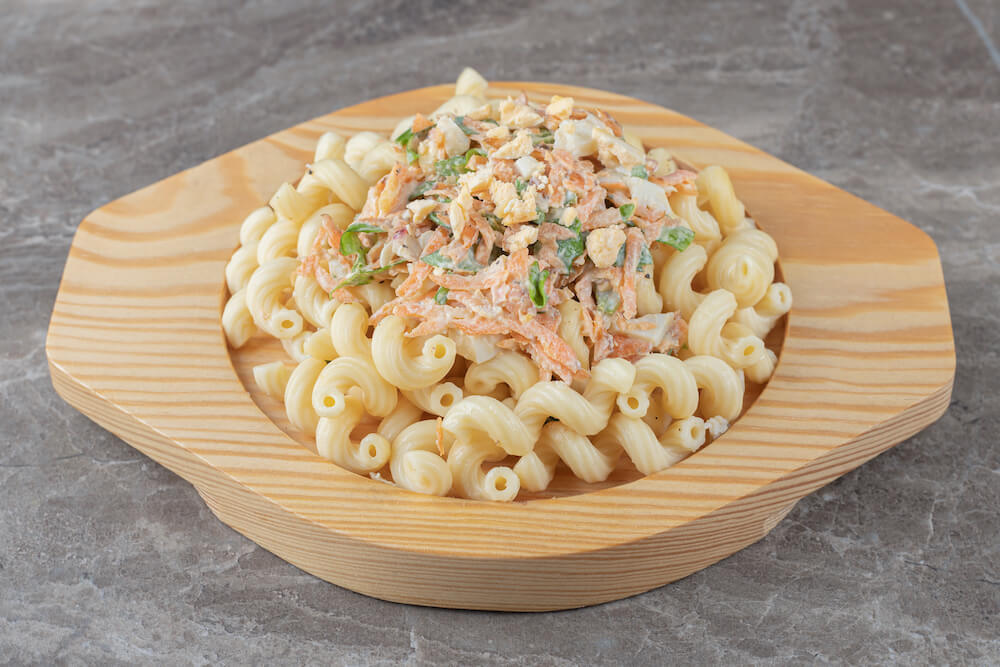 In Western countries, baked mac or macaroni and cheese are the most famous macaroni dishes served during thanksgiving or Christmas. However, Filipinos prefer macaroni salad for its unique taste.
Macaroni salad is one of the most common dishes in Filipino homes during Noche Buena. It's made with macaroni, carrots, and mayonnaise and served chilled! This popular dish can be found at any Filipino restaurant or home during Christmas time.
There are two types of Filipino macaroni salad. The first type is the salad with a fruit cocktail, raisins, all-purpose cream, and mayonnaise. The other type includes chicken, pineapple tidbits, carrots, corn, and mayonnaise.
Buko Salad
This Filipino recipe is easy to make and can be mixed with different fruits. It's also perfect for making ahead of time, as it tastes great cold or room temperature. This Filipino fruit salad is made from shredded young coconut and other ingredients such as fruits, jelly-like sweets, tapioca pearls, sago, sugar palm, cream, and condensed milk. It can be served as a side dish or dessert!
Bibingka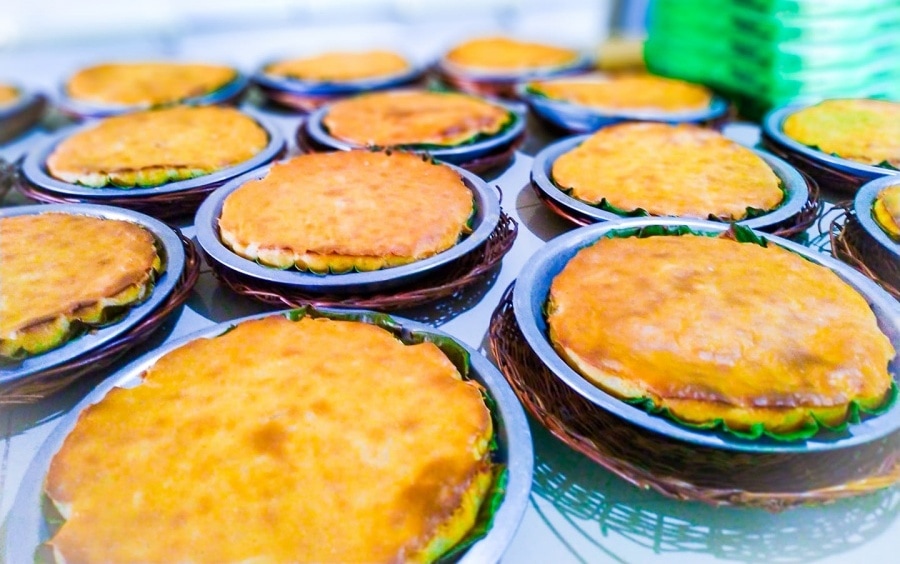 Bibingka is a rice cake with rice flour, eggs, and coconut milk. It is traditionally served on Christmas Eve. The dish can be topped with cheese, salted duck eggs, or a sweet sauce. Bibingka is traditionally prepared by street vendors and baked in a clay pot lined with leaves over hot coals for added flavor.
Bibingka was initially introduced to the Philippines by Chinese migrants who settled in Manila during Spanish colonial rule (1521–1898).
Puto Bumbong
Puto Bumbong is a purple-hued rice cake traditionally sold around the holidays. Puto bumbong is wrapped in banana leaves and served with warm butter, grated coconut, and brown sugar. It is made from steamed glutinous rice cooked in bamboo. It's a popular Filipino dessert during Christmas, primarily as one of the foods served after Christmas Eve Mass.
Buko Pandan Salad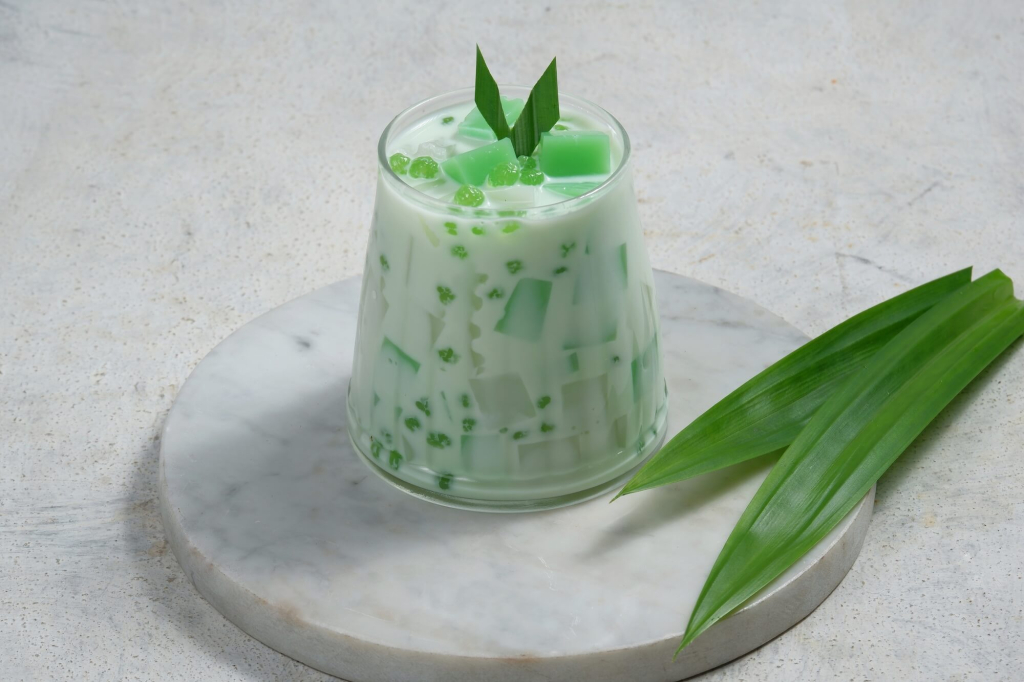 Buko pandan is a Filipino cold dessert that immediately gets your attention with bright green jelly cubes and tropical palm fruits infused and mixed with shredded coconut and sweetened cream.
The leaves of this plant are used to wrap buko, an otherwise bland coconut pudding. Pandan leaves are available in any Filipino grocery store or farmers' market. They are also using in many other dishes and drinks, such as Lechon (fried pork belly) and adobo (a stew made with pork, chicken, or beef).
Embutido
Embutido is one of the must-try Noche Buena dishes. It's an egg-based meatloaf wrapped in banana leaves and steamed. The meat mixture is then boiled to make it more tender before being baked again until it becomes crumbly and soft. Embutido can be eaten with vinegar or even ketchup if you're not into the idea of eating something with eggs in it.
Embutido is traditionally eaten on Christmas Eve, but if you want to eat something different than everyone else has for dinner that night, try this recipe for embutido instead!
Pancit Malabon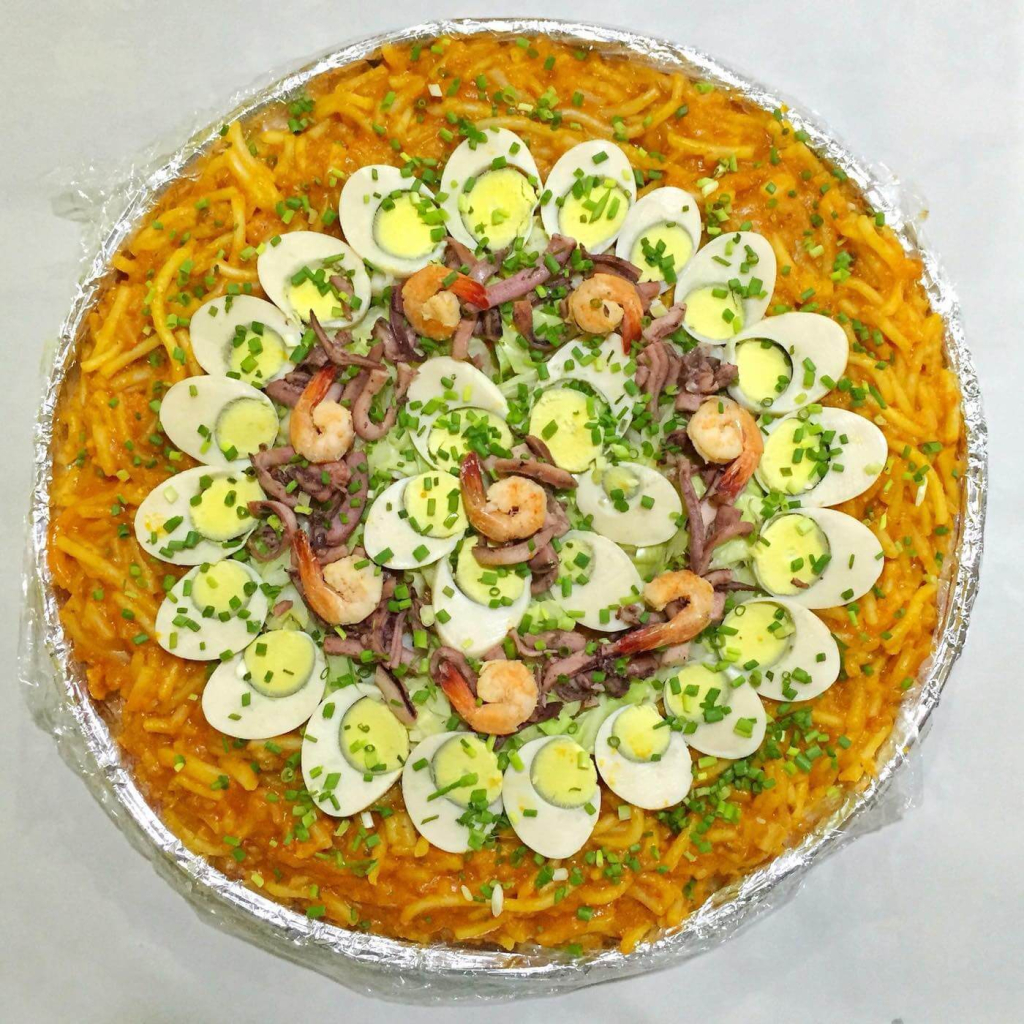 Pancit Malabon is a noodle dish that originated in Malabon, Philippines. Malabon City is known for this pancit variation. Pancit Malabon defined the culture of its citizens. Pancit Malabon is a popular dish during Christmas and New Year because its thick noodles symbolize strong family ties. Of course, its taste is also unique.
It is made with rice noodles, shrimp, pork, and chicken. The name "pancit" comes from the Tagalog word for "noodle." The word "Malabon" means "good thing." This dish has many variations depending on what is available during preparation. Pancit Malabon is known for its orange, thick sauce topped with shrimp and eggs. This pancit is perfect with calamansi.
Lechon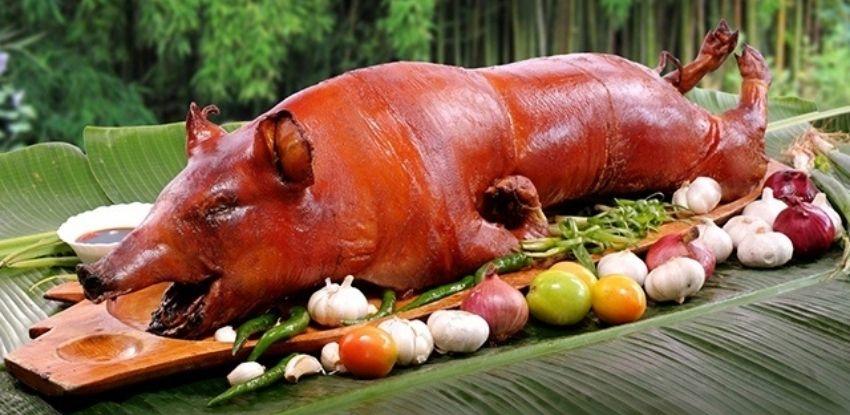 Lechon is a must-have Filipino food for Christmas. Pork is the traditional meat for Christmas, and it's usually cooked by boiling or baking. The skin of the roasted pig is crispy, golden brown, and tender, while its meat can be juicy and tender too. If you don't have money for lechon, a great alternative would be lechong kawali and pork barbecue.
Hamon and Queso de Bola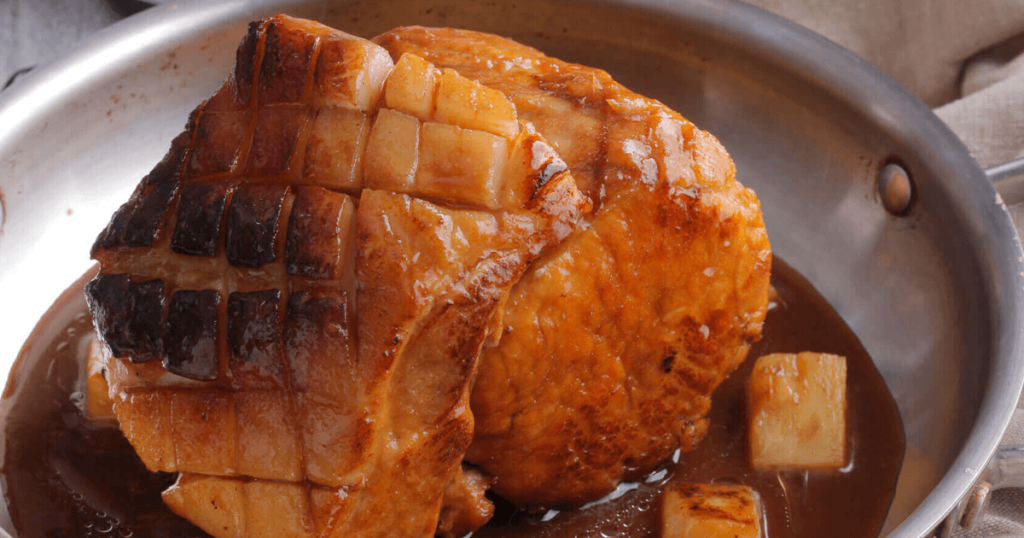 Hamon is a Filipino Christmas ham marinated in cane vinegar and then roasted. It is usually served with melted cheese, giving it its distinctive flavor. On the other hand, Queso de Bola (Edam cheese) is a Dutch-processed cheese commonly used to make queso fundido or melted breaded meat dishes like chorizo sausage & chicken.
What makes Noche Buena special?
Traditions are what make the holidays more memorable. What are your favorite holiday traditions?
Noche Buena is a Filipino Christmas tradition that is fun and memorable, but they also help create a sense of tradition that makes the holidays feel more important. For example, many families celebrate Christmas Eve with a homemade meal or dessert before church on Christmas Day. It's an opportunity for families to gather together in one place so everyone can share their thoughts about what family means to them and eat some delicious food!
The spirit of Christmas is in the 'togetherness,' in the thought you put into thinking about others. It is a selfless time when we forgive, take stock of what is important, and become 'better' versions of ourselves. Have happy holidays with your friends and loved ones while enjoying the Filipino Noche Buena feast.
The holiday season is extra special, with a home that you and your family can cherish. Have your next Noche Buena in Camella today and come home to a community that is safe, accessible, and strategically located.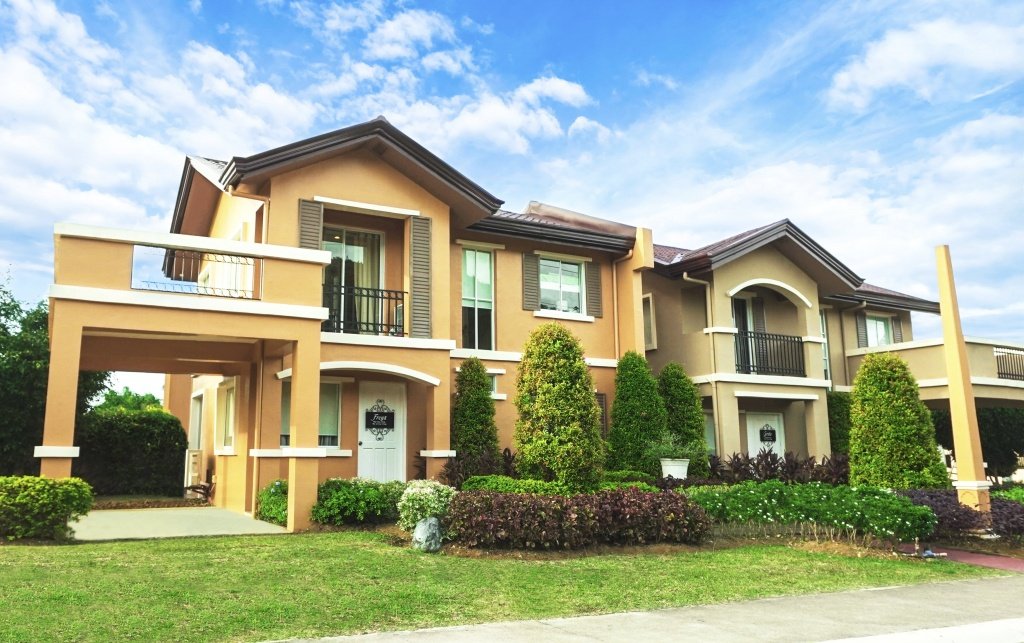 Check out our Houses for sale in the Philippines
Discover our house and lot for sale in the Philippines