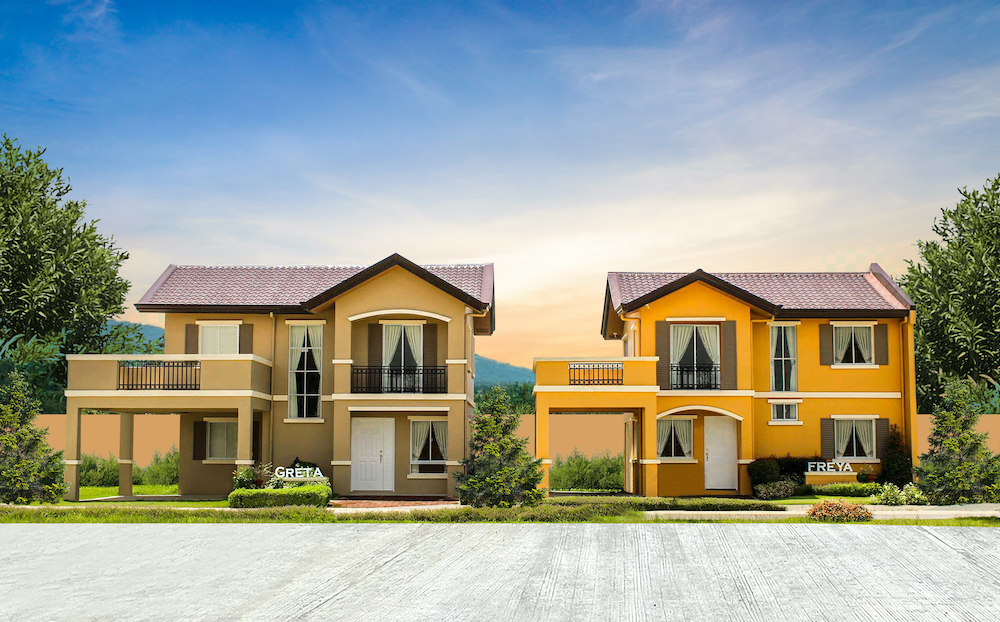 Davao City is not called the King City of the South for no reason. This progressive city is one of the most developed cities in the Philippines and is gifted with natural resources and a vibrant economy. According to the Department of Trade and Industry, Davao City is ranked 4th in the country's 2022 rankings of highly urbanized cities.
If you put your hard-earned resources into something valuable this year, consider keeping it safe in Davao City. The Davao City government is competent when it comes to business processes, and because of Davao City's good business climate, businesses and investments are more likely to survive in Davao City.
Davao City also has strong business ties as this city has 17 sister cities, 10 honorary consular offices, and four consular offices that enable trade, commerce, tourism, and investments.
Why Invest in Davao City?
Easy Transactions
In terms of business, Davao City has constant economic growth because of its competent policies and operations in business processes for startups, expansions, and other processes thanks to the city's Business Permit and Licensing Office and its one-stop shop for business renewal.
Good Business Climate
According to Davao Hive Philippines, Davao City has an excellent business climate as this city in Mindanao has a population of 5.48 million making it a competitive highly urbanized city. More and more investors are considering investing in Davao City not just because of its responsive market. Davao City has access to affordable utilities, a high workforce rate, and affordable raw materials.
Strategic Location
Trade movements are more effortless in Davao, with a reach of up to 57.5 million within its designated growth area. With the city's land area of 2,444 sq. km., vast opportunities for agriculture, mainly in Toril and Marilog Districts, Mindanao's center for agriculture.
Camella in Davao Projects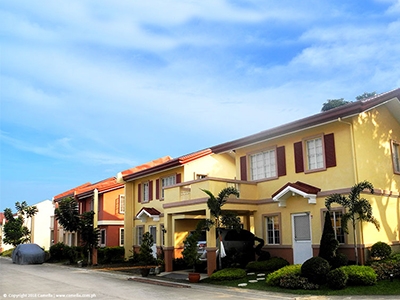 In real estate, Davao City is a prime location next to Metro Manila. Camella, one of the country's major real estate players for 45 years, has claimed a stake in the majestic city of Davao with several developments perfect for real estate projects.
If you are considering investing in Davao City, having the ideal home strategically located in Davao City's central business districts is essential. Here are our Camella projects in Davao.
Camella Toril
Toril is a little town, given the many commercial establishments that fulfill the residents' needs. For homeowners that would love to have a distant view of Mt. Apo, the highest mountain in the Philippines, Camella Toril would be the perfect home.
It would only take 8 minutes from the center of Brgy. Bato, Toril to reach Camella Toril. This 10-hectare development is an escape from the hustle and bustle of the city. However, Camella Toril is still close to urban establishments and commercial centers in Davao City.
Camella Cerritos Davao
Two minutes away from the newly opened VistaMall Davao is Camella Cerritos Davao. Schools, banks, and churches are also near the said project. As a real estate development near a shopping mall, investors can reassure themselves that investing in this area brings profit and growth.
Camella Toscana
Toscana is an Italian-themed subdivision in Brgy. Puan with commercial and government establishments surrounding the development. Investors can have an easier time processing paperwork and permits in Toscana.
Like Camella Toril, Camella Toscana has the mighty Mt. Apo as a backdrop. Major shopping malls and marketplaces are accessible from Camella Toscana. Ateneo de Davao University is also accessible, making it the ideal residence for families with children headed to college.
Camella Solariega
Camella Solariega is a Spanish-themed community is located at Brgy. Puan, Talomo District. This is near schools, places of worship, a hospital, and its neighbor, Cerritos. It is as charming as a little Spanish town with lush greenery and in-theme houses.
Camella Davao
Located in Brgy. Communal, Davao City, this project is near the Francisco Bangoy International Airport, Davao City's international airport, which makes traveling extra hassle-free. This is also near Davao's first grand stadium, which may hold significant events once fully operational.
New and established schools also surround the area and places of worship. A mall will also rise just 4 minutes away from Camella Davao. This development in Davao is also near major expressways like the Philippine-Japan Friendship Highway, which provides easy access to places like Cebu, Metro Manila, and Davao del Norte.
As a community near schools and other establishments, businesses in this area are expected to boom.
Northpoint Davao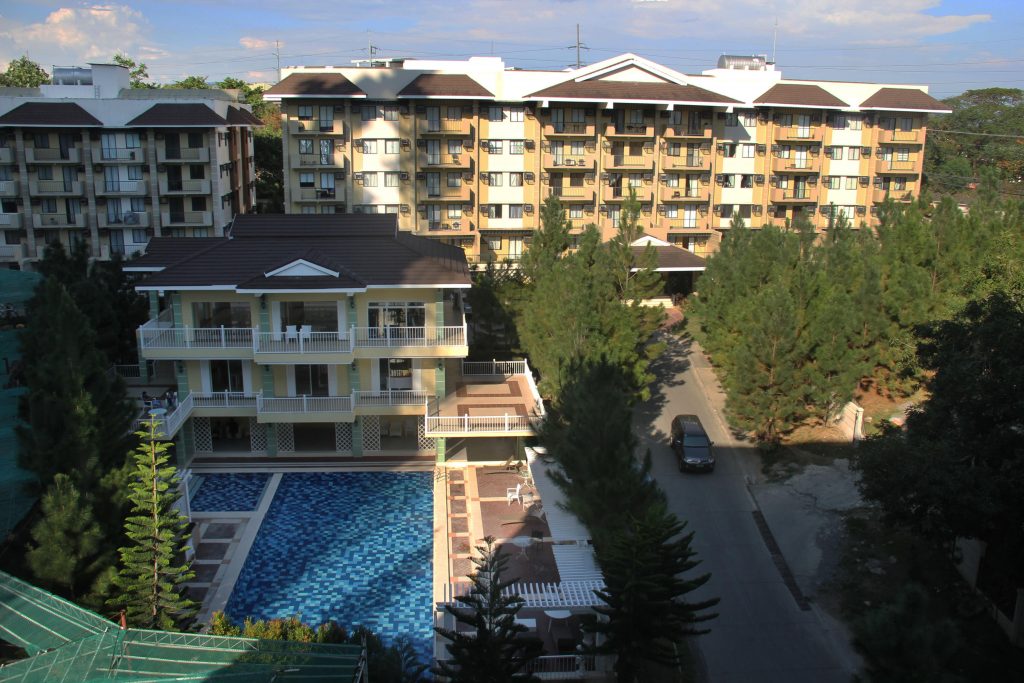 In addition to the Camella projects in Davao City is Northpoint Davao. This vertical community can be found at the center of J.P. Laurel Ave., where almost anything and everything is located.
Surrounded by imported Caribbean pine trees, this vertical village also houses resort-inspired amenities and architecture. If one's dream community is vertical, this suits them the best.
You may experience a little bit of heaven while living in Northpoint. You can enjoy the calming sight of the expansive natural vista here. You consequently want a higher living standard in your RFO condo in Davao.
Camella Tagum Trails
Approximately 75 km from Davao City, just past the palm trees along the highway of Tagum City, is a 15 hectare prime property at Visayan Village Tagum City. Resorts, schools, government offices, malls, and other major business establishments surround Camella Tagum Trails. Its location is a strategic spot for a rapidly rising urban city.
Camella Digos
A project that is close to nature and its sceneries is Camella Digos. It is 67 km South of Davao City, with schools, nature parks, and business establishments surrounding the 10-hectare property. Nature lovers, adventure seekers, and investors that prefer a developing economy would find delight in Camella Digos.
Camella Manors Frontera
Camella Manors Frontera is a mid-rise condo development situated in the peaceful city of Davao. This pre-selling condo for sale located in Manuel Garcia Road is the best condo development in the major cities of Davao del Sur due to its lifestyle amenities, security, and prime location.
How a real estate investment in Camella boost business opportunities in Davao
A consistently growing economy can be observed in any of the mentioned areas. They are each surrounded by schools, commercial establishments, places of worship, and even upcoming government projects. This makes Davao City attractive to investors, local developers, and entrepreneurs in the country and even Southeast Asia.
Private and government transactions are more accessible in Davao City, as many key establishments can be found here. There is so much that Davao City can yield, and each Camella project is strategically placed to be the recipient of these developments. This goes to show that Camella is firm in implementing its pillars.
In investing, a strategic location is as crucial as aligning with one's values. Camella continues to adhere to its Brand Pillars. "Dream Home" is embodied in houses found inside dream communities. The entire community becomes a home with themed neighborhoods and picturesque landscapes.
Each community is strategically located within or around the bustling commercial areas – malls or major shopping centers of the Davao region.
This ensures that residents live the lifestyle they aspire to have and have avenues to purchase their needs. Businesses thrive in the city, and many others are sprouting. In terms of buying power, Davaoeños possess them for sure.
Davao City and Camella are very much alike in terms of safety, profitability, value for money, and elevated lifestyle. As the pandemic nears its end, keep your resources and come home to Camella in Davao City. In the southern Philippines, Davao is one of the most livable cities, and with Camella, this will be your gateway to investment opportunities.