Tagum City is a first-class city in Davao del Norte. The Palm City of the South is a predominantly agricultural area and is considered the most child-friendly city in the Davao Region.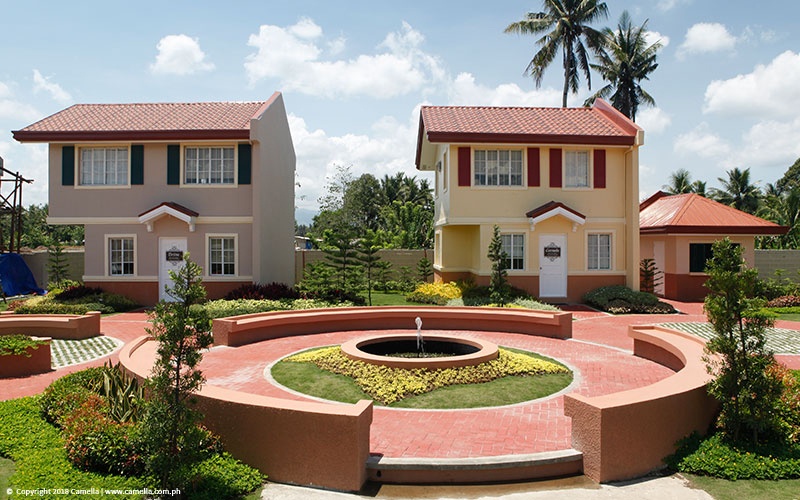 As the trusted real estate brand for over 45 years, Camella is well aware of what homeowners are looking for in a starting home. With its reputation and beautifully crafted houses, Camella Tagum Trails remains the choice of first-time homeowners in Davao.
The residential architecture seen in this area is typically influenced by both Italian and Mediterranean styles of architecture. This residential development encompasses 15 hectares and offers a wide selection of house and lot models to accommodate a variety of different lifestyles. You may rely on Camella Tagum Trails to provide whatever your household requires.
What makes Camella Tagum Trails great for starting families?
Camella Tagum Trails is located at the heart of the victorious Tagum City, along the Davao-Agusan Highway. The city of Tagum mixes the splendors of Mother Nature with the myriad of contemporary conveniences that are available in the city, and is widely acknowledged that this city is among the most welcoming destinations in the Davao Region for starting families with young children.
Camella Tagum Trails is accessible
Camella Tagum Trails will be an excellent location for beginning a family. You and your loved ones will be able to have a lifestyle that is convenient for you and your loved ones because there are a large number of schools, hospitals, commercial establishments, workplaces, and tourist destinations near this house and lot development.
Moreover, getting anywhere in Tagum as the convenient proximity of this neighborhood to a major highway should make it easy to find transportation. There is no shortage of jeepneys, buses, vans, or tricycles ready to take you where you need to go. This way, you can see more of the fantastic places like Compostela Valley, Davao City, Davao del Sur, or anywhere in Northern and Southern Mindanao.
Camella Tagum Trails is safe and secure
Camella Tagum Trails is a place of safety and security for families. This residential development keeps children safe by providing a high-perimeter fence with security guards and 24/7 CCTV surveillance. Starting families can feel secure and safe in Camella communities around the Philippines because of these features.
Camella Tagum Trails has world-class amenities
Starting families should live in a community with exclusive amenities for their children. Camella Tagum Trails has a swimming pool, basketball court, pocket park, and jogging area that promotes a healthy and active lifestyle.
Why live in Tagum City?
Career opportunities
Tagumpay Works is an all-encompassing social empowerment initiative that focuses on education, livelihood, and works as a means of combating unemployment. It was developed by the Tagum City Local Government Unit through the City Public Education and Employment Services Office (PEESO).
By improving the city's employment facilitation services, the program hopes to help applicants find jobs that are a good fit for their education, skills, and experience. Its primary strategy was to help people improve their employability through training and mentoring.
Strategies implemented by the program include broadening its audience beyond its typical user base, giving priority to underserved groups, utilizing a variety of service delivery methods, and making use of data gathered from the labor market to enhance the quality of services provided to the public.
Growth of the local economy
The Tagum City government won the top spot for Most Competitive Component City in Davao Region at the 5th Davao Region Competitiveness Awarding, presented by the Department of Trade and Industry (DTI) last February 2022. The honor goes to municipal governments that have made significant strides in boosting their economic dynamism. It's a benchmark for the success of every municipality and program in the country.
In addition, Tagum ranked first in all four categories of the competitiveness rating for component cities: economic vitality, government effectiveness, infrastructure, and resilience. These honors demonstrated without a reasonable doubt that Tagum achieved its goal of promoting sustainable and inclusive development.
Tagum City has once again demonstrated its commitment to its fundamental principles of transparency, accountability, God-centered and good governance, unity, and model of excellence, which are rooted in its mission of delivering competitive commerce and services in a disaster-resilient environment.
As a result of these achievements, the Davao del Norte Province was named the Most Competitive Province in Davao Region. This is excellent proof of the province's and its cities' and municipalities' improved and sustained growth.
Tagum City is a cultural center
Tagum's Kagikan Project, which focuses on heritage education and interpretation, was recognized with a Philippine Heritage award. Former Philippine president Rodrigo Duterte and the National Commission for Culture and the Arts (NCAA) bestowed the honor.
Kagikan is dedicated to discovering Tagum City's legacy. You can learn about the origins of the name "Tagum," the boundaries of the region before the Spanish, American, and Japanese invasions, the indigenous peoples who lived there at the time, and the early political figures who worked to organize the area in a published book.
The NCCA panel supported the Kagikan Project, given its dedication and hard work in bringing together, disseminating, and discussing the research evidence of various entities regarding the history and culture of Tagum. This honor is yet another honor for the innovative municipality that has already achieved so much.
Your next home in Tagum City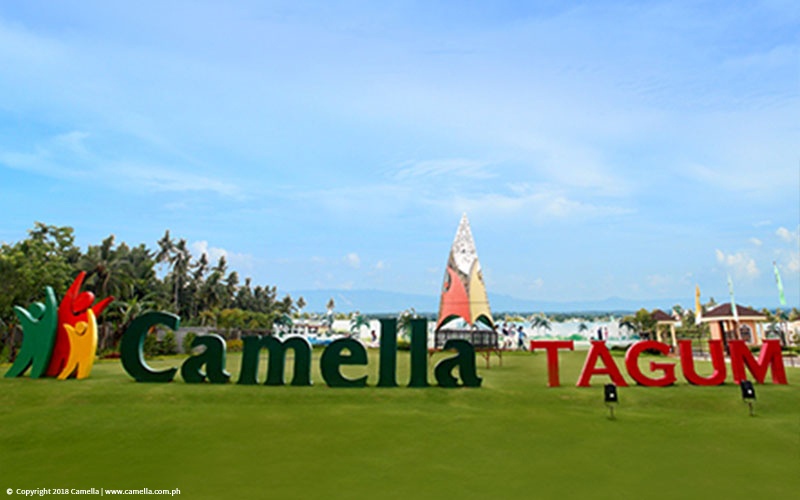 Tagum City has a lot to offer, including many inspirational masterpieces and the heart of its people. It is no surprise that Tagum City is regarded as one of the most livable cities due to its distinct uniqueness in terms of how the city satisfies its people and environment. It is a complete service from beginning to end. Everyone is designed with values and progression in mind.
If you've been seeking a place where you may create all of your dreams come true, Camella Homes Tagum City is here for you you. Choose a location in Tagum City that puts you in the middle of everything. Visit us, and we'll show you how purchasing a property in Camella may improve your life.
Camella knows the importance of making lives easier for starting families that is why we provide accessible homes located within a strategic location. This year, you can turn a new leaf into a peaceful community surrounded by beautifully crafted homes.
Camella's pillars which are dream communities, convenience and accessibility, safety and security, wise investment, and value for money, make a living in Tagum City worthwhile.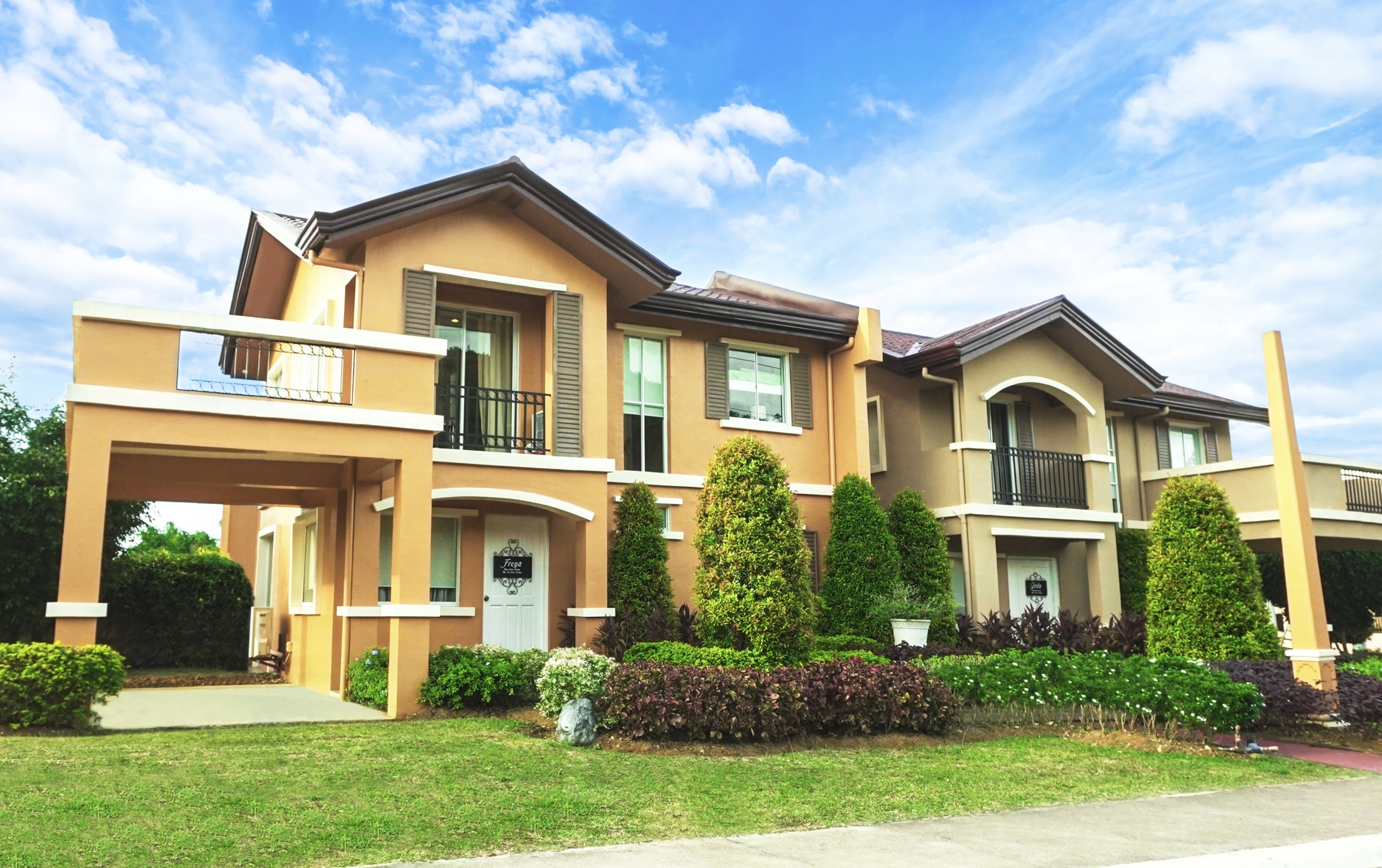 Come home to your Dream Home in Camella
Check out our catalog of house and lot for sale in the Philippines