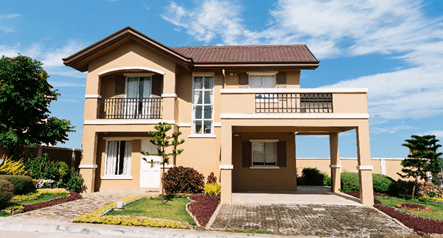 Being located within the Pacific Ring of Fire makes the Philippines prone to multiple natural disasters. Typhoons, earthquakes, volcanic eruptions, and flooding are common scenarios that are happening in the country.
On July 26, 2021, over 6,500 individuals, which is around 1,900 families, were displaced due to the threat of the Taal volcano's eruption and volcanic fluids surge. The number of houses impaired in Batangas during the Taal Volcano's eruption last January 12, 2020, totaled 3,813.
A month after its initial eruption, claims have been raised to insurance companies by clients troubled by the calamity. Its 157 claims amounted to approximately P36 million cost of houses, businesses, and motor vehicles. Most notices are still being handled, and a handful has been paid. These individuals have successfully safeguarded their homes against natural calamities. However, volcanic eruptions are not the only threats imposed against homes.
March has been chosen as the awareness month of causes, dangers, and prevention of fire in the Philippines. The month is the start of summer in the Philippines and the hottest months of the year and where the most fire cases occur. In 2016, 26,969 fire incidents were reported by the Bureau of Fire Protection (BFP).
In 2017, incidents were cut down by almost half of the last year, resulting in 13,215, with the BFP attributing this to awareness campaigns. However, it is still not enough to safeguard our homes. When a fire occurs, you will still require help in rebuilding your home. In these cases, fire insurance is essential to shield you from losses and aid you in restoring your humble abode.
Volcanic eruptions and fire cases are not the only disasters that can plague your homes: floods, typhoons, and earthquake incidents are prone to destroy our houses and lots in the Philippines. As much as you value your health and provide a safe space for your family, you should also give the same importance to having home insurance to help you feel secure in the middle of all these uncertainties.
Thus, here are some compiled credible and comprehensive home insurance policy options to safeguard and provide extra protection to your homes and prevent losses:
List of Trusted Homeowners Insurance Policy Provider in the Philippines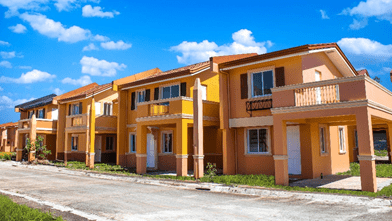 1) AXA Philippines Property Insurance
AXA Philippines offers property insurance to assist in preserving our homes against the events of natural and unexpected catastrophes, such as fire, flood, earthquake, storms, and volcanic eruptions.
These are the products they are offering:
Regular fire and with allied perils
Industrial all risk
Commercial all risk
Trust receipts
Fire and lightning
Typhoon and flood
Earthquake, fire, and shock
Riot, strike, and malicious damage
Smoke damage
Vehicle impact
Falling aircraft
Explosion
2) MAPFRE Comprehensive Home Insurance
MAPFRE offers a Comprehensive Personal Liability Insurance which aims to safeguard you against liabilities to third parties because of accidents that happened at your residence, and it may be owned or rented, or because of negligence that may have caused injuries or death to third parties or of the destruction or the impairment to the third parties property.
The insurance's benefits include:
Home Assist – Php 5,000 per service (maximum of 4 availments Nationwide)
Removal of Debris – 5% of Sum Insured of affected item/s
Fire Fighting Expenses – maximum of Php 20,000
Damage to resident employee's properties – Php 5,000/employee (max. of 4)
Professional Fees – 5% of Sum Insured
Temporary Accommodation Expenses – 5% of Sum Insured for three months
Liability to the Public – maximum of Php 200,000
Personal Accident for Family member – Php 5,000/employee (maximum of 4)
Personal Accident for Residence Employee – Php 5,000/employee (maximum of 4)
The insurance's liability coverage:
Fire
Lightning
Earthquake
Typhoon
Flood
Extended Cover (Smoke, Falling aircraft, vehicle impact, explosion)
Robbery
Broad Water Damage
Bursting of Water Tanks, Apparatus, and Pipes
3) Malayan Insurance Fire Insurance
Malayan Insurance's Fire Insurance not only protects and insures your property from loss and damage caused by fire but also by the following perils:
Earthquake Fire/Shock
Typhoon/Flood
Vehicle Impact/Falling Aircraft
Explosion
Smoke Damage
Riots/Strikes
Malicious Damage
Riot/Fire
4) FPG Insurance Home Shield Plus
The FPG Insurance Home Shield Plus Insurance policy safeguards your home and belongings against loss or damage due to unforeseen circumstances. It also provides coverage for house renovations and improvements. FPG Insurance has created two-house insurance packages that provide you with both flexibility and comprehensive coverage. With their Home Shield Plus or Condominium Shield Plus products, you can rest confident that your home, its contents, and improvements are adequately protected and covered.
FPG Home Shield Plus Benefits:
Fire & Lightning
Burglary/Robbery
Personal Accident & Medical Reimbursement for your family
Personal Liability within Household Premises
Personal Accident for your Household Employees
Property of Household Employees
Alternative Accommodation
Visitors Personal Effects
Automatic Cover for Jewelry
FPG Home Shield Plus also covers:
Earthquake
Typhoon
Flood
Riots, Strikes & Malicious Damages
Broad Water Damage
Extended Coverage – Falling Aircraft, Vehicle Impact, Smoke Damage
Keep in mind that there will be several factors like risks affecting the cost of your insurance. The location of your residence, the overall condition of your house, and the insurance plan that you chose are three points that may influence the cost.
You would have to pay more when you ask for additional benefits and special coverage, when your house and lot is near a danger zone such as Taal Volcano, and when the construction materials of your home structure are premium or not.
In choosing the right homeowners insurance policies for your house and lot in the Philippines, consider these four things: Budget, Company Reputation and History, Ease of Doing Business, and Discounts they offer. Scrutinize each insurance stated earlier, and hopefully, you may find the one that works for you and your personal property.
Take that first step in protecting your house. Contact home insurance providers to get a quote for your home insurance.
For more home, design, and finance tips, check out Camella's latest updates. For properties for sale, your may check out our house catalog. For house and lot for sale across the Philippines, you may visit our property page.