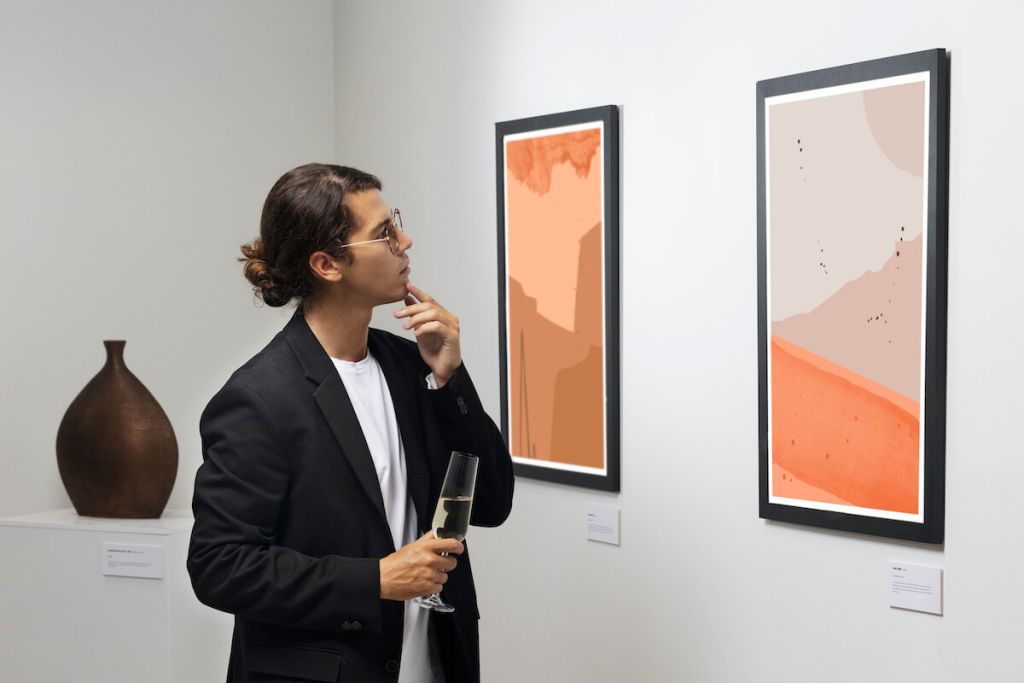 National Arts Month is celebrated every year in February while also providing different avenues for artists to express and express their talent. Here in the Philippines, the National Commission for Culture and the Arts (NCCA) is the authorizing body in charge of organizing events for National Arts Month in the Philippines. 
The 2023 National Arts Month celebrated this February is centered on the theme, "KALOOB: Mula at Tungo sa Bayan, as Filipinos give recognition to the talent that artists pour out in their beautifully crafted works of art. 
History of the National Arts Month
Returning to its history, National Arts Month, also called 'Ani ng Sining,' was initiated way back in 1991 in Presidential Proclamation 683 as former President Corazon Aquino formally named it February National Arts Month.
The NCCA is in charge of planning and organization, implementing the rules in line with the celebration, coordinating with other organizations and schools in the Philippines, and doing its best to achieve the objective of promoting the Philippine arts and culture.
A sincere and deep respect for cultural diversity is one of the Philippine commission's visions, further expressed through commemorating National Arts Month while the Filipino people strive to enrich unique artistry with a strong sense of nationhood anchored in this celebration.
Why is National Arts Month celebrated?
National Arts Month is not just an annual celebration. It's an impactful way of promoting the individual well-being of Filipino artists where they can express their emotions, address inequities, expose relevant social issues, and enrich Filipino culture.
The arts are made available by everyone, to everyone, and for everyone, as values and thoughts are recognized and appreciated. National Arts Month is a way to cultivate a positive impact on individuals and the community as a whole.
Part of the culture of every Filipino is to celebrate events like these in the most fun and excellent way possible, and here are some of the things that you can do to celebrate National Arts Month and have an enriching and enjoyable time:
Visit an art gallery in the Philippines
February is the shortest month of the year, so make it the most memorable. One of the most enjoyable activities to celebrate National Arts Month is visiting an art gallery. Admire the paintings, relish the ambiance, and travel back in time as you witness well-curated, timeless artwork pieces.
Have fun seeing the paintings, artworks, sculptures, and other works of art in many art galleries in the Philippines, primarily those in Metro Manila. With the rich talents of the artists abundant in the Philippines, the country is hailed as one of the most promising in the Asian art scene.
With this potential, this would be the perfect time to visit these art galleries in the Philippines:
Luzon
Pintô Art Museum, Antipolo
Museo Orlina, Tagaytay
BenCab Museum, Tuba
Galleria Taal, Lemery
Museu ning Ángeles, Angeles
Museo Ilocos Norte, Laoag City
Metro Manila
The Galeón, Pasay
Museum of Contemporary Art and Design, Manila
Ateneo Art Gallery, Quezon City
Ayala Museum, Makati
National Museum of Fine Arts, Manila
Bahay Nakpil-Bautista, Manila
Gateway Gallery, Quezon City
Arts Above, Quezon City
The Spirit of Bethlehem, Marikina
Metropolitan Museum of Manila, Manila
National Museum of Natural History, Manila
Art In Island, Quezon City
National Museum of Anthropology, Manila
Museo ng Sining, GSIS, Pasay
National Museum of Fine Arts
Vargas Museum, Quezon City
Avellana ArtGallery, Pasay
Bahay Tsinoy, Museum of Chinese in Philippine Life, Manila
Casa Manila, Manila
University of the Philippines Manila: Museum of a History of Ideas, Manila
Macuha Art Gallery, Las Piñas
The Mind Museum, Taguig
Light & Space Contemporary, Quezon City
Yuchengco Museum, Makati
Fundacion Sanso, San Juan
Presidential Museum and Library – Manila, Manila
Museo Pambata, Manila
UST Museum, Manila
Makati Museum, Makati
QCX: Quezon City Experience, Quezon City
Rizal Shrine at Fort Santiago, Manila
Museo ng Muntinlupa, Muntinlupa
Quezon Memorial Shrine, Quezon City
Visayas
ANA Art Central Bacolod, Bacolod
Iloilo Museum of Contemporary Art, Iloilo
Iloilo Museum of Contemporary Art (ILOMOCA), Iloilo City
Cebu Happy World Museum, Cordova
Finds Museum Kalibo, Kalibo
Cebu City Museum, Cebu City
Paulina Constancia Museum of Naïve Art (MoNA), Carcar City
Mindanao
Dramus Art Gallery, Lapu-Lapu City
Museum of Three Cultures, Cagayan de Oro
Museo de Oro, Cagayan de Oro
Show love to an artist and their piece of work
Supporting Filipino artists by subscribing to their works is one of the ways to celebrate National Arts Month. Show support beyond appreciating and witnessing the artist's talent by purchasing artwork from them.
If you have a knack for collecting art pieces, then you will surely enjoy this activity that you can do during National Arts Month. Not only will you show love and support by buying, but you are also allowed to help the artist maintain a spotlight in the art and culture industry.
Go to art festivals, like Bikol Arts Festival
Filipinos enjoy going to celebratory and art festivals, and here in the Philippines, we are lucky to have the Bikol Arts Festival. Like other big festivals in the Philippines, the Bikol Arts Festival is also among these, which celebrates the richness of the culture of the Philippines. 
The Bikol Arts Festival is a month-long celebration in Legazpi, Albay. Fortunately, the Bikol Arts Festival coincides with National Arts Month, also celebrated this February. Bikol Arts Festival showcases Bicol's arts, culture, crafts, and agro-industrial products of the different provinces and cities of the region.
Programs and activities are scheduled to bring excitement in lieu of Bicolano artists expressing their talent through dances, performances, competitions, theater, and visual arts.
Participate in art exhibits and competitions
If you are an artist, this would be the perfect time to shine and hone your talents and art skills by participating in competitions in your area. Keep your passion for the arts burning as you take on the challenge of joining art competitions, displaying your artwork in exhibits, participating in seminars and workshops, and enhancing your knowledge while avenues are available. In this way, you can be further exposed to the culture and industry of arts while grabbing the chance for you and your artworks to be recognized.
Show enthusiasm for the arts by sharing your experience on social media
Social media reaches millions worldwide, and the rich art of the Philippines, along with its talented artists, deserves so much recognition not only in the country but worldwide as well. Make a vlog about art festivals you have gone to, the journey of how to make your artwork piece, or your museum and art gallery tours.
You can also post photos, insights, and thoughts on Facebook and Instagram, summarizing your experience for the whole month of National Arts, how it has impacted you, and how it can impact others. This is one fun and effective way to express appreciation for talented Filipino artists and expose them to other parts of the world.
Every Filipino artist deserves appreciation during this year's National Arts Month. This would be an excellent avenue for Filipinos on both sides of the coin – the artists and the art enthusiasts.
Celebrate The Art and Beauty of Nature in Camella's Upscale and Verdant Landscape Spaces
The best way to celebrate art and beauty is to live in spaces where you can freely appreciate it more. That's why with Camella, every Filipino can live amidst the lush greenery that calms the mind and rekindles the spirit. Camella offers more than modern living amenities; it also gives you embellished landscapes while taking care of nature's beauty.
Camella works with professionals who plan out and incorporate suitable designs from its houses, buildings, condominiums, establishments, and facilities without compromising the landscape designs around it. Even homes are built to commemorate the arts with their Mediterranean-inspired designs.
Live in a community of beauty and serenity – own a house with Camella now.