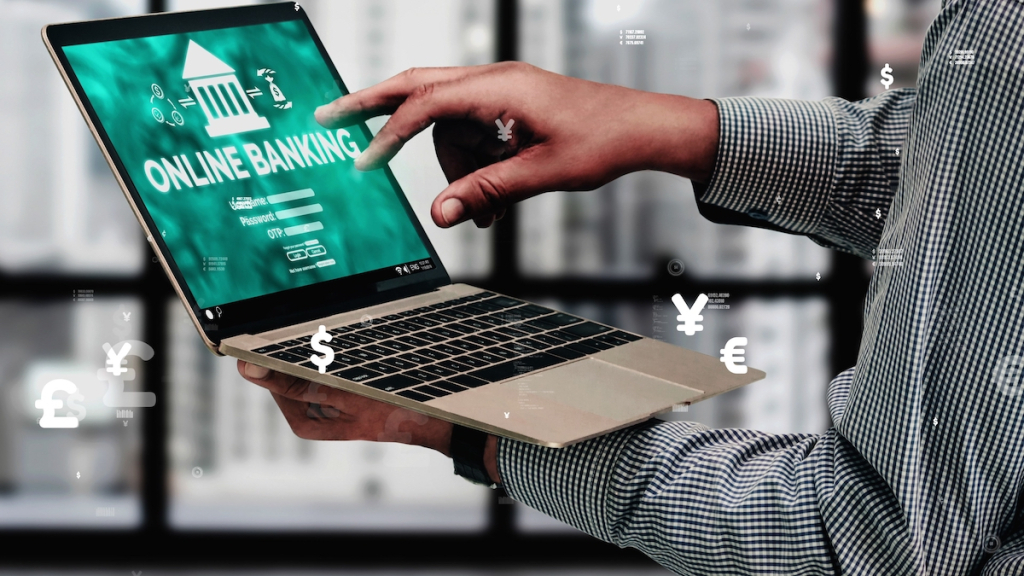 The digital financial services industry is a booming sector in many developing countries and the Philippines. It authorizes real-time payments and money transfers, effectively transitioning the country to a cashless one. The technology allows you to use your digital finance wallets and apps in-store.
In recent years, there has been a shift from the traditional financial services sector moving over to digital finance. The industry is growing exponentially and banks in countries that typically offer formal financial services banks are beginning to invest more in their digital finance sector to rival the fintech giants, GCash and Maya.
In a financially conservative country, the rapid adoption of digital finance is a refreshing development. As its use becomes more mainstream, it's important to understand the advantages, challenges and disadvantages of digital finance.
Pros and cons of using digital financial services
Pro: Convenience
Digital finance providers offer a range of digital financial services literally at your fingertips. Many digital finance services are integrated into mobile phones and connected to several apps. For instance, you can connect your digital wallet to pay for streaming subscriptions or online shopping sites that deliver right to your doorstep.
Con: Risks of hacks and scams
Even with the rise of digital banking, 4 out of 10 Filipinos still believe that it is unsafe. While digital finance service providers have come up with measures to protect accounts and information, there is still an alarmingly high number of scams and breaches. These risks become especially worrisome for those who are new to the world bank digital banking.
Con: Technology demands for digital finance
Since fintech and financial sector is relatively new to Filipinos, there is still a gap in their ability to use digital finance apps and services. Additionally, glitches, connectivity issues, and even simple mistakes like typos can cause issues. Digital finance is largely reliant on seamless technology, which can be a hindrance for many Filipinos.
Pro: Financial inclusion
The majority of adults in the Philippines (71%) have still not fully embraced the formal financial sector services. However, they are finally accessing banking through digital financial services on their phones. It promotes financial inclusion. As tech-savvy millennials enter the workforce and begin to manage their finances, digital finance platforms make banking more accessible and less intimidating.
Pro: Digital paper trail
Thanks to digital financial services, it becomes easier to keep track of your income and spending. This same financial system helps more Filipinos budget and see trends in their money flow. It allows you to plan to become more financially healthy.
Pro: Easier international money transfers
In the past, sending money to or from the Philippines would require you to go to a remittance service company. Not only would this cost time, but you would often also have to pay for transfer charges. Digital finance services may also charge service fees, but they're typically low and the transfer is quicker. With digital finance, OFWs can put their money directly into bank accounts that their loved ones can access online.
As people become more open to using digital technology and banking, the hope is that the issues get ironed out with more use and feedback.
Tips for handling your digital finance account:
1. Read up and do your research
Before signing up for any financial technology or digital finance service, do ample research. For one, read about what data you'll have to share with the respective app or software and what measures there are to ensure that this data is secure.
2. Only deal with established digital financial services
There are numerous digital finance service providers out in the market. Like in most sectors, you'd have to ensure that your digital access provider is a legitimate institution. Moreover, verification processes and other digital financial services would require you to divulge sensitive information. If that data falls into the hands of malicious companies or individuals, it can compromise your digital finance safety.
Handling your digital finance gives you more options on how you can spend or save your money. Being offered deals that you know are too good to be true should be a sign that the financial service providers or institution you're dealing with could be fraudulent. Always verify that you're signing up on apps and sites affiliated with reputable financial institutions.
3. Enable multifactor authentication
Multifactor authentication is the method where you would need more than one step to authorize access or money transactions. These can include one-time pins sent to your mobile phone number or email account. These barriers are put in place to deter hackers and scams. If you decide to set up that one extra step, it could strengthen your safety on online platforms for digital financial services. Fortunately, reputable finance companies already have multifactor authentication ready for you to activate.
4. Use multiple passwords
It can be tempting to use a single password for all your digital finance accounts. However, this can make you vulnerable to hacks. Once one of your accounts is breached, it would become easy for cyber criminals to access your other digital finance records as well. Make it a habit to use various passwords for digital financial inclusion and change them regularly.
5. Turn on notifications
Most digital financial services let you turn on notifications for log-ins and transactions. These notifications are vital in keeping you aware of any suspicious activities from your accounts. You can also use these notifications to keep track of your spending, as records and documentation.
6. Maximize apps and exclusive services
There are digital financial services that can help you become more confident with financial stability and your money management. You can use apps to help you budget and allocate money wisely, including Monefy and Fortune City. With digital finance providers, you already have a paper trail and documentation to help you create realistic budgets. These budgeting apps are perfect for digital finance since you can set up notifications to let you know when you are over budget or if there are any deviations from your usual money flow.
In addition, when you conduct transactions on digital finance apps linked to the financial institutions your accounts are on, you can also establish automatic payments. This helps you avoid charges for late payments.
Essential services, such as shopping, dining, and traveling, among many others, are now accessible to consumers only through digital banking. In today's modern world, handling digital finance is a skill you need to develop to thrive and succeed.