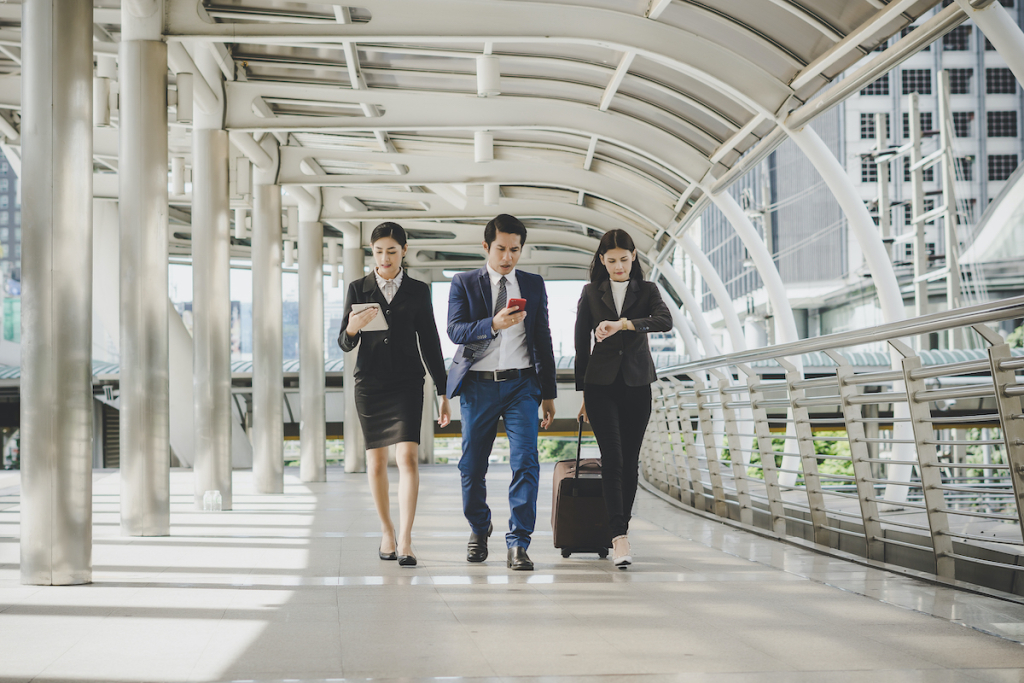 Overseas Filipino Workers (OFWs) are considered modern-day heroes for several reasons. These migrant workers are vital to economic growth and economic recovery. They leave the country in search of employment abroad, greener pastures and the ability to provide a comfortable life for their families.
These overseas Filipino workers or overseas contract workers choose to seek employment abroad, away from their loved ones and home country. Most OFWs have jobs in the following services sector:
Information technology

General work and manual labor

Healthcare, caregiving, and nursing

Administrative services sector

Engineering

Maritime occupations
Some of these valiant heroes could spend years on end in a first-world country or an upper–middle-income country, creating an entire system aiding the Philippine government in economic growth.
Overseas Filipino Workers in Numbers
The Bangko Sentral ng Pilipinas (BSP) categorizes overseas Filipino workers into two: land-based workers and sea-based workers. The BSP highlights how revenues from both categories have propelled the increase in cash remittances in December 2022.
By the end of 2022, land-based OFWs contributed a whopping $2.514 billion in remittances to the Philippine economy. This is a 5.8% increase from the pre-pandemic levels in 2017. On the other hand, sea-based workers experienced a 5.6% increase within the same period, reaching $644.91 million in remittances.
These numbers have been essential in helping economic growth move forward after the downwind of the past 3 years impacted by COVID-19. Despite the daunting inflation reaching a 14-year high in December 2022, OFWs have given the economy some headway.
In the fourth quarter of 2022, the Philippine economy swelled by 7.2%, as a result of higher purchasing power bolstered by overseas Filipino workers' remittances. This synergy helped push the robust growth of the Philippine economy to 7.6% by the end of 2022– the biggest jump it has experienced since 1976.
According to the BSP, the positive growth of remittances is a reflection of the increasing demand for overseas Filipino workers and the looming economic recovery. In 2023, the BSP projects a 4% increase in remittances from OFWs, even if there is a global economic slowdown on the horizon.
Another research by the Union Bank of the Philippines reveals that the increase may only be 2.8% this year. Regardless, the trend remains positive.
Why Overseas Filipino Workers Are Essential to the Philippine Economy
Equalizing exchange rates
The weakening Peso became a point of contention that the Philippine government desperately attempted to manage in the past few months. In 2022, the peso finished at Php55.76-per-dollar, down Php4.76 (8.5%) from its Php51-per-dollar closing in the previous year.
Exchange rates indicate how a currency performs against other currencies. With the dwindling value of each peso, OFW remittances help safeguard the power of the currency. As more OFWs send back money to the country, the peso can hold its ground. Remittances help
lower the costs of imported products

curb the debts to be paid from the national government budget

boost the value of the peso against other currencies
Rise in foreign exchange reserves
Foreign exchange reserves are the accounts of assets, such as cash and gold, held by a central bank or other authorities. These reserves serve as means for a country to help pay international debts, strengthen its currency's value, and maintain confidence in financial markets.
As of March 2023, the Philippine government's gross international reserves rose to $100.2 billion. Economists attribute this to the resilient fundamental cash inflows, particularly the robust OFW remittances and revenues of the business process outsourcing sector. In fact, the influx of remittances from overseas Filipino workers is the second largest source of the country's foreign reserve.
Mutual, inclusive growth
The Philippine government is not in a prime position to offer financial aid to other countries. However, overseas Filipinos help ease tight labor markets in their host countries as they continue to support their families in the Philippines. The services OFWs provide enable their host country's economic growth and recovery, which, in turn, has positive global impacts.
As they support their host countries, overseas Filipino workers also put the Philippines within the scope of this inclusive growth. This comes in the form of aid in foreign reserves and strengthening the Philippine currency.
Empowering Filipino Homes
Most migrant workers and overseas contract workers opt to struggle abroad for a chance at a higher income. A percentage of these workers come from areas in the Philippines that survive on rural incomes which are significantly lower amid the rising cost of living. Some experienced poverty or lacked food security, social protection, and other challenges. Working overseas, where more jobs are available regardless age group had been the go-to option in recent years.
Several Overseas Filipino workers have to deal with poor working conditions and uncertainty, especially if they are overseas contract workers as their contracts could be terminated or left unrenewed.
Given all the challenges, pursuing a better life for their families is enough reason for them to work abroad.
Remittances from overseas Filipino workers contribute to their household incomes and offer a higher level of financial support. As such, they empower their families with a higher spending ability. Children of overseas Filipinos have better chances of getting a higher education and earning better job opportunities. This leads to poverty reduction, food security, and overall better quality of life.
As Filipino families have more purchasing power, the country's economy will experience a snowball effect. Several industries like retail, food, and real estate are fueled further both in the public sector and private sector.
Overseas Filipino workers are changemakers in real estate
OFW remittances are important in the robust growth of real estate. The inflow of foreign currency supports and improves the value of the Philippine peso, which is an important component for real estate investors.
Additionally, families of overseas Filipinos will also have more options to put down investments in real estate properties.
Camella acknowledges and deeply values the commitment of these overseas Filipino heroes. This is why Camella ensures that OFWs get the best value for their investment with our offerings that cater to them and their families. There is a range of homes, condominium properties, subdivisions, gated communities, and other types of residential properties ideal for the different demographics of the overseas Filipino workers.
After spending years working in other countries, most overseas Filipinos still look forward to retiring in the Philippines. This could either mean that they want to purchase lifetime homes or invest in properties to generate income. Since real estate assets are safe and stable, they are some of the best investment decisions overseas Filipino workers can make.
Like OFWs, Camella aspires to improve the quality of life for Filipino families. OFWs enable their families to have access to essential services and amenities, which would lead to an increased demand for high-quality housing. Camella strives to create homes and communities that make every year and hard-earned Peso count.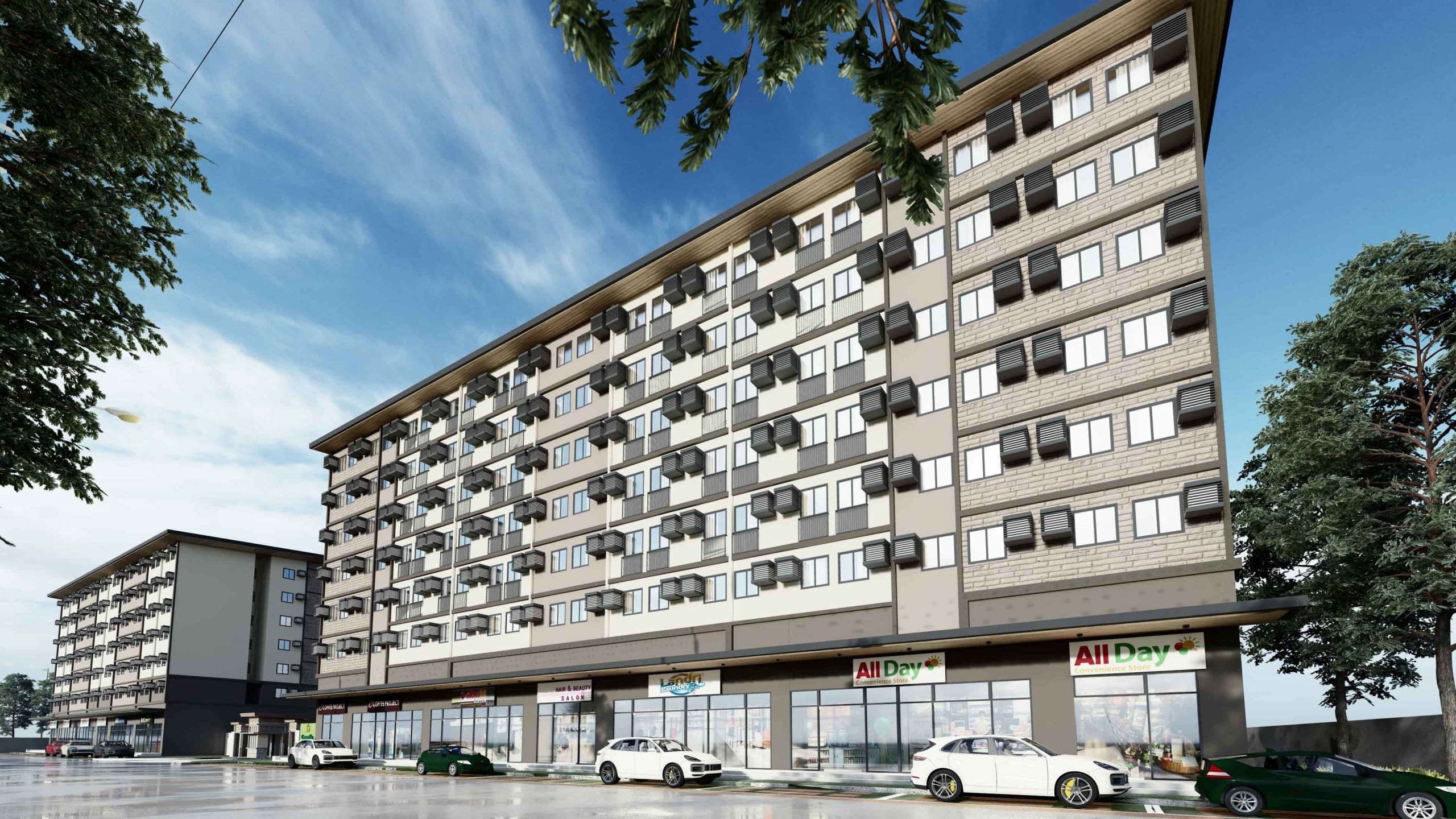 Check out our Condo for Sale Properties
Discover our condo for sale properties in the Philippines