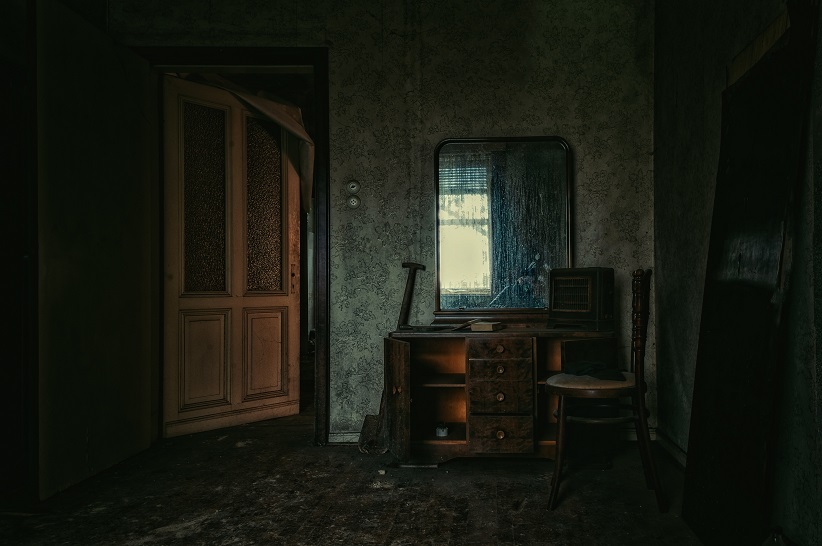 It has been a tradition to celebrate a holiday that is unlikely to give you comfort but fears (in a fun way), that is what Halloween is all about. Every year on October 31st, fond memories of Halloween are one of everybody's topic of conversation when spooky season comes.
You sure don't want to be left out of your friends' conversations when it comes to Halloween experiences. Horror houses are one of the most popular places for Filipinos to visit!
Halloween is just right around the corner. Have you chosen any activity to expand your spooky experiences?
If you are looking for Halloween activities to enjoy, you'd be happy to know that in Bulacan, Halloween themed parks are always a thing the moment October enters the calendar. It truly is a local tourist attraction in Bulacan. And there's this pride that if you complete all of the Halloween themed parks, you can boast and speak highly of your bravery in front of your friends about your fun experience.
Here are some of the Halloween themed parks in Bulacan that you will surely enjoy with your friends and family.
1. Ghost Town XVII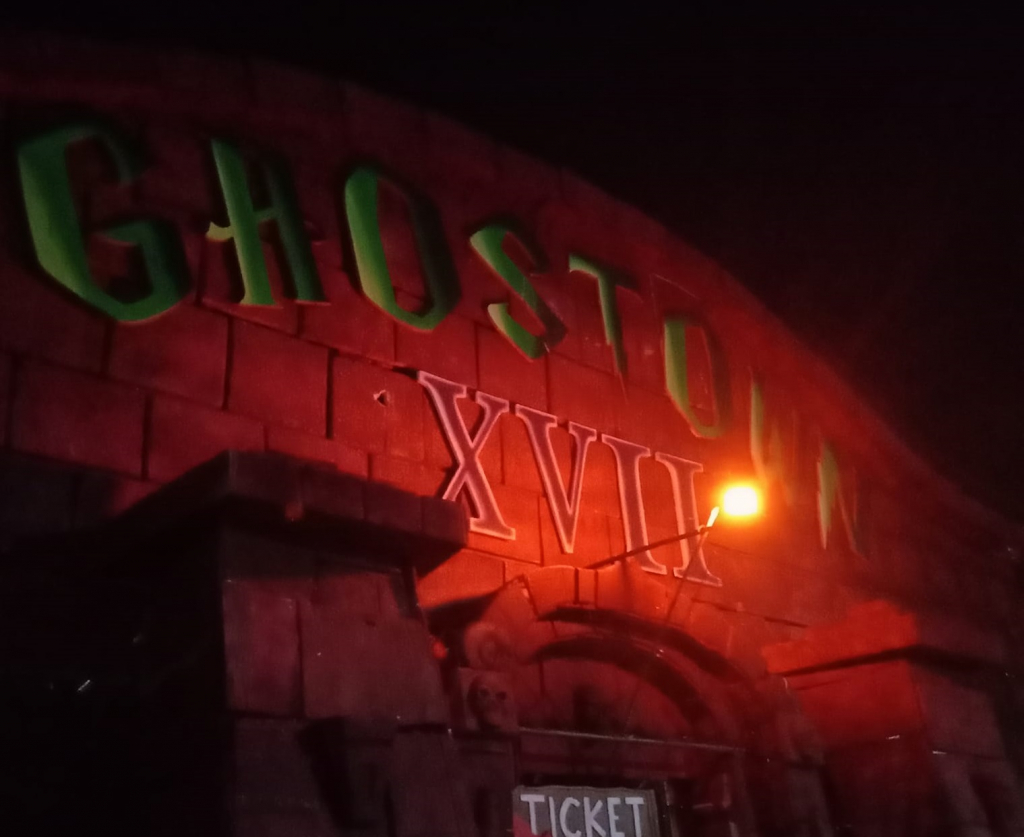 The Ghost Town XVII is located in Barangay San Roque, Baliwag, Bulacan, besides Golden Gate Memorial Park. This "Ghost Town" is a horror themed park that has been around for 17 years, making spooky fun memories every Halloween season. Ghost Town's horror themes are different every year making it more appealing and allowing people to come back every year.
This year, they are showcasing two types of horror houses which is the "Haunted Mansion" and what they call "The Graveyard". Ghost Town has been featured in multiple television programs for its reputable entertainment offering.
It will extend its operations until December, so there's still time for you to experience this Halloween themed park. Be sure to bring courage when you enter Ghost Town!
The entrance gate opens every 8PM until midnight.
For only P100, you can enjoy up to 7000 sqm. area of Halloween themed park.
2. Spooky Ville Horror House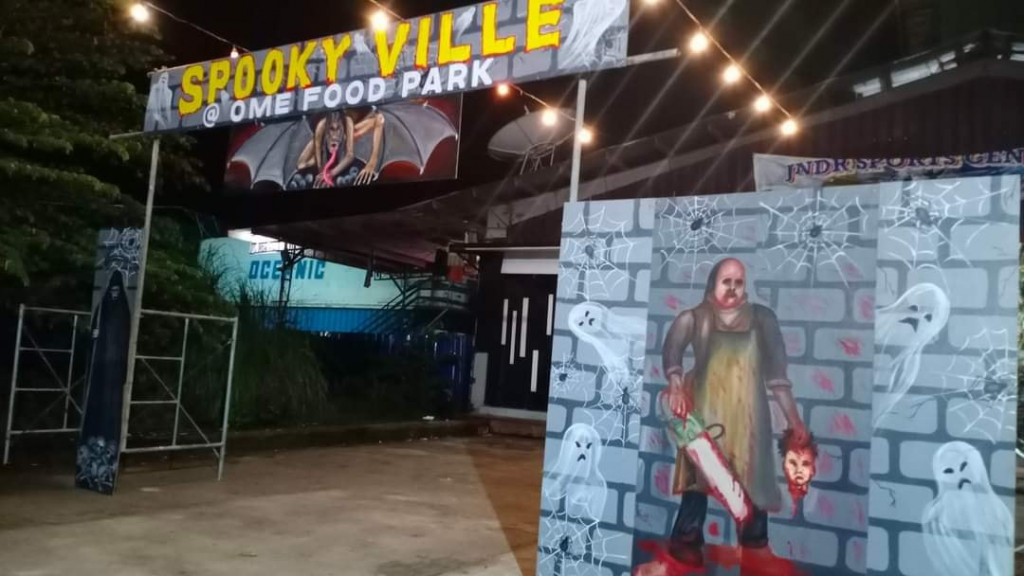 If you're hungry for food and adventure, this horror house might suit you! Spooky Ville Horror House is located inside the OME Food Park in Bocaue Town Square, Lolomboy, Bocaue, Bulacan.
This park is perfect for both adults and kids, for it offers variants of foods from the food park itself, as well as a horror house that gives a lot of attraction for the whole family, or group of friends. It is truly an activity that will be one of the books.

The horror house costs only P50 for adults and P25 for children. It is open as early as 6 p.m. until midnight.
3. Malikmata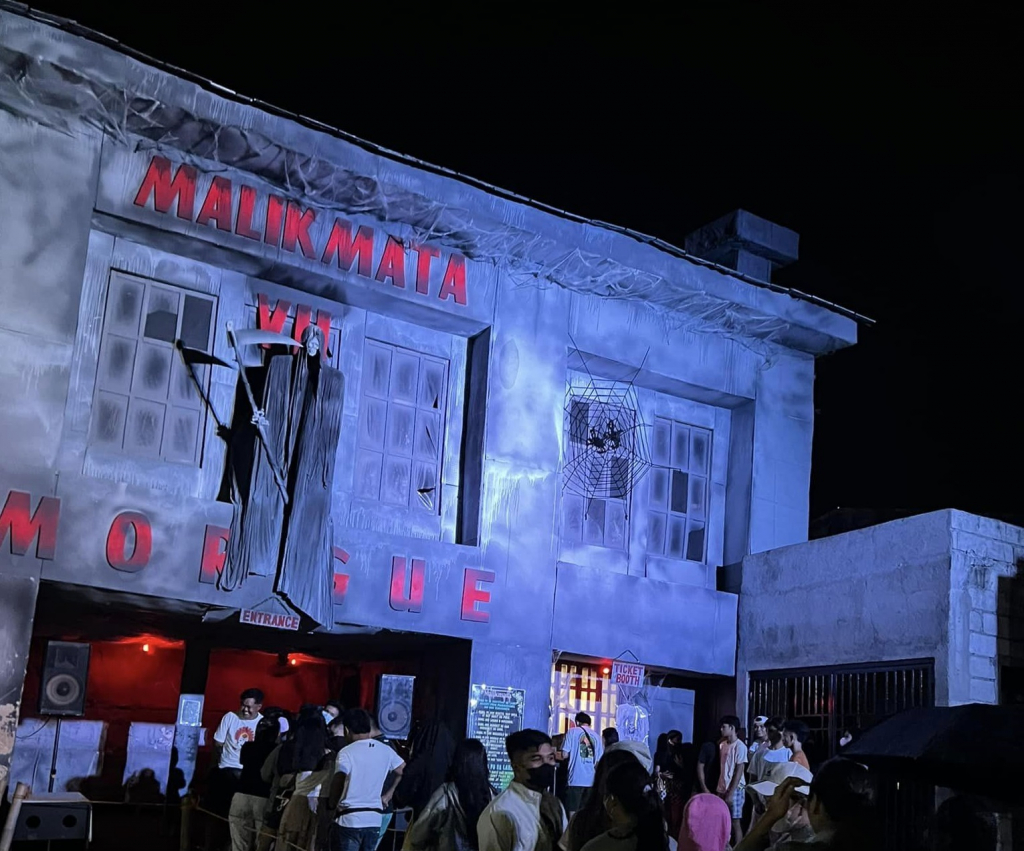 Known for being featured in several television programs such as Rated K and Unang Hirit, Malikmata is another highly recommended horror house in Bulacan. It is located in Barangay San Roque, San Rafael, Bulacan, close to San Roque Cemetry.
Many people from other towns of Bulacan come to visit Malikmata to experience its frightening horror house. Malikmata is backed-up by horror stories from the locals, stimulating fear and excitement for visitors.
Ticket price for Malikmata is only P70. Its gate entrance opens every 7 p.m.
4. Haunted Asylum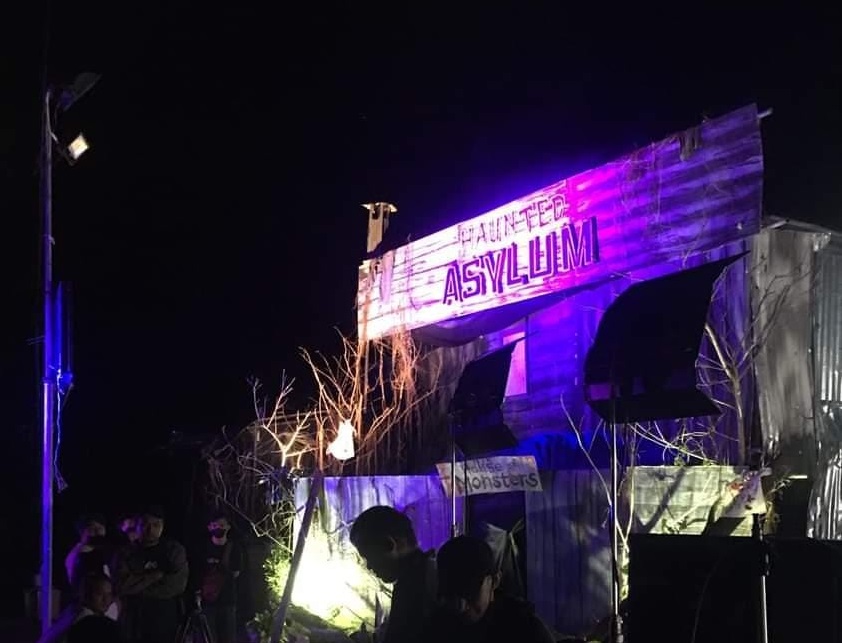 The Haunted Asylum is another popular horror attraction in Bulacan. It is located in Maguinao Court, Maguinao, San Rafael, Bulacan, near Carlos F. Gonzales High School.
The horror house is filled with notable characters from the likes of Cabin in the Woods, Scary Stories to Tell in the Dark, Stranger Things, Jeepers Creepers, and Wrong Turn.
With its long and confusing maze, this horror house should give you a lot of fun!
So, if you are a fan of these classic horror films you should definitely check Haunted Asylum in San Rafael, Bulacan.
The gate opens at 7 p.m. until midnight. The horror house will be operational until November 5th.
You can enjoy this fun and frightening experience for only P80!
Feel Safe and Secured in Camella Homes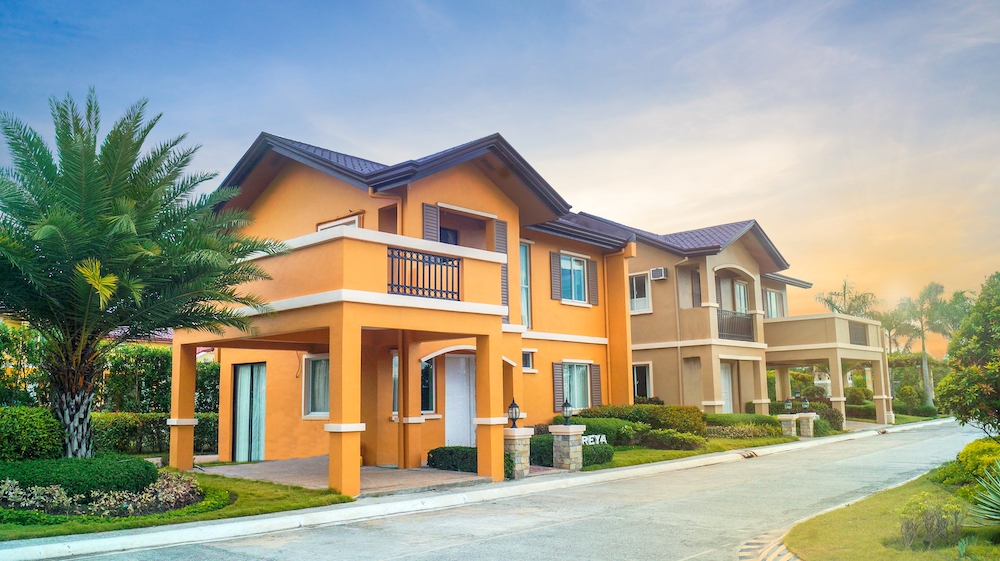 After a frightening yet fun experience, it's always good to come home where you feel safe and secured. There's this relief you get whenever you come home to someone you love on a house that is filled with love and peace, overcoming every worry and fears we are facing.
In Camella, love and peace is what you will feel from every corner of your home. With its exceptional community, offering every essential of living, you can never be spooked with choosing Camella.
Camella has been a pioneer in providing safe and secure communities across the country in its over 45 years of building integrated residences in the Philippines.
As a result, no matter how scary the Halloween season becomes, your Camella Home will always feel like a safe haven.
Experience Seasonal Activities in Bulacan with Camella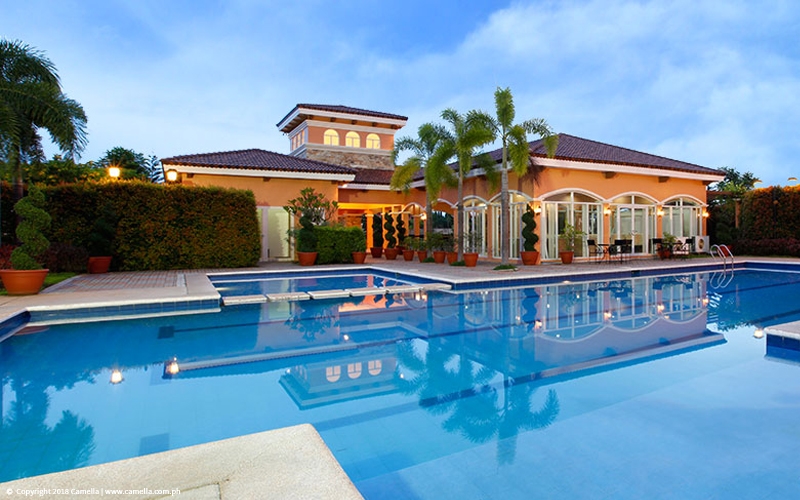 The said Halloween themed parks earlier are not just good locations for some spooky time; they also make family and friends bond strongly. And it's not limited to that, Bulacan has more to offer in terms of seasonal activities because of its rich heritage and culture, arousing multiple festivals that is distinct from other provinces. But it's less fun when you don't get to experience what Bulacan offers.
Settle down in Camella for the most access and convenience you can get inside and outside of a city or town. You can now experience every seasonal activity in Bulacan by choosing Camella as your choice of home! Every Camella project in Bulacan is strategically located in the central part of the city or town, offering access to multiple highways and bypass roads.
In Bulacan, Camella has flagship developments in San Jose Del Monte, Bulakan, Sta Maria, Malolos, Plaridel, Baliwag, and San Ildefonso. Most of them are master-planned community, making a residence that sets a standard of an upgraded lifestyle.
Never be left out of your next seasonal conversations with your friends and family!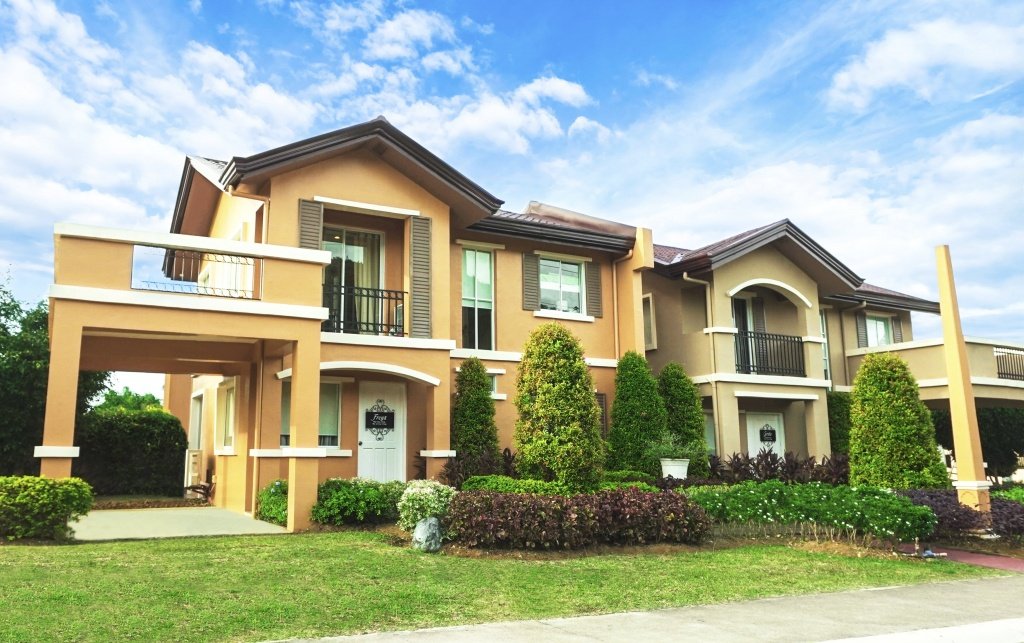 Come Home to Camella in Bulacan
Discover our house and lot for sale in Bulacan