Get to know Isabela and everything this province has to offer, from its rich agricultural products to the dishes served at the local tables.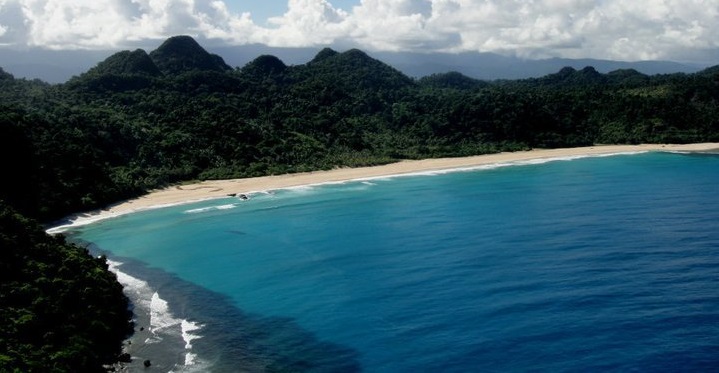 Where is Isabela province, and what is it known for?
Isabela is 10,665 square kilometers in size, representing almost 40% of the region's total land area. In fact, it is the largest province in the region and the second largest in the Philippines in terms of land area.
Isabela is split into three geographic areas with unique characteristics. For example, Eastern Isabela has a hilly and highly forested landscape. Additionally, the huge Sierra Madre Mountain range runs the length of the province from north to south. Lastly, a big natural park with a broad diversity of animals is also nearby. This is also where you can find Isabela's best timber.
Coastal Isabela is famous for its 113 kilometers of Pacific Ocean shoreline, mainly flat to rolling. Here, you can find extensive fishing grounds, beautiful bays, caves, small islands, and pristine beaches.
The Sierra Madre on the east and the Cordillera Central on the west encircle Western Isabela, creating a vast, expansive, lush basin. Furthermore, Cagayan River, the Philippines' longest river, divides Isabela. The result is a flat, rolling terrain that unfolds into small valleys and sub-plains.
What are the best features of Isabela province?
Isabela has rich soil, long coasts, renowned rivers, and lakes. In addition, it also has its set of widespread woodland, grasslands, and mountain ranges. And lastly, it has abundant vast natural resources and development potential. As a result, the province's economy is dependent mainly on agriculture.
Furthermore, Isabela is the country's leading corn producer. To illustrate, It contributes 21% of the country's yearly yellow corn production. In fact, The Mindanao Grains, Asia's largest post-harvest maize processing factory, is located in Reina Mercedes, Isabela.
But there's more to Isabela than its title as the corn capital of the Philippines. For one, Isabela has abundant fisheries, cereals, forestland, and mineral deposits. To add to that, Isabela also offers a variety of delicious cuisines. In fact, it has 34 municipalities and three cities, with each town having its own specialty.
What are the best dishes from Isabela?
Pancit Cabagan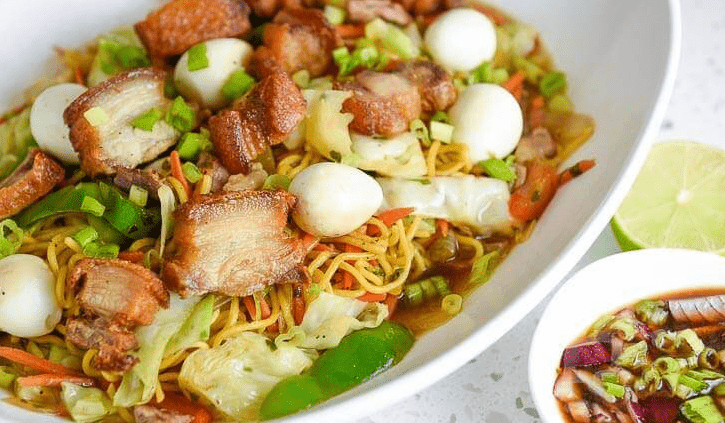 Pancit Cabagan is a pansit version from the town of Cabagan, Isabela. In fact, it is considered one of the province's most popular dishes. Furthermore, this pansit version uses miki noodles, Lechon Carajay, and eggs similar to that of Pancit Batil Patung of Tuguegarao City. However, the eggs are boiled and not poached. Also, quail egg is a common ingredient in making this dish.
Where do people invest in Isabela?
Here's Why People Invest In Santiago City, Isabela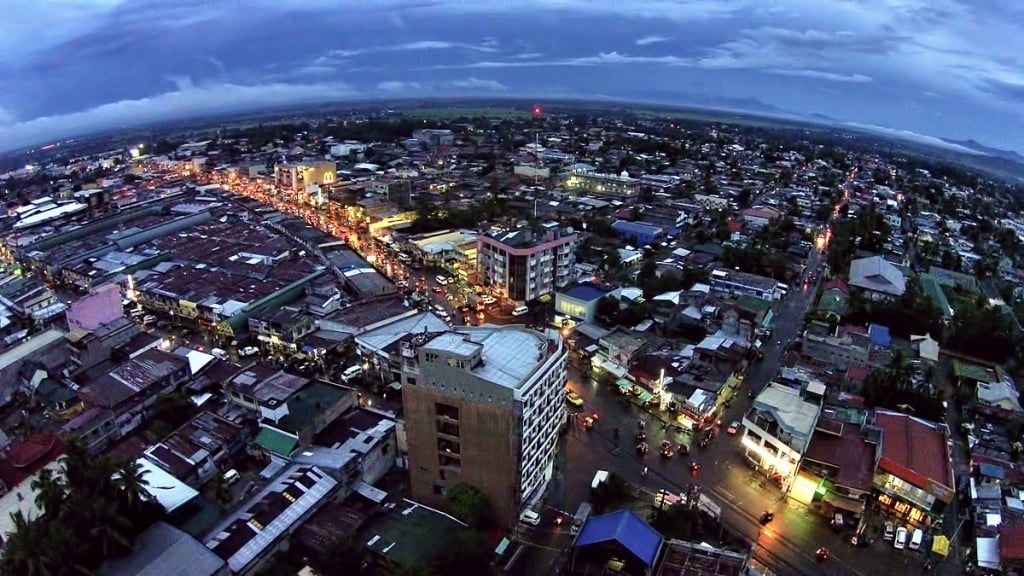 Dinengdeng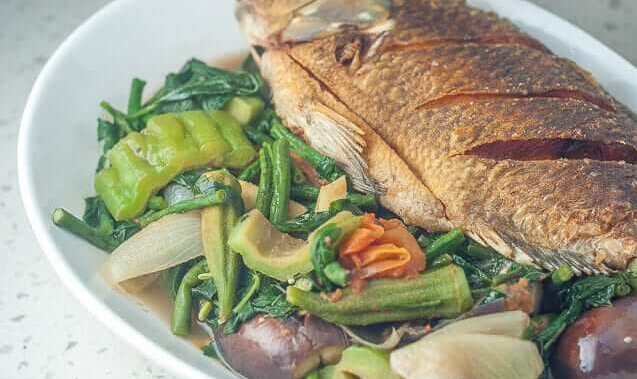 This Ilokano meal includes a bagoong isda (fermented fish paste) soup base that is blended with local vegetables and grilled or fried fish.
Inatata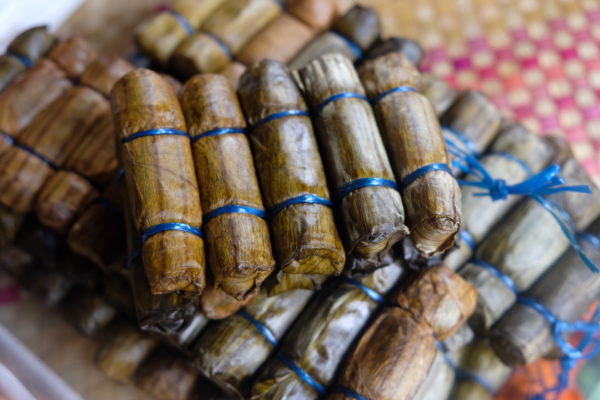 Photo from outoftownblog.com
Steaming is used for cooking whole sticky rice in little cylinders from banana leaves. They usually come in batches of ten that together look like a magazine of bullets.
Bibingkang Kanin
Bibingkang Kanin is from glutinous rice, coconut milk, white sugar, and young coconut meat. It uses simple cooking methods, such as steaming the rice before adding the remaining ingredients and baking it.
Pinataro
Photo credits to Lots of Love Facebook page.
This warm dish is from a blend of white sticky rice dumplings, banana, sweet potato, and coconut strips. The sticky rice dumplings usually come with a thick coconut latik cream.
Corn Coffee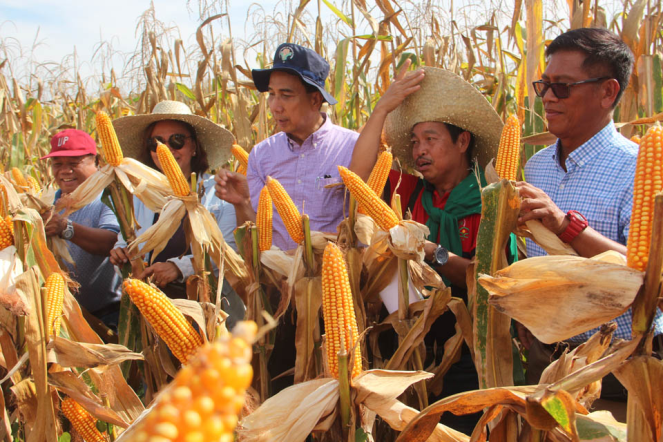 Corn coffee is famous in Isabela due to the province's abundant corn supply. It tastes just like coffee and has its own set of health benefits.
Moriecos
Steamed and wrapped in fresh banana leaf, this rice cake (kakanin in Tagalog) is packed with latik or caramelized young coconut.
Ginisang Munggo with Chicharong Baboy
It is a popular recipe in Isabela since the ingredients are widely available in wet markets or supermarkets. Not to mention that it is a favorite comfort food, especially during the rainy season. Mung beans are a popular choice among individuals on a tight budget because a bit of a bag may feed a large household for a meager price. It has a high dietary fiber, mineral, and protein content. It's pretty popular among people who desire protein but don't want to eat meat.
Creamy Corn Pizza at Mangi Food Hauz
Isabela is the Philippines' corn capital—where 80 percent of the population are corn farmers. So it's only practical and clever to have a restaurant that offers the best corn fare.
That's Mangi Food Hauz in Ilagan, Isabela, which is run by the DA-CVIARC Employees Multi-Purpose Cooperative, where Elizabeth Allam has developed various corn recipes.
Hotel Sophia's Lobster Lugaw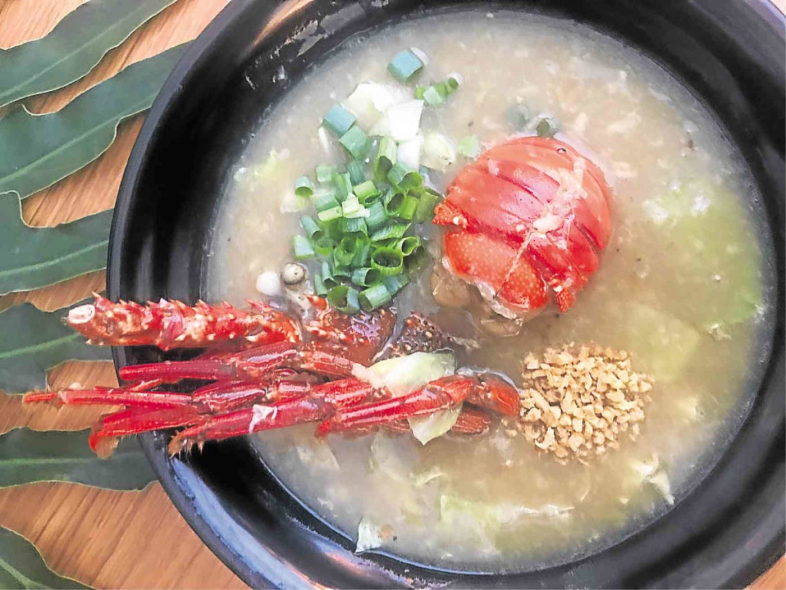 Hotel Sophia in Cauayan City, with its big rooms, swimming pools, and a sizeable outside LCD TV for leisure hours, is one of Isabela's most prestigious lodgings. It is an easy pick because of its proximity to the airport. But it's the restaurant's off-menu dish of lobster lugaw that may seal the deal for many visitors.
It draws inspiration from a dish the proprietors once tried in Taiwan. Lala Garcia, the hotel's co-owner with her husband Theo, was born in Palanan, Isabela, where lobsters thrive. She creates a substantial porridge with a very powerful lobster broth whenever there's a fresh catch. When the lobsters are remarkably fresh, the hotel also serves them grilled or steamed with lemon butter and as sashimi.
Discover what Isabela has to offer beyond its cuisine!
The Beauty Beyond The Unknown Places Of Isabela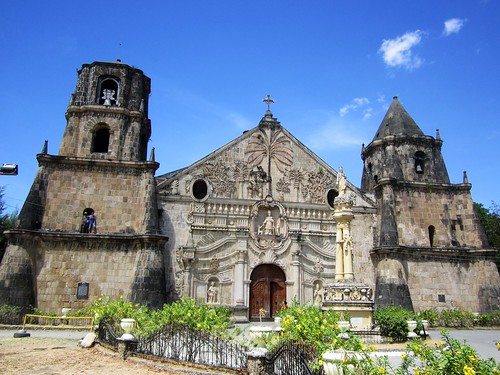 Pakbet Ilocano
Bitter melon, eggplant, okra, and string beans are just a few vegetables in this tasty recipe. Pakbet is prepared in a clay pot known as a "Palayok" and flavored with anchovy sauce (bagoong isda).
Aling Belen Recometa Holgado's longganisa is a breakfast staple in the province of Isabela.
Kiko's Stew by Maya Aggabao of Palanan
A special soup dish with whole baby lobsters, Maya-Maya, and Blue Marlin fish and squid cooked in fresh coconut water.
Lechon Carnero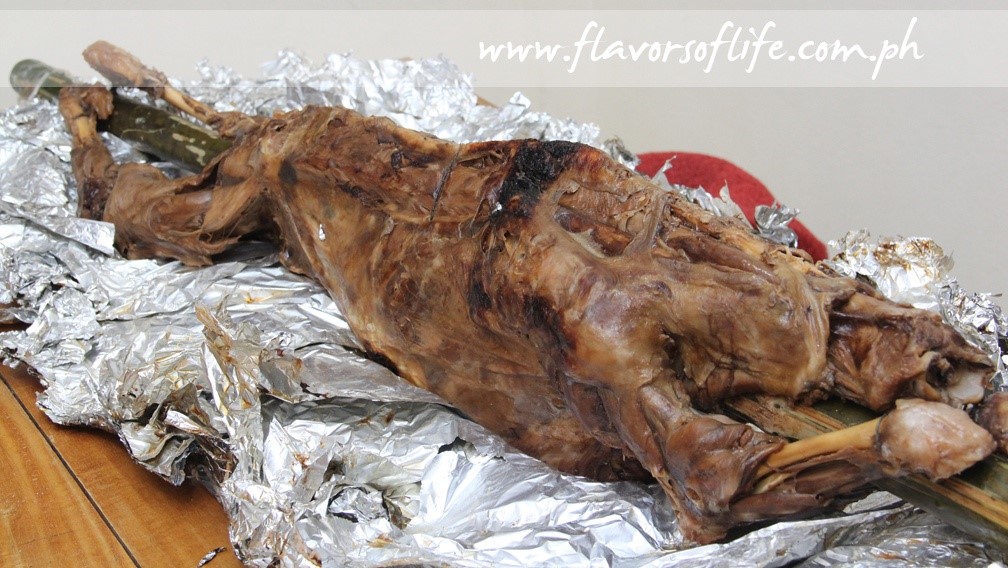 The Lechon Carnero (lamb lechon) from San Felipe, Isabela is a delectable blend of marinated lamb lechon in oyster sauce, lemon juice, and red wine. It's the same marinade that goes into the lechon as well. In fact, it is one of the celebration dishes that the province of Isabela is genuinely proud of.
Binallay
This dish is a native suman delicacy consisting of sticky rice flour wrapped in banana leaves, is a must-try in Isabela. Binallay is cooked till done in boiling water and served with latik sauce.
Patupat
This might be one of the most well-known native delicacies in the city. It is a rice cake from sticky rice (malagkit) wrapped in coconut leaves in a boiling sugarcane juice for hours.
Photo from Grandpa's Inn Facebook page
Ginisa Nga Agurong
Isabela is a melting pot of Gaddang, Yogad, and Ilokano. All of them impact the distinctiveness of the province's native delicacies.
Come see the beauty and enjoy the deliciousness that Isabela has to offer. Live conveniently close to all the best things Isabela has to offer. Discover your next home in Camella Isabela!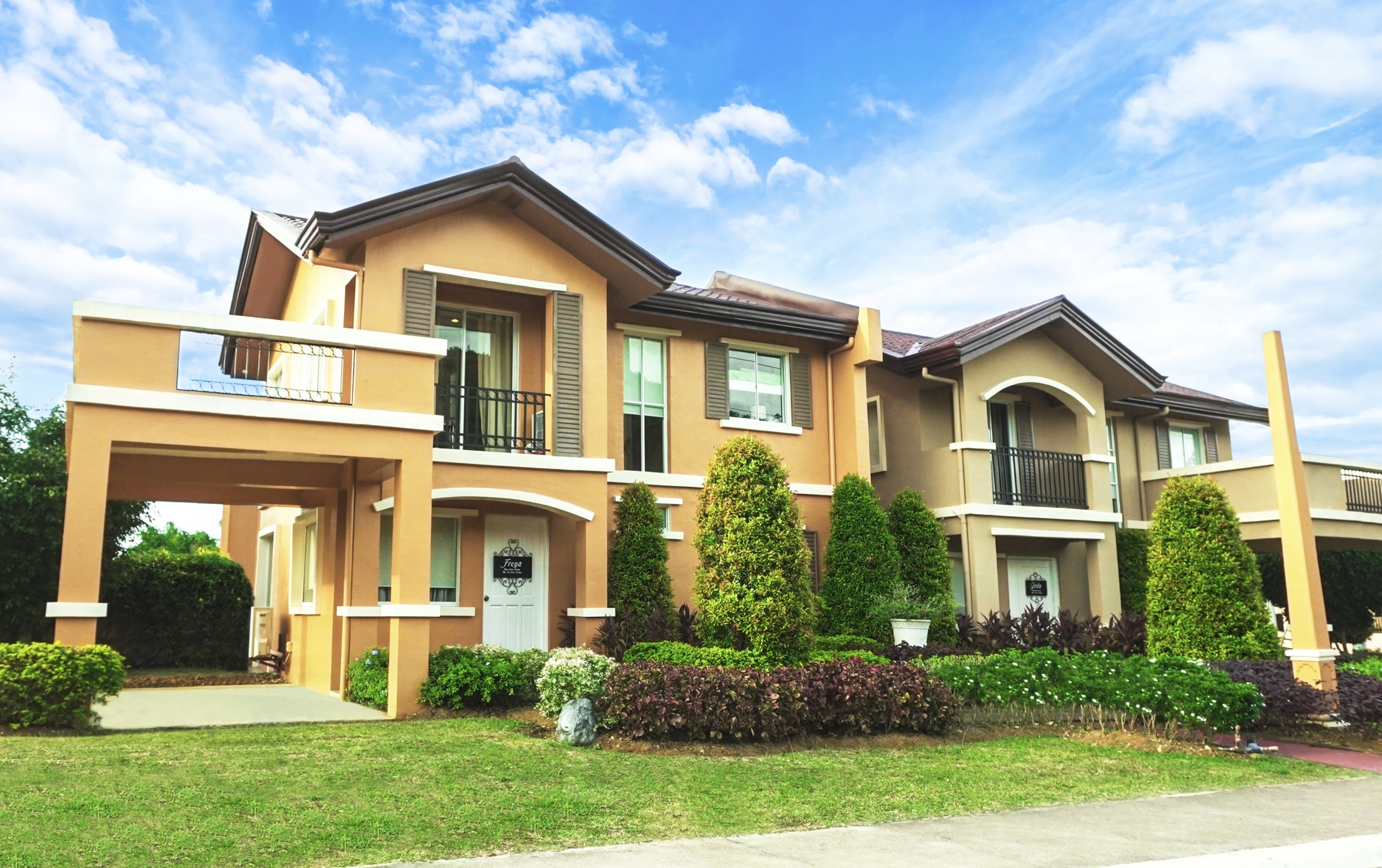 Find your home in Isabela!
Check out Camella's catalog of house for sale in Isabela!