Isn't it a wonderful place to live on the Philippine Islands? Its sunny weather, beaches, festivals, and culture bring out its charm, making the country appear to be a paradise. The beauty of its nature and culture entices even foreign visitors. However, there are many places such as the province of Isabela in the Philippines that are yet to be discovered by locals and tourists.
Exploring the Province of Isabela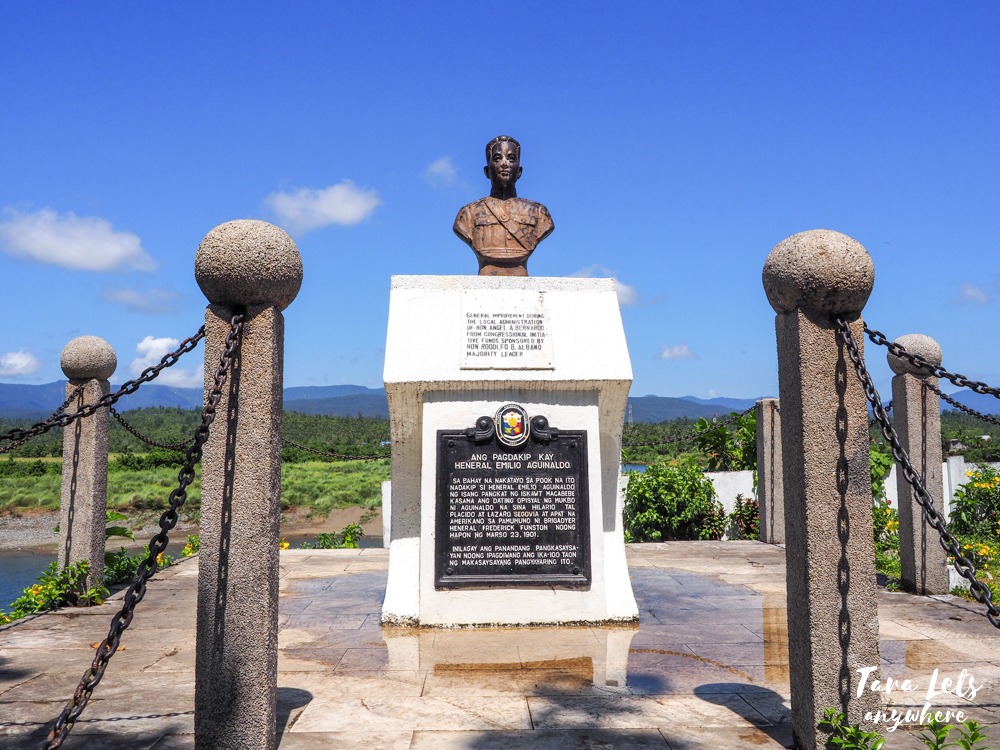 Did you know there is a place in the Philippines with underrated but exciting places to visit? Isabela is located in the country's northernmost region of Luzon. This lovely province is the second largest in the Philippines, and it is situated in the heart of the Cagayan Valley.
The province was established on May 1, 1856, and it was previously known as "Isabela de Luzon" during the Spanish regime. Because of its ability to produce large amounts of rice and corn, it is also known as the Queen Province of the North. In 2020, 1,697,050 people will be living in the Isabela area, having a good time.
Top 4 Underrated Places in Isabela you should visit this 2022
What a thrill it is to discover places that others have yet to visit. It's time to make your plans and be the first to see Isabela's beauty beyond the unknown places! Here are some underrated places to visit if you want to discover the province's hidden beauty:
MAGAT DAM
This large rock-fill dam is located in the province of Isabela. It is situated between Alfonso Lista in Ifugao and Ramon in Isabela. It is Southeast Asia's largest hydroelectric dam, and it serves as the primary water and power supplier for Northeastern Luzon.
Visitors and locals alike are free to enjoy the scenic view of the dam! You won't have to pay an entrance fee because it is currently a free and more accessible site to visit. Visitors can view this site from any vehicle, including walking, jogging, or biking while enjoying the breeze.
AGUINALDO SHRINE
This historical site is one of the most significant in history. It is located in Palanan, Isabela, and was built to commemorate Emilio Aguinaldo's capture.
The Aguinaldo Shrine was built on the 100th anniversary of the historical event in March 1901, when General Emilio Aguinaldo, the First President of the Republic of the Philippines, surrendered to the Americans, effectively ending the revolution. It's like a piece of our history as Filipinos, and it's one of the best reminders of why we should be grateful for the liberty we have today.
BLUE LAGOON
Only a few people have visited this fascinating location in Palanan, Isabela. It is called Blue Lagoon because it is a lagoon with naturally blue water. This lovely lagoon's pristine and clean beauty will leave you speechless.
There are also bungalows where guests may rest and relax, and everyone is welcome to swim in the blue water. You may also come across some fresh-water fish, which might indicate that the lagoon is connected to a bigger body of water that has yet to be discovered by humans.
ILAGAN SANCTUARY
Many people are unaware of the existence of the Ilagan Sanctuary. It is regarded as one of the most accessible tourist destinations in Isabela due to its location near a bus stop and other modes of transportation for tourists or travelers.
Biking, wall climbing or rappelling, horseback riding, and other activities are available at Ilagan Sanctuary. Cable cars, Kayaks, Swan boats, and Zip Bikes may also be rented. Enjoy the Zip Line, Paintball, and Obstacle Course while you're at it.
You may also reserve accommodation for your visit. You may be assured that they are both reasonable and handy for tourists! What precisely are you looking forward to? Plan your visit to this beautiful spot right away!
Indulge in the beauty of Isabela in your own home
These are only a few of the reasons why trusted homebuilders in the country created a community after discovering Isabela's hidden beauty. They are now providing quality homes for residents in Cauayan. People in the North seeking a house and lot for sale now have something to look forward to.
Camella, as a property developer, has been building homes for citizens to live in places with overwhelming peaceful scenery. Discovering the beauty and possibilities that the province could offer, Camella developed a community in Cauayan City, Isabela for Filipinos!

The 19-hectare Mediterranean-themed community offers picture-perfect houses that will make life more entertaining and peaceful for home buyers. On top of that, the Cauayan site is built near the hidden places of Isabela, which are more accessible for homeowners to visit? How great is that?
Camella launched a house series last 2018 that is now emerging as a brand. Lessandra Cauayan is located at 'The Ideal City of the North and First Smarter City in the Philippines' which is in Cauayan City, Isabela. It is known for its quality ready-for-occupancy house and lot for an affordable price.
STRATEGICALLY ACCESSIBLE LOCATION
Camella Cauayan ensures that most of the things that homeowners need are just close to them. The location of the community is strategically located where all the necessities in life are just within walking distance. The community has a fair-weather making life more comfortable and satisfying which fulfills the mission of the real estate developer.
Learning institutions are just near the area, such as the University of Perpetual Help System, Isabela State University, and the Isabela College of Arts and Technology. There are a lot of hospitals in the city near the area of Lessandra Cauayan. Public markets, Malls, and other places of interest are just near the project, and it is convenient for homeowners.
Entertainment and shopping facilities which are the places of interest on holidays and family days are close to the vicinity of the project site. The mushroom center is only 7 minutes away from Lessandra Cauayan. D'Spots Rails Park is only 10.5 kilometers away from the site. Most of all, the distance of the famous Hacienda de San Luis from the site is just 17 kilometers which is 34 minutes away.
AMENITIES ARE SATISFACTORY
Investing in a house and lot in Isabela satisfies not only the need of humans for shelter but also has the perks of the cool amenities it offers. In buying a house, you should consider the amenities that are being offered by a real estate developer. Camella knows it well, so as a real estate developer, it builds cool amenities to offer to the settlers.
Homeowners have the right to use the Clubhouse for their life events as they celebrate with their family and friends. The kids have the perks of using the Playground in their free time after school. Camella also wants its homeowner to be fit, so it offers facilities for sports such as Basketball Court for anyone who wants to play.
The privilege of using the swimming pool and the shuttle service is given to the settlers as well. Settlers can also choose from the different listing types of houses depending on the convenience that buyers want. The trusted home builder is ensuring that the homes for sale are quality homes.
Gardens and parks are available for owners whenever they want to walk around to get some fresh air. On top of that, everyone is provided with the assurance of safety and security. The gate of the vicinity is secure for it is guarded 24//7 by roving security guards.
Moreover, CCTV cameras are installed all over the vicinity of the Lessandra Cauayan site. How convenient is that to be living in a safe community and enjoying the perks of cool amenities for an affordable price?
You can enjoy it all if you invest in a house and a lot in Isabela!
TRANSPORTATION IS NOT A PROBLEM
One of the best things that Camella could offer is that their projects are strategically located near the expressways, highways, and diversion roads. The property developer doesn't want their clients to deal with the hustle of traffic. Basically, going to work, going to school, or going to shopping and entertainment centers don't stress the homeowners.
Moreover, the Cauayan Airport is just an hour away which is more convenient when traveling from the site to another place. Visiting other provinces or other cities will never be a hustle when you own a house and lot in Isabela. It is indeed buying a house and lot in Isabela can eliminate or decrease some stressors in life.
THERE'S ALWAYS A PLACE FOR WORSHIP
Camella also considers the religious activities being attended by homeowners. The site of the project was built near the houses of God or the places of worship. Areas of religious activities are just a few kilometers away from the vicinity of the Lessandra Cauayan site.
Twelve minutes away from the project site, citizens can visit Iglesia Ni Cristo Church. A minute away from Iglesia Ni Cristo, the United Methodist Church can be seen. Our Lady of Pilar Church is only a meter away from UMC.

Photo by Angelito P. from tripadvisor.com.ph
The province of Isabela is indeed a great place, and owning a home inside the said province is a real asset not only because of its physical value but also because of the peace it brings. This is why Camella offers you a ready-for-occupancy house and lot. On top of that, you can purchase a home for an affordable price, which means the homes for sale are budget-friendly.
Living the best life means living in a quality home strategically located in a safe and peaceful community of Camella Cauayan. There are a lot of perks in owning a house and a lot in Isabela. If you invest in a house and lot for sale in Isabela, you're not only investing for shelter, but also for a healthy, peaceful, and enjoyable life.