Are you still looking for a perfect piece to gift your dad on Fathers' Day? Mindless browsing on online shopping sites will not get you anywhere. As the celebration nears – which falls on Sunday, June 19 in the Philippines – you should know by now what to wrap that he will love to unbox. Why not go for something classic but special this year, like a wristwatch?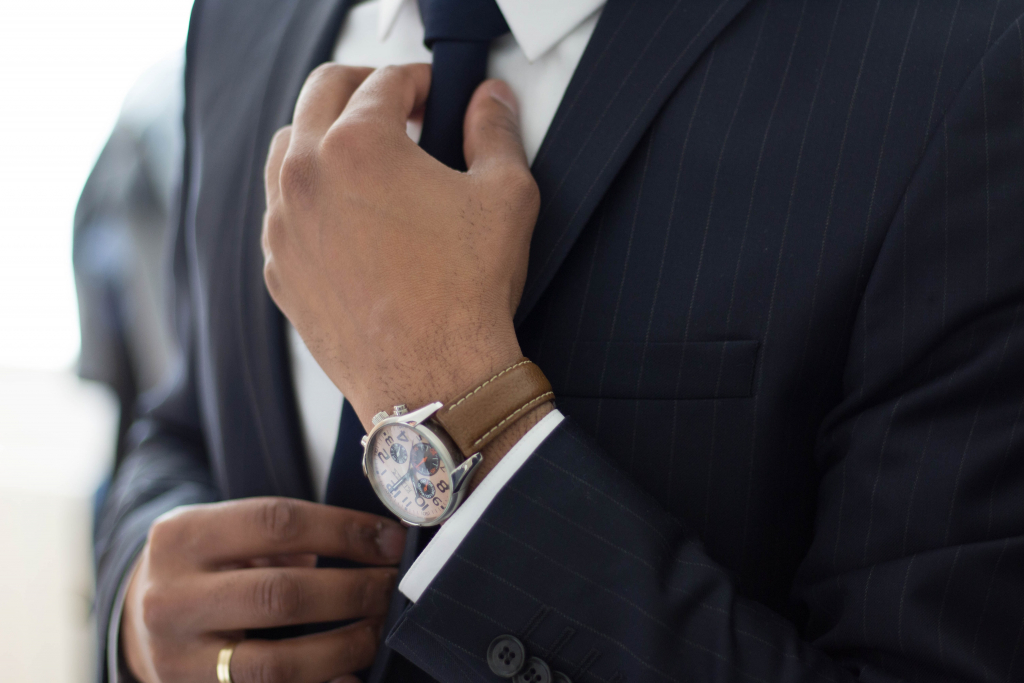 Watches are popular gifts for men. These small timepieces are significant to our male loved ones, who always devote their time to important matters. They are always on the go, and helping them organize their time for family and work through your little present will be something they will undoubtedly appreciate.
Whether your dad is a posh gentleman, an active outdoor adventurer, or someone, there is a perfect wristwatch for him. There are a bunch of watch brands in the market you can choose from that will match your dad's character. Your time is running! Check the best watch brands we have rounded up to help you choose a perfect gift on Fathers' Day.
TAG Heuer
He is kind and selfless and will probably not ask you for an expensive gift. He does not need to ask, though; as a grateful child, you have all the reasons to spoil your dad with luxury, at least for Fathers' Day.
Express your love for your pop with a sporty, captivating timepiece from TAG Heuer. This Swiss luxury watchmaker has been in the industry for over 160 years. It is most known for its Carrera and Monaco collections from the 1960s and 1970s. An item from TAG Heuer is an ideal addition to your watch enthusiast dad's collection or a valuable heirloom he can pass through generations.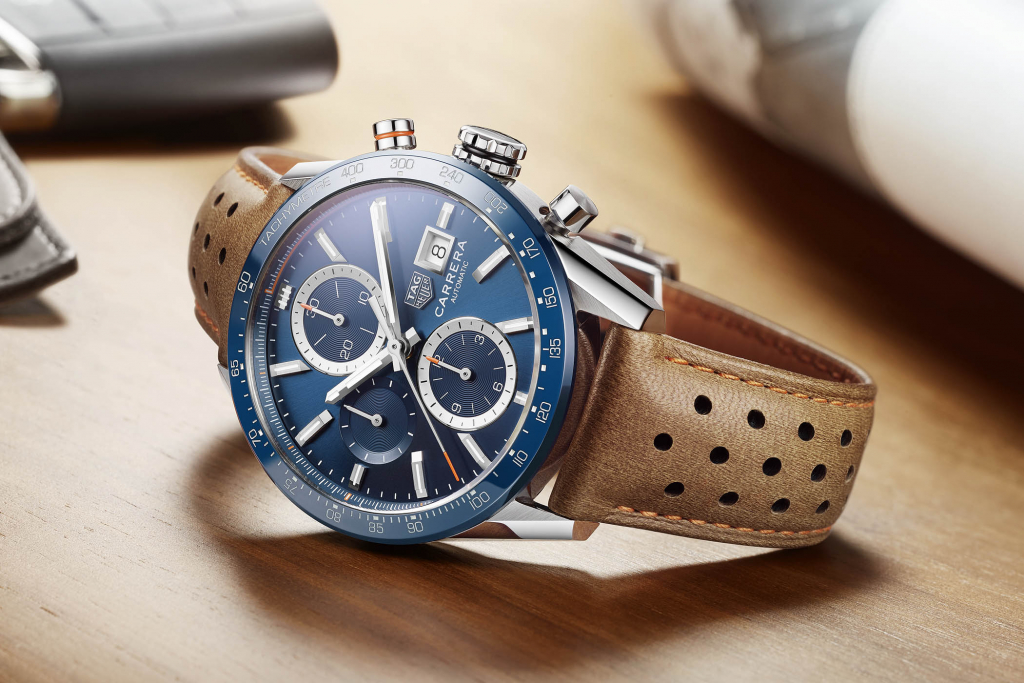 If you don't know what to get yet from this brand, you should consider a classic TAG Heuer Carrera sporting a simple time/day/date format. Your dad will surely wear your gift with pride with its easy-going style highlighted by its compelling case and bracelet. You can find TAG Heuer stores in SM Mall of Asia, Trinoma Mall, and Glorietta 4.
Tissot
Invest in your father's happiness with a luxury watch from Tissot, the largest traditional Swiss watch brand founded in 1853. With its iconic name in the watch market, Tissot will not disappoint with its vast array of vigorous and technical timepieces for your father. While its pieces are also competitively priced like the TAG Heuer's, Tissot is known to offer "gold value at silver prices." Tissot watches are made with top-notch materials and the most precise movements, but their prices are affordable for a high-end luxury item.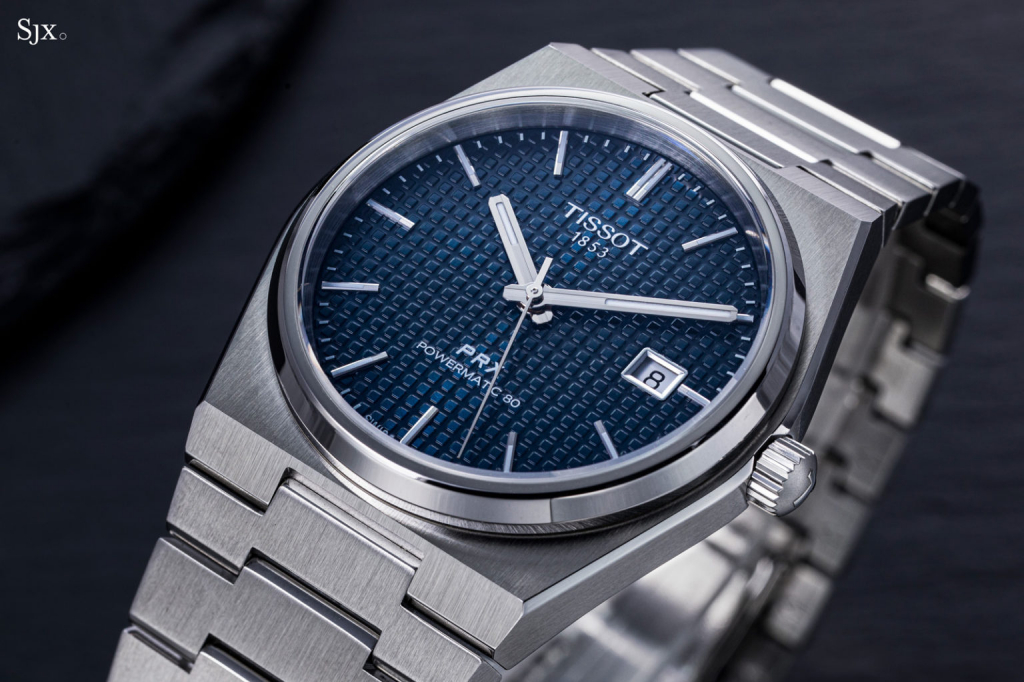 Keep your papa in style without losing the authentic '70s feels he loves with Tissot PRX Powermatic 80. Regarded as one of the brand's best sellers, this model is under the Tissot PRX line, which became a hit when it was reintroduced last year. This slim and smooth watch comes in a black and blue dial. Your pop will love the PRX Powermatic 80's twenty-first-century features in a Tissot case shape from 1978.
Aside from gifting a precious timepiece, you can also explore more ways to invest in your father's happiness. For one, long-term investment in Camella is among the valuable ventures you can surprise your dad. As the man who molds you to become a wise money spender, his Fathers' Day will be complete if you gift him with a lifetime property asset. Start exploring condominiums, houses, and lots for sale from the number one housing brand to make your pop's Fathers' Day extra special.
Rolex
Known for its watchmaking expertise, Rolex needs not much introduction as it comes first in most of the lists of best watch brands. You can choose from its variety of classic and professional watch models and its 2022 new creations. A prestigious piece from Rolex will make your dad stand out among the rest, whether at work or any social gatherings. A subtle way to show off that he has the best child, right?
Rolex Oyster Perpetual Air King Photo by Monochrome Watches
Your father deserves the latest Rolex new generation of Oyster Perpetual. These timepieces result from the watchmaking expert's constant pursuit of improved aesthetics and technologies. Your pop will love a Rolex' Oyster Perpetual Air-King – with the 40-millimeter case in oyster steel, fresh-designed case, crown guard, and straight sides on his wrist. As someone leading a busy life, your father will be more time-precise, thanks to adding a '0' before every five-minute interval on the minute's scale of this latest model.
Timex
Grab a fine-crafted watch for your dad from Timex. You can be assured of picking a timeless design from this reputable watchmaker that has been offering quality watches since 1854 as the Waterbury Clock Company. It does not run out of creations to suit every men's wrist, especially for the fathers whose hands are busy providing food on the family table.
To pray honor for the man of the house, Timex Philippines offers an exclusive promo for Fathers' Day with up to 20 percent discount on its selected creations from June 1 to 30. This could be your chance to get your dad something sophisticated without breaking the bank!
Add elegance to your father's office work attire with Q Timex Diver Date 38mm Rubber Band on sale for Fathers' Day. The original Q Timex was first unveiled in the 1970s. This Diver Date model is a natural evolution of the Q Timex 1978 Reissue, which maintains the original dad-approved features like the rotating bezel and battery hatch.
Apart from Q Timex, you can also opt for Timex Midtown Date 38mm Leather Band. This timepiece stands out with its exceptional white concave dial and black, natural leather strap, as well as its date window to help your held keep track of his schedule.
Makina
The best watch brands are not only those of overseas origin. Brands based in the Philippines are also fairly made with competitive quality, technology, and design worthy of international recognition. Support your father's love for local brands with a timepiece from Makina, a family-run watch company based in Manila.
Makina, a Filipino word for "machine," manufactures and assembles its classic watches in Manila and Hong Kong while customizing its movements in Japan and Switzerland. Its items are uniquely designed from scratch – from the case, crown, dial, hands, and strap.
Makina Uriel Photo by Monochrome Watches
Let your father flaunt a proudly Filipino-made Uriel model from Makina when he gets back to work after Fathers' Day. This favorite crowd classic is highlighted with its authentic Italian calf leather strap, scratch-resistant sapphire crystal crown, and 40mm stretched cushion case with a hand-polished stainless steel finish. Uriel will give your dad the precise time without going out of style – thanks to its guilloche dial and hand-polished markers. It also notably uses Japanese Automatic Mechanical movement, Miyota 821A, and comes with a 42-hour power reserve.
Casio
Casio, a brand known for its durability, will match your strict dad, who can get through life's most challenging obstacles. Timepieces from this Japanese watchmaker will not only boost your dad's confidence due to their appealing look. Its G-Shock models and solar-powered analog wristwatches are also designed with proven functionality. This practical choice can be your father's ideal companion in any of his professional meetings and outdoor adventures.
Casio makes the world's legendary G-Shock model. You have a wide array of highly shockproof and waterproof G-Shock models with a robust design and 10-year battery life. Casio G-Shock has prepared a collection for Fathers' Day to narrow down your choices.
Casio G-Shock Photo by G-Central
Among the striking models here is the MRGG1000B-1A4 under its most comfortable line, MR-G. This luxurious model comes in Japanese theme akazonae or "red arms." MRGG1000B-1A4 exudes strength with the red color of its bezel, the city code, and the dial. The gold ion plating complements the rigid design in this model's electronic crown, front screw, and side button. Furthermore, this robust solar-powered timepiece can automatically adjust time through the reception of radio waves.
Seiko
A pocket-friendly brand at par with the "luxury" timepieces – this is what the Japanese brand, Seiko, is most known for. Starting in the wristwatch business in 1913, Seiko cemented its respected name repeatedly with its famed timepieces with kinetic, quartz, solar, and mechanical movements.
It's Seiko 5 Sports collection of mechanical watches is among its most famous pieces. This line was created in 1968 and rocked the watch world when it was relaunched in 2019. The well-loved collection is back with a fresh, dynamic look every dad deserves.
Seiko 5 Sports Collection Photo by WatchTime
Wondering how to package your father as relaxed and outgoing as he is when he is around other people? Check out Seiko 5 Sports collection in Sports, Suits, Specialist, Sense, and Street styles. The common denominator among these polishes is its five notable features:
Its day and date display
Automatic movement
A durable case built
Water resistance
Recessed crown at 4 o'clock
On top of these attributes, the relaunched Seiko 5 Sports is also highlighted with its braced crystal, luminous hands, and hour markers. This collection also offers varied strap and bracelet designs made from steel mesh or leather hybrids.
Omega
The list of watch brands to gift on Fathers' Day is incomplete without one of the foremost Swiss brands, Omega. Timepieces for fathers from Omega mirror what the brand name means: the top-notch, final of something. Make your dad the man of the hour with a carefully-crafted and timeless Omega watch on his wrist.
Omega Constellation Globemaster Photo by Fratello
Omega rounded up its best offers for the best man in the house for Fathers' Day. Among their hottest offerings is the master clock certified Constellation Globemaster. This means it has passed the Swiss industry's highest precision, performance, and magnetic resistance standard.
More than its quality, Constellation Globemaster shines with its 18K Sedna gold fluted bezel, the same posh material found in its Constellation star, hands, and indexes. It is also unique with its sun-brushed blue dial and blue leather strap.
Wrist Watch: a thoughtful pick for Fathers' Day.
You will never go wrong in gifting your dad with the best-branded wristwatch. More than its practicality, there are several sentimental reasons why a watch makes the best Fathers' Day gift.
First, it is your unique way of telling the father in your household how much you know him. Each of the timepieces has its character. Gifting it to your pop according to his personality is something he would treasure.
Next, he could keep your gift close to him forever. Since it is worn on the wrist, your thoughts can accompany him wherever he goes. When he checks the time, he is reminded of you.
Lastly, giving him a watch symbolizes giving your time to him as a particular member of the family. Like how he makes quality time with your family, telling him that you are also willing to devote your time to him is essential. When checking the time, he is not only reminded of you, but of the time you spent together.
Time: the most precious gift you can give for a lifetime
Fathers always make time with family despite their ongoing work. As a child, you always want them to be proud of your achievements. Little do they know that they are behind your every success.
The time invested by fathers in their family molds smarter kids and accomplished adults, a study by Daniel Nettle, a psychologist at the University of Newcastle, found. Now, it is your opportunity to return all the favor by spending more time with your dad and making each minute worthwhile.
The time they were well spent with Camella Homes.
Upgrade your bonding time as a family in a comfortable abode with Camella Homes. The most trusted house and lot developer has provided each Filipino family with a safe and secure home in prime communities across the country. Gather all the family members, binge-watch movies in your spacious living room, and catch up with some stories. At the same time, you take a morning walk around your guarded neighborhood or have some family play time on the basketball court or swimming pool in your Camella subdivision.
Whatever activity you prepare for your dad's special day, rest assured that your time will be best spent in Camella Homes. Start investing in your father's happiness by checking available properties here!