Here are all the facts and upcoming features of Iloilo City's sustainable Tree Park Network and all of its benefits.
---
Among all the rapidly developing cities in the Philippines today, Iloilo City, without a doubt, grabs the spotlight. Iloilo's prime capital has a lot of achievements to be proud of. The city is famous in its early historical years as the "Queen City of the South" before Cebu City got the title. Now, Iloilo City is more known as the "City of Love."
In 2018, Iloilo City was the "Most Bike-Friendly City" in the country. When restrictions came up, many Ilonggos turned to cycle as a mode of transportation in the face of a crisis. Not to mention that the city also bagged the award for the "ASEAN Clean Tourist City Award 2020–2022″ in 2019.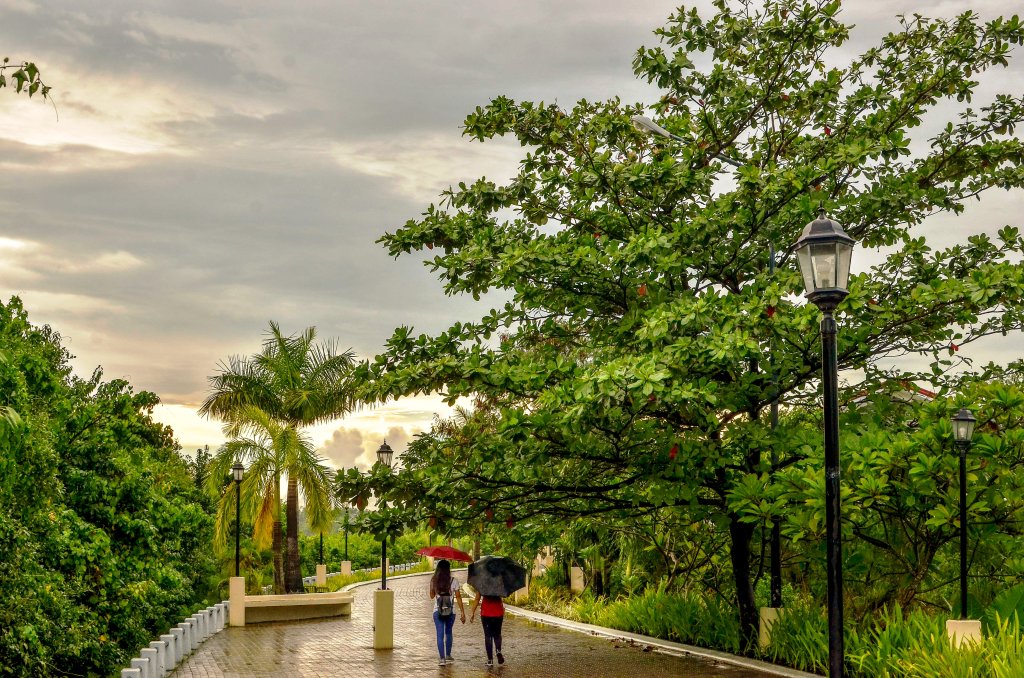 Everyone who has stepped their foot in Iloilo City can never overlook the city's undeniable beauty. Ilonggos have done magnificent work incorporating harmony and maintaining a balance between the urban and natural landscape of the city.
One of such is the famous Iloilo River Esplanade. The Esplanade is best known for its promenade stretching alongside the Iloilo River and lined with mangrove trees. In fact, it has set a strong benchmark for a more sustainable approach to city planning. This is true not only in the city but throughout the major cities in the country.
The Iloilo City Tree Park Network
We are facing worsening challenges brought by climate change. As a result, cities across the globe are looking for innovative ways to tackle and mitigate this environmental concern. For example, the Iloilo City Government, supported by the Department of Natural Resources – Western Visayas, continues to expand its sustainability efforts.
According to Iloilo City mayor Jerry Treñas, the local government envisions compensating for infrastructural developments through tree park networks and "greens" all over the city.
From this, they have come up with a project dubbed the Iloilo City Tree Park Network. This project aims to build interconnected forestland eco-parks inside the an environment friendly metropolis. It's where people can appreciate nature while at the same time promoting the city's rich biodiversity. The Iloilo City park network is composed of three primary tree parks, namely, Iloilo City Tree Park, Iloilo City Beach Forest, and Hinactacan Eco Park.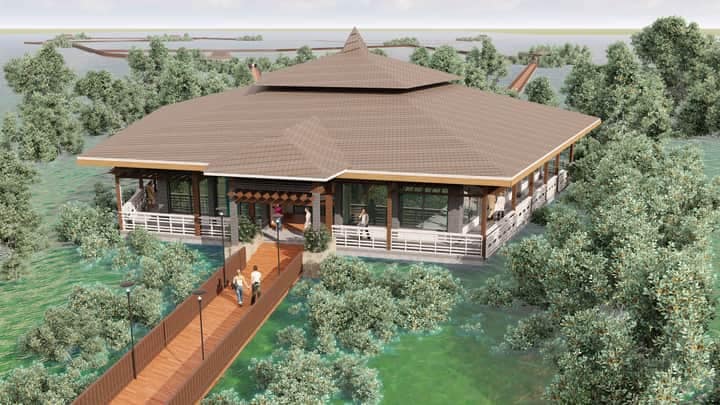 Iloilo City Tree Park
The construction of the 3-hectare Iloilo City Tree Park is located near a relocation site at Brgy. Lanit in Jaro District began in February 2021. As one of the green projects prioritized last year, the construction of the tree park aims to provide eco-tourism in the area. Additionally, it aims to educate the people on different plant species in the locality. Lastly, it can help promote ways how to combat the effects of climate change.
Iloilo City Beach Forest
The Iloilo City Beach Forest is to be situated along with the coastal areas of Molo Boulevard. This botanical garden and biodiversity conservation park will display both marine and terrestrial biodiversity. Most especially, it will feature species unique to the region. Furthermore, the city is also considering building a small hatchery in this area to promote marine turtle protection. This location has been identified as a breeding ground for pawikan or sea turtle. It will also feature a demo nursery where umbrella trees, botong, bakauan, bamboo, bitaog, agoho, and other species of trees.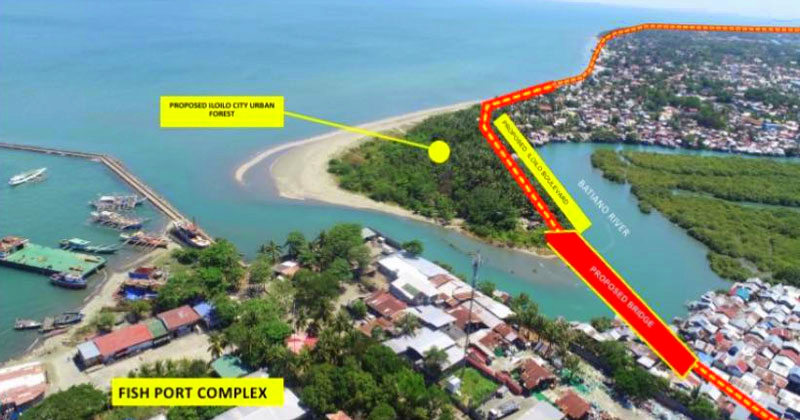 Hinactacan Eco Park
The Hinactacan Eco Park is a 35-hectare mangrove forest project in La Paz district, conceptualized by the City's Environmental and Natural Resources Office (CENRO). The envisioned Php 52-million eco-park features a 2,451-meter Boardwalk, Visitors Center, and Gazebo and Rest Area.
The project will use the city's natural mangrove forest as a social laboratory. This will house studies on managing marine and wildlife research. Furthermore, the Hinactacan Eco Park will serve as an eco-tourism spot and education hub in the City of Iloilo. In fact, this is the most significant component of the entire Tree Park Network. The hub will focus on encouraging awareness about the essence of mangrove forests.
Lastly, there is the PHP15 million La Paz Plaza improvement project. This is a project in tandem with the city's green initiatives that consist of renovating the current lagoon. Furthermore, the project will turn it into a 4,850 square meter Blue Koi Lagoon as well as create a 2,510 square meter Butterfly Garden.
Strategically situated in the province of Iloilo, Camella in Savannah has been a pioneer. It is the first of its kind in developing 500-hectare tranquil master-planned communities sprawling across three municipalities in Iloilo – Oton, San Miguel, and Pavia. Furthermore, Camella in Savannah bagged the Gold Outstanding Developer in the Masterplan category from FIABCI Philippines in the Real Estate Excellence Award 2021.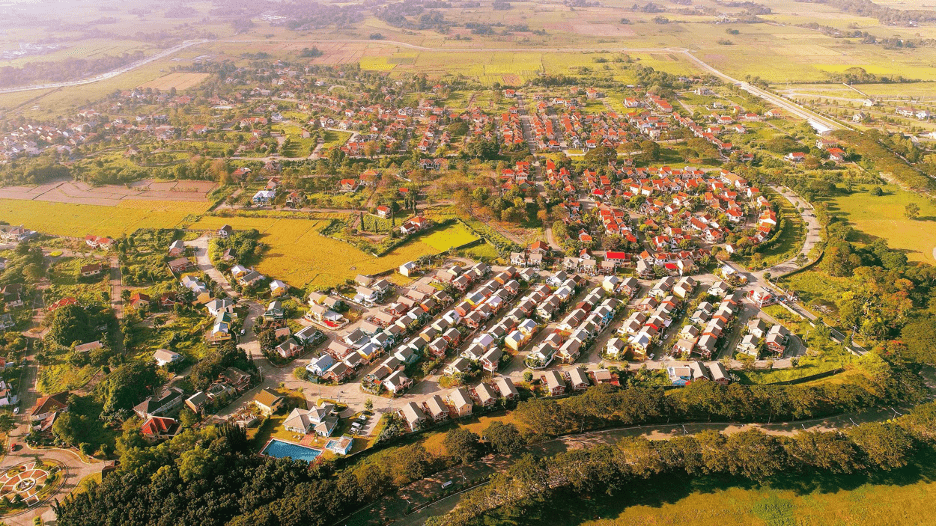 Living In Camella In Savannah Is Convenient
Camella In Savannah takes pride in its township development with its amenities, only a short drive away. Inside this grandeur township, Camella has provided the essential facilities and amenities such as churches (St. Pio Church), schools (Georgia International Academy), football fields, parks, playgrounds, swimming pools, clubhouses, and shopping centers (VistaMall Iloilo).
Envision coming home from a long day at work and being welcomed by the community's abundant green spaces and avenues flanked by towering trees as you approach it. Green circuits surround most of its subdivisions, where residents may jog, stroll, or ride bikes in the morning. Camella in Savannah is ideal for those who prefer to come home to a serene community and live closer to nature while still gaining access to modern necessities.
We all became more aware of the benefits of living in sustainable communities, especially when the government implemented lockdowns during the early stages of the COVID-19 pandemic. It was the time when people were obligated to stay at home, working in front of the screen all day.
People craved to be outside their homes, away from their screens, to clear their minds and appreciate nature's landscape. In Camella, aside from contributing to the solutions to climate change concerns, living near green parks and spaces helps people form new connections and meaningful interactions and encourages residents to build a sense of community among themselves. Frequent exposure to green environments also helps people improve their mental health, focus, and resilience to stress and anxiety.
For newlywed couples starting a family, families looking to move into larger homes, and retirees looking to take advantage of living in a prestigious master-planned community, Camella in Savannah provides a broad selection of house and lot offerings.
Invest now and experience living with nature in the comfort of your new home at Camella in Savannah.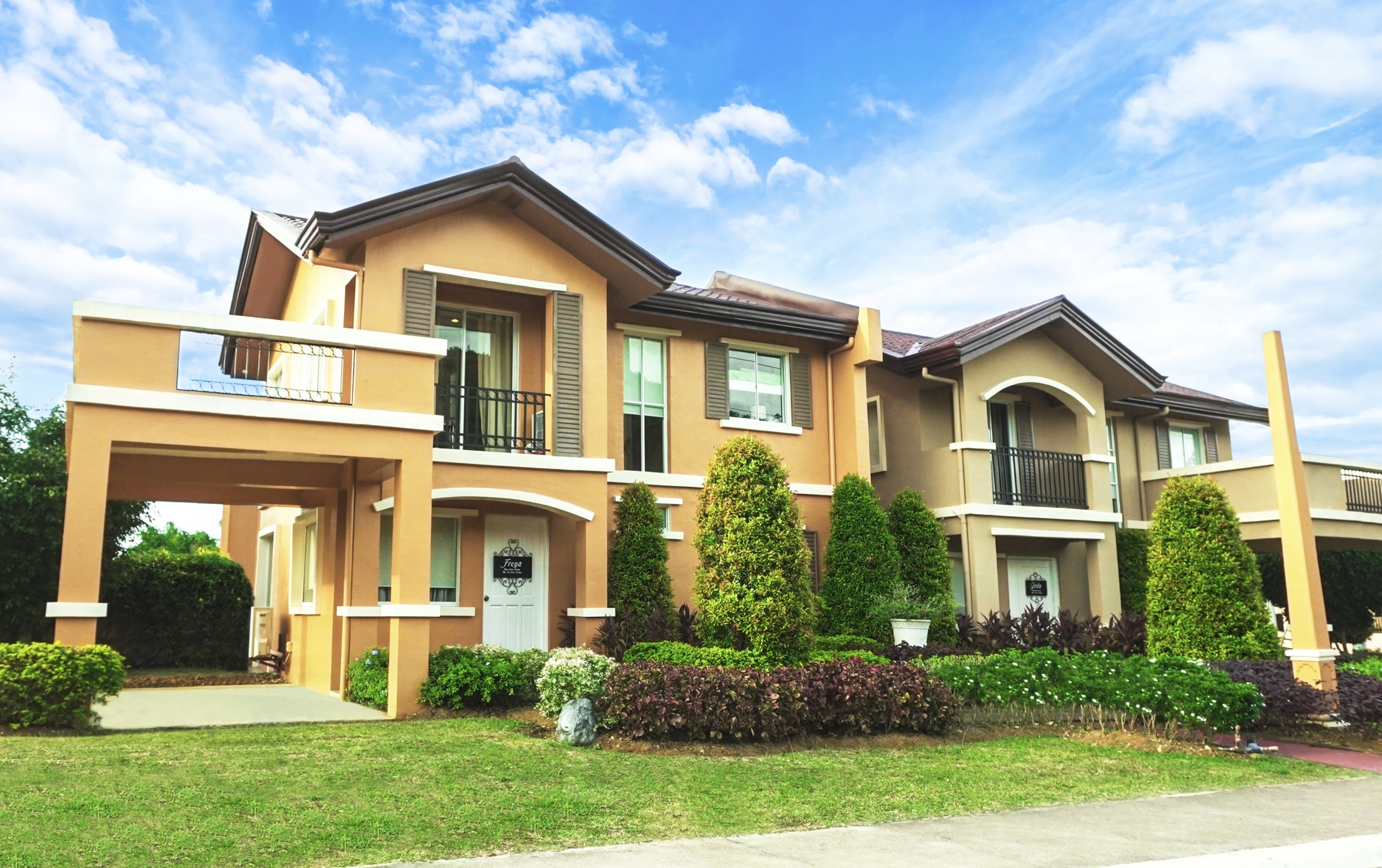 Live sustainable in Iloilo
Check out our catalog of house and lot and condo for sale in the Philipines!