Start growing your love for Koronadal City with the list of great attractions you must visit and you might settle in this city in Mindanao.
---
It is already halfway through 2022 and if you haven't been to somewhere new to spice up your year, this blog is for you.
Don't let another year pass without taking on a little adventure. You might have been to the most popular tourist destinations in the country, like El Nido in Palawan and Boracay Island in Aklan. But attractions in the Philippines are not only about the best beaches. It is about natural lakes and falls, man-made resorts and cultural sites, too.
If you are still unsure of a place to go which can give you the thrills you are looking for, head to Koronadal City in South Cotabato. Also called "Marbel" and considered the "Crown City of the South", Koronadal City takes pride in its warm people, harmonized multi-cultural setting, and thriving local color which blends with its robust economy.
Everything Koronadal City has to offer makes it an ideal location to own a house lot and start a family life near progress but away from a huge city's hustle.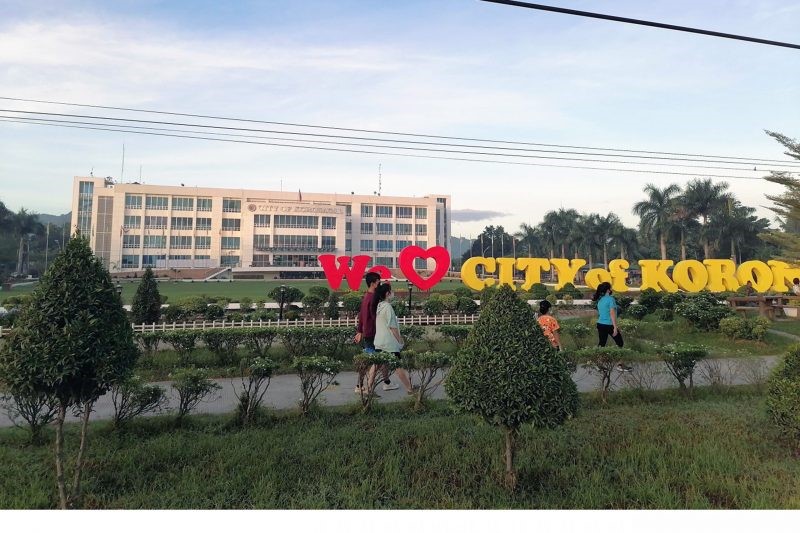 Start growing your love for Koronadal City with the list of great attractions you must visit. Who knows, these can convince you to settle in this city in Mindanao.
Natural Attractions in Koronadal City
Siok Falls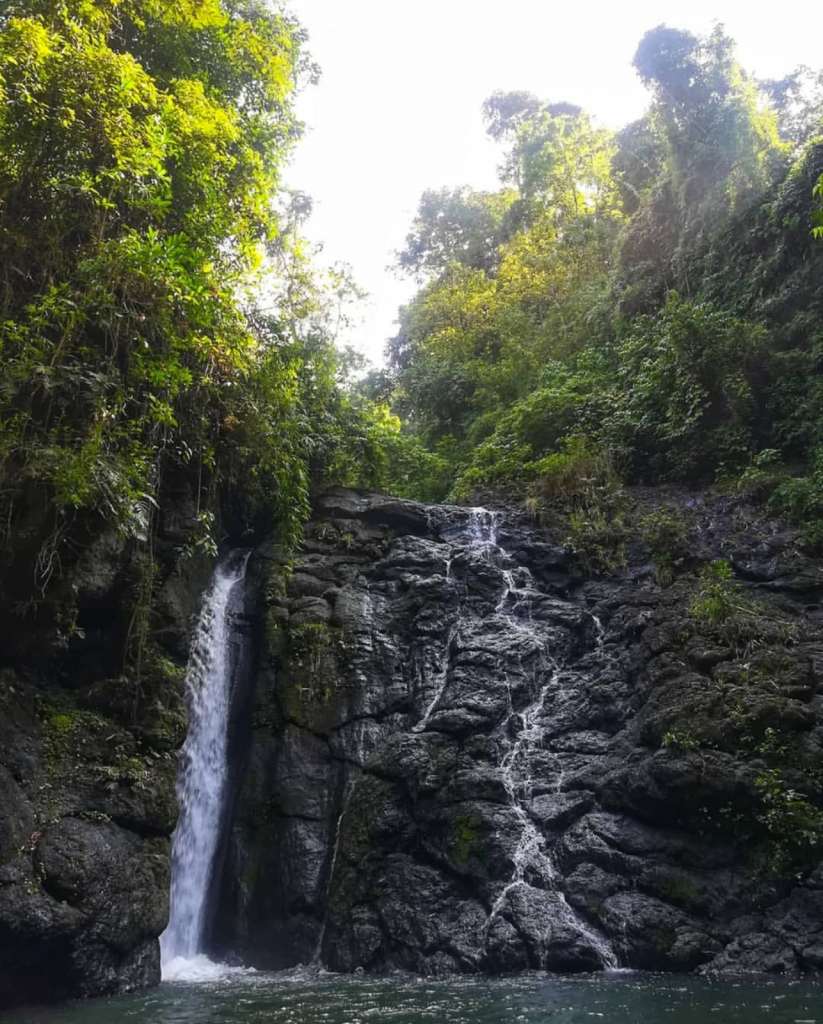 Siok Falls, found in Sitou Siok, Barangay Mabini, is considered the largest waterfalls in Koronadal City. This spectacular natural attraction is located more or less eleven kilometers from the city proper. Reaching Siok Falls can take a 15-minute walk on established footpaths and rice but the real challenge and fun start when you start trekking the slippery 45-degree trail. You can also pass by river sections and sharp, sometimes moss-covered rocks. All of the slips and slides are worth it once you reach the 40 feet falls inviting you for a refreshing dip.
Kawa Falls
Before reaching Siok Falls, you can come across Kawa Falls, also located in Sitio Siok, Barangay Mabini. "Kawa", in the local dialect, means a huge cauldron as what this falls resembles. It serves as a catch basin below the stream – a perfect break from the challenging path towards Siok Falls.
Millenium Falls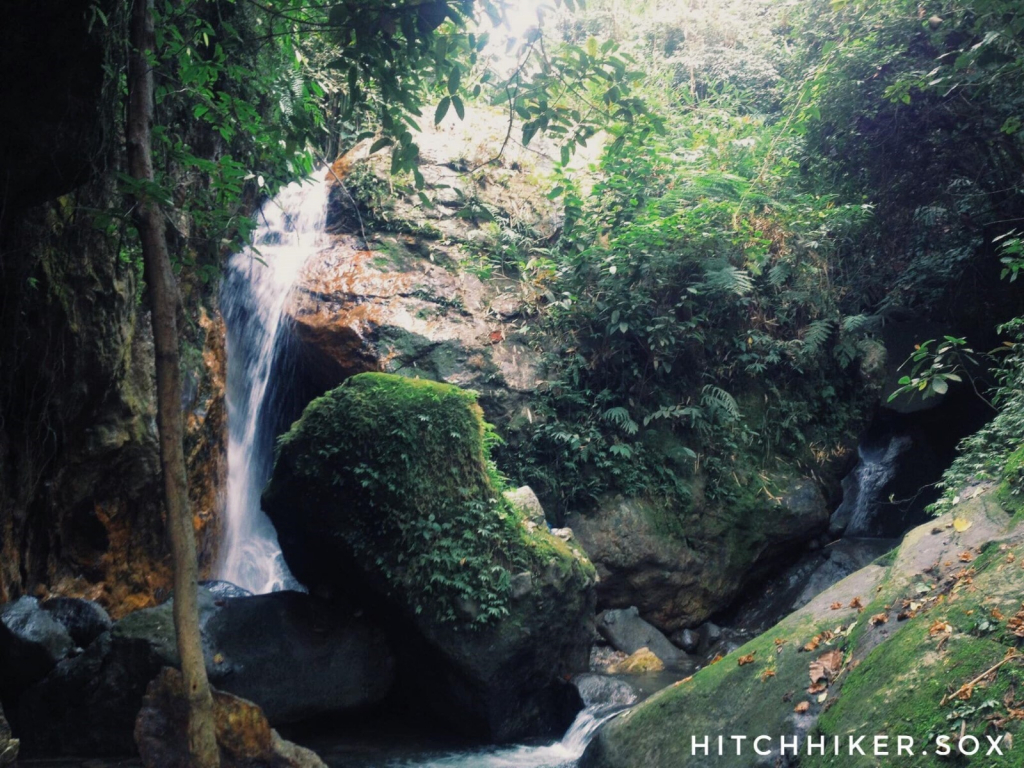 If you are saving your energy for a swim, Millenium Falls in Barangay Cacub is for you. Reaching this tourist spot, located seventeen kilometers from the heart of the city, does not need time-consuming walks and challenging treks. It is accessible via improvised motorcycles called the skylab so you can tag along with aging friends and family members who tire easily from a long trip.
When you get there, you will be greeted by refreshing water pouring like rain in between large rocks like it can flush all your worries away.
Suppon Falls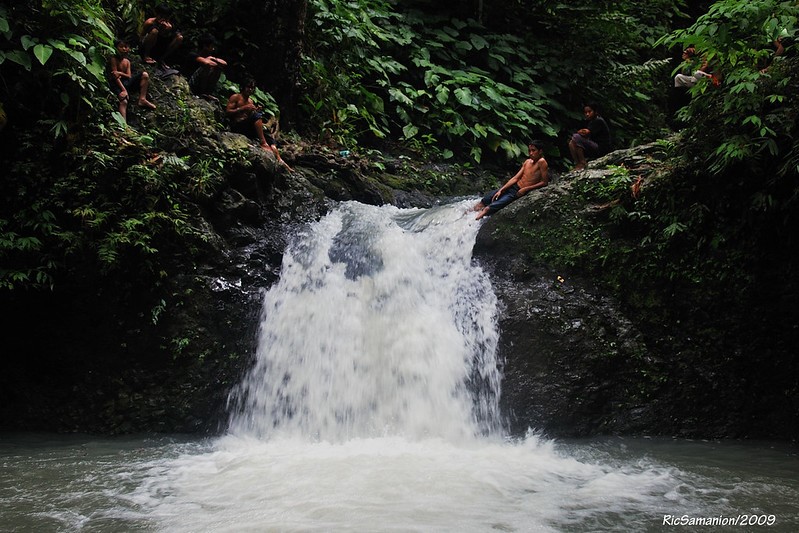 Suppon Falls is half the height of Siok Falls but exudes the same uplifting vibe. This magnificent hidden gem in Barangay San Jose can be reached after an hour's hike from the base of the mountain. Freshwater is cascading from 20 feet high, making it an ideal getaway for souls thirsty for adventure.
Cadidang Caves
Nestled in the mountain range of Roxas and Acub Spring is another natural spectacle. Located in the same village as Suppon Falls, Barangay San Jose, Cadidang Caves is also accessible through a motorcycle. It steals the hearts of the few tourists visiting the three connected chambers with stalactites and stalagmites formations. More than its natural beauty, Cadidang Caves also holds an age-old legend of the indigenous people's settlement in Marbel.
Lake Holon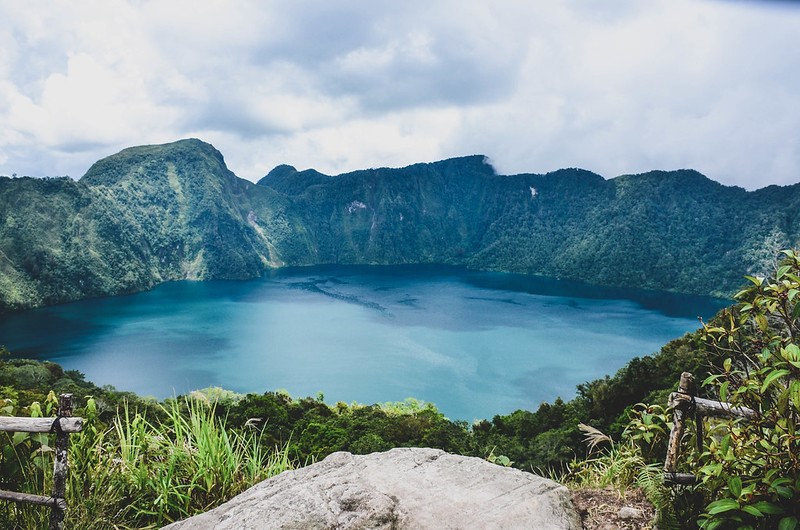 Not far from Koronadal City, still in South Cotabato is Lake Holon — a favorite camping ground found in Mt. Melibengoy in the municipality of T'boli. "Holon" is a T'boli word that translates to "deepwater". It was once considered one of the cleanest bodies of water in the Philippines. Lake Holon is otherwise called Lake Maughan and Mt. Melinbengoy as Mt. Parker after the military officers Russell Maughan and Frank Parker who figured in a flight crash in the area in 1930.
Dubbed as the "Crowning Jewel of the South", Lake Holon is a picturesque destination highlighted by the 2.9-kilometer caldera surrounded by majestic mountains. The place morphs into a cinematic view at sunset when the soft rays of the sun hit the calm water. It will take two to three hours to reach the lake through the Salacafe trail and five to six hours through the Kule trail.
Lake Sebu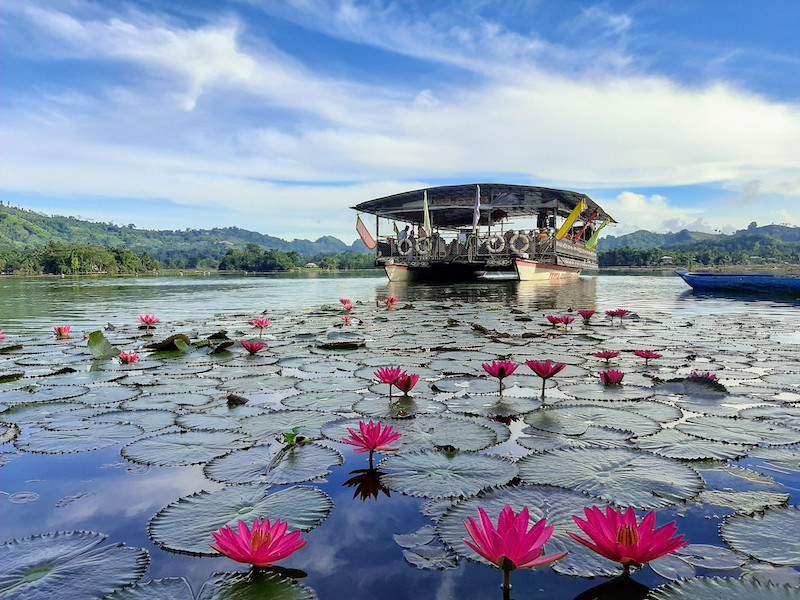 Explore off your Koronadal City trail and discover Lake Sebu, a tourist attractions-packed municipality in South Cotabato. Apart from being home to indigenous peoples, Lake Sebu is also home to several best places to visit.
Here, you can marvel at the beauty of Seven Fall and the three breathtaking lakes namely, Lake Sebu, Lake Seloton, and Lake Lahit. Culture is also alive in this highland municipality with must-visit cultural destinations like T'boli Museum, Grand Dulay T'nalak Weaving Center, and School of Living Tradition.
Resorts and Parks
Mambukal Hot Sulfur Springs Resort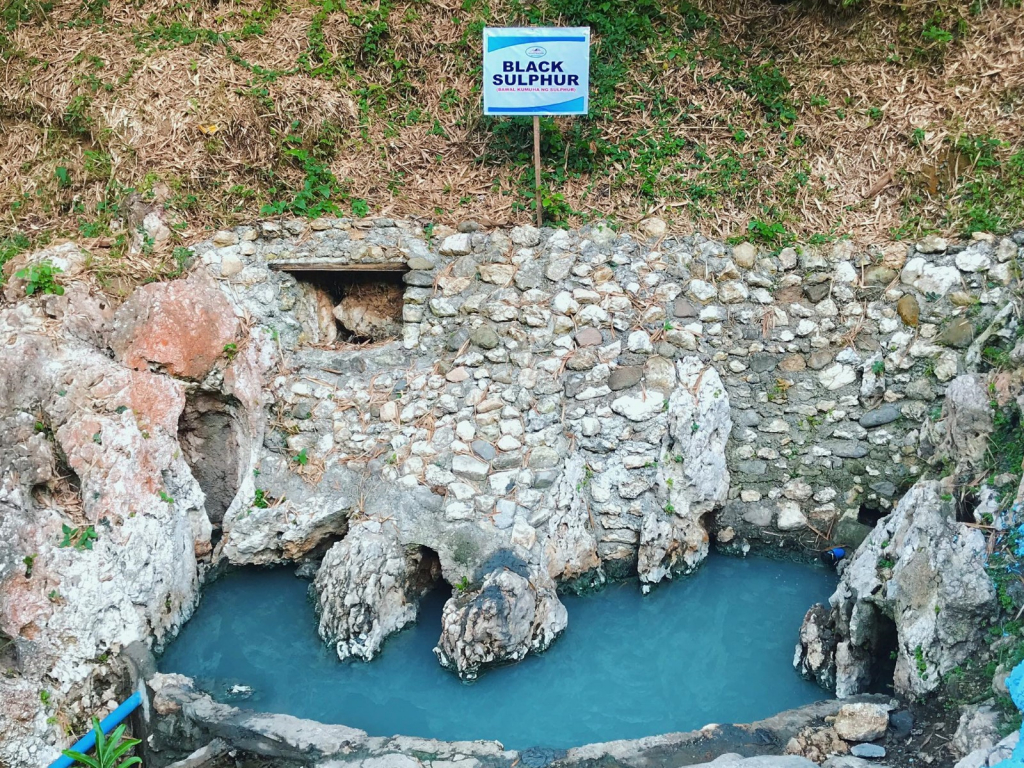 After chasing waterfalls, discover another nature wonder in Barangay Mambukal. Mambukal Hot Sulfur Springs features natural hot springs that bring healing and medical benefits to tourists on top of the serenity made possible through surrounding lush forests.
All in all, Mambukal Hot Sulfur Springs has nine hot sulfur pools, two cold spring pools, and a sulfur cave. Tourists can also enjoy cottages and huts available for day and night use, respectively.
Paraiso Verde Resort and Water Park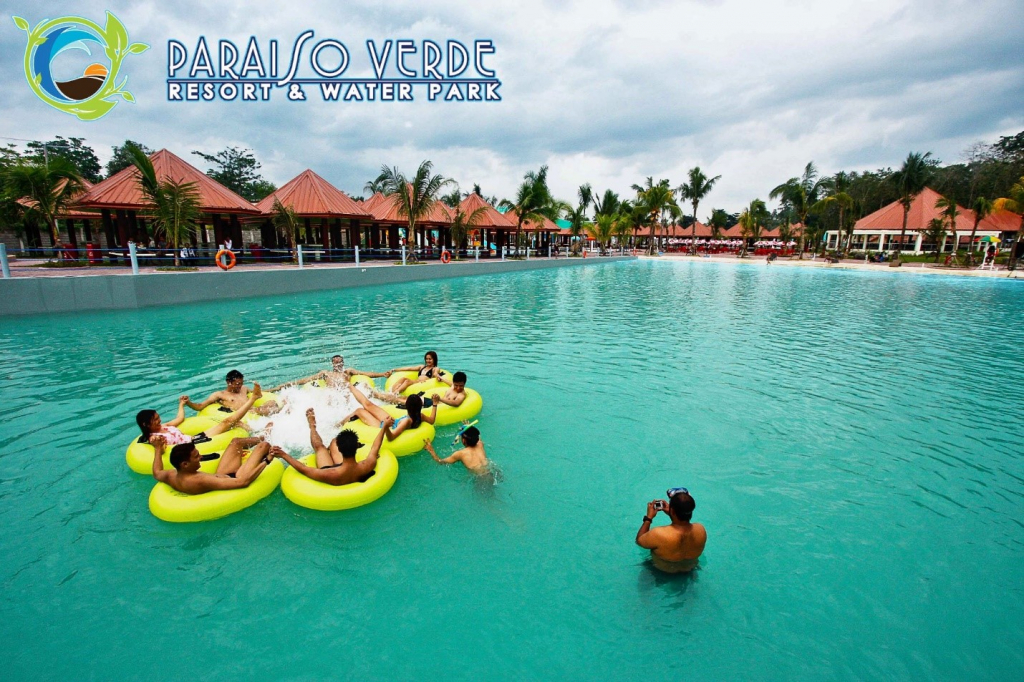 This is the biggest recreational waterpark in Soccksargen Region and offers the biggest fun. Located along Paraiso Verde Road, Poblacion, Paraiso Verde Resort and Water Park was designed to compete globally. This family-friendly hotel resort can be enjoyed at reasonable prices.
During daytime, you can splash into its recreational water structures like the Moby Wave Pool, Wiggles Kiddies Pool, and Freestyle Swim Pool. At night, you can rest in its comfortable rooms. Apart from the facilities, Paraiso Verde Resort and Water Park also offer delightful dishes care from Koronadal's best, Cinco Niñas Filipino Cuisine.
The Farm at Carpenter Hill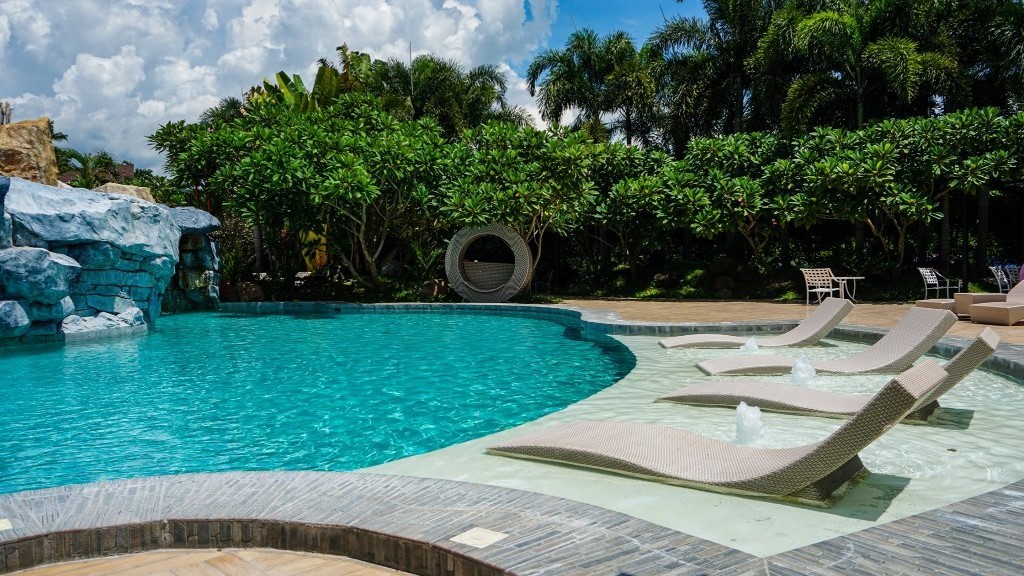 Events and gatherings in Koronadal City are best celebrated in The Farm at Carpenter Hill, a high-end venue complete with amenities that are truly first class. You can find this garden resort along Marbel-Makar Road, Conception, just around six kilometers away from the heart of Koronadal City.
The Farm at Carpenter Hill is an ideal venue for a huge banquet with its Grand Fiesta Hall which can accommodate up to 1, 500 guests, among other amenities. Tourists who simply want to unwind are also welcome here. They can enjoy the ponds, flower and butterfly gardens, and a nursery while they stroll around the perfectly-developed resort.
Bong Gumne De Muhon Nature Park
Culture is celebrated in Koronadal City and Bong Gumne De Muhon Nature Park is among the proofs of its active existence. "Bong Gumne" is a B'laan term that means "a big house at the boundary." This nature park located at Sitio Datal Fitak, Barangay Assumption is known for taking inspiration from the indigenous tribe's culture. It covers 2, 000 square meters in width and is rested on the highland, giving a relaxing view of Koronadal beneath and the sea of clouds depending on the season.
You can immerse in the rich culture in Koronadal in Bong Gumne with the architectural design of the B'laan tribal house and the interaction with the B'laan tribe members themselves. They will show you around including the famous Salal Kafi or Bird's Nest.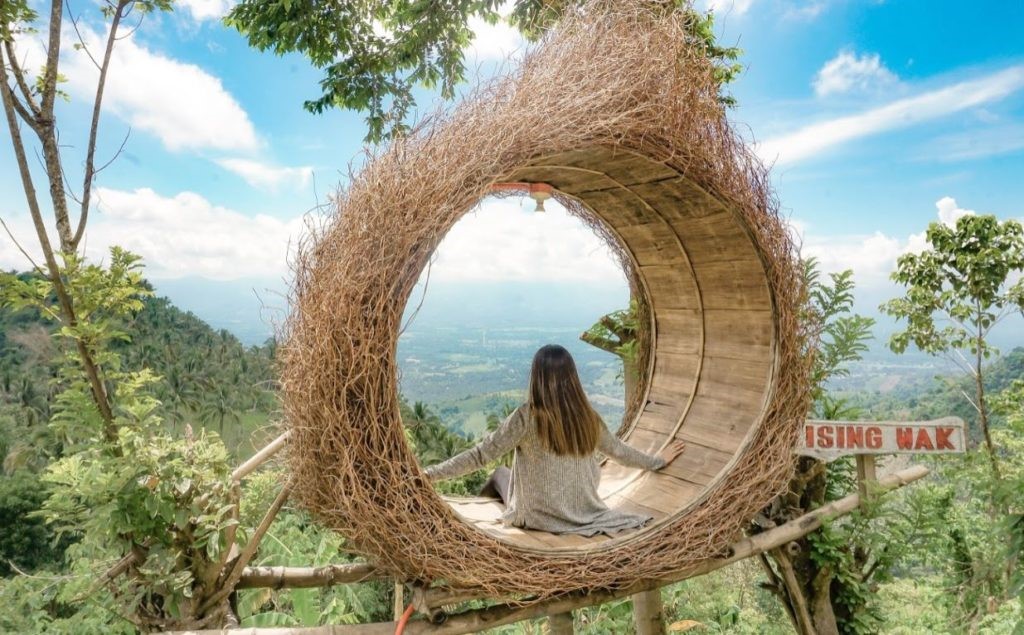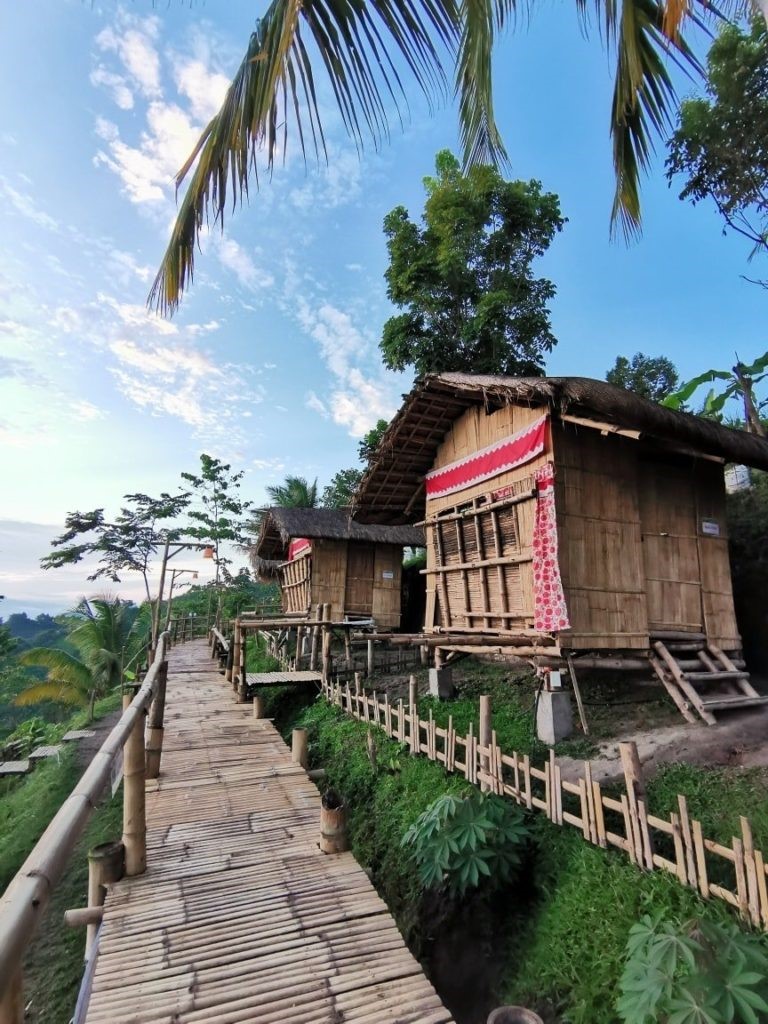 Damweng Dmatal Mountain Resort
Another B'laan culture hub in the same location as bong Gumne is Damweng Dmatal, a B'laan term that means "overlooking the city plains." Damweng Dmatal serves as a beautiful reminder of the indigenous people's culture before the settlers came to Koronadal in 1947.
While it also features Bali-inspired viewing decks and makes an ideal spot for camping like Bong Gumne, the two tourist destinations are owned by different families who are also residents of Barangay Assumption. The tourism thrust continues with the initiative of the City of Koronadal to make Assumption a must-visit village before tourists head to Lake Sebu and other attractions in the province.
Pedion Hills Bike Park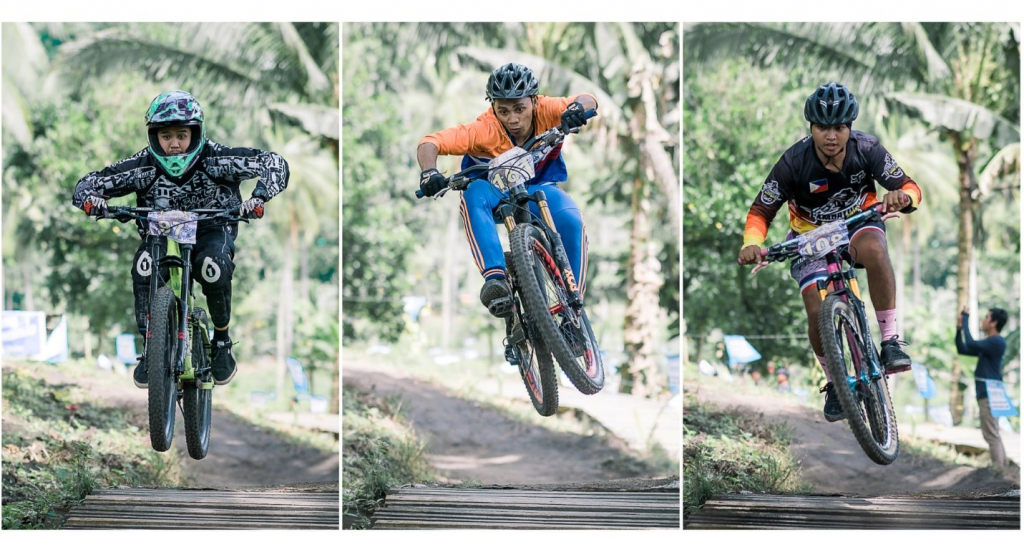 Biking rose as a favorite physical activity among Filipinos during the pandemic. If you are a bike enthusiast, Pedion Hills Bike Park in Barangay Saravia will make your list. This eco-tourism bike park has friendly tracks suitable for extreme bikers and beginners alike. Scheduled bike races and track challenges also take place once in a while, taking the usual attraction in Koronadal City to another level. You can watch live bike action, walk around for some cardio, or share a picnic with friends.
Cultural and Historical Attractions
South Cotabato Community Museum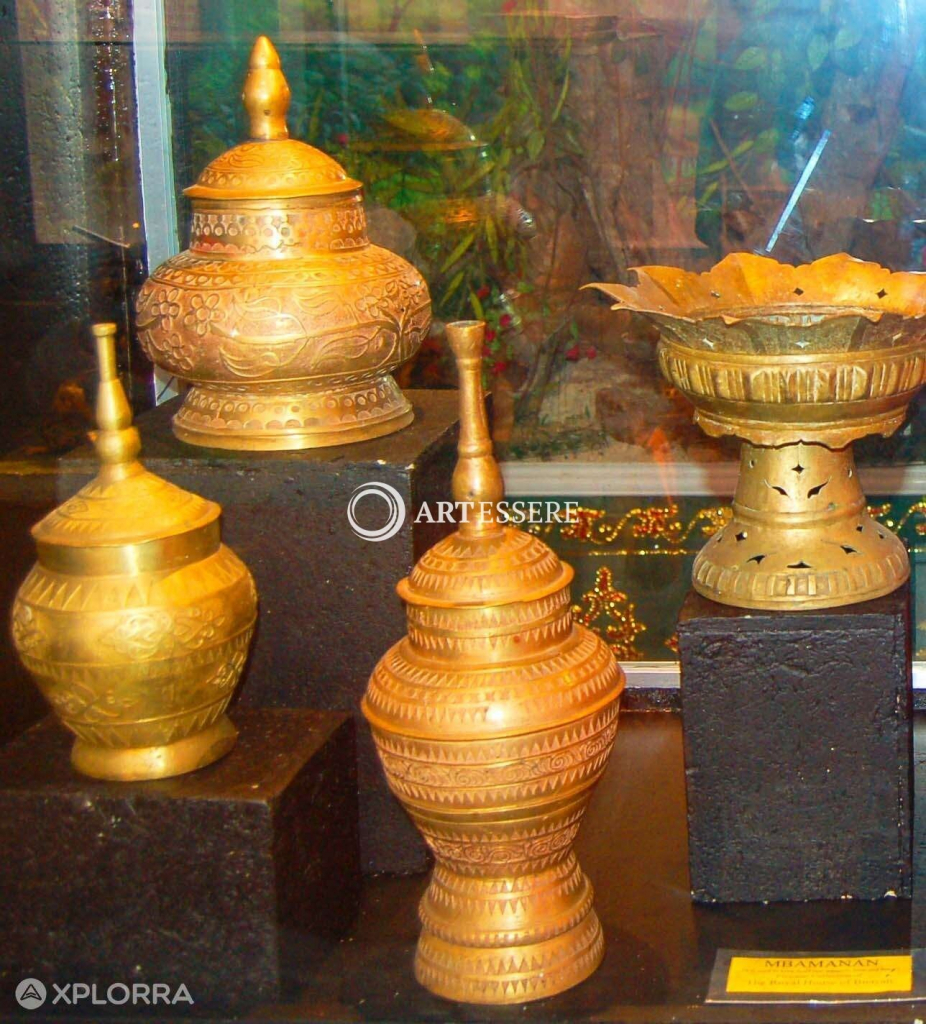 South Cotabato is the melting pot of different cultures. It has a rich history to trace back and several cultural stories to tell. To get a glimpse of it all, you can visit the South Cotabato Community Museum on the third floor of the South Cotabato Gymnasium and Cultural Center in Poblacion, Koronadal City. Here, you can find at least 1, 000 artifacts and memorabilia from different parts of the province.
Surallah Cultural Landmark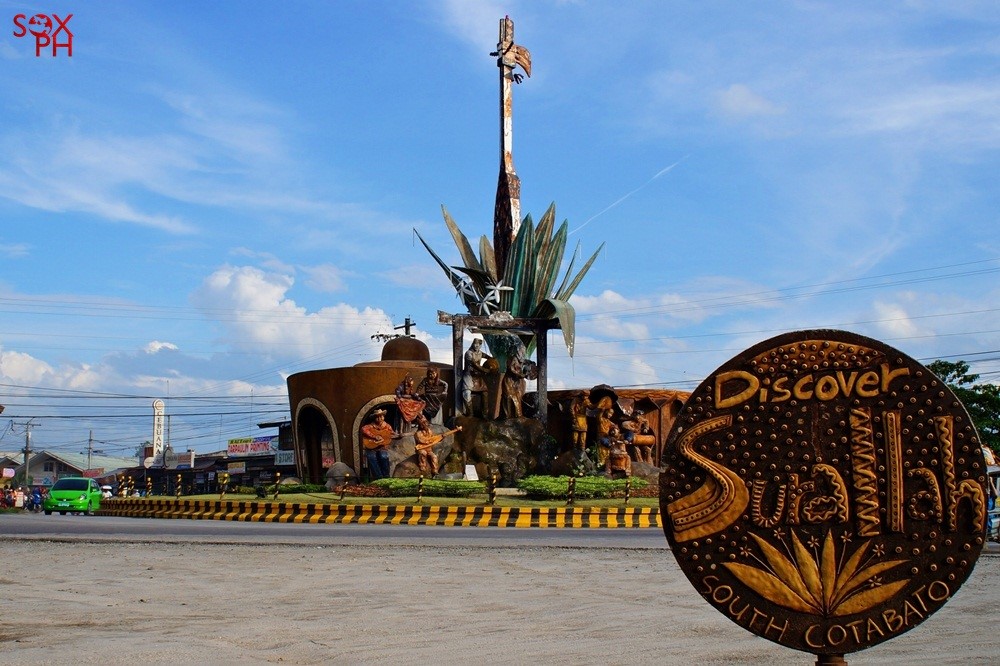 As mentioned, different people from different cultures namely, the Christians, Muslims, and the T'bolis, thrive in harmony in South Cotabato. This peaceful relationship amid diversity is remembered through the Surallah Cultural Landmark in Surallah, a nearby municipality of Koronadal City. The cultural landmark featuring sculpted figures, musical instruments, and local produce was unveiled in 2011.
Festivals
T'nalak Festival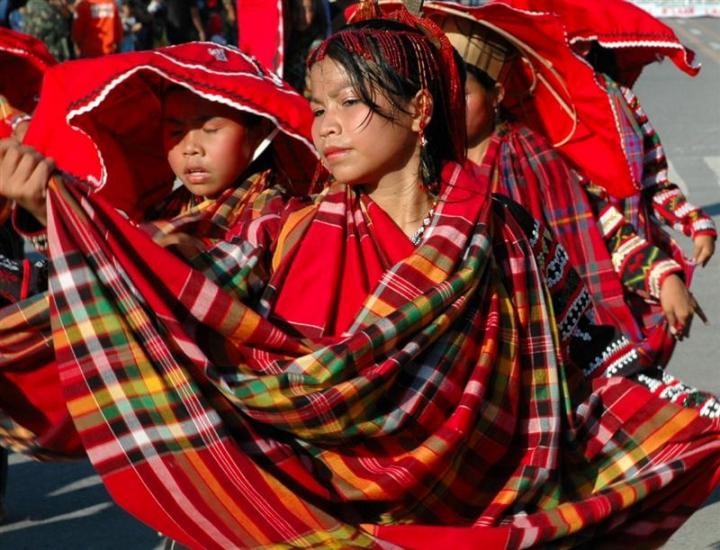 Every month of July, Koronadal City bursts in color and pride with the celebration of the T'nalak Festival. The festival's name was derived from the well-known piece of abaca cloth woven by the T'bolis called the T'nalak. The fabric represents harmony amid the diversity of people in South Cotabato. It also serves as a reminder that quality is achieved through patience and effort, just like every woven fabric is made.
There are several activities held to celebrate the festival but the most anticipated one is the Grand Parade where locals adorned with different costumes from their culture flood the streets. In addition, there are street dancing, float parade, and trade expos, among others.
Hinugyaw Festival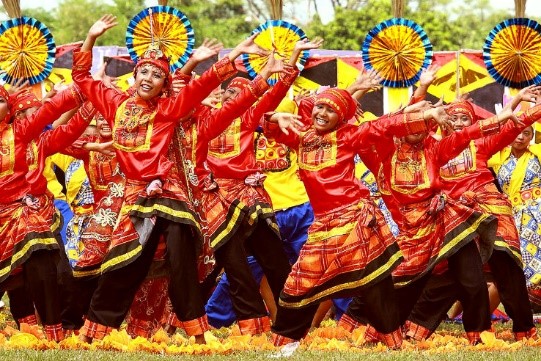 Koronadal City welcomes every year with merrymaking. Hinugyaw Festival, from the word "hinugyaw" which means to be in high glee, is celebrated every January. Called the "Festival of Festivals," Hinugyaw remembers the founding of Koronadal as a municipality.
It celebrates the history of how different cultures have settled on the fertile valley of the city through dancing happening before dusk. Hinugyaw Festival also pays respect to the first settlers through the Handurawan or the Pioneer's Settlers Night.
Living the Best Life in Koronadal City
The list of best places to see all goes down to a single point: living the best life is possible in Koronadal City. The natural attractions, parks, cultural destinations as well as festivals show how much Koronadal City protects and preserves its natural and cultural gifts. This provincial capital never forgets to look back on its rich past while looking forward to its progressive future.
Best Life Achieved with Camella Prima Koronadal
Camella Homes, the number one housing brand in the country, has added another must-see development in Koronadal City with Camella Prima Koronadal. This Italian-inspired house and lot development is situated in a prime 8.7-hectare land property in Purok Mabuhay, Barangay Carpenter Hill. Camella Prima Koronadal is the community that you are looking for if you aspire for the best life in a city in Mindanao.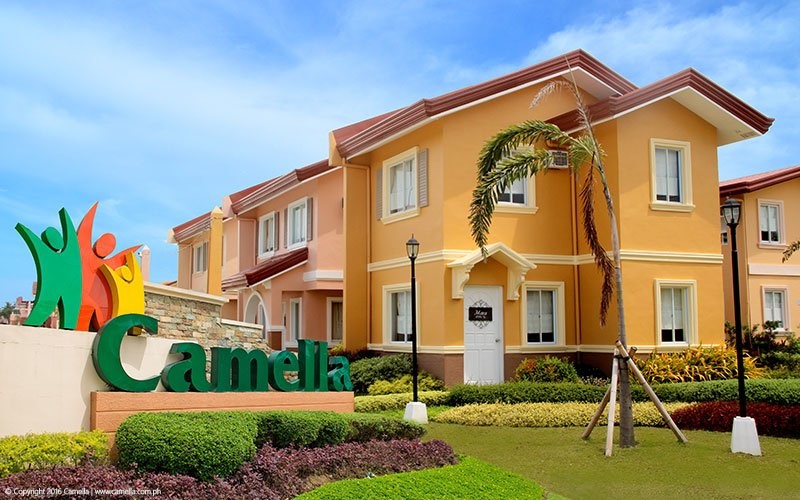 Camella Prima Koronadal offers a wide array of house models you can choose from according to your budget and family size. Inside your future neighborhood, you can live your lifestyle with available amenities like a clubhouse, swimming pool, playground, and shuttle service. Beyond these, you can enjoy the nearby key establishments and recreational areas.
Malls near you include Gaisano Mall, KCC Mall of Marbel, and ACE Centerpoint. In case of health emergencies, Camella Prima Koronadal will not make it hard for you as there are hospitals you can run to like the Allah Valley Hospital, Marbel Doctor's Hospital, and South Cotabato Provincial Hospital. Traveling from your community to different parts of the province is also seamless with the nearby terminals including Yellow Bus Line, Holiday Bus Line, Mindanao Star Bus Line, and Husky Bus Line. In proximity as well are top-notch educational institutions like the University of the Philippines, Notre Dame Marbel University, and St. Alexius College.
Indeed, Camella Prima Koronadal takes care of you and your family by allowing you to live the best life in and beyond your real estate property. Make a smart move and check for available house and lot property now.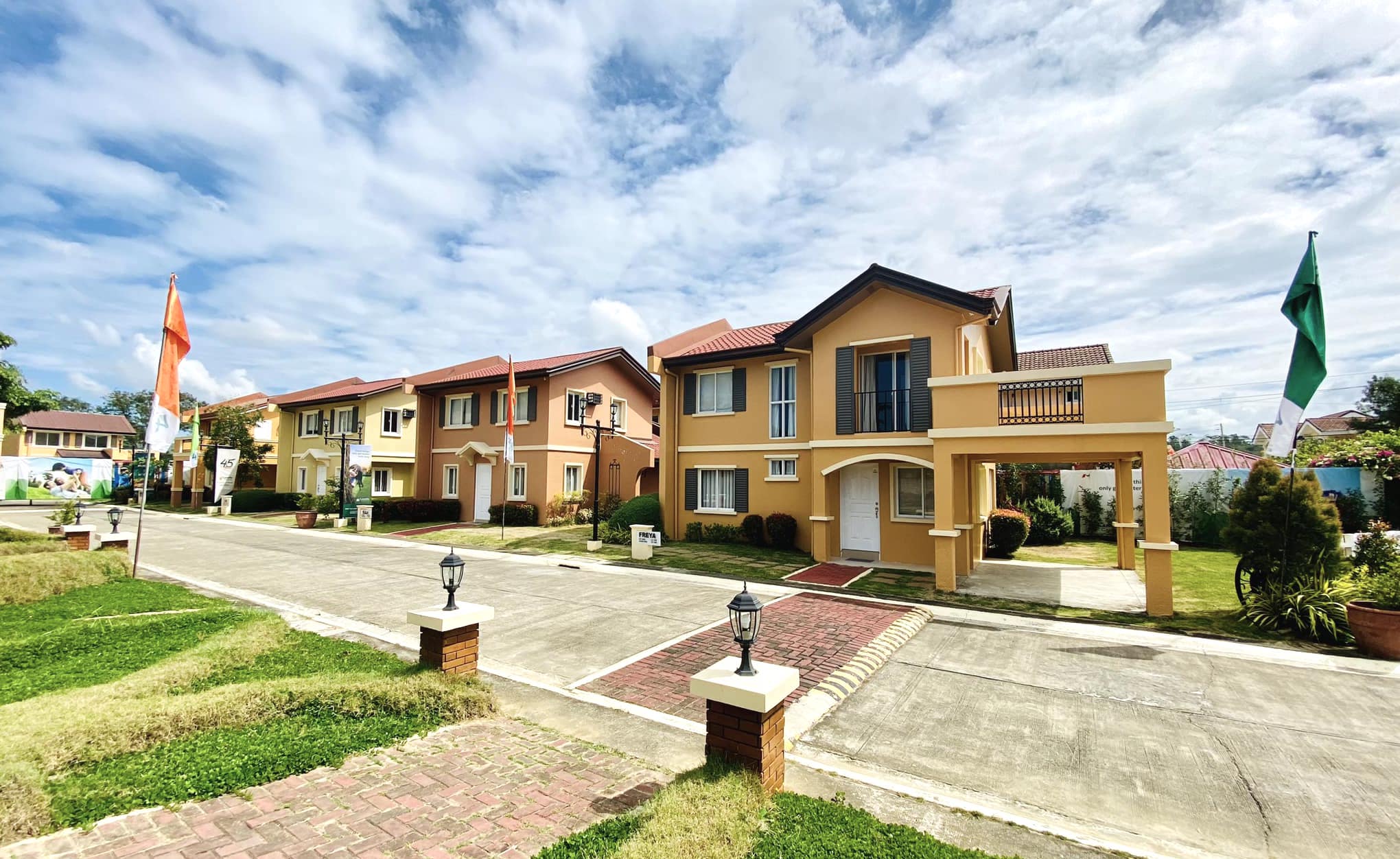 Check out our House and Lot for Sale Properties
Discover our house and lot for sale properties in the Philippines