We need 100 more cities by 2050, said Felino Palafox, Jr., an urban planner and architect. This is to avoid the mistakes of urban planning in the country's biggest cities, especially in Metro Manila.
True, Metro Manila has the Philippines' most developed cities and biggest central business district. But this is a double-edged sword because it has also become congested and less for business and living. Makati City has become congested, Bonifacio Global City is not commute-friendly, and other major cities in Metro Manila need a lot of improvements with traffic and overpopulation.
As the pandemic hit our country, it also highlighted more problems of highly populated cities. This includes the lack of open spaces and weak public transport system. It would take years before these cities can recalibrate and they may not be able to hold our country's growing population.
Is a highly-urbanized city a livable city?
The short answer is not necessarily. For a city to be classified as highly-urbanized, it has to have a minimum population of 200,000 and at least P50,000,000 in annual income. But it takes more than numbers for a city to become livable.
What makes a city livable?
The concept of a livable city has no single definition. But according to Community Research Connections, several known factors can promote livability. These are themes like social space, economic dynamism, and local governance.
As to what makes a city livable, the same study narrows it down to components like environmental protection, diverse economy, and proper land use. This is on top of access to services, housing options, and citizen participation in planning and delivery. In other words, a livable city is a place that not only attracts growth but manages it for the benefit of its citizens.
By these definitions, you might be wondering which cities in the Philippines can be considered livable? What are the best cities to live in the Philippines?
What are the most livable cities in the Philippines?
The most livable cities in the Philippines are usually determined based on sustainability efforts. These are things like the presence of parks, trees, and environmental efforts. Livable cities must also be safe, have accessible transportation and traffic management, accessible schools, basic infrastructure, and master-planned communities.
If you are searching where to live in the Philippines, below are the most livable cities in the country beyond Metro Manila:
Baguio City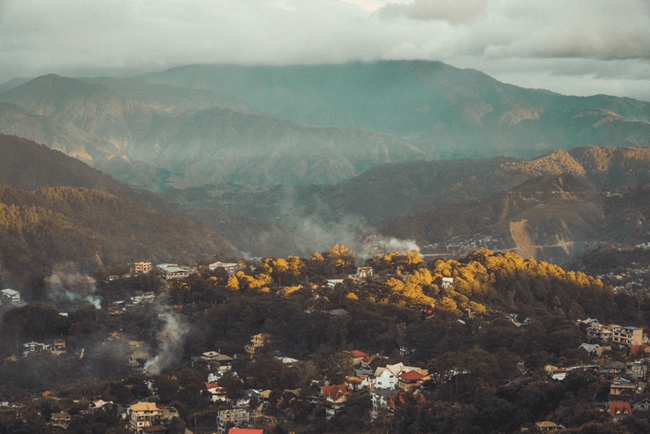 If you want something other than the tropical Philippine weather throughout the year, Baguio City up north is the ideal place for you. Known as the summer capital of the country, Baguio City is rich in natural attractions, culture, and history that makes it a favorite destination among local and foreign tourists.
But more than a summer capital, Baguio City is also an a booming economy for emerging businesses. Complementing its diverse culture, Baguio is also a center of education and trade. With its local government's push on expanding public infrastructure and utilities, Baguio is expected to bring more businesses, employment, and residents.
General Trias, Cavite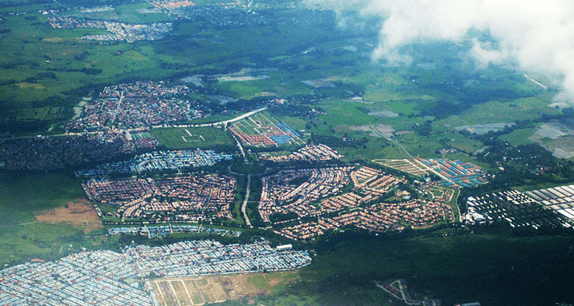 General Trias is Cavite's first-class component city that offers many promises for families looking for home beyond the busy metro. As a growing industrial city, General Trias is also increasing its housing, transportation, and commercial capacity.
Families looking for their first home would certainly love the laid back environment and peacefulness of General Trias. Despite its growing modernization, General Trias keeps the charm of its culture and heritage that complements its fresh and hassle-free surroundings. This is what makes General Trias and the rest of Cavite a real estate hotspot.
Laidback and full of rural properties as this city may seem, General Trias offers the convenience fit for a buzzing city. This city has its own business park and easy access to the biggest shopping centers and well-known universities in Cavite.
If you want to go on a spontaneous vacation trip to Tagaytay City, its cool winds and theme parks are just under an hour away. If you want more city life options, Metro Manila is just an hour away via the South Luzon Expressway (SLEX).
Tip: For your home options in General Trias, check out Camella's house and lot for sale in Cavite.
Subic Bay, Zambales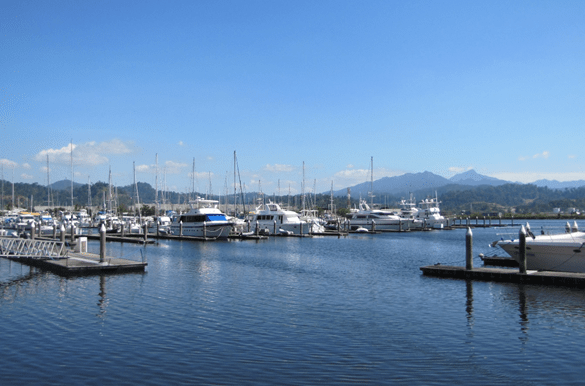 A former US Naval Base, Subic Bay Freeport Zone or simply Subic Bay is now a bustling tourist spot and one of the most sought-after residential place in the country. But what makes Subic one of the best places to live in the Philippines for both Filipino citizens and other expats?
Aside from the scenic beauty of its beach resorts, water attractions, and eco-tourism parks, Subic Bay also has duty-free shopping centers.
More than its duty free shops, Subic is also a popular destination because it offers dining options and fun activities that the metro does not offer.
In 1992, The Subic Bay Metropolitan Authority (SBMA) was created to ensure that the freeport zone becomes a self-sustaining center of tourism, industry, commerce, finance, and investment to attract multinational companies and generate employment.
Tip: If you are looking for a retirement home around Subic, check out Camella's house and lot for sale in Subic.
Bacolod City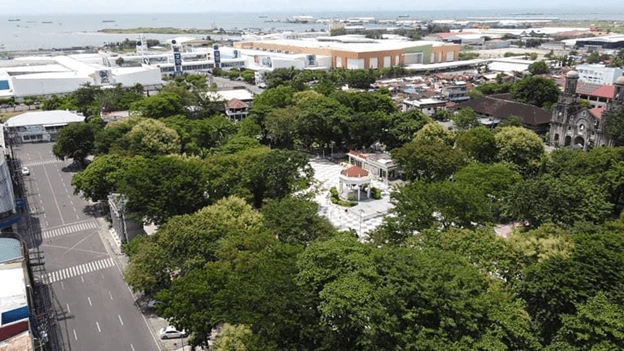 After winning the Philippine Model City award in 2019, Bacolod City has become an even more attractive place to live in. Bacolod City is the capital of Negro Occidental, a province most known for its hectares of sugar cane, sweet delicacies, and welcoming people.
But over the recent years, Bacolod City has diversified its economy and earned its spot as one of the fastest-growing economy in business process outsourcing (BPO) and information technology (IT).
Compared to other cities in the Visayas region and the Philippines, Bacolod City also has a low cost of living. It is also one of the safest cities in the Philippines with low crime rate, manageable traffic conditions, and low susceptibility to natural disasters.
Tip: For your home options in residential developments around this vibrant city, check out Camella's house and lot for sale in Bacolod.
Iloilo City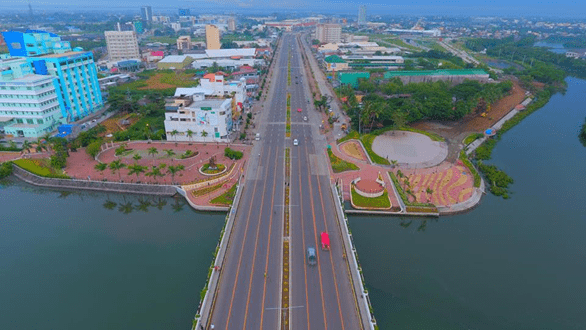 In recent years, Iloilo has been one of the hotspots of development in the Philippines. Its local policies have ushered in local and international investors. As a result, there are now more job opportunities in varying industries.
With the Iloilo International Airport having direct flights to Hong Kong and Singapore and multiple seaports, Iloilo is an ideal gateway city to Panay island.
Living in Iloilo is also less costly than most highly urbanized cities here in the Philippines. And suppose you want to live a healthier lifestyle. In that case, Iloilo City is perfect for its fresh air, ideal for walking and biking.
In fact, at the height of the pandemic, the streets of Iloilo City made noise because of its well-designated bike lines, traffic rules, and fresh surroundings that encouraged more people to take alternative rides to work.
Healthcare is also not a problem in Iloilo with its numerous private hospitals and healthcare centers around the city. The city and its surrounding towns offer a nurturing environment, good food, welcoming people, and growth opportunities for you and your family.
Tip: For properties in gated communities around Iloilo City, check out Camella's house and lot for sale in Iloilo.
Cebu City (Metro Cebu)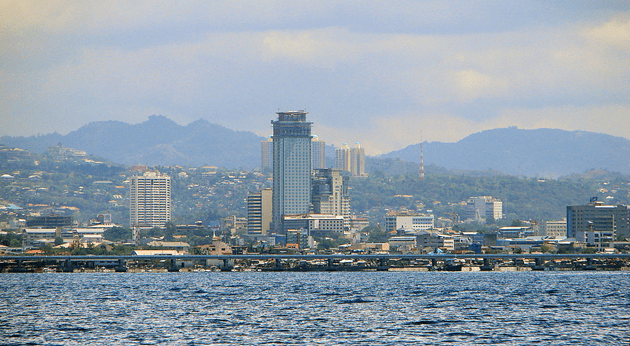 Dubbed as the Queen City of the South, Cebu City and its surrounding metropolitan cities certainly provide a feast of offerings for families looking for a new home. Aside from its city life offerings, Cebu is also famous for its natural attractions.
In a 2019 Condé Nast Traveler awards, Cebu island ranked as the second best island in Asia. This puts Cebu higher than Palawan and its natural wonders and second to Boracay and its pristine beaches. This makes Cebu one of the best places to live in the Philippines.
As the Visayas region's business hub, Cebu offers access to excellent urban services, luxury estates, fine dining restaurants, international schools, and high-end shopping malls. And just a short drive away from Metro Cebu, you can visit world-class beaches and enjoy a laid-back atmosphere.
Tip: If you want a home near Mactan International Airport, check out Camella's house and lot for sale in Cebu.
Davao City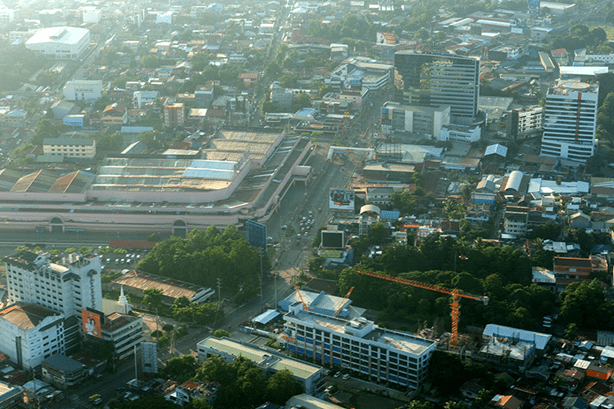 Serving as one of the most important economies in Mindanao, Davao City is a bustling urban center. But Davao is most famous for being one of the safest cities in the Philippines.
Davao City is a fast-growing economy that is easily accessible via land, sea, or air, making it the center of business in southern Philippines. Despite its progress, living in Davao is relatively less costly that other big cities in the country.
Like Cebu and Iloilo, Davao offers its residents the ideal balance or urban accessibility and the peaceful, laid-back lifestyle. Davao City also has less pollution, less traffic, and a number of well-preserved natural tourist destinations. If Mindanao is the Land of Promise, you can find all those promises fulfilled in Davao City.
Tip: For homes in gated communities near Davao International Airport, you may check out Camella's house and lot for sale in Davao.
It may be hard for you to imagine living somewhere other than your current home, especially if you are living in the city. But with the many improvements around the country, you may want to consider living away from the busy cities and discover a more quality lifestyle beyond the metro.