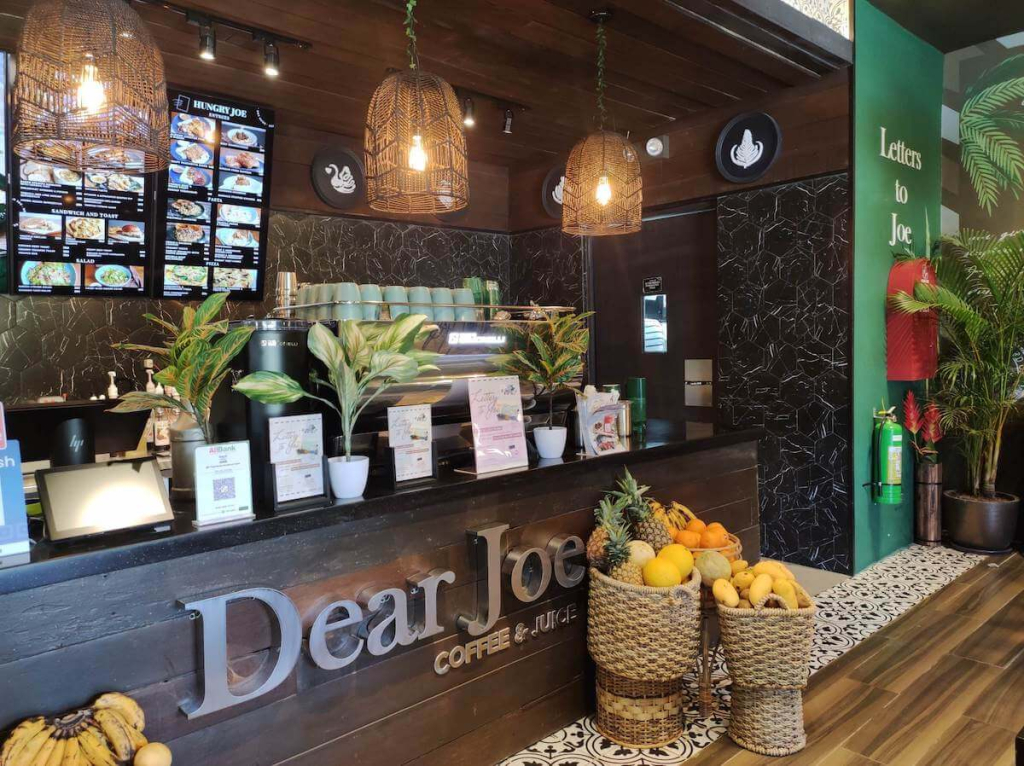 One of the places to go to is the cafés with aesthetic vibes. The ambiance of a café has a significant impact on our overall experience. We always see trending coffee shops on Facebook because of their appealing design and mouthwatering foods and beverages.
Writing letters may seem old-fashioned in these technologically advanced times. Still, there's a retro charm to taking the time to pen a heartfelt message by hand—one that e-mails, Facebook DMs, and tweets cannot match if you're looking for a great cup of coffee along the way.
What is Dear Joe Coffee and Juice?
Dear Joe is the country's first letter-writing cafe, another venture established by the creative and brilliant minds behind The Coffee Project. With an authentic retro American vibe, you'll undoubtedly find yourself writing a letter on their fun stationery while sipping on a warm cup of fine coffee.
The ambiance of Dear Joe creates a serene, nostalgic feeling. It is the ideal location for writers to break through their creative blocks and find inspiration or for people to use the cafe's stationery to write heartfelt notes to their loved ones or themselves. Additionally, you can write letters in this cafe and one of the letters placed in Dear Joe mailboxes around the country will be chosen to be read aloud on air at 103.5 Klite FM station every Tuesday and Thursday.
If you're living in Cavite, you should stop by these branches of Dear Joe in Cavite.
Evia Lifestyle Center
One of its best-known branches is at Evia Lifestyle Center in Las Pinas. If you appreciate plants or being near lush greeneries, you will enjoy visiting this café. They also have regular-level chairs or high stools by bar-top tables available for seating.
Pops of greenery are strategically placed between tables and in the cafe's corners to add a touch of nature to the charming cafe. After you've taken some photos, pick up some of Dear Joe's stationery so you can write your letters.
One of the nearest house and lot developments near Evia Lifestyle Center is Camella Cerritos in Bacoor, Cavite. Camella Cerritos is a Mediterranean-inspired house and lot development close to major expressways like the Daang Hari Road, making it accessible to Evia Lifestyle Center, Vista Mall SOMO, and the cities of Molino, Las Pinas, and Alabang.
Vista Mall SOMO
Dear Joe conveys a sleek and cozy vibe thanks to brick walls painted green, gray, and off-white. The occasional touches of greenery between chairs and tables, as well as framed prints and murals on the walls, bring the space to life. Keep your smartphone close by—you'll be taking many photos!
The cafe is located in Vista Mall Daang Hari, Molino, Cavite, and is open from 7 AM to 9 PM. You can bring a car, as convenient parking is available, and you can also stay long hours since they've got free Wi-Fi and outlets all over the cafe where you can charge your devices. Dear Joe Vista Mall SOMO also has a drive-thru, outdoor seating, and a private area for meetings with friends or coworkers.
Vista Mall Dasmarinas
If you're looking for a place to escape during your break time at school quickly, then this is the perfect spot. Dear Joe Vista Mall Dasma is located along the Aguinaldo Highway and is surrounded by nearby universities such as De La Salle University-Dasma, Emilio Aguinaldo College, the National College of Science and Technology, and too many others to mention.
A nice and cozy atmosphere provides the ideal spot for studying in this letter-writing café themed while spending time with colleagues and friends. After having coffee, you may go and window shop inside Vista Mall.
One of the nearest residential real estate developments to VistaMall Dasma is Camella Dasma at the Islands. This real estate development in Paliparan has world-class amenities that residents can use exclusively.
The Meridian
One of the hidden best cafés in Bacoor is Dear Joe in Meridian, located at Bacoor. Of course, Dear Joe does indeed have an elegant yet comfortable atmosphere. The earthy palette and warm lighting appeal to the eyes, allowing guests to spend lengthy periods in the café while enjoying the alfresco dining.
This alfresco and open-air café is also a perfect place to spend time with your lovely pets and stroll them around inside The Meridian, a mid-rise condominium by Vista Estates. The Meridian is a condo development that families aspire because of its amenities, accessibility to transport hubs, and malls.
Pinevale
We all know that it is now common to have a coffee shop in different places, most especially within the Tagaytay Area. Dear Joe in Silang, located at Buho, Silang Cavite, along the Aguinaldo Highway, is the newest café in the thriving town of Silang and will be the town's next favorite café.
Dear Joe gives you satisfaction when it comes to the food and drinks that they serve. You could also look into finding a new home in Camella Silang while sipping, enjoying your coffee cup, and feeling the cool breeze of Tagaytay City.
Camella Silang is a 20-hectare subdivision 15 minutes away from Tagaytay City. A home in Camella Silang gives you a beautifully crafted home inside a well-designed Italian-Mediterranean-inspired community that gives you access to local tourist destinations in Cavite.
Praverde
Dear Joe's branch is at Praverde by Vista Estates and was launched last December and has already been the talk of the town of coffee enthusiasts in the South. It is located along Governor's Drive, Dasmarinas Cavite.
This café can be your new favorite go-to place to unwind and connect with your family and friends. It is also a pet-friendly café since they have open-air and alfresco dining.
Dear Joe in, Praverde has a fantastic private corner where you can be productive while maintaining a safe distance from each other. You can even plan a quick meeting with coworkers or friends over coffee.
Drop by this new hangout spot and find delight in its refreshing drinks and delicious food offerings while browsing your favorite property options in Camella Praverde.
Camella Praverde is an 11.6-hectare development in Dasmarinas, Cavite. The scenic views, amenities, and security make Camella Praverde a prime location for real estate investments.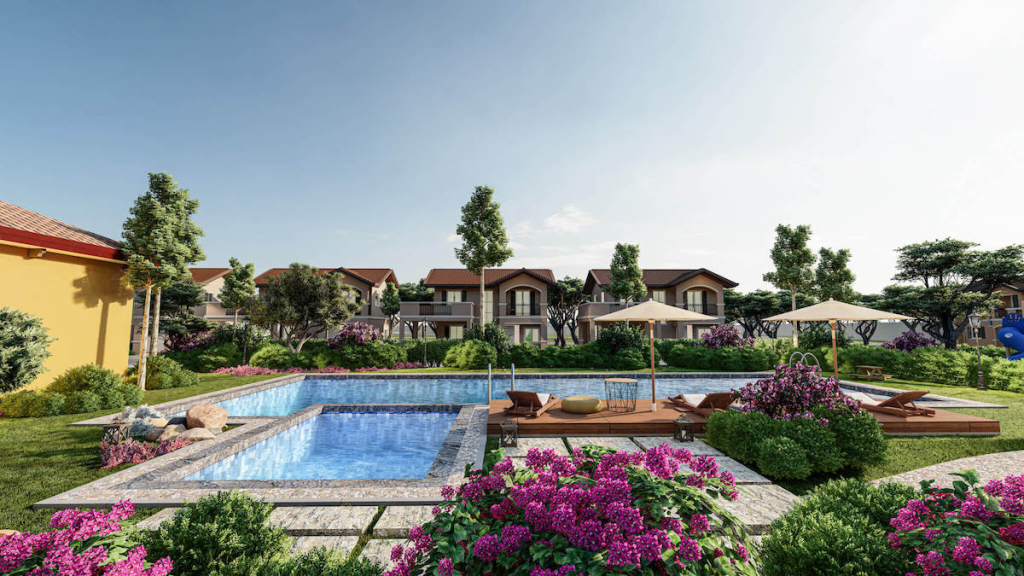 Recommended Dear Joe Cafe menu items:
Here are some of the bestselling great food that customers have in Dear Joe:
Mango Average Joe
Kimchi Lychee Salad
Banana Berry Blends
Truffle Grilled Cheese
Hot Americano
Smoked Salmon Omelette
Walnut Brownie Frappe
Ca Phe Sua Da
Camella Projects Near Cafes
For 45 years, Camella has aimed to provide house and lot for families in strategic locations where families can enjoy having a sip of coffee or tea at nearby cafes. We provide accessible homes by ensuring our projects are located along major roads or central business districts.