Just recently, Vista Land, the leading integrated property developer in the country, unveiled three new masterplanned developments during its grand launch held at the Palazzo Verde in Vista Alabang. These megacities: two in the province of Cavite and another in the emerging Caloocan City, celebrate the progressive transformation of communities within urban growth centers.
A Green Sanctuary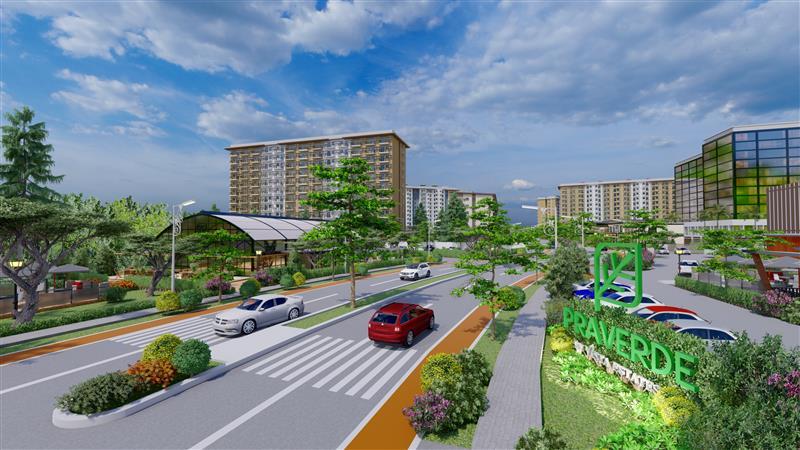 On a nearly 12-hectare estate, Praverde will rise bedecked with modern living spaces cushioned within green areas and lifestyle centers. A combination of the Spanish words "pra" and "verde"—meaning "into and green", Praverde provides investors with ease and access to everything essential, allowing them to live well-rounded and fulfilling lives, while making the most of the conveniences that come with modern living.
Parks, landscaped avenues, verdant plazas, trellised walkways, and exquisite gardens will make Praverde an oasis to calm world-weary souls and feed the spirits of its residents. The "green design' is a tribute to Mother Earth and all she has given us, and an attempt to remind us of the nature children that we, in essence, are.
Located along Governor's Drive, Dasmarinas, Cavite, Praverde offers the competitive advantage of its location, being at the crossroads six flourishing growth areas, including Metro Manila and Tagaytay City.
The city is touted as Cavite's thriving industrial and educational hub, and considered a key player in the province's economic surge. Also known as the "university capital of Cavite", Praverde provides access to educational institutions like the De La Salle University, Philippine Christian University, Emilio Aguinaldo College, and the soon-to-rise University of the Philippines campus in Vista City. It is a short distance to health care providers including Southeast Asia Medical Center, and South City Hospital and Medical Center.
Praverde is divided into the commercial and retail hub and the residential district — both centrally integrated and surrounded by lush green spaces.
Homes in the Heart of Dynamic Dasmarinas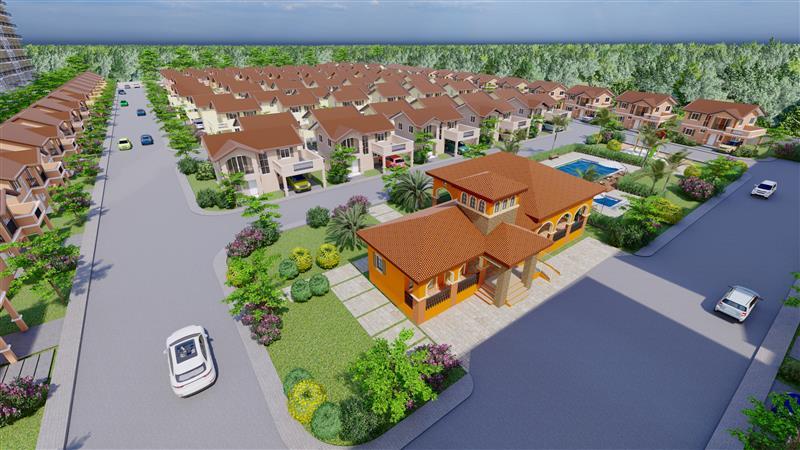 In the midst of this sanctuary is a series of beautifully-crafted house and lot properties by preferred housing brand, Camella. Bestseller homes Freya and Greta will fill the scenic scapes of Praverde.
The Greta home is Camella's most spacious house offering. It has a floor area of 146 sqm. on a 142 sqm. lot. This grand house features five bedrooms, living and dining areas, a kitchen, three toilets and baths, a balcony and porch, as well as a carport that can accommodate two vehicles.
Freya is a model home with a floor area of 142 sqm. and a lot area of 132 sqm., offering three bedrooms, one master's bedroom with bath, one extra room which can be converted to an office, living and dining areas, a kitchen, and two additional toilets and baths. Freya homeowners will enjoy the calming views of Praverde's flowerbeds and greens on their balcony or porch.
Upgraded amenities include a clubhouse to hold family affairs or intimate events, a swimming pool, a playground for kids and as well as open spaces to even promote a healthier lifestyle for active homeowners. It is a house and lot community ideally designed and master-planned for big yet closely-knitted families who wish to live a fulfilling life in Dasmarinas, Cavite.
Mediterranean-inspired, this community is the perfect place to hold dreamed futures, in spaces built solely for precious moments treasured for a lifetime.
Vertical Villages Built for Life and Leisure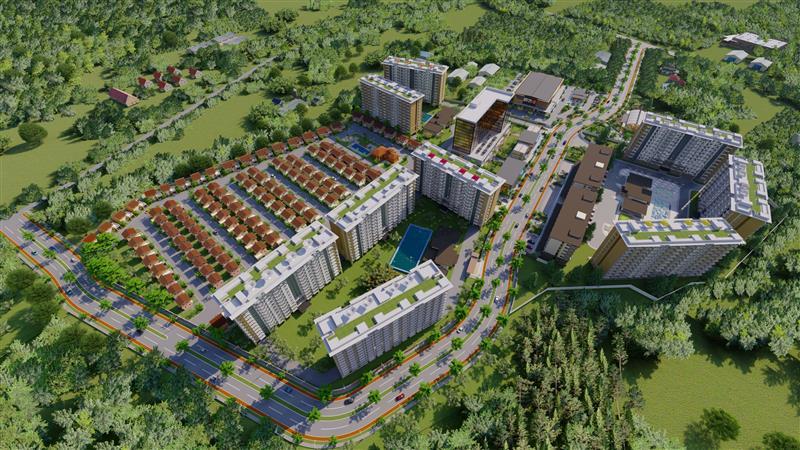 Within the same masterplanned community is Praverde Residences, a cluster of premium mid-rise vertical residences. Every detail has been carefully considered to assure the quality and stability of each tower. It is designed to specifically cater to the ever growing demands of the upwardly mobile.
This vertical residences shall complete Praverde's estate living experience in Dasmarinas, Cavite.
Everything you Need is a Step closer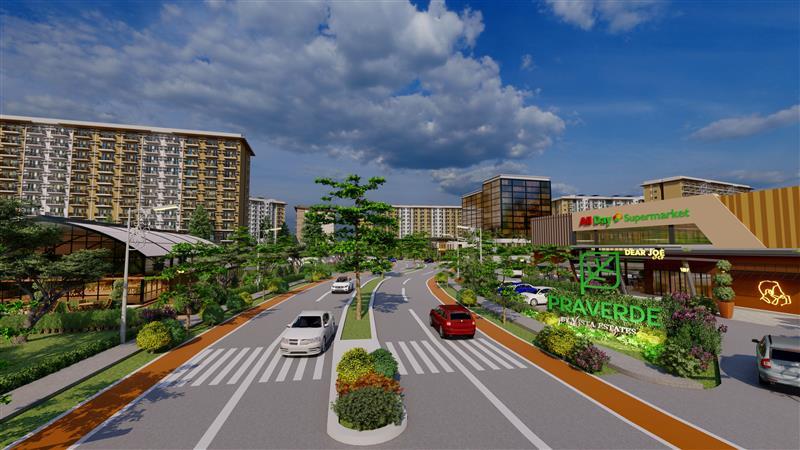 Close by will stand a commercial strip: Parvana, envisioned to gracefully wrap around open spaces, with fully landscaped gardens, lending an ambiance of refreshing tranquility––or even the bustle of activity, whatever the residents are in the mood for. Parvana, which literally means "butterfly", has drawn inspiration from the city's icon that symbolizes its transformation through the years. Here, retail concepts and a vast selection of hard-to-resist dining options will cater to the evolving demands of today's consumer.
With Parvana just a short stroll away from the residential nodes, catching up with friends, holding business meetings and hosting family dinners is never a hassle. Being in Praverde allows better family and community life as it creates opportunities that help nurture a successful, well-balanced life.
A Valuable Investment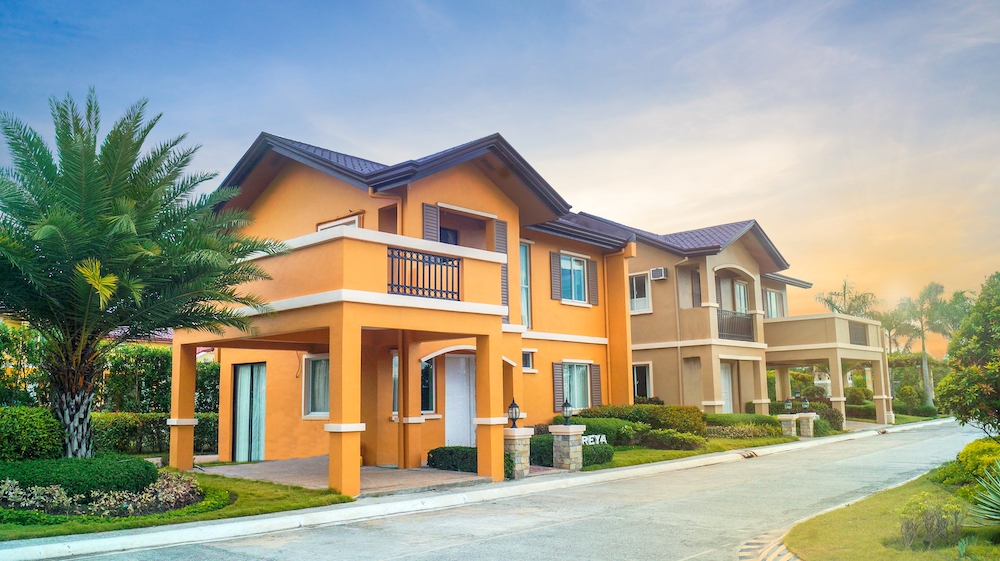 All too often one forgets that to make an investment in the future, one should also consider the many generations that future will see. In the vision that Praverde will be a harbinger for a greener way to build, Vista Land hopes to shake the real estate industry into thinking more pro-planet and pro-tomorrow. An easy 30 kilometers from Metro Manila, Praverde is designed to be a refreshing and sustainable commuter community for the CBD, as well as the other cities in Cavite.
Dasmarinas City's center is rife with commercial establishments––including a colorful and exciting number of shopping malls, food and beverage outlets, banks, convenience stores, and service-oriented centers. The city's fringes, on the other hand, is where most of the industrial estates thrive. Dasmariñas also boasts the greatest number of universities throughout the province. All these, plus a location that puts the city at the gateways of a number of Luzon's major roadways, makes Praverde possibly one of the best places to build one's dreams and plan for a more perfect tomorrow––for one's self, and one's family.
If you are eyeing to own the best home and to live in a holistic community in Dasmarinas, click the button below and get to know Praverde's house and lot for sale in Dasmarinas, Cavite.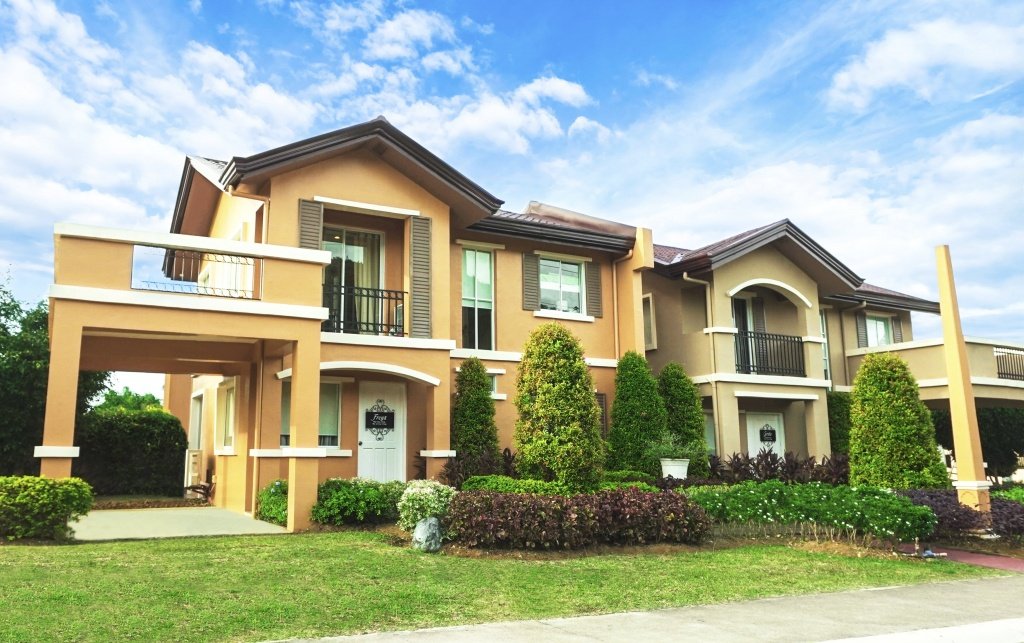 Find your Dream Home in Praverde
Discover our house and lot for sale in Dasmarinas, Cavite