With the ongoing threat of Coronavirus disease (COVID-19) throughout the country, the Philippine government intends to expand its COVID-19 vaccine rollout. The plan is to include children, teenagers, and young adults aged 12 to 17, who are more vulnerable to the hyper-contagious Delta variant.
The new variants has been causing long periods of unrest among parents, especially now that there is a continuous rise of positive cases among children. Another reason for the planned vaccination of the younger population is the government's proposal to reopen limited face-to-face classes in 120 pilot schools. This is, of course, while still observing universal indoor masking.
Although kids do not frequently experience severe illness from COVID-19, it is still best to have them vaccinated to avoid potential complications.
Are there available vaccines for kids in the Philippines?
According to the National Inter-Agency Task Force (NIATF) against Covid-19 Chief Implementer and vaccine czar Sec. Carlito Galvez Jr., the vaccination for children ages 12 to 17 will initially be available in six hospitals in Metro Manila. The following hospitals will receive vaccine doses for kids starting on October 15 that will prioritize those with comorbidities:
Philippine Children's Medical Center
National Children's Hospital
Philippine Heart Center
Pasig City Children's Hospital
Fe Del Mundo Medical Center
Philippine General Hospital
This news is a relief to many parents who worry about their children getting the virus. But there are also those who are still hesitant to let their children get vaccinated because of several reasons. Some adults are still hesitant to get the vaccines for themselves, much less for their children.
But these vaccines have undergone vaccine trials before it was released to adults and approved for younger children. In the United States, the Center for Disease Control and Prevention (CDC) has already approved the inoculation of the Pfizer vaccine for kids ages 12 and up. Now, they are seeking approval for the vaccines doses for kids between 5 to 11 years old.
Getting vaccinated is not only protecting ourselves from severe illness due to COVID-19 but also keeping those around us safe. This includes children who are at the same risk as everyone else. That is why it is important to prepare for your kid's doctor's appointment and know what to do to assist your child before, during, and after vaccination.
Here are top tips from Unicef on what to do before, during, and after getting vaccinated against COVID-19.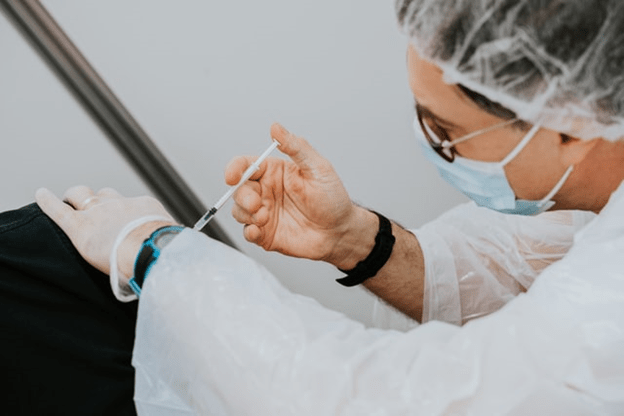 Before vaccination
Read about the vaccines your child is getting. Understand how COVID-19 vaccines function and how vaccinations are being rolled out in your area. Learn about the benefits and risks, as well as the side effects of the vaccine that your kid will be getting. Check your source of information to see if they are credible and accurate in relaying details about vaccines, such as the World Health Organization (WHO) or the Department of Health (DOH).
Do not rely solely on social media posts and videos made by people or page accounts who are not health experts nor practicing in the medical field. If time permits, visit your child's doctor for a regular health check-up to confirm if your kid is safe to get a vaccine to avoid a severe allergic reaction towards a certain vaccine brand. And since these kids are still minors, they will need their parent or guardian consent.
As of this writing, the Food and Drug Administration (FDA) had granted the Pfizer-BioNTech vaccine an emergency use authorization (EUA) for children aged 12 and up, while Moderna had received an EUA in September. Meanwhile, the Sinovac brand has not been granted a EUA due to its lack of clinical evidence for children. The same goes for the AstraZeneca brand.
Priority will be given to kids aged 12 to 17 who have underlying medical problems. They will be classified as individuals with comorbidities under the government's A3 category. The following is a list of comorbidities identified with the help of the Pediatric Infectious Disease Society:
Medical complexity
Genetic conditions
Neurologic conditions
Metabolic/ endocrine
Cardiovascular disease
Obesity
HIV infection
Tuberculosis
Chronic respiratory disease
Renal disorders
Hepatobiliary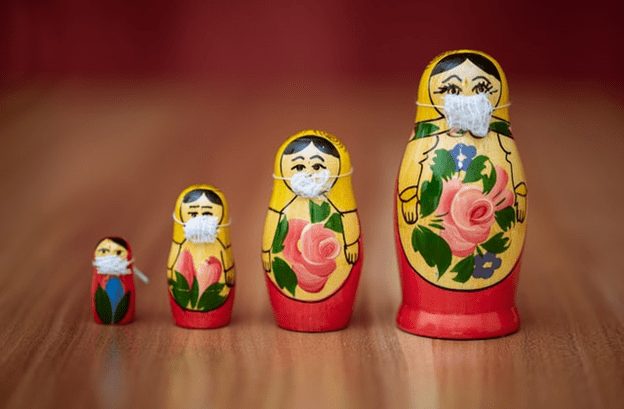 At the vaccination center
Parents or guardians are as vulnerable as their children, so it is important to always keep the face masks on and observe social distancing with other people at all times. Remind the children to not touch their masks or other surfaces and bring a hand sanitizer or alcohol to disinfect their belongings which they can possibly touch from time to time.
Never scold or humiliate them for fearing needles and being nervous about their first dose. Instead, provide emotional support to your child, especially when they are showing signs of stress or anxiety from getting a jab. Make them understand the importance of being vaccinated and why it is safe. Tell them that it won't take longer than a few seconds and will only be just a small prick that could save their lives.
Suggested Read: The Five Gift Rule in Buying Christmas Gifts for Kids
After vaccination
Minor side effects should be expected as it is normal that this happens to the majority of people who have just gotten vaccinated. These adverse events are known by the researches and they indicate that your immune system is building protection. Let your kids have enough sleep and rest after the vaccination, as they may be vulnerable at those times.
The following are some of the most common side effects which can be treated at home and will usually go away within a few days:
Pain, redness, swelling, and a sore arm where the vaccination was administered
Chills or mild fever
Tiredness
Headaches
Joint pain or muscle aches
Nonetheless, if you find out that your child is allergic to some ingredients in a Pfizer-BioNTech or Moderna vaccine, he or she should not get either of these mRNA COVID-19 vaccines. A severe allergic response may result in a racing heartbeat, trouble in breathing, throat swelling, or a rash or hives all over the body. It is better to consult your child's doctor first and wait for advice if your kid should get a different kind of Covid-19 vaccine.
Having one or more family members sick is physically, emotionally, and mentally draining. The thought of being isolated from your loved ones and not being able to feel fully well can affect an individual's total well-being and mental state.
That is why it is very important that while there is an opportunity where we can prevent it, we make sure to greatly maximize these chances before it's too late. When we build protection that starts at home and everyone in the family is fully vaccinated, it will be a total game-changer. Lower risk of spreading the virus means a lower risk of infecting your loved ones. Here's to hoping for a better and healthier environment for the citizens of our country.
For fully-vaccinated people, health agencies still advise to remain at home as much as possible. Stay home and stay safe with your family in Camella. Know more about our healthy home offerings by checking out our catalog of house and lot for sale or our locations nationwide.
Suggested Read: What We Can Do While Waiting for the COVID-19 Vaccine