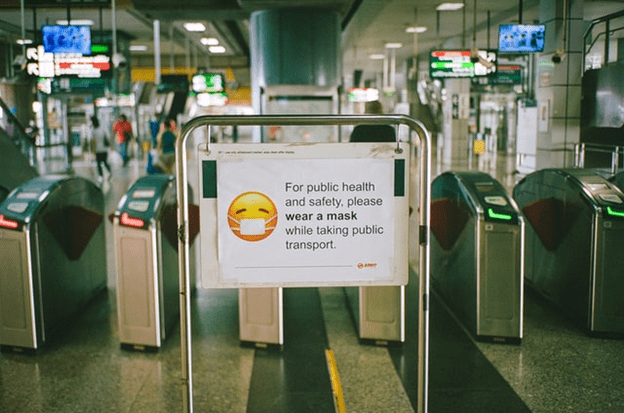 For over a year now battling against the Coronavirus disease (Covid-19) has been a part of our lives. At this point, we either have personally tested for the virus or have been quarantined as a close contact. The bottom line is that Covid-19 is becoming less avoidable.
Some who have unfortunately contracted the virus may experience mild symptoms. Others may be hospitalized, put in an intensive care unit. It is a burden they have to carry for months, even after testing negative.
FAQs on Long Covid
Previously overlooked, these cases where people experience long-term Covid symptoms are becoming more significant, earning their title as "Covid long haulers." These long haulers test negative for the virus, but they continue to experience a range of new or ongoing symptoms associated with Covid-19 or the post-Covid syndrome. Below, we have gathered answers to some of the frequently asked questions regarding long Covid:
What are the common long-term symptoms of Covid-19?
According to the United States' Center for Disease Control and Prevention (CDC), the common long hauler symptoms are the combination of some of the following:
Shortness of breath or difficulty breathing
Fatigue or tiredness
Worsening of symptoms after mental or physical activities
Brain fog or difficulty thinking or concentrating
Cough
Chest or stomach pain
Headaches
Pounding heart and fast heart rate or heart palpitations
Muscle or joint pain
Diarrhea
Pins-and-needles feeling
Fever
Sleep problems
Rash
Dizziness on standing (lightheadedness)
Rash
Change in smell or taste
Changes in mood
Changes in menstrual cycles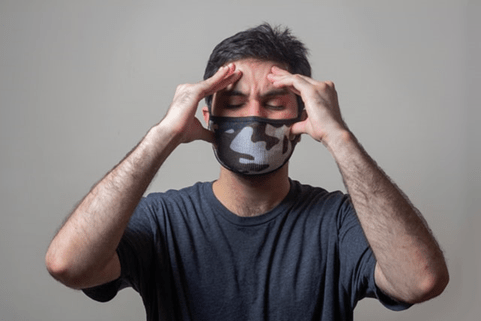 What makes long hauler symptoms different from the common effects of Covid-19?
With the post-Covid conditions, patients may experience symptoms days or about two weeks after the infection. But unlike most post-Covid cases, long haulers may experience extended symptoms for four or more weeks after getting infected.
These long-term effects may also show up in people who did not initially have symptoms. This means otherwise healthy people may still experience long-term problems, which are only common to the vast majority of people who have experienced severe illness from the virus.
In an article from HealthLine, it was thought that long-term effects of the disease can be experienced by 5% of non-hospitalized Covid-19 patients. It is even higher for hospitalized Covid-19 patients at 80%.
Who is more at risk for long Covid?
According to CDC, the risk factors for long haulers are the following:
People over 40 years old
Females
Black people
People with underlying medical conditions or health problems
Individuals experiencing more than five Covid-19 symptoms on the first week
What are the possible causes of long Covid?
Though long-term effects are prevalent in these groups, researchers are still trying to figure out the exact cause for these extended conditions. However, researchers cite the following as the possible causes:
Reduced immune system response
Reinfection or relapse of the virus
Immune system inflammation or reaction
Deconditioning due to bed rest or inactivity
Post-traumatic stress disorder
Am I infectious while I have long Covid?
It depends on the cause of your prolonged symptoms. If you have recurring symptoms but have tested negative for Covid, then you are not likely to spread the virus. If you have other symptoms like fever, chills, or runny nose, it is best to get an RT-PCR. If you test positive, you are likely suffering from reinfection and can possibly spread the virus.
Can I still get long Covid even if I'm fully vaccinated?
Studies are still being conducted to say for sure, but there are fully vaccinated people who still experienced long Covid. What scientists are now figuring out is how different the symptoms are from those who are unvaccinated.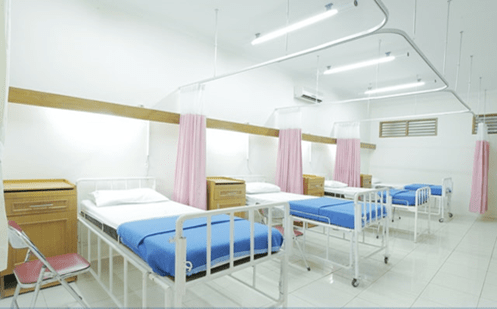 Are there available treatments for long Covid?
Currently, no evidence-based treatment for long Covid exists. However, countries like Germany and England have been opening clinics for patients of long Covid. It is a good step that can be used as a model by other countries, but it is a limited procedure.
Long Covid may involve complex symptoms that require experts from different disciplines. Other efforts in addressing the long Covid problem involve trials of a number of drugs that may help prevent the development of the syndrome.
How long before I can recover from long Covid?
While studies are still underway and we await results, there is no definite timeline for a patient's recovery from long Covid. Currently, available research data reveals that people may still experience symptoms from 60 to 90 days after the initial infection, though some can be even longer than this.
How can I protect myself from long Covid?
The best way to protect yourself from long Covid at present is to prevent Covid altogether. The first step is getting vaccinated once they are available in your area. It is also important to follow the basic health requirements like wearing masks, social distancing, and declaring your health status when entering establishments.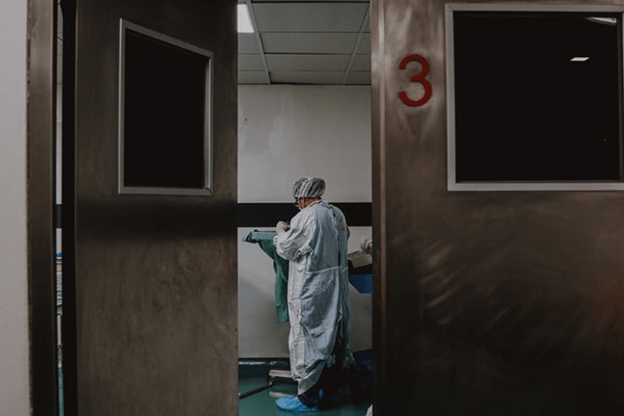 The Lastest on the Covid-19 Situation in the Philippines
24.6 million fully vaccinated Filipinos as of October 12, 2o21
Experts increased herd immunity target to 80% to 90%
Implementation of new quarantine classifications
Here in the Philippines, there have been 2.67 million recorded cases of people who tested positive for Covid-19 as of the date of this writing. As of the same date, a total of 24.6 million Filipinos have been fully vaccinated against the virus, which accounts for 22.4% of its total population.
Though we are nearly a quarter through with the vaccine rollout, this is far from the target herd immunity, at 70% by the end of 2021. Just recently, experts have raised the target herd immunity to 80% to 90%. This is in light of the spread of the new variants and their increased transmissibility and infection rate. With less than three months left in the calendar, government officials remain optimistic about reaching this number.
Just this September, the National Inter-Agency Task Force (NIATF) has released new quarantine classification guidelines for the National Capital Region (NCR). This latest revamp aims to control the spread of Covid through a more granular approach.
While the pandemic continues to challenge our everyday lives, the best thing we could do to keep our families and communities safe is to get vaccinated, observe health protocols, and stay home as much as possible.
Find the home that takes care of you and your family in Camella. For your healthy home options, you may check out our house and lot for sale options. For our property for sale locations nationwide, you may visit our property page.