Being a college student is such a challenge. Surviving this phase is like passing adulthood and getting a valid pass to get into the real world. It is best to be equipped with the necessary knowledge needed for our everyday life, therefore, it is of utmost importance that we get the excellent quality education we deserve. As Filipinos, it is in our culture to prioritize learning and education. Every kid, regardless of their social and financial status, is striving to have the ticket to success — an education that will help them in the future. Caviteños will not approve to be the least on the list as they are also surrounded by big and prestigious universities.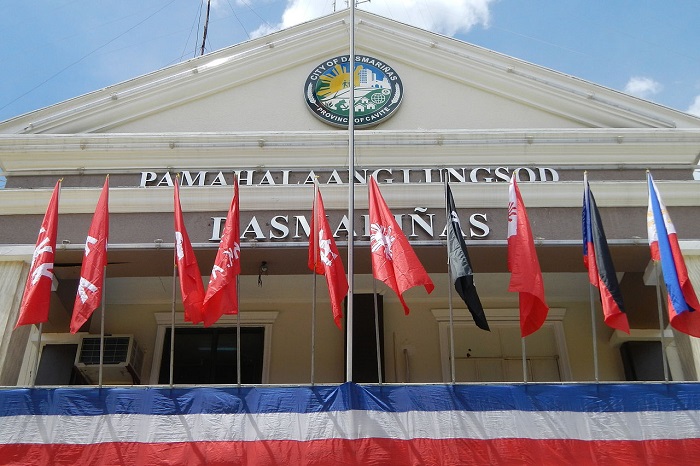 Dasmariñas, a municipality in Cavite and 30kms south of Manila is dubbed 'The University City of Cavite'. It houses numerous private and public universities in Cavite. Living in this municipality is such an advantage, especially if you are a striving independent college student or a Filipino family with kids. Also, owning a house and lot in Dasmariñas is beneficial to its residents because it is one of the most competitive cities in the country. It is not only surrounded by universities, but also nearby primary establishments.
Since there are a lot of private and public institutions in Dasmariñas, here are the listed top ten best universities you can find or enroll to:
De La Salle University — Dasmariñas
The prestigious De La Salle University also have a campus in Dasmariñas, Cavite. It is the first-ever Filipino catholic university in the historic province of Cavite with splendor designs meant to mimic the Spanish era. It is a spacious private institution that boasts top-notch education equipped with world-class facilities. It has a serene atmosphere that comforts Lasallian during exam week. They have a school motto of fides servitium committere, a Latin phrase that translates to faith committed to service. Inside the complex, there are plenty of laboratories, a bookstore, a chapel, and a museum. The Aklatang Emilio Aguinaldo is also located here. Nonetheless, this reputable school has an estimated tuition fee of 46,000 up to 67,000 per academic sem.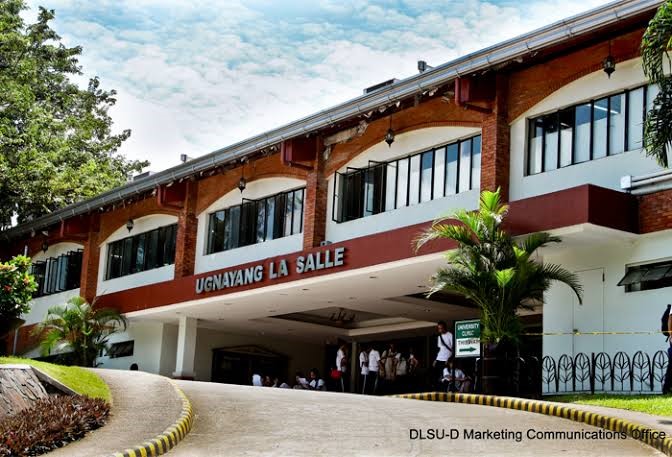 De La Salle Medical And Health Sciences Institute
Just 3 kilometers away from De La Salle University Dasmariñas, there comes a premier medicine and health allied institute. The De La Salle Medical and Health Sciences Institute is a 15-hectare land with 6 academic buildings. It was founded in 1979 and is composed of three divisions. It has an academic building, a teaching hospital (the De La Salle University Medical Center), and a research facility named Angelo King Medical Research Center. It is a well-respected school that produces health professionals that can compete to international standards. They focused on allied health programs like biochemistry, biotechnology, medical technology, radiologic technology, physical therapy, speech and language pathology, and nursing. Tuition fee ranges from 110,000 to 130,000 per sem.
Philippine Christian University Dasmariñas
Does your family own a house and lot in Dasmariñas and you are now looking for colleges and universities that will be near your home? Philippine Christian University Dasmariñas may be one of those private schools you can explore. It is a learning community enriched with Catholic values, so there's no doubt that aside from acquiring prerequisite knowledge, you will also learn moral values that will be handy to live a virtuous life. It is founded in 1947 and has an estimated tuition fee of 50,000 up to 56,000 per year. It also offers varied undergraduate and graduate programs and you can choose from extensive courses in arts, business, engineering and technology, teacher education, and allied health programs.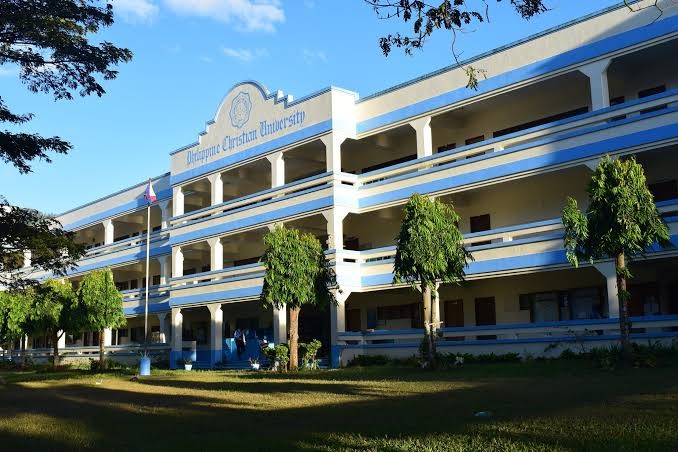 The Technological University Of The Philippines — Cavite
A state university in Dasmariñas, Cavite offers free tertiary education for all Caviteños. It has been included under the universal access to quality tertiary education act in 2017 principally sponsored by Sen. Bam Aquino. Founded in 1979, the Technological University of the Philippines (TUP) Dasma is one of the three prototype technician institutes in the Philippines and is a well-recognized institution in the field of technology education. Since it is a premier public institution, taking the college admission tests is required. Nonetheless, when you successfully entered the state university, you will be offered programs in engineering and technology. Some of the colleges you can find here are science and engineering, industrial education, industrial technology, architecture and fine arts, and liberal arts. It is only 9.3 km away from Camella Dasma at the Island and can be accessed via Molino — Paliparan Road.
National College Of Science And Technology
Have you ever wondered how does it feels like to study in a college with a practiced motto of 'for God, for the country, for people, for diversity'? In a private tertiary school of the National College of Science and Technology, you will be amazed by how these practiced beliefs led them to be one of the leading educational institutions in Dasmariñas, Cavite. It is strategically located in along Emilio Aguinaldo Highway and consists of two buildings, 57 classrooms, and 15 laboratories. This building was constructed in 1998 and since then, it caters to the globally competitive computer education that every Caviteños needed.
Emilio Aguinaldo College Cavite Campus
Emilio Aguinaldo College Cavite Campus is a private and non-sectarian educational institute. It has a philosophy of 'beyond the borders of education' and was recognized as the Top 4 college among all the colleges in the Philippines with the most accredited programs awarded by the Philippine Association of Colleges and Universities PACUCOA. There is no need for too much worrying because this school offers top-quality education for senior high school students and various college degree programs. Emilio Aguinaldo College Cavite offers different programs such as arts and sciences, business administration, criminology, medicine, teacher education, engineering, computer science, tourism and international hospitality, medical technology, optometry, nursing, midwifery, physical therapy, pharmacy, and radiologic technology. As mentioned, it has an abundant amount of programs and courses offered. Furthermore, they recently inaugurated their new institute of Law and Justice building last July 27, 2018. They are now offering and introducing law programs.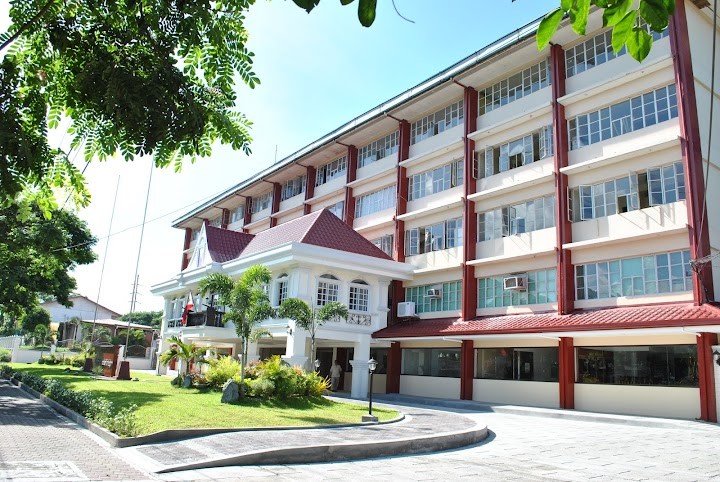 St. Jude College Dasmariñas
A private non-sectarian college in Dasmariñas Cavite known as St. Judge College Dasmariñas was established on October 23, 1999. It is constructed in honor of St. Jude Thaddeus, a patron saint that is considered a symbol of choosing faith when all seems lost. The campus of St. Jude College in Dasmariñas offers allied health programs such as Radiology Technology and Nursing. Programs under the college of arts are available, too! However, they are most recognized for their abilities to produce world-class health professionals. Their patron saint, St. Jude, is a testament and an inspiration for those students who aspire to be better individuals and choose to stand firm and unshaken in an ever uncertain and challenging world.
National University Dasmariñas
Who does not want a university near shopping malls? Of course, most of the students do! The National University Dasmariñas Campus is ideal for students as it is a few minutes away from SM Dasmariñas. It has the former name of Colegio Filipino was founded by Don Mariano Fortunato Jhocson on August 1, 1900. This old yet prestigious school is also a founding member of the University Athletic Association of the Philippines or UAAP. You might have heard of this famous university in every UAAP league. However, the National University Dasmariñas is just the fifth campus built in partnership with the National University chairman and the SM group. They are also offering academic scholarships and other discounts. They have blue scholars, white scholars, a nationallian scholarship program (NSP), and a Mariano Jhocson science scholarship program. Having the wit or athletic talent will save you from tuition fees when you study at the National University Dasmariñas. They are open for senior high, undergraduate, and graduate programs, and even to international students who want to experience how does it feels like being a Filipino student. The undergraduate programs they offered are accountancy, business management, tourism management, psychology, technology, and engineering. Fun fact, when you purchase a house and lot for sale in Camella Dasma at the Island, you are more likely to feel travel time convenience as it is only 12 minutes away via Governor's Road route.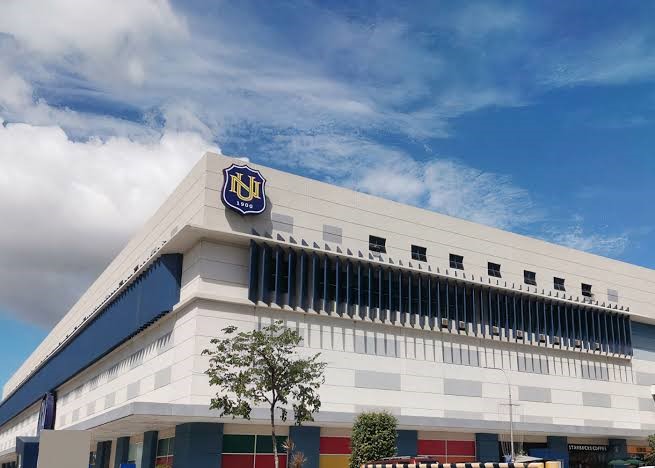 Philippine Nautical and Technological College
Philippine Nautical and Technological College in Dasmariñas Cavite is a hot choice for aspiring marine seafarers. It is a private tertiary education that offers maritime education and training and has been affiliated with Kauri Academy in New Zealand. It has 4 campuses located both in Metro Manila and Cavite. This educational institution has an academic building, excellent laboratories intended for science courses such as computer, chemistry, and physics, RADAR/ARPA and GMDSS simulators, an engine room, a machine shop, and dormitories for its students. The specific program or courses they offered are BS Marine Transportation, BS Marine Engineering, BS Custom Administration, BS Accountancy, BS Accounting Technology, and BS Business Administration with specialization in Marketing and Operations Management.
Brookfield College
Brookfield College is a private educational institution founded in the year 2004. It is located in South Fields Subdivision, Aberdeen, Salitran, Dasmariñas, Cavite. The programs offered in the college consist of BS Hotel and Restaurant Management, BS Tourism Management, BS Accounting Technology, BS Entrepreneurial Management, BS Real Estate Management, BS Technical Teacher Education, and BS Office Administration. This educational institution is well-known for the programs offered above and you can visit them if you want to venture into business or tourism aspects.
Upgrade Your Ideal Living In Praverde Premiere By Vista Land
 Who wouldn't love an upgrade to their ideal lifestyle? Of course, everybody does! In Praverde Premiere by Vista Land, you will be part of an exclusive community carefully designed to cater to everything you need. This 11 hectares of mixed-use community development is carefully made to provide ease and accessibility to its residents. Therefore, when you invest and reside in Praverde Premiere, you are only a few minutes away from primary establishments such as commercial malls and shopping centers, hospitals, universities, places of worship, and natural tourist attractions.
Considering where and why you should live in the province of Cavite may be a little draining for you and your family, but there's no more to worry about when you invest in Praverde Premier. Aside from the fact that it consists of green spaces and lifestyle centers, it also features modern living spaces and townhouses that will level up your living experience. This township in the south is convenient, comfortable, and accessible.
You will no longer feel anxious about going to and from Metro Manila or Tagaytay because it is in the middle of two important places. So, what are you waiting for? Live and invest in Praverde Premier – a community that is intrinsically designed for upscale living. For more information, visit the official website of Praverde Premier by Vista Land or drop by its location in Governors's Drive-in Dasmarinas, Cavite. 
Be Surrounded By Lush Greens And Convenience In Camella Dasma At The Islands
Whether you are a parent with a kid or a college student who needs an affordable house and lot for sale in Cavite, there is no better option for you than to live in the comfortable community of Camella Dasma at the Island. This first-class house and lot community aim to provide a high quality of living for every Filipino at a very reasonable price. There is also a wide selection of house models based on Italian-Mediterranean architecture that will make you feel homey and familiar. Residing in the Camella Dasma at the Island will ultimately make savor the fruit of your labor. Since it is located in the booming city of the south and is accessible via two main routes.
It can be accessed either through Molino – Paliparan entrance or Governor's Drive entrance. Also, it is noteworthy that Camella Dasma is only 15 minutes away from Alabang, 30 minutes away from Makati, and 20 minutes away from the tourist attractions of Tagaytay City.
Come home now to the wonderful abode of Camella Dasma. All house models have either built-in or optional balconies that you can use when having your morning coffee or stargazing with family late in the night. It also has specifically designed interiors that come with high ceilings and a spacious living room. It also has complete amenities such as a clubhouse, scenic jogging trail paths, playgrounds, a fitness park, a swimming pool, and a basketball court.
Extrinsically, the community is ideal as it is surrounded by luscious greens and verdant spaces that give off that much-needed cool breeze. In addition, it is a flood-free environment safe from harsh natural disasters so you don't have to worry about the devastating effects of natural calamities.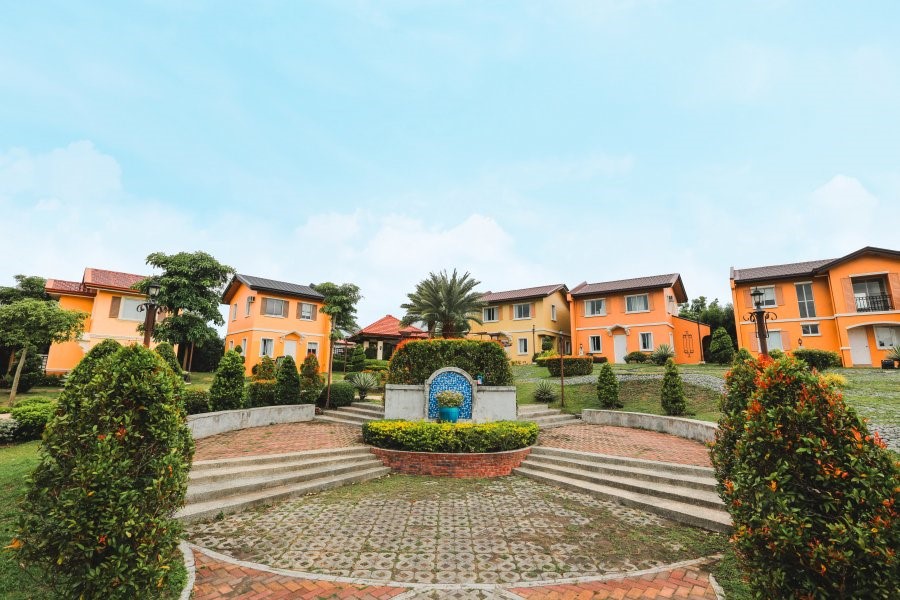 The following primary establishments and landmarks near Camella Dasma at the Island that can make you have the most convenient living experience are the following:
Nearby Shopping Malls and Leisure
The following primary establishments and landmarks near Camella Dasma at the Island that can make you have the most convenient living experience are the following:
Nearby Shopping Malls and Leisure
SM Dasmariñas
Robinsons Palapala
The District Dasmariñas
Puregold GMA
Waltermart Dasmariñas
Paliparan Wet Market
Vista Mall Dasmariñas
Nearby Churches and Places of Worship
Palapala Church
Immaculate Conception Parish Church
Church of God Dasmariñas
Our Lady of Fatima Parish Church Dasmariñas
Saint Mary Magdalene Church
Church of Nazarene
St. Paul Parish
Nearby Medical Centers and Hospitals
Dasmariñas City Medical Center
M. V Santiago Medical Primary Hospital
Medcor Dasmarinas Hospital and Medical Center
St. Paul Hospital Cavite
De La Salle University Medical Center
Mary Magdalene Medical, Surgical, and Lying-in Clinic