Even if you can't go away to paradise this summer, the pitaya, or dragon fruit, may add a bit of the exotic to your kitchen. The white or pink flesh of this spiny-skinned orb is easy to cut and peel, and it has a faint melons-like flavor. You're about to have your taste buds tickled pink!
Dragon fruit, a member of the cactus family, is high in calcium, which helps to strengthen bones, and fiber, which helps to keep hunger at bay. Furthermore, the tiny edible seeds therein are high in omega-6 and omega-3 fatty acids, which your body cannot manufacture on its own. In addition, one cup of dragon fruit provides 192 percent of your daily vitamin C, which supports your immune system.
To get your hands on this pink fruit, go to a specialty grocery store or a farmers' market. Or, for a pre-blended version that's even easier to use, check for pitaya smoothie packets in the freezer section. These eleven healthful dishes, which include everything from puddings and salsas to parfaits and pancakes, will make dragon fruit your new favorite fruit.
Try These 11 Dragon Fruit Recipes at Home
1. Pitaya Parfait
Finally, proof that spending the money on that food processor was worthwhile. Make a crumbled crust with dried mulberries, dates, and cinnamon for a guilt-free parfait. Then, in your favorite glass, put the crust and pitaya mixture, followed by an assortment of fruit. To make your own edible culinary art, mix & match berries. Invite your friends over for a drool-worthy bite of this dish, which makes two to four parfaits.
2. Pink Dragon Fruit Soda
Do you have a hankering for some carbonation? You can get your dose with this foolproof mix, which has none of the artificial additives commonly found in soda. Pitaya fruit is combined with lime juice, soda water, and a tinge of sweetness in this easy drink. Use stevia instead of simple syrup if you're watching your sugar intake.
3. Coconut, Pineapple, and Pitaya Pancakes
Start inviting people to brunch because you'll need an excuse to show off these picture-perfect short stacks. This recipe is healthier than white or refined flour flapjacks because it uses oat and coconut flour. Best of all, making the pink sauce doesn't need a lot of effort. Simply combine pitaya smoothie packets, pineapple juice, and stevia drops in a blender and blend until smooth.
4. Dragon Fruit Smoothie
Dragon fruit is set to become the new star of your smoothie game, mild enough to blend well with other fruits but with a distinct flavor all its own. Add bananas, coconut water, and pineapple to your pink fruit for this simple recipe that transports your taste senses to the tropics. The vibrant, dramatic color is also a visual treat.
Suggested Read: Must-Try Diet Friendly Home Recipes
5. Dragon Fruit Pudding
Store-bought pudding cups pale in comparison to these sophisticated treats. This version of the popular after-school treat is full of subtle tastes and has no preservatives. Combine pitaya fruit and rambutan, another exotic fruit, for a quick and easy recipe that only requires a few ingredients. Planning ahead is a good idea. You'll need at least four hours to chill this one.
6. Salsa de Pitaya Fruit
Are you preparing a Mexican meal? Use pitaya to spice up your salsa and think outside the box. Any meal will benefit from this flavorful combination of dragon fruit, onions, cilantro, and lime juice. Serve it with chips, sprinkle it over tacos, or pair it with your most recent grilled creation.
7. Chia Pudding with Dragon Fruit and Berry Bliss
If you make this dessert-like breakfast the night before, you'll have a more full morning meal than your regular bowl of cereal. Chia seeds absorb almond milk and form a satiating gel rich in omega-3 fatty acids, antioxidants, calcium, and fiber. Make the pudding in individual containers and top with berries and almonds for a filling breakfast you can throw in your backpack on your way out the door.
8. Dragon Fruit, Pomegranate & Macadamia Salad with Creamy Mint & Lime Dressing
You don't have to spend a lot of money on a speciality salad to get out of your lunch rut. In a nutrient-dense bowl overflowing with color, this unique recipe combines dragon fruit with your normal mix of greens. Avocado and macadamia nuts provide heart-healthy lipids, while pomegranate seeds provide antioxidants. Bonus: Because the savory dressing is made with avocado rather of dairy, it's suitable for lactose intolerant people.
Suggested Read: Top Places to Get Charcuterie Boards Delivered to Your Home
9. Breakfast Bowl with Pitaya
The best part about this hot pink blend is its adaptability, not its hue. Start your day off properly with it for breakfast, or add protein powder to make it the perfect post-workout snack. To make your bowl a nutritional powerhouse, start with a frozen pitaya smoothie pack and top it with the recipe's recommended bee pollen, berries, and chocolate nibs.
10. Tropical Dragon Fruit Pavlova
Consider this fluffy dragon fruit-infused meringue cake topped with pitaya-pink whipped cream and fresh fruit the next time you're stumped for a crowd-pleasing dessert to serve at your summer BBQ.
11. Dragon Fruit Ice Cream
Try preparing dragon fruit ice cream instead if you want something a little more low-key as a last course. For the perfect frosty treat, simply follow our instructions for making creamy and delicious no-churn ice cream.
Add a sprinkling of cinnamon to your pitaya fruit ice cream for a tropical touch, or add dragon fruit to your strawberry ice cream for a tropical variation.
How to Select and Prepare Dragon Fruit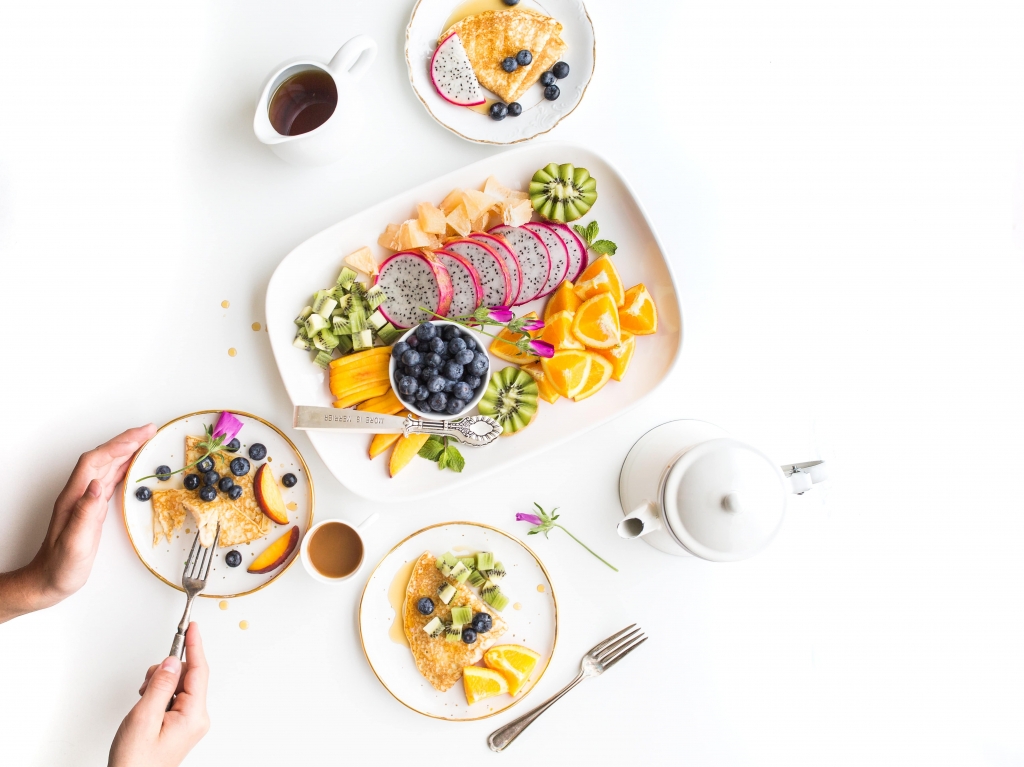 When you go grocery shopping for dragon fruit, you'll probably see brilliant pink fruit with white inside meat. Other variations you can come across include yellow-skinned dragon fruit with white meat and pink dragon fruit with fuchsia flesh.
You'll get a mellow fruit with a flavor that's halfway between watermelon, berries, and kiwi, no matter which variety you choose.
Look for fruit that has a smooth, vividly colored skin with a little give to it. Overripe dragon fruit will appear blotchy or dry, while underripe dragon fruit will feel rock hard (don't worry, it will soften in a few days).
It's simple to prepare your dragon fruit. Simply cut it in half and scoop out the flesh with a spoon or melon baller.
Suggested Read: Traditional Filipino Desserts to Try at Home