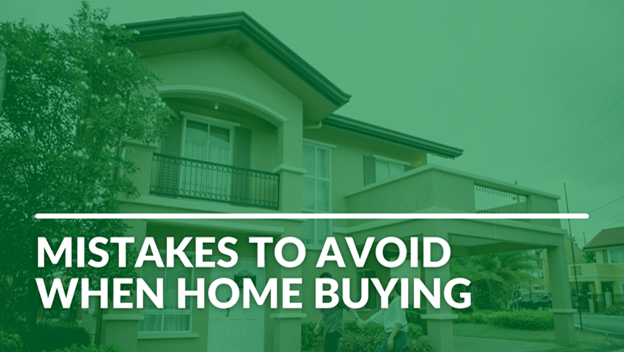 Home buying is an endeavor that can be both exhilarating and overwhelming at times, especially for first-time buyers. It is also more challenging without a real estate agent or any other real estate professional to guide you.
Though home buying can be a challenging job, understanding the process can make the experience a lot more pleasant. If you clearly grasp what is going on and what needs to be done in each step of the process, you will feel much more in control of the situation.
While it is important to know what you should do as you prepare to buy a home, it is also important to know what you should not do if you want the process to go successfully.
Here, we will look at the following some common first-time homebuyer missteps and how to prevent them as you get started on your own house search!
1.Choosing an Absurdly Expensive Home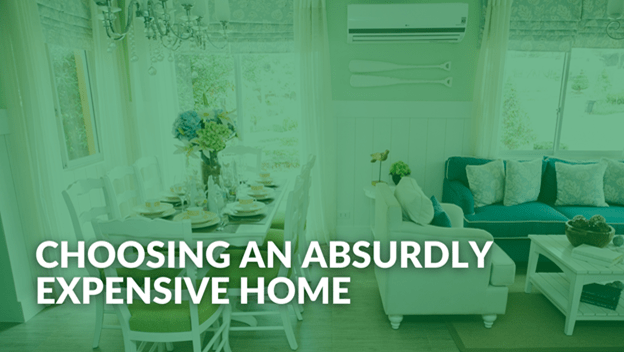 Many first-time homebuyers have a misunderstanding about how much they can afford to spend. This is understandable, given the numerous elements that go into establishing how much your home-buying budget should be. As a result, it's all too easy to fall in love with a home that is more expensive than you can afford that it could endanger your financial goals.
How to Avoid This Mistake:
Consult multiple mortgage lenders to determine how much monthly mortgage payments you can carry and stick to a budget you're happy with! Remember that you will be paying more than just the mortgage loan payment each month, so don't forget to include property taxes, homeowner association fees, private mortgage insurance or homeowners insurance, mortgage interest rates, and other expenses when calculating your monthly payment. You should also estimate your closing costs, so you know how much money you'll need upfront before you start making the monthly mortgage payment.
2.Not Getting Prequalified With A Mortgage Lender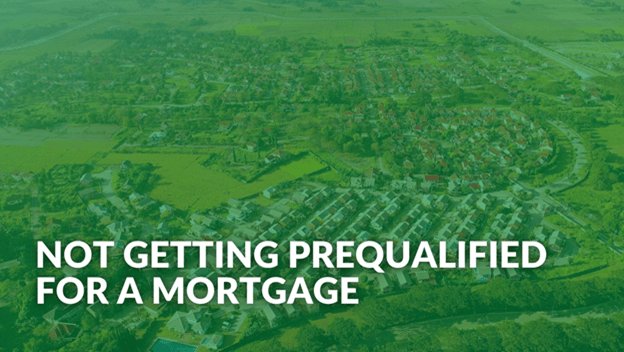 If you're thinking about home buying, being prequalified for a mortgage is a good idea. It can help speed up the process once you've found the perfect home, as well as communicate to sellers that you're serious about buying. Many first-time homeowners are either unaware of mortgage pre-qualification or choose to forego it entirely.
How to Avoid This Mistake:
Start the pre-qualification process with one or more mortgage lenders in your area if you've determined that purchasing a house is something you'd want to do, and you're ready to begin the process of finding the perfect property.
3.Depositing Unsourced Funds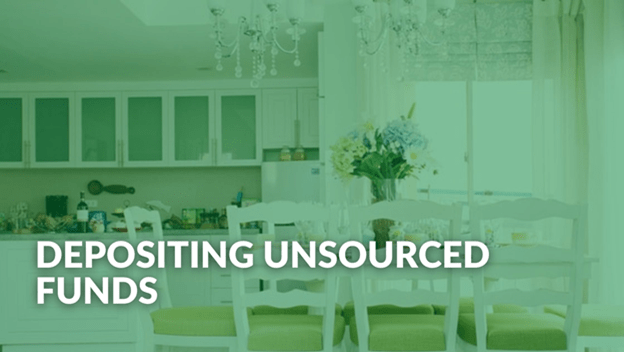 Many first-time home buyers try to save money big time in order to fulfill that larger down payment amount to purchase a property. This usually entails combining funds from various sources like your emergency fund or retirement savings into a single account. When you apply for a mortgage, banks prefer to see money in your account, but they don't like to see unsourced deposits.
How to Avoid This Mistake:
Make sure you can explain where the money originated from if you plan to make any large deposits or transfers around the time you apply for a mortgage. Banks don't like it when people tell them they have money sitting around the house and can pay cash. If you are planning to apply for a mortgage loan for your house and lot, it is best to sort out your personal finance habits first.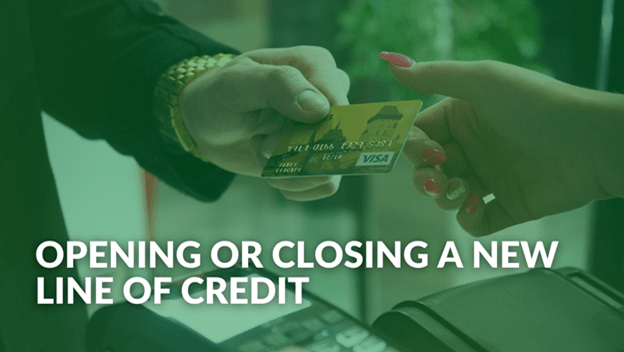 4.Opening a New Line of Credit
Credit cards, student loans, and car loans can all help you develop credit, which is crucial if you want to buy a home. While obtaining a new line of credit or taking out a loan can help you improve your credit in some situations, doing so during the home buying process can make things more complicated. Many first-time home buyers are unaware that if you open a new credit card or take out any type of loan (including personal loans) while applying for a mortgage, your debt-to-income ratio will have to be requalified. Banks may have to examine your financials, which may slow down the house purchase process. It could also make you ineligible for several mortgage alternatives that you previously qualified for.
How to Avoid This Mistake:
Monitor your credit score throughout the mortgage and home buying process. Any move that may have an influence on your financial situation or debt-to-income ratio can make obtaining a mortgage more difficult. If you're thinking about taking out another loan or opening a new line of credit, go to your mortgage loan officer beforehand to see what type of impact it will have.
5.Credit Score: Closing Certain Lines of Credit
Closing credit lines throughout the house purchasing process can have the same impact as opening new lines of credit on your credit and ability to qualify for a mortgage. Your credit score is calculated by FICO using active/healthy trade lines. If you have three credit cards and decide to close two of them before getting your credit report, your credit score will suffer significantly.
How to Avoid This Mistake:
While you're looking for a mortgage, think twice about closing any accounts or credit lines. If you're not sure whether closing an account will have an impact on your credit, talk to your mortgage lender or real estate agents who can help.
6.Not Looking at Enough Houses
The home buying process appears to take an eternity. Many first-time homebuyers are eager to find a house and move into it once they've decided to buy rather than rent, forcing them to hurry into a choice on which property to buy.This can lead to a case of buyer's remorse. Real estate is a competitive market, and you do not have to settle for the first convenient option.
How to Avoid This Mistake:
Take your time when looking for a place to call home. Look at a lot of houses, even if you don't think you'll like them, as long as they're in your price range. If you have a timeline in mind for when you want to move into your new house, be prepared for that schedule to vary. If you are a serious buyer, be critical in selecting a property that meets your needs in terms of features, location, price, and loan programs.
7.Quitting Their Job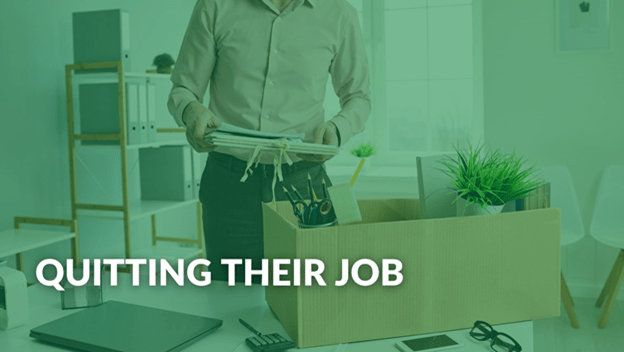 This may seem self-evident, yet many people looking for a home are relocating and starting a new work. Quitting your job in the middle of the mortgage process can make things a lot more difficult. If your income changes dramatically, even if you are preapproved, you may not be able to receive a loan.
How to Avoid This Mistake:
Plan to work for the entirety of the home-buying process and make alternative plans if this isn't possible. Before agreeing to provide you a loan, you'll want to be sure you have a stable and reliable income. Most lenders will carefully check your monthly budget and bank statements to verify if you can fulfill the down payments, mortgage rates, and monthly payments before granting you a loan.
8.Rushing the Home Purchase Process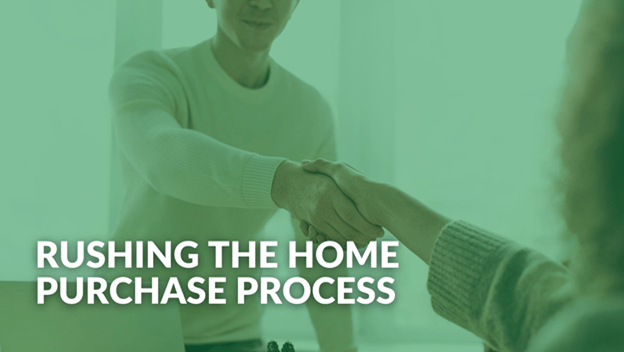 It might be difficult to wait for the acquisition process to complete once you've located the right home. Some first-time homeowners try to cut corners by skipping the home inspection and other necessary measures. This can lead to issues and unforeseen costs in the future. That means more money spent instead of money saved.
How to Avoid This Mistake:
Remember that you are buying something that you will most likely stay in for at least a decade. Expect the home-buying process to take some time. Even if everything goes smoothly, it might take anywhere from 4 to 6 weeks from the time an offer is accepted to the time you close on the house and can move in. Try to remain patient and resist the urge to skip steps to expedite the procedure. You'll probably come to regret it eventually.
Avoid These First Time Homebuyer Mistakes
"What do I need to do to acquire a mortgage?" is a vital question to ask, but so is "What SHOULDN'T I do if I'm attempting to get a home loan?" Keep these "don'ts" in mind, and you'll be well on your way to a successful mortgage and home purchase!
Ready to go home shopping? Be guided in your home buying process and make sure you are asking the real estate professionals the right questions. If you need a ballpark estimate of the purchase price and other home prices, you may check Camella's mortgage calculator.
Learn more about house hunting from the largest and most trusted home builder in the Philippines' local market. Check out our catalog of properties for sale, or you may also look at Camella's house and lot for sale and send your inquiries to 0927-504-4188 now!