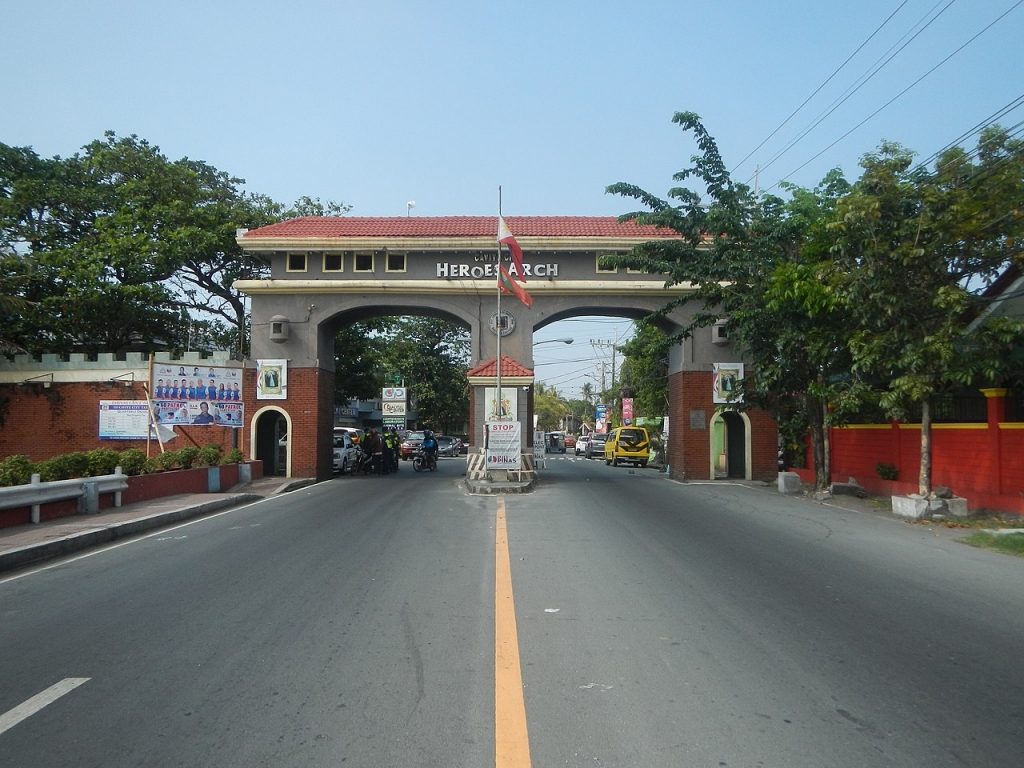 In the present times, we are commending the efforts of our frontline heroes who unselfishly help us through the pandemic. The health care workers, emergency responders, and humanitarian personnel, among others, are braving the risks in the name of their duties. As we recognize our modern-day heroes, we must not forget to pay tribute to the courageous Filipinos who put their lives on the line for the country during the foreign occupation.
Philippine history is included in our primary education. We develop our national identity and patriotism as we learn what our heroes fought for against foreign invaders. As we commemorate the "Araw ng Kagitingan" (Day of Valor) this April 9, we can be heroes in ourselves by getting well-informed about our country's history. This will make us all the more appreciate our past and to better navigate through the present.
What you Should Know about the "Araw ng Kagitingan"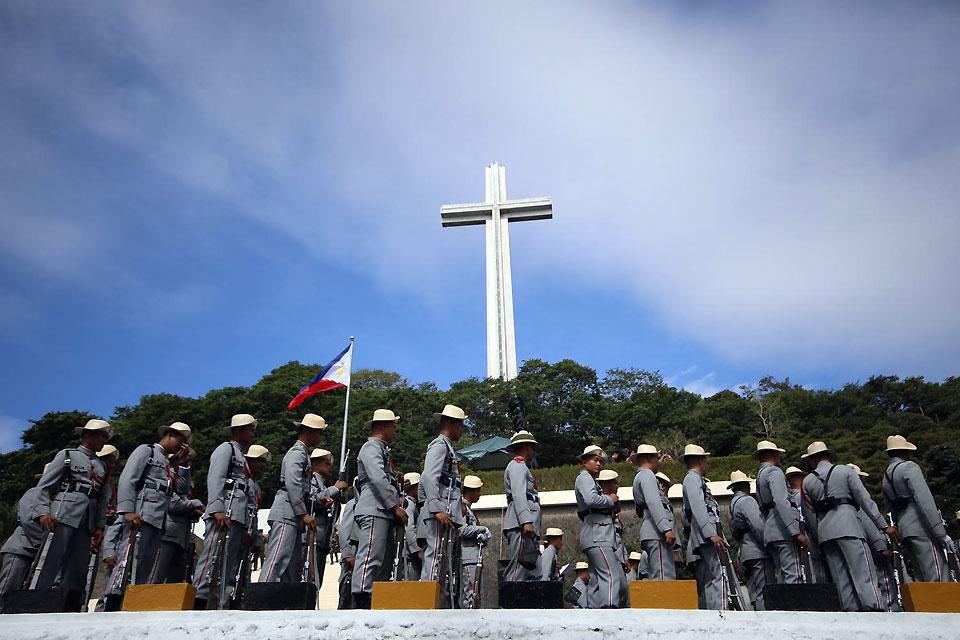 "Araw ng Kagitingan" is a national holiday every April 9 through Proclamation No. 655, 2013. This remembers the formal surrender of the Filipino and American forces to the Imperial Japanese Forces in Bataan on April 9, 1942 – known as the fall of Bataan. The resignation was announced by Third Lt. Normando Ildefonso Reyes, who read Captain Salvador Lopez's message through a radio broadcast. Following the surrender, about 75 000 Filipino and American soldiers started a 65-mile Bataan Death March from Mariveles, Bataan, to Capas, Tarlac.
Some are confused between "Araw ng Kagitingan" from "Araw ng mga Bayani" (National Heroes' Day), which falls on August 30. The former commemorates the gallantry of World War II veterans explicitly. At the same time, the latter honors the heroes that fought for the country's freedom. Nevertheless, the two celebrations boil down to a single central point: Filipinos are brave and can go above and beyond to sacrifice for the country.
If we speak of bravery, Cavite is the first place to come to mind. Cavite is located in southern Luzon and has become a residential hub given its proximity to Metro Manila. Dubbed as the "Land of the Brave" and the "History Capital of the Philippines," Cavite is the birthplace of several heroes and became a significant province that prompted the Philippine Revolution against Spanish rule. Please get to know the brave Filipino breed that continues to exude inspiration for us to fight modern-day battles.
Remember the Brave at Cavite
Emilio Aguinaldo
We have heard the name Emilio Aguinaldo as early as our grade school years. Born in Kawit, Cavite on March 22, 1869, Aguinaldo joined the Philippine revolutionary society, Kataastaasan, Kagalanggalangang Katipunan ng mga Anak ng Bayan (KKK), in 1895. He scored many wins in Cavite Province when the revolution against the Spaniards began. He was exiled to Hong Kong but continued to support his troops by supplying weapons. His struggle to free the country from Spain became successful. On June 12, 1898, Aguinaldo waved the national flag in Kawit, Cavite, to mark the independence. His sacrifices made him one of the significant reasons Cavite was regarded as the "History Capital of the Philippines."
The 13 Martyrs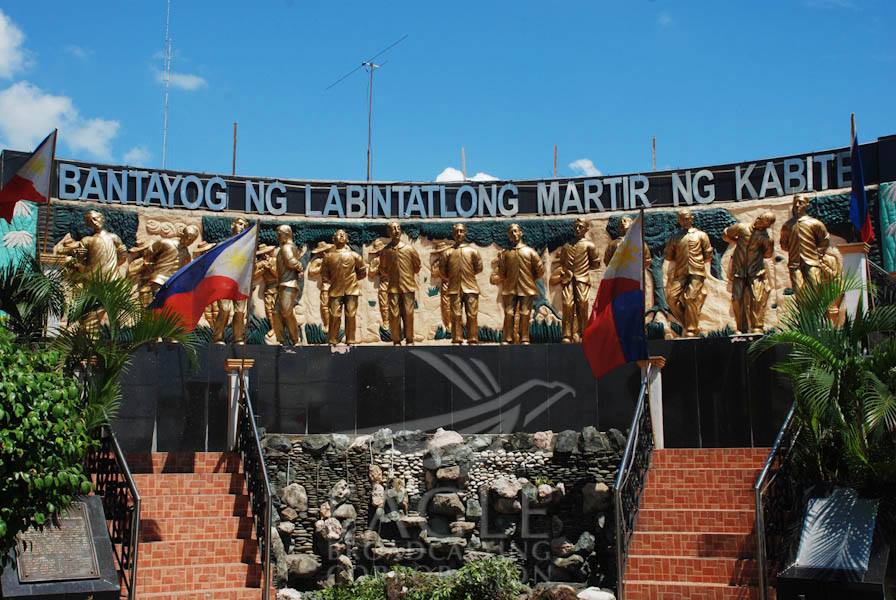 Thirteen brave patriots have significantly contributed to the 1896 Philippine Revolution. They worked with the Katipunan to revolt against the Spaniards. They are heroes from different walks of life: some are from wealthy families, some are business owners, and some are professionals. Ten of the martyrs who affected the burst of the revolution were Freemasons. They were:
Alfonso de Ocampo
Eugenio Cabezas
Jose Lallana
Feliciano Cabuso
Hugo Perez
Maximo Inocencio
Luis Aguado
Severino Lapidario
Victoriano Luciano, and
Maximo Gregorio
Non-masons, meanwhile, were:
Antonio de San Agustin
Agapito Conchu, and
Francisco Osorio
Apart from knowing the heroes, appreciating history is even more fun in Cavite. This history-rich city and province is a must-visit if you are looking for an entertaining and educational adventure. You will be surprised by how many historical sites and landmarks this place can offer. Here are some of the top spots you can visit:
Hear the Stories from Several Historical Sites in Cavite
Gen. Emilio Aguinaldo Shrine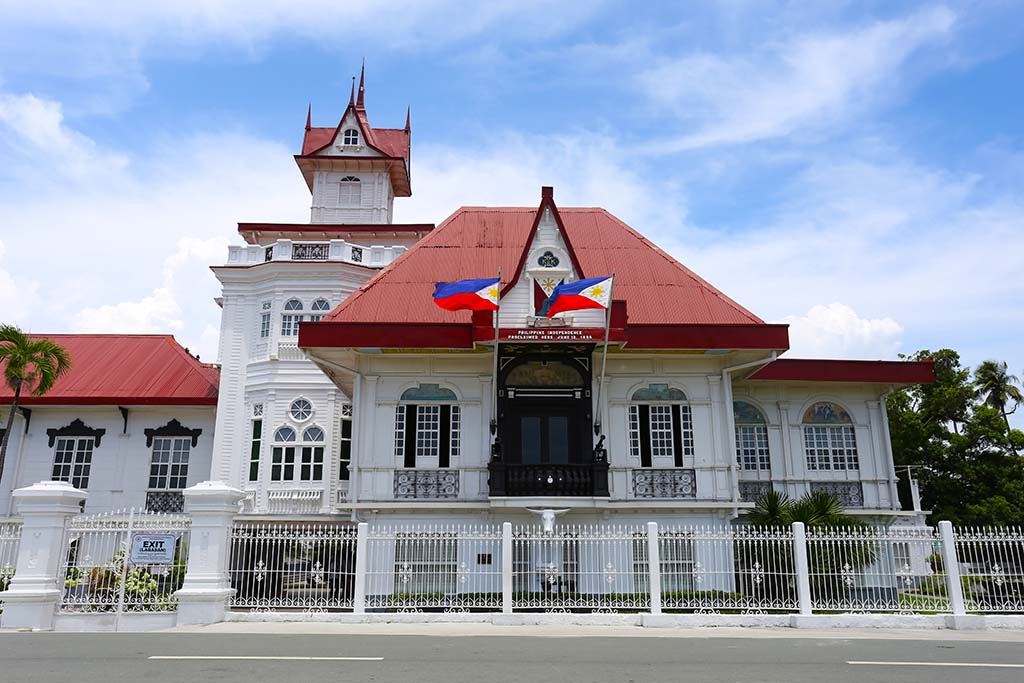 This shrine shines with success after the struggle. The Gen. Emilio Aguinaldo Shrine, the Cavite-born hero's ancestral home, witnessed the Philippine Independence from Spain declaration on June 12, 1898. The Philippine Flag was hoisted for the first time. The Philippine National Anthem was played in this historical site of independence.
Bonifacio Trial House
After rejecting the revolutionary government, Andres Bonifacio was arrested by Emilio Aguinaldo. Bonifacio Trial House was Teodorico Reyes' ancestral home. It witnessed Bonifacio's trial over treason and sedition and, eventually, the sentencing of his death. You can visit this historical site at Col. C. Riel, Maragodon, Cavite.
Tejeros Convention Site
The earnest desire of the Filipinos to gain independence was witnessed in this location. Filipino Revolutionaries gathered for their 115th convention, also called the Tejeros Assembly and Tejeros Congress, on March 22, 1897. The Katipunan Magdalo and Magdiwang factions met here, leading to forming a Revolutionary Government headed by Gen. Emilio Aguinaldo.
Julian Felipe Monument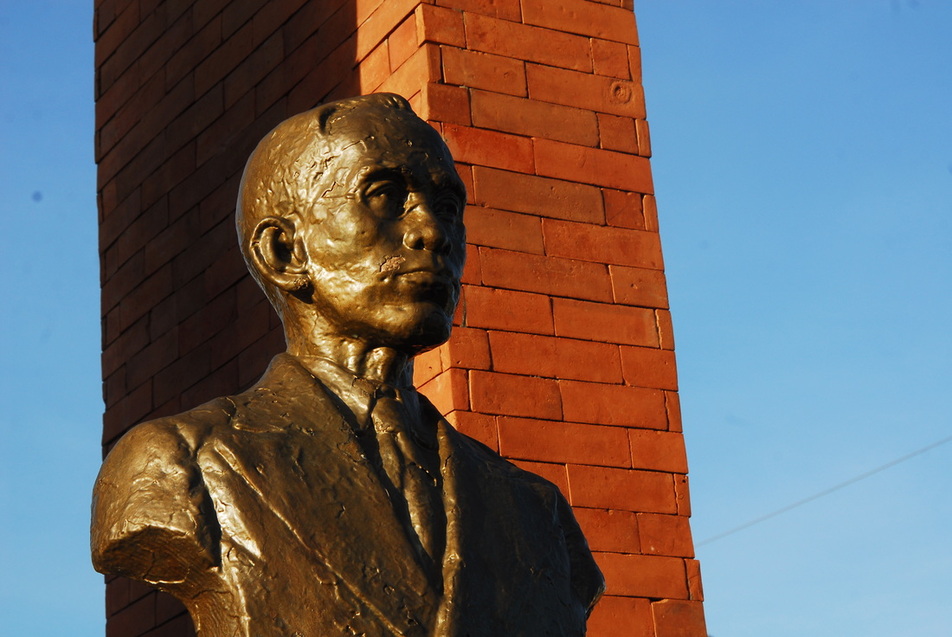 It might be hard to express nationalism through words. Thanks to the Philippine National Anthem, the "Lupang Hinirang," formerly known as the "Marcha Nacional Filipina," for summarizing our sincere love for the country. Of course, we pay tribute to its composer, Don Julian Felipe. Felipe was born in Cavite and was a teacher and composer. The nation remembers him through a monument you can visit in Santa Cruz, Cavite City.
Corregidor Island
This fortress island witnessed several battles and is now being visited for the war-caused marks. The ruins tell the extreme conflict during World War II on Corregidor Island. Here, you can find the torn buildings, tunnels, and signs that the island housed the soldiers during the war, with the swimming pool, shops, and movie theaters present. At the island's highest point stands the lighthouse, which dates to 1853. It is considered the oldest landmark on Corregidor Island.
Gen. Trias Municipal Town and Old Church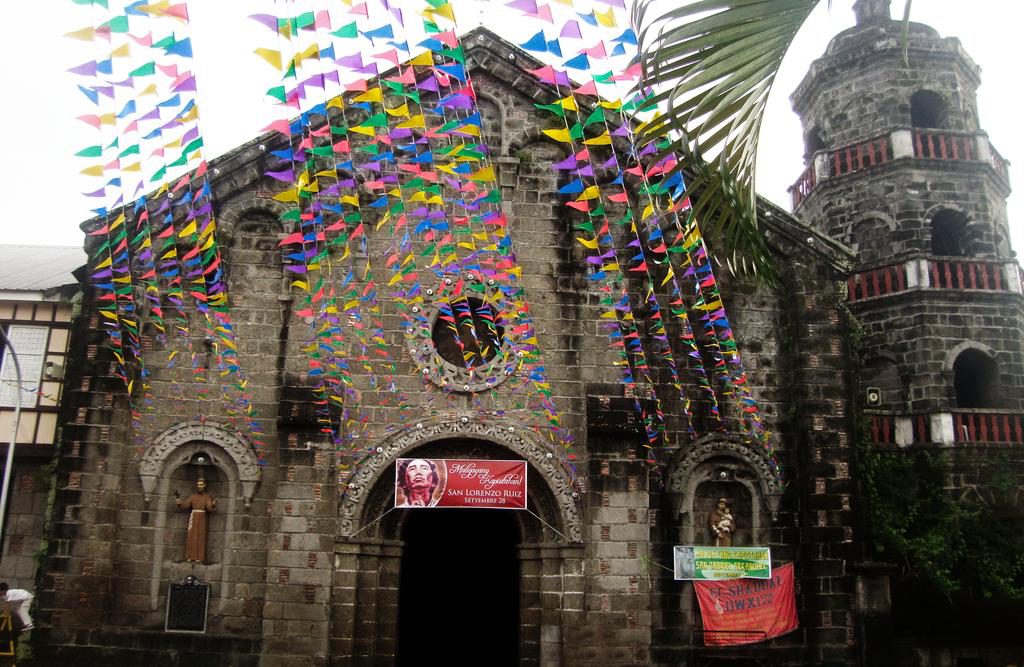 This historical structure holds some of the uprising stories in Cavite. Suppose you are amused by how a Caviteño came up with the national anthem's lyrics. In that case, you might as well recognize the band members who first sang the "Marcha Nacional Filipina." This church in Gen. Trias witnessed the rehearsal by its senior band members before the Philippine Independence declaration. The next time you line up for the flag-raising ceremony, may you also remember the history-rich Gen. Trias, Cavite.
Learn the Language of Cavite
Experiencing a place becomes more meaningful if you try to speak the language. Engaging in conversations, especially with Caviteños, is fun and will enrich your vocabulary. This history-rich province's language is influenced by its past. People here are known to use Cavite Chabacano, a Philippine Creole Spanish variety that arose during the Spanish occupation. When you go to Cavite, these are the Hispanized words you might encounter, compiled by The Cavite Rising.
"Barilla lang na temprano"
This phrase, translated as "Barya lang po sa umaga," is usually posted in public utility vehicles in the Philippines. You can also come across this reminder to pay coins as a transportation fee early in the morning in Cavite, only in Chabacano.
"Gracia y vaya con Dios"
When you leave Cavite City, you might notice this phrase: "Thank and may God be with you" – the words Caviteños verbally use when a visitor is about to live.
"Delicadeza"
This means being "delicate or graceful." You might have already heard this plenty of times. If you are told to have "delicadeza," you are called to be mindful of how you speak or behave.
"Palabra de Honor"
Like the word "delicadeza," "palabra de honor" is also the most common creole word you might already be familiar with. This means "word of honor," which is verbally used to commit to doing something for someone.
Explore the Historic General Trias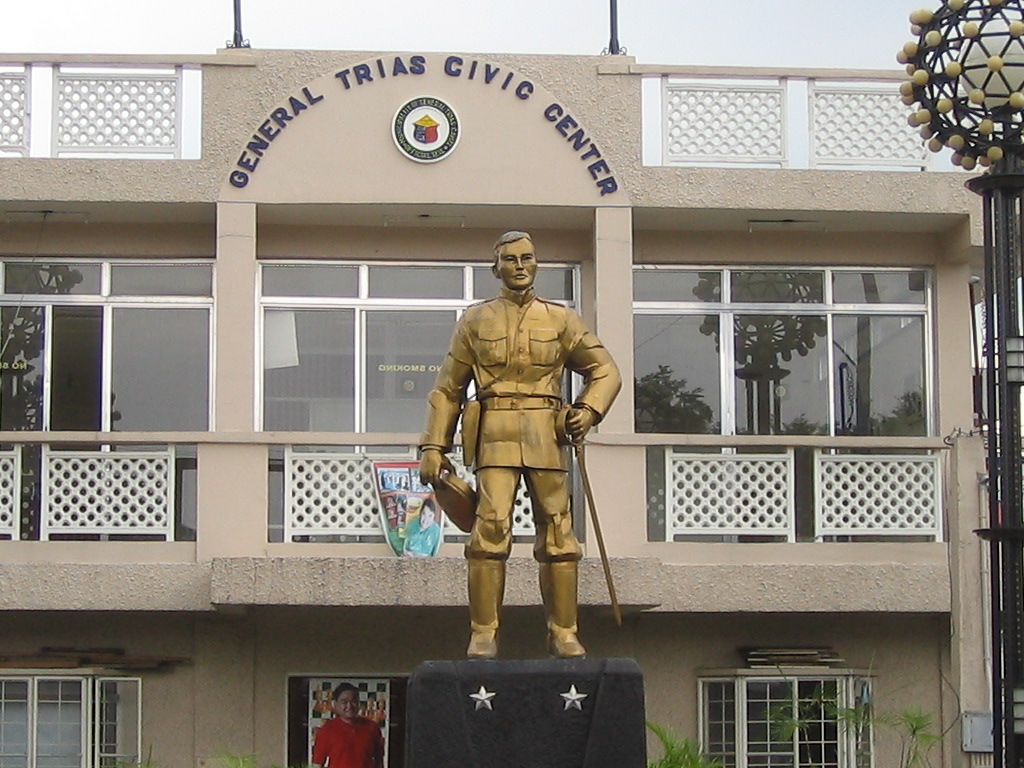 Continue your adventure in the historic capital, where the marks from the past are present in almost every city or municipality you go to. Among the places, you will not regret exploring is Gen. Trias, a component city located in the northern part of the province.
Gen. Trias was first called San Francisco de Malabon in honor of its Patron Saint, Patron of Assisi. The tag Malabon, meanwhile, either originated from Labong (bamboo shoot) or mayabong (luxuriant), as the place was once covered by abundant trees. The now component city was named Gen. Trias after Gen. Mariano Trias. He was considered the country's first Vice President when Aguinaldo was elected President in the Tejeros Assembly.
Did you know that this humble city witnessed the first uprising in the province? Known as the "First Cry of Cavite," the old town of San Francisco de Malabon hosted the rebellion in 1896 when Filipino revolutionaries headed by Mariano Trias, Diego Mojica, and Nicolas Portilla captured the town's tribunal. Two more incidents happened the same day: one occurred in Noveleta and another in Kawit, Cavite.
Fascinating Stories of General Trias, Cavite
In addition to this fascinating historical information, you can also tour the city and find the house where Andres Bonifacio stayed. The Spanish-style home located in Poblacion has red bricks and an adobe-made façade. This house also hosted other brave men including Aguinaldo, Manuel L. Quezon, Manuel Roxas, Elpidio Quirino and Sergio Osmeña. While in Gen. Trias, you might not want to miss visiting the Gen. Trias Church or the St. Francis of Assisi Parish Church.
Aside from serving as the site where the national anthem was first rehearsed, Gen. Trias Church is also known to be the first place of worship established by the Franciscans in 1611. In 1624, the church was transferred to the Jesuits of Cavite city. It was eventually established as a separate parish in 1753. The historical marker of this Spanish Baroque-style church can be found outside of the structure.
Your historical experience in Gen. Trias will not be limited to places alone. If you visit in December, you can witness its famed Valenciana Festival and let this beloved cuisine take you back in time. Valenciana, derived from the Paella Valenciana, is a special dish primarily made of rice, chicken, and seafood inherited by Gen. Trias from the Spaniards. You can easily avail of this dish sold at affordable prices in business centers and snack houses in the city.
On top of its rich history, the thriving city of Gen. Trias has so much more to be proud of. Gen. Trias' commerce and industry are flourishing while its roads and infrastructures are developing. The emerging developments do not compromise peace and serenity in this city. One can enjoy the dynamic economy while getting peace of mind through the fresh air and open fields.
Finding your Home in Cavite's Historical City
If you are looking for a house and lot for sale in Gen. Trias, choose Camella General Trias. This evolving mega-city is located along Arnaldo Highway in Brgy. San Francisco, Gen. Trias City. Its high accessibility to Metro Manila makes it a perfect residential location if you want to commute to and from work. Camella General Trias also has every amenity to assure you of safe and convenient living. Included in the amenities are:
Basketball courts 
Playgrounds and parks
Clubhouse with indoor gym and pool
Active spaces with jogging parts and zen areas
24/7 security 
Gated entrances and perimeter fence 
Shuttle services
Cavite: A Place You Can Come Home To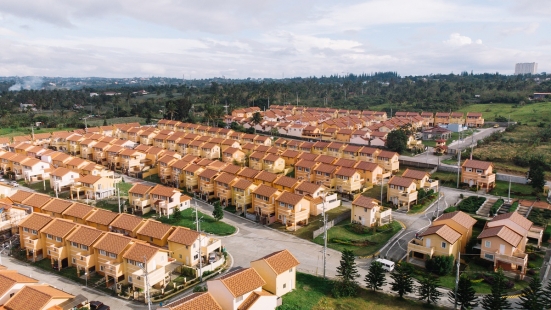 Cavite's glorious past comes alive with the historical sites. How the Caviteño protects and gives importance to the places and things from the past speaks so much of their caring qualities. Cavite also takes pride in its fast-growing economy, making it an attractive place for investors and business people. Cavite is also considered among the most feasible areas, given its location and peaceful environment. Camella Homes, the most-trusted housing development in the Philippines, is here for you if you look for a house and lot for sale in Cavite.
Camella Homes gives you several options when it comes to locations in Cavite. Apart from Camella General Trias, you can also choose to live in the next biggest master-planned township in the south: Camella Tanza. It is located in Brgy. Bagtas, this prime community, is the nearest to Manila via CAVITEX. Camella Homes can also provide your desire to own a home in a calm and serene neighborhood. With Camella Trece, located in Brgy. Cabuco, Trece Martires, you will be treated to fresh air and quiet surroundings.
Whatever location you choose, you can never go wrong with Camella. Start hunting for your next residential investment from Camella's wide selection of well-planned houses.
---
References:
https://www.officialgazette.gov.ph/araw-ng-kagitingan-2013/araw-ng-kagitingan-legislation/
https://www.officialgazette.gov.ph/araw-ng-kagitingan-2013/the-fall-of-bataan/
https://loc.gov/rr/hispanic/1898/aguinaldo.html
http://www.philippinemasonry.org/the-thirteen-martyrs-of-cavite.html
https://cavite.gov.ph/home/tourism/historical-sites/
https://www.atlasobscura.com/places/corregidor-island#:~:text=Located%20at%20the%20entrance%20to,Manila%20would%20stop%20for%20inspection.
https://www.generaltrias.gov.ph/about-general-trias/history/
https://choosehappiness101.wordpress.com/2018/04/06/st-francis-of-assisi-parish-church-general-trias-church/
https://bluedreamer27.com/st-francis-of-assisi-parish-church-in-general-trias-cavite/
http://archives.pia.gov.ph/?m=7&r=CAL&id=9165&y=2010&mo=12
https://thecaviterising.com/chabacano-101-hispanized-words-you-will-probably-encounter-in-cavite-city/