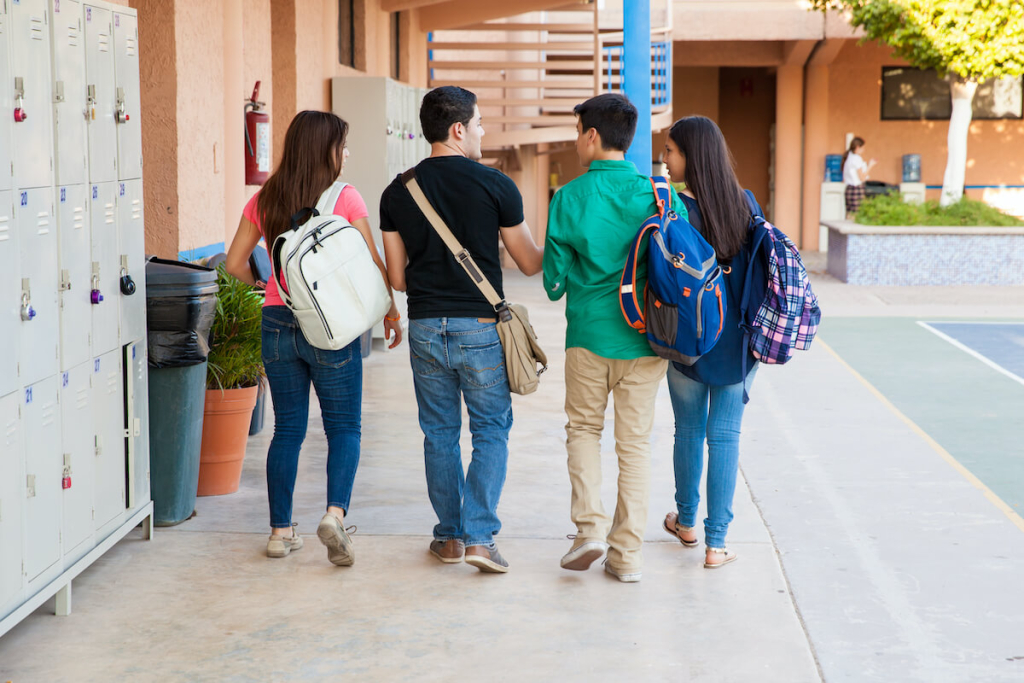 Capiz's simple yet stunning province boasts top-notch universities and other educational institutions in the Visayas region. These prestigious schools have rich histories of educating students, making Capiz a sought-after study destination in the region.
Aside from frequently visited places for seafood tasting, the Seafood Capital of the Philippines is also a home to a wide variety of top universities. This province offers many opportunities to many students and numerous educational choices when deciding on where they would like to pursue their higher education. Many universities in Roxas City are known for their excellent programs in business and engineering, with many alums finding success in various fields after graduation.
Whatever path students and post-graduates decide to take, Capiz boasts some genuinely excellent academic institutions perfect for those looking to heighten their knowledge and education.
Here are some of the top universities in Roxas, Capiz that are worth checking out.
Colegio de la Purisima Concepcion
Located in the wonderful Roxas City, Colegio de la Purisima Concepcion is one of the oldest institutions in Capiz, serving more than 70 years of educational excellence in its three campuses. This school of the Archdiocese of Capiz was founded in June 1948 by Msgr. Vicente M. Gonzales, D.P., then parish priest of the Immaculate Concepcion Parish. It is known as an elite private Catholic university, an extension of a Catholic home and the Catholic Church, and one of the premier learning centers in the islands.
Colegio de la Purisima Concepcion is a learning institution of the Archdiocese of Capiz, guided by Catholic ideals and relying on the patronage of the Blessed Virgin Mary. The institution serves as the center of academic excellence through its commitment to the development of an individual by offering relevant and responsive educational programs.
It has nine departments, namely the College of Law, School of Graduate Studies, College of Business Management and Accountancy, College of Criminal Justice, College of Maritime Education, College of Arts, Sciences, and Education, College of Engineering and Technology, College of Hospitality and Tourism Management, and Basic Education.
Capiz State University
This university focuses on higher education in the province, focusing on technical and vocational studies. Back then, the university is known as the former Capiz Institute of Technology. 
Established and founded in 1981, the school is known for its innovative engineering, business, and health sciences programs. It has produced numerous professionals in industrial engineering, computer technology, and medical technology.
Today, Capiz State University offers the following undergraduate programs:
Bachelor of Secondary Education 

Major in English, Filipino, Physical Science, Science

Bachelor of Physical Education

Bachelor of Technology and Livelihood Education

Bachelor of Industrial Technology

Major in Food Technology, Cosmetology, Auto Diesel Technology, Arch Draft Technology, Electrical Technology, Electronics Technology, Refrigeration, and Air Conditioning Technology

Bachelor of Science in Electrical Engineering

Bachelor of Science in Mechanical Engineering

Bachelor of Science in Architecture

Bachelor of Science in Civil Engineering

Bachelor of Science in Business Administration

Bachelor of Science in Entrepreneurship

Bachelor of Science in Accountancy

Bachelor of Public Administration
Capiz State University has 10 campuses – Pilar Campus, Main Campus, Mambusao Campus, Burias Campus, Dayao Campus, Sapian Campus, Pontevedra Campus, Tapaz Campus, Sigma Campus, and Dumarao Campus.
St. Anthony College of Roxas City, Inc.
Established in 1958, St. Anthony College of Roxas City, Inc. (SACRI) is a private Catholic school in Capiz administered by the Daughters of Charity of Saint Vincent de Paul. This university is famous for its healthcare and medical courses and currently offers courses and programs for Nursing and Midwifery.
SACRI commits to providing educational excellence founded in the Christian faith, with the mission to offer value-innovative educational and healthcare services rooted in Christ vigorously; humanely deliver quality education and healthcare services to customers, especially those living in poverty situations, proactively respond to take care of God's creation, ardently sustain and improve educational and healthcare services viability, interdependently accelerate leadership through continuous training, research, and intensive Vincentian formation.
CAP College Foundation Inc.
CAP College Foundation, Inc., is a private, non-stock, non-profit, non-sectarian educational foundation established in 1988 under Philippine Laws. The commission duly recognizes this university of Higher Education, or CHED, and the Technical Education and Skills Development Authority, or TESDA.
CAP College is also known as a distance learning center with centers in NCR, Region 1, Ilocos Norte, Pangasinan, Tuguegarao, Zambales, Pampanga, Bataan, Laguna, Batangas, Cavite, Palawan, Iloilo, Aklan, Antique, Cebu, Bohol, Negros Oriental, Zamboanga del Sur, Misamis Oriental, Bukidnon, Davao del Sur, South Cotabato, North Cotabato, Agusan del Norte, Surigao del Sur, and Benguet.
The university has a mission in lieu of the CAP Family of Companies' mission of contributing to nation-building through the 'democratization of the primary institutions that can improve the lives of Filipino families.'
This university which also has a learning center in Capiz has the following objectives: 
Provide opportunities for higher education to persons who cannot go to formal or conventional schools because of time, distance, finances, and other constraints.

Develop new non-traditional undergraduate and graduate programs to meet the specific needs of government and industry.

And contribute to the development of Distance Education in the Philippines.
Capiz is home to these prestigious universities, making it an attractive location for students who want to pursue higher education and for them to have a stepping stone toward a successful career in the future.
Whether you are looking for research-based institutions, specialized undergraduate schools, or renowned universities for undergraduate and post-graduate studies, Capiz has a lot of options. So, if you ever plan to get your degree in the vibrant city of Capiz, now is a great time to visit and experience first-hand the culture and advancements these leading universities offer.
Filamer Christian University
Filamer Christian University is a centenarian educational institution that instills academic, social, and Christian values in its students. Founded in 1904, it is a private university located on Roxas Avenue, Roxas City, Capiz.
Before becoming the private university that it is today, FCU was a home for orphans and poor children. Formerly called Capiz Home School, it was founded by Rev. and Mrs. Joseph Robbins who were entrusted to take care of three homeless children.
Filamer Christian University renders elementary to doctorate degrees. It offers programs on design, arts, humanities, business, politics, social sciences, languages, culture, health-related programs, engineering, and IT.
Own a Capiz Home
Experience unrivaled convenience when going to any of these universities by getting your own home in Capiz. For your dream home, Camella is an excellent choice.
Camella Capiz Offers a Vibrant Future for Everyone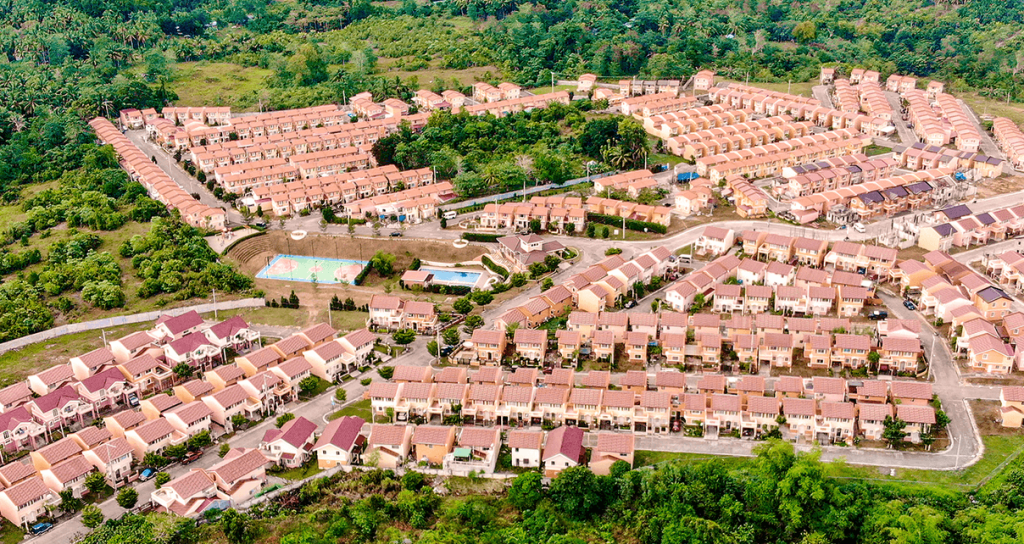 A Camella Capiz investment will provide you with a bright future by bringing forth your dream home while also offering a wise investment option through various house models that are inclusive of everyone – investors, OFWs, retirees, young professionals, and people who want to start a family in a safe and vibrant community. 
Developed by Vista Land, the country's leading integrated property developer, Camella Capiz welcomes you to its 12-hectare development plan in Roxas City. With your convenience in mind, Camella Capiz's location is strategically well thought of. Have your own home located just 8 minutes from the Roxas Airport and 5 minutes from Roxas City, where business centers and educational and medical establishments are found.
With a price range starting from 2M, the Spanish-Mediterranean-themed house and lot properties in Capiz complement the serene vibe of the city inside a safe, family-friendly community that offers the best investment while also fulfilling your dreams of having your dream home.
Live a life in tranquility in the vibrant capital of Capiz when you go for a Camella Capiz investment as you enjoy community amenities like pocket parks, swimming pool, wellness area, clubhouse, basketball court, and jogging trails.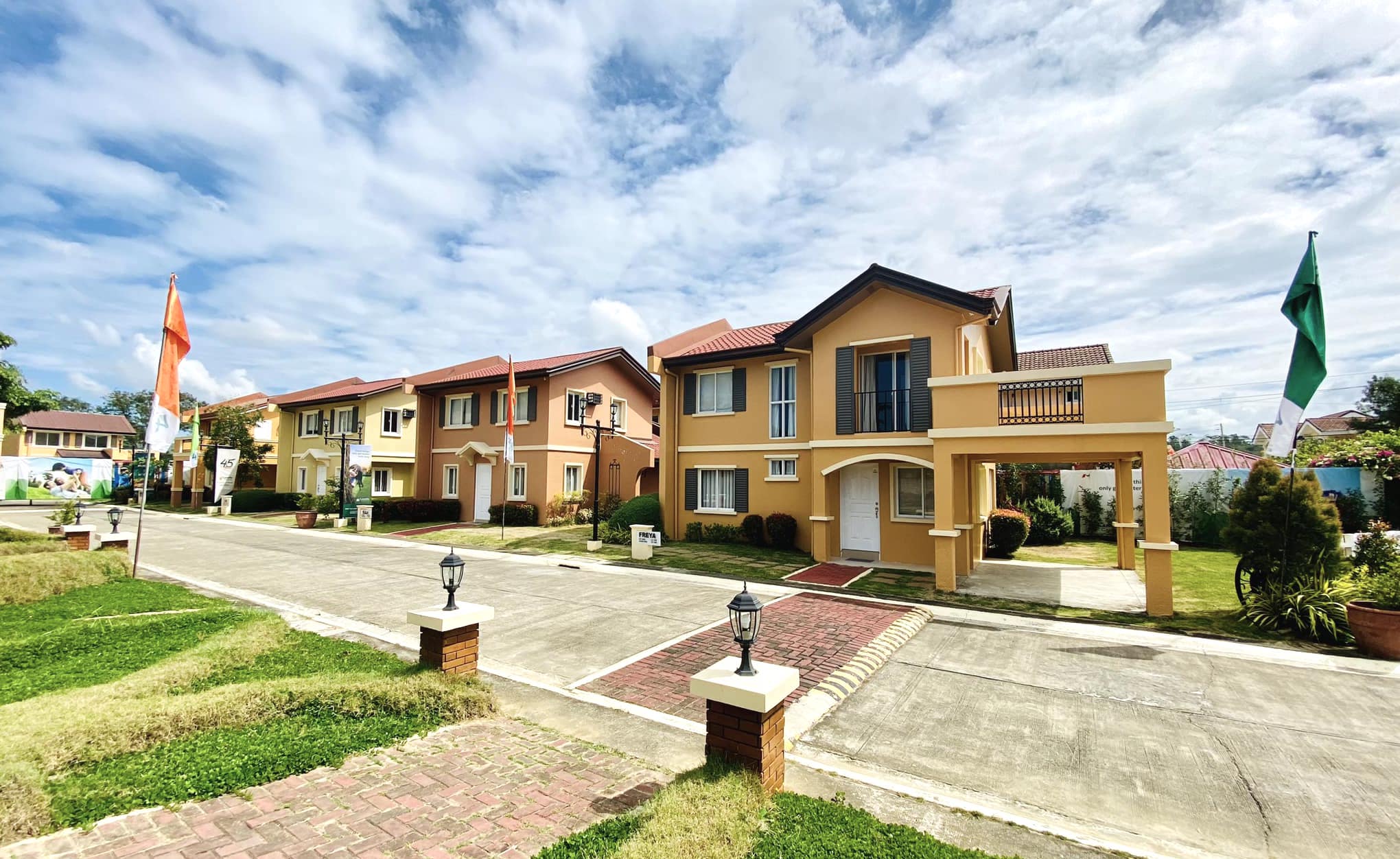 Check out our House and Lot for Sale Properties
Discover our house and lot for sale properties in the Philippines