Check out our list of the top real estate agencies in the Philippines that may help you find your next ideal property.
---
Real estate is a real property that incorporates land improvements such as roads, buildings, utility systems, structures, and fixtures. It has become such a booming industry in the Philippines that it has become a robust field for many agencies.
Since at least 10 years back, international and local real estate agencies have been active in the Philippines. It is also worth noting that the Philippines has become a popular target of local and foreign investors from different parts of the globe. 
Read: 10 Questions Every Homebuyer Should Ask Their Real Estate Agent
During the pandemic, real estate transaction services were halted, hitting the market hard. However, the Philippines is still poised to rebound and perform well in terms of urbanization and economic growth.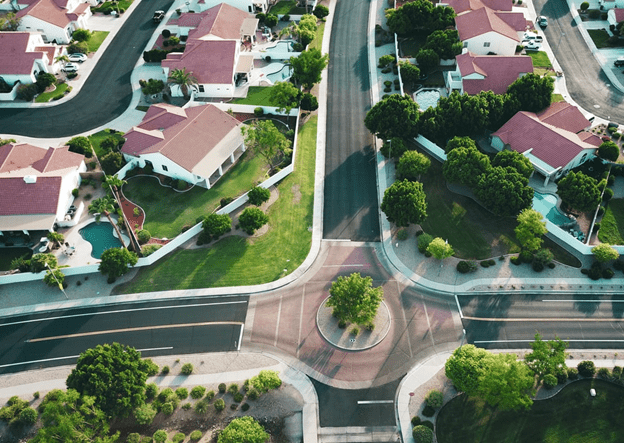 Photo by Avi Waxman of Unsplash
If you need services for your real estate investment, you might want to check the country's most trusted agencies to facilitate your transactions. Below are the top real estate agencies in the Philippines with a proven track record in the industry.
CBRE Philippines
CBRE has been dubbed as the largest commercial real estate agent network in the world. The agency was originally founded in the U.S. with over 80,000 professionals worldwide as employees. Aside from its extension in the Philippines, it also has offices in Cambodia, Vietnam, and other Asian countries.  
CBRE started in the Philippines with Rick Santos, and the company later merged with Knight Frank to become Santos Knight Frank. Santos has been in the real estate industry for decades with impressive credentials and experience. 
At present, the company offers real estate services, including relocation management, due diligence, sales, and leasing. They also help clients in business and capital planning and investment, among other things.
CBRE deals with both residential and commercial properties like condos, apartments, office space, retail properties, and others. 
Santos Knight Frank
As mentioned above, Santos Knight Frank (SKF) came from a merger between CBRE and Knight Frank. Now, SKF and CBRE are among the largest and most reputable agencies in the country, the Asia Pacific.
Santos Knight Frank employs around 1,200 professionals, most of them in the Philippines. They have won several awards such as 2020–2021 Best Property Consultancy Agency, Best Real Estate Agency, and Best Lettings Agency in the Philippines, 2020-2021 Asia Pacific Property Awards: 5-Star Winner, and 2019 DOT Property Awards: Best Real Estate Agency for Southeast Asia. 
SKF deals with commercial and residential properties such as:
Apartments
Villas
Land
Office space
Moreover, they offer services for investment and capital markets, residential and group business services, facilities, property, assets, and project management. 
Property Expert Founded by Joanne Almaden, Phil. Property Expert, Inc. is another well-established real estate agency in the country. It first started as a listing website back in 2012 and was incorporated last 2015. Since then, the company's mission has been to always put its clients' needs first. 
Phil Property deals with both residential and commercial properties in the entire Philippines, such as:
Apartments
House and Lots
They also offer a wide range of services likea ppraisal, sales, and leasing, loan application assistance, real estate titling, and property management. The National Consumers Affairs Foundation voted the company as the "Most Trusted Brand by Consumers" in 2016.
KMC Savills, Inc. (KMC MAG Group)
KMC MAG Group is one of the largest real estate agencies in the Philippines and was founded in 2009 by Gregory Kittelson. The agency was awarded as 5-Star Real Estate Agency for Marketing in the Philippines in 2016-2017, and 5-Star Best Real Estate Website in the Philippines in 2014 by International Property Awards.  
KMC deals with both residential and commercial properties such as: 
Their services offered include tenant representation, project marketing, capital markets, consulting, and research, and more.
Colliers International Philippines
Colliers International was founded in the U.S. by David A. Young, who also acts as the company's COO in the Philippines. The agency has around 15,400 employees in various countries, making it one of the largest real estate agencies in the world. 
The company manages property types, both residential and commercial such as:
Their services also include landlord representation, investment services, valuation, advisory services, sales and leasing, and project management.
RE/MAX Philippines
RE/MAX is also one of the biggest real estate agency companies in the country. It was founded by Elizabeth Duenas in the U.S. in 1973 with over 110,000 employees in around 100 countries, including the Philippines.  
The agency manages property types, mostly residential such as:
They also offer help with property management, sales, leasing, and valuations.
JLL Philippines
Founded in the U.S., JLL has 50 years of experience in the industry and over 32,000 professional employees in 83 different countries.  
The company was awarded The Asia Pacific Property Awards 2011 in association with Bloomberg Television and Asia Retail Congress – International Property Consultancy of the Year for Excellence in Retail 2011. 
JLL manages both residential and commercial properties and offers services such as tenant representation, leasing, consultation, valuation, and advisory.
Sotheby's International Realty Philippines
Starting as an auction house in 1744, Sotheby's has now become a giant in real estate services with over 13,000 employed professionals in various countries all over the world. This world-renowned agency opened its first branch in the Philippines in 2013 and has been serving clients since then. 
The company focuses on luxury real estate and manages primarily luxury residential properties such as:
Apartments
Condos
Penthouses
They are known to offer services for sales and procurement of luxurious properties for high-profile individuals.
Keller Williams Philippines
Keller Williams was first founded in the U.S. and expanded its reach to Asian countries, including Thailand and the Philippines. They have over 150,000 professionals and more than 800 market centers worldwide. 
The company focuses on managing and helping clients through buying and selling residential real estate properties. They also help clients with buying commercial properties like warehouses and hotels. 
These are just some of the big real estate agency players in the country that can help you with your real estate business transactions. Whether you are in the commercial or residential real estate business, your success can sometimes depend on finding the right agency to help you.
Aside from finding a reputable real estate agency for your future investment, it is also important to find a trusted real estate developer. For house and lot for sale in the Philippines, consider Camella's range of property offerings.
Camella has an impressive track record with over four decades of building quality homes for Filipinos. Camella offers you a safe and secure master-planned community where your home takes care of you. To start, check out our catalog of houses.