Are you getting bored of this quarantine? Most of us are probably eager to get out of our house and lot to unwind and celebrate, especially with the coming holidays. But this pandemic happened, and most of our plans outside have been canceled. We got bored, mad, and sad.
While the health restrictions are still up and we are still at risk when going outside, we might as well spend our time making our bucket lists. If you are craving breathtaking views after this to look forward to, we have prepared a list of places for you below.
Where to go in Southern Luzon?
We all know that South Luzon is one of the most go-to destinations whenever you want to unwind for people living in Metro Manila for many reasons. The most obvious reason is that it is accessible to go to, especially now that the transport infrastructure is improving and most of the roads are interconnected. This way, you can easily go to your favorite vacation spots anytime and anywhere.
Southern Luzon is most famous for its natural beauty. Everybody knows its active volcanoes like the Mayon Volcano with its perfect cone shape in Legazpi City and Taal Volcano with its crater lake in Batangas. But there is more to discover in Southern Luzon than just an active volcano. Within the region are interesting places like lovely beaches, amazing waterfalls, and rock formations, perfect for your romantic getaway or a tailor-made trip full of adventure.
If you are planning to go out of town with your family and friends once it is safe, here are some of the underrated vacation spots in Southern Luzon that you can visit and not worry about during the peak season.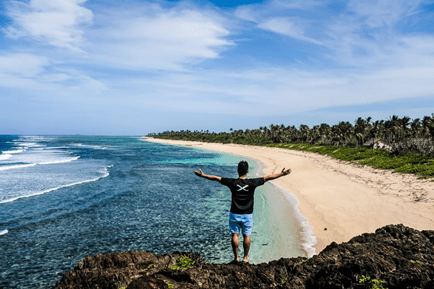 Photo from adventurouslens.com
1. Jomalig Island: Glorious White Sand Beaches and Mountain Views
Located in Quezon province, Calabarzon, Jomalig Island is one of the hidden bright hues of the Land of the Thousand Colors. This island is known for its golden beaches and sand bars that water and nature lovers would surely enjoy. While the island is hours away from the Metro, its beautiful beaches that await your is worth the road trip and boat ride.
Jomalig came from the Tagalog word meaning "humalik" or to kiss. The origin of the name is said to be a love story legend known in the Quezon province. Because of underrated and remains undisturbed because of its remote location.
If you want to spend a long vacation somewhere peaceful, Jomalig is definitely worth your visit. Upon arrival, you will immediately be welcomed by the island's natural beauty and breathtaking scenery.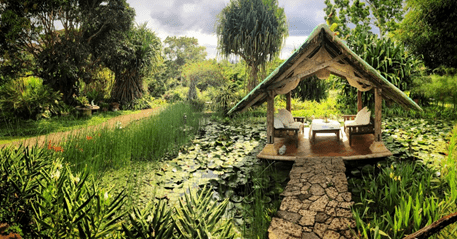 Photo from hotels.cloudbeds.com
2. Moon Garden: Cozy Hideout in Tagaytay
A vacation rental situated at the city of Tagaytay, which is known for its cold climate and nearest go-to spot here in South Luzon. Moon garden has a theme of Balinese paradise which made the place artsy and unique. Given the name garden, this vacation rental has a serene, calm, and healing environment. It is surrounded by nature, and you can be at peace, away from the stress and the city noises that you usually encounter. If you are along the way and thinking of some coffee, you can drive to the famous Napa and Ruined Project, both located at Tagaytay.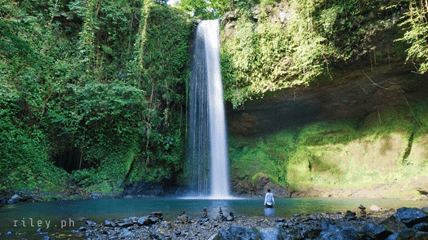 Photo from Riley.ph
3. Mt. Romelo: Hikes and Falls
Looking for mountains to hike that isn't Mount Mayon? Located in the heart of Siniloan, Laguna, which is the Southwest border of Sierra Madre Mountain Range, is an underrated destination for first-time hikers, Mt. Romelo. It is a famous tourist spot for hikers because of its easy and short trails. If you are looking for an adventure that does not intimidate to include in your budget-friendly trip, this one is definitely worth visiting.
Aside from its hiking trails, Mt. Romelo is known as Laguna's Waterfalls Sanctuary because it is the home of nine waterfalls. Found here are the Binaytuan Falls, Sapang Labo Falls, Diwata Falls, and others that are not yet discovered. If you are a thrill-seeker person, this is perfect for you. Not everyone knows that Laguna has so many spots that are yet to be discovered by many people.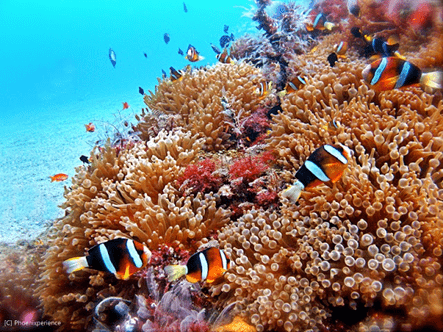 Photo from Triptheislands.com
4. Devil's Point: Marine Life and Scuba Diving
Next to Tagaytay, Batangas is another famous go-to place for people living in Metro Manila. Just two hours away from the capital city lies one of the most beautiful places of biodiversity, the Devil's Point. Because of the province's healthy marine life, diving has become one of the best and favorite activities in Batangas.
Of all the islands in Batangas, Maricaban Island in Anilao is probably the most frequented diving site because of its accommodation options. This island caters to all divers, from beginners to experts.
The Devil's Point got its name because of its depth that ranges from 20 feet to 90 feet, and slope of more than 30 meters. If you go and explore deeper in the diving spot, you might get a chance to see the Dogtooth Tuna and Bluefin Jackfish, which are abundant there.
Batangas is truly a haven of marine biodiversity, and as responsible tourists, we must preserve, keep clean and take good care of this marine biodiversity.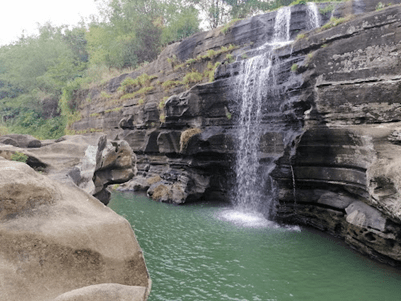 Photo from Top-Rated.online
5. Pantihan or Balayungan Falls: Chasing Waterfalls
Cavite is the home of many national heroes and is known because of its rich history. But Cavite also has its own set of hidden paradise spots. One of these is the Balayungan Falls, which is locally known as Pantihan Falls because it is located at Brgy. Pantihan, Maragondon Cavite.
Many of the tourists on road trips or hike trips make a stop at Mt. Marami to see the beauty of Balayungan falls. If you want to stay longer, there are Cogon Cottages available for rent when you go there.
Not most of the tourist know that Cavite offers this scenic spot, so you can avoid crowds when you go there. Who could not resist the view of breathtaking scenery, dramatic rock formation, and calming ambiance?
It is heart-warming to know that the Philippines has a lot to offer, not just in the famous attractions but as well as a good relationship with people, the hospitality that the Filipinos are known for. Since South Luzon is near Metro Manila, it is a popular location where everyone wants to unwind, away from the city noises, and where they breathe fresh air.
So while the restrictions are up, it is time to list down some of the places you want to go to with your loved ones and friends. Maximize the time in your house and lot with your family to think of considering these places to go to.
Find your home in Southern Luzon
Do you want to live close to these mountain views and great beaches? Find your home in Southern Luzon with Camella. Investing in a house and lot in the south gets you closer to the vacation spots you want to go to without traveling far.
There are promising house and a lot of investments waiting for you in Camella Quezon, Camella Batangas, Camella Laguna, and Camella Cavite that you can choose from. For your home options, check out our catalog of house and lot for sale. For more property locations, you may take a look at our projects around the Philippines.