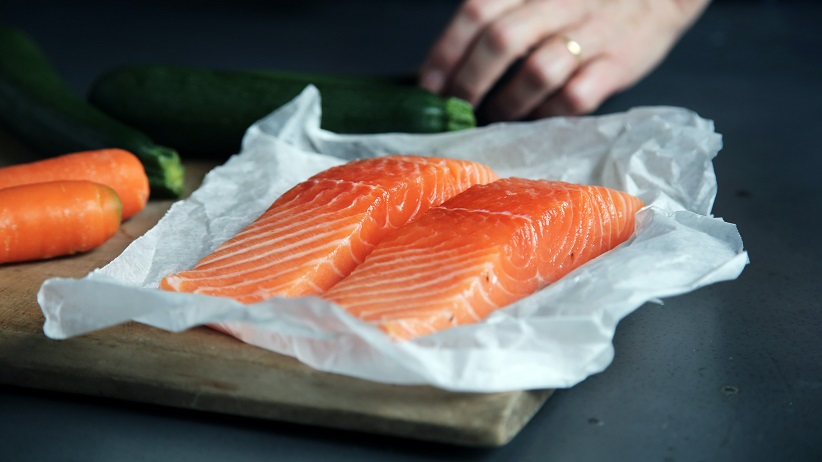 Being one of the coastal provinces of the Philippines, Pangasinan is the major area for fishing grounds in Northern Luzon and is abundant in marine resources. Its coastal area encompasses a total length of 285.66 linear kilometers, which is about 40.34% of the region's total length of coastline (708.165 km) and 0.80% of the Philippine coastline (36,289 km).
Seafood is one of the leading products of Pangasinan. But before thinking of a boodle fight at the beach, here are some of the best seafood you can find in Pangasinan and where to find them.
Bangus – Dagupan City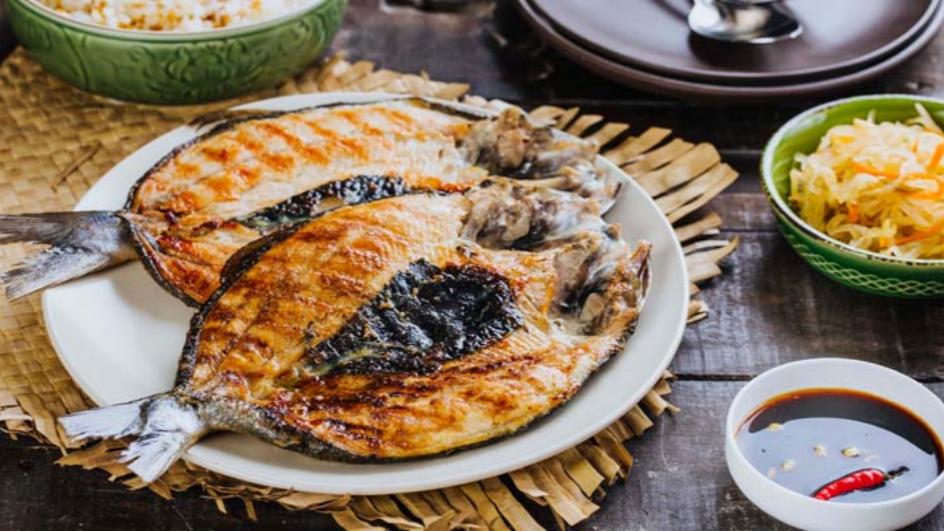 Bangus or Milkfish is our national fish. The Milkfish has a long, muscular, silvery body with a forked tail. The forked tail is relatively large and strong, thus making them fast and powerful swimmers. They have large eyes, a pointed snout with a terminal mouth, and cycloid scales.
Dagupan Bangus is the most famous as the city produces the best-tasting bangus in the country. It is the symbol of Filipino's versatility. And as thanksgiving, Bangus Festival is held yearly in Dagupan City.
Lapu-Lapu – Infanta and Anda
The Lapu-Lapu, or Grouper, is among Asia's most sought-after reef fish and is named after Cebu's legendary chieftain. Unknown to many, Dagupan is fast becoming a significant producer of this fish. Grouper is the most expensive fish in the market and is valued by many because of its texture and taste and great potential in the aquaculture market. They can also be found in Infanta and Anda.
Lapu-Lapu has become the choice of healthy eaters because it is nutritious, its meat is low in fat, and its unique flavor makes the dish delicious if cooked with herbs and seasoning. Soy Ginger steamed Lapu-Lapu gives you a surprisingly yet heavenly best-tasting dish.
Malaga – Bugallon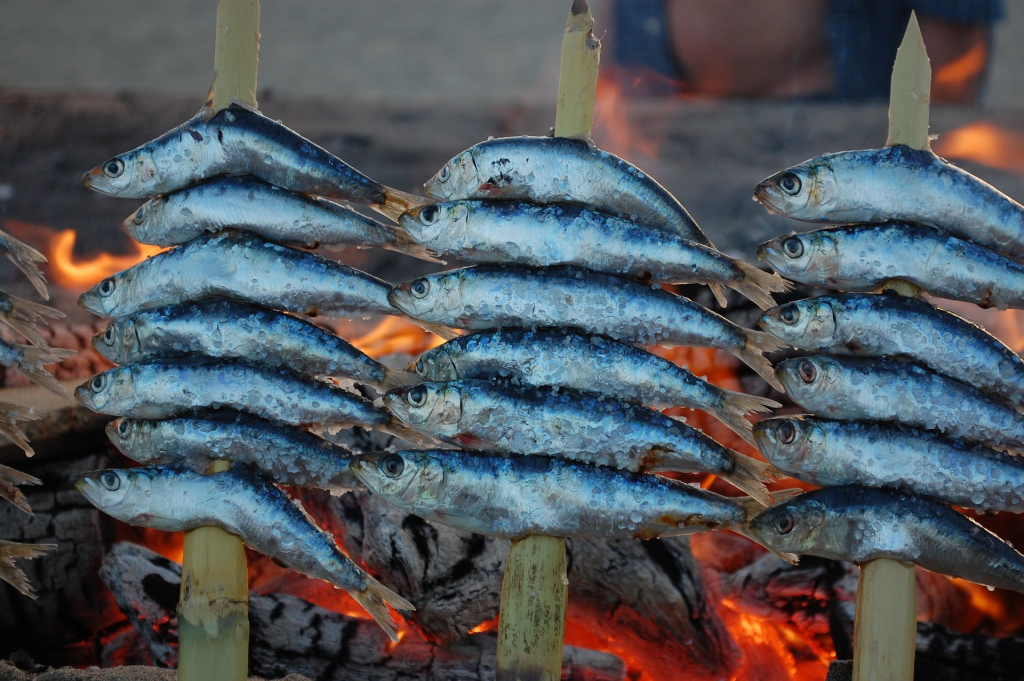 Squalius Malacitanus, commonly known as the Malaga, is a freshwater fish species in the Cyprinidae carp family. It is among the country's cultured, high-value, white-fleshed fish exported abroad. It belongs to the species being promoted for culture and export under the mariculture park project of the Bureau of Fisheries and Aquatic Resources.
With those black and white zigzag patterns on the skin, firm yet soft and very delicate, with no pesky tiny spines, it is very meaty and fleshy, so convenient to eat with a slight, barely detectable sweetness. A premium fish served on special occasions across the province of Pangasinan, cultured in ponds in coastal towns, particularly in the municipality of Bugallon, where the Sugpo and Malaga Festival is celebrated.
Unicorn Fish – Bolinao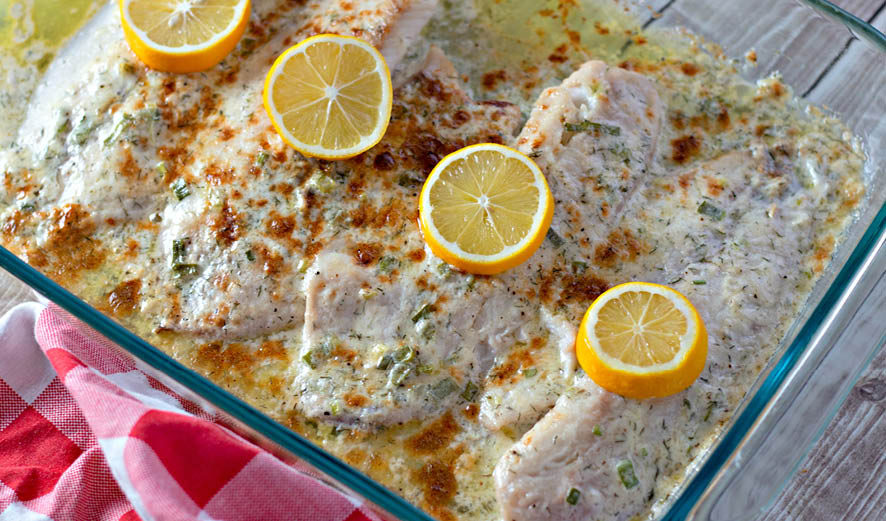 The unicorn fish is one weird-looking fish, hard-headed with a horn. It was locally known as Sinungay, derived from the word "Sungay" which means horn in Tagalog. They are usually found in Dasol and Bolinao Pangasinan.
The horn-like appendage in the middle of their eyes starts growing when the fish reaches about 13 cm or 5 inches. The horn of a male Sinungay grows a little bit bigger compared to females. They are closely related to tangs and surgeonfish and can grow to around 51-61 cm or 20-24 inches.
Unexpectedly, despite its strange appearance, Sinungay is soft and delicious. It's like Milkfish with a stronger and tastier flesh and fewer bones. This fish is recommended for kids.
Pompano – Bolinao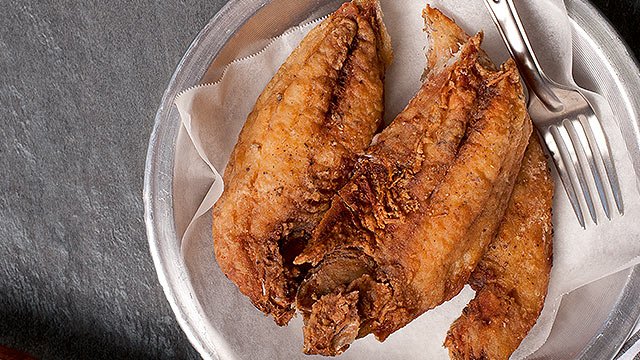 Pompano is an increasingly popular fish in Bolinao that is now commercially farmed and is an excellent source of selenium, vitamin D, vitamin B12, thiamin (B1), and essential amino acids. Many describe the Pompano as "the world's most edible fish."
A flat-bodied fish, a form that shows off the beautiful, silvery skin and a thick, firm white flesh, meat has a white skin with a little bit of tough, greasy, and firm texture that can easily flake off, has a delicate, sweet, salty, strong, and enticing taste, low-fat content and has soft tender bones.
It also has a mild tangy flavor due to its salty water habitat. Pompano is a delightful fish, a sure hit for chefs and diners. Easy to eat whole and has a unique flavor that will undoubtedly excite your taste buds.
Talakitok – Bolinao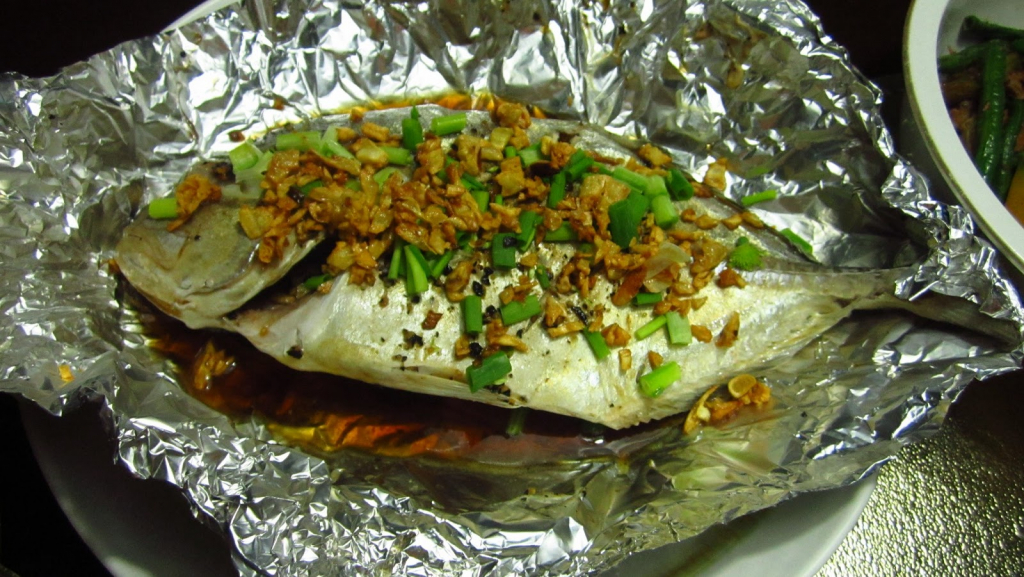 Talakitok has a delicious flavor with firm flesh, swimming in open water and around reefs throughout the coastal areas. Known growth to a maximum length of 125 cm and a weight of 32 kg is a bonus. They are good dietary sources of vitamin D and may reduce your risk of autoimmune diseases. They can be found in Bolinao, Pangasinan.
You can fry whole Talakitok and serve it with a strong escabeche style sweet and sour sauce, grill it on coals, or bake it in the oven. Fillets from larger fish are well breaded, seasoned with salt and pepper, wrapped in foil with a generous sprinkling of olive oil and the juice of one lemon, and cooked over a coal barbecue. Simple to make, delicious to eat.
Whole Red Snapper – Infanta
The Whole Red Snapper (Maya-Maya). Normally vary in size that can either be small or big. They are known for their vivid and distinct red color and are commonly found in salty environments and shallow reefs, like in Infanta, Pangasinan. Scarborough Shoal in the West Philippine Sea is home to high-value fish species, such as tanigue (narrow-barred Spanish mackerel), Lapu-Lapu (grouper), and Maya-Maya (red snapper).
Maya-Maya is a good source of omega-3, which helps increase good cholesterol levels, reduce blood clots, regulate blood pressure, and slow down inflammation. With its firm flesh and neutral taste, numerous dishes can be prepared like soup, with sauce, fried or even steamed.
Pangasinan Is also a home for different shellfish like oysters, mussels, crabs, clams, shrimps, prawns, and many more. It can offer the best of the best!
Where to find the best house and lot in Pangasinan
We do also have here the best community in the country, Camella! 45 years in building quality homes and well-planned communities across the nation in 47 provinces and 49 key cities and municipalities. We offer you here in Pangasinan- Camella Wedgewood & Camella Heights, Camella Urdaneta & Camella Crisciente.
Your Home in Santa Barbara: Camella Heights & Camella Wedgewood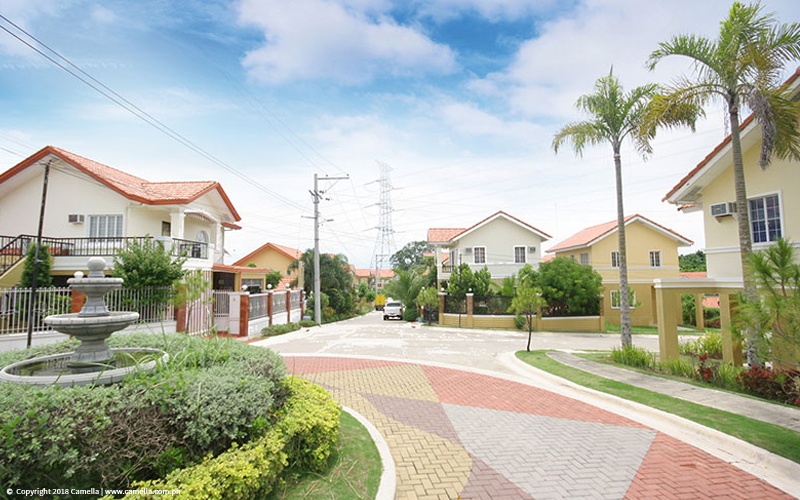 Camella Wedgewood and Camella Heights are located in the municipality of Sta. Barbara– with 8 phases to choose from. They offer a variety of well-designed modern houses with warm and homey touch for every type of family. 
It is at the heart of Pangasinan's three major urban areas: Urdaneta, Dagupan, and San Carlos City. Conveniently with the availability of transport terminals, close to businesses and commercial centers, schools, churches, and hospitals.
Your home in Urdaneta's heart: Camella Urdaneta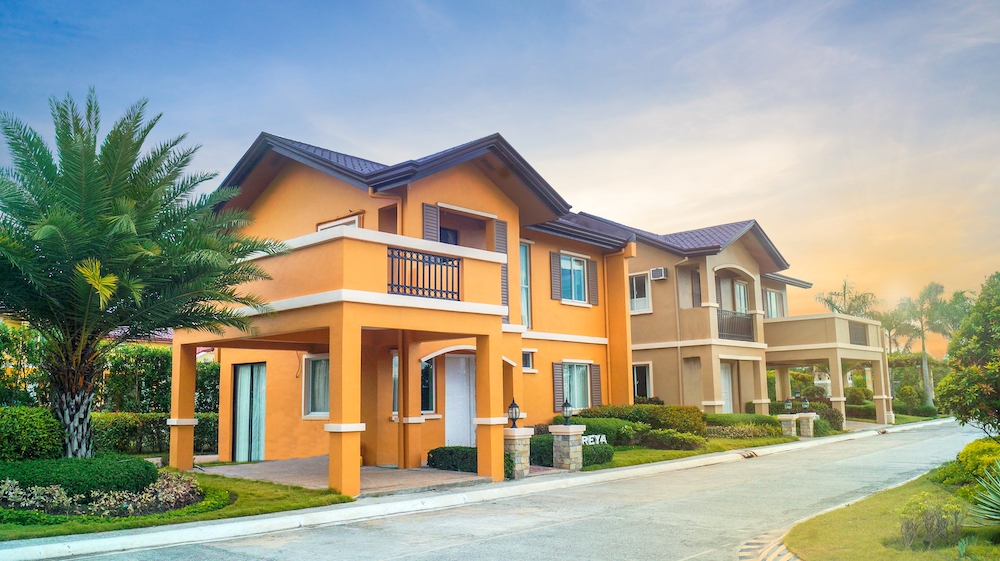 The latest Camella house and lot development in Pangasinan, the cleanest, greenest, and safest city in the North! Camella Urdaneta is a 10-hectare Spanish-inspired house and lot development along MacArthur Highway, Barangay Anonas, Urdaneta City.
Your exclusive enclave in Urdaneta: Camella Crisciente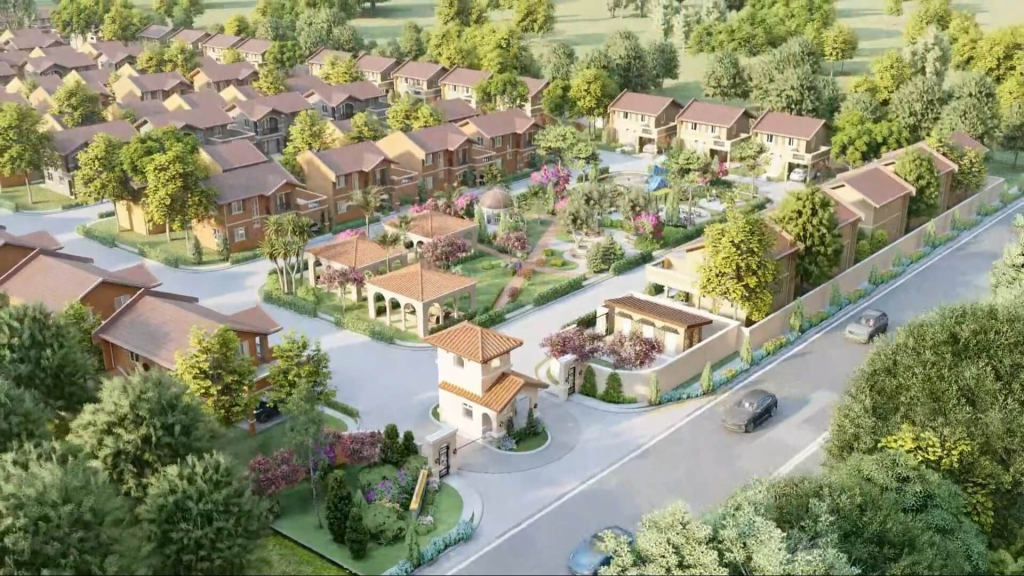 Camella Crisciente is a 2.4-hectare high-end residential enclave located a kilometer from the Tarlac-Pangasinan-La Union Expressway or TPLEX. Surrounded by breathtaking tourist beach destinations like Antong Falls in Natividad, Lingayen Gulf, Bolinao's Patar Beach, Hundred Islands in Alaminos City, Cabongaoan Beach, and Dasol's Tambobong Beach, you will surely be mesmerized by God's majestic creations and taste the best fresh kinds of seafood Pangasinan can offer.
Pangasinan has been described as a gateway to northern Luzon and the heartland of the Philippines. So what are you waiting for? Add Pangasinan to your bucket list if you're looking for a quick escape from the city. Get your home from Camella to experience all of its best offers because every Filipino deserves to live and enjoy their dream life!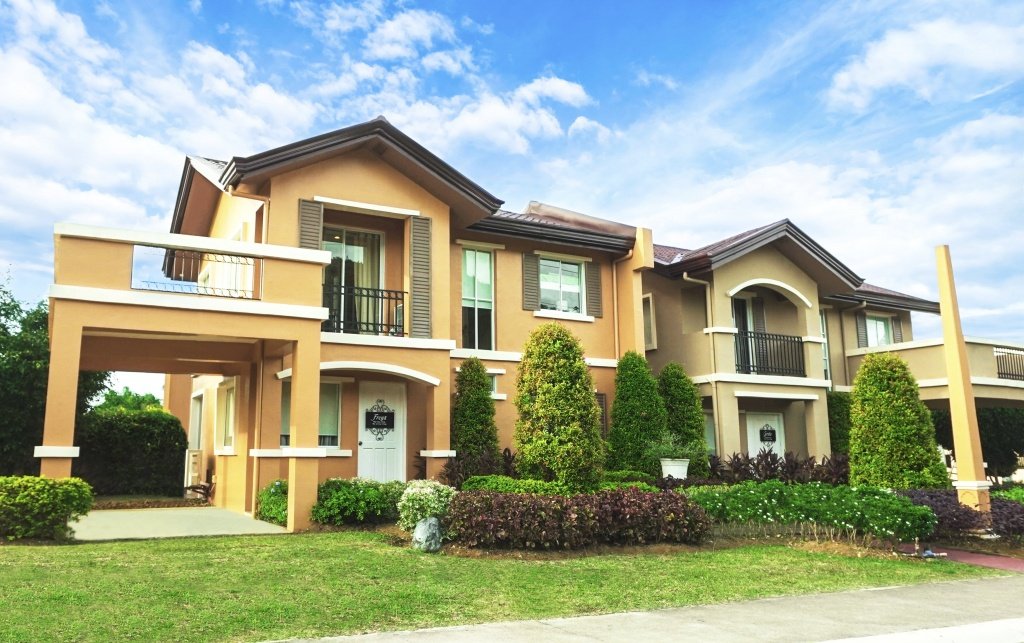 Check out Camella in Pangasinan
Discover our house and lot for sale in Pangasinan
By Racquel Almodovar