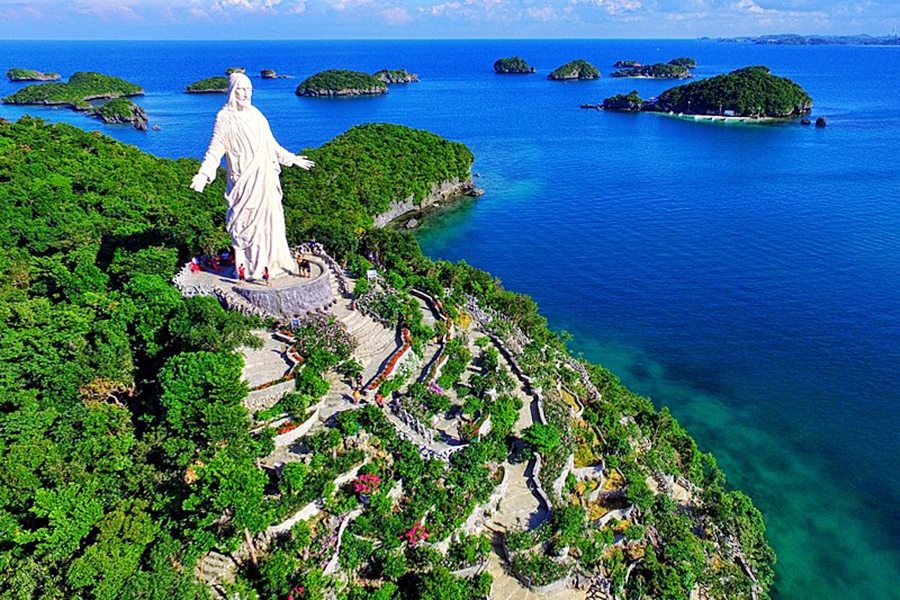 Pangasinan is the third-largest province in the entire Philippine Archipelago, with a total area of 536,818 hectares. It was given the name "asin" (for salt) after PanagASINan, which means "where salt is manufactured."
With its expansive terrain, Pangasinan has a lot to offer. The province is full of fantastic tourist attractions you'll enjoy, whether you travel with your family, friends, or alone. In addition to being a popular tourist destination, Pangasinan is proud of its exquisite cuisine and its friendly, welcoming, joyful, and loving residents.
We listed some of the things Pangasinan has to offer that will amaze you.
Lingayen Beach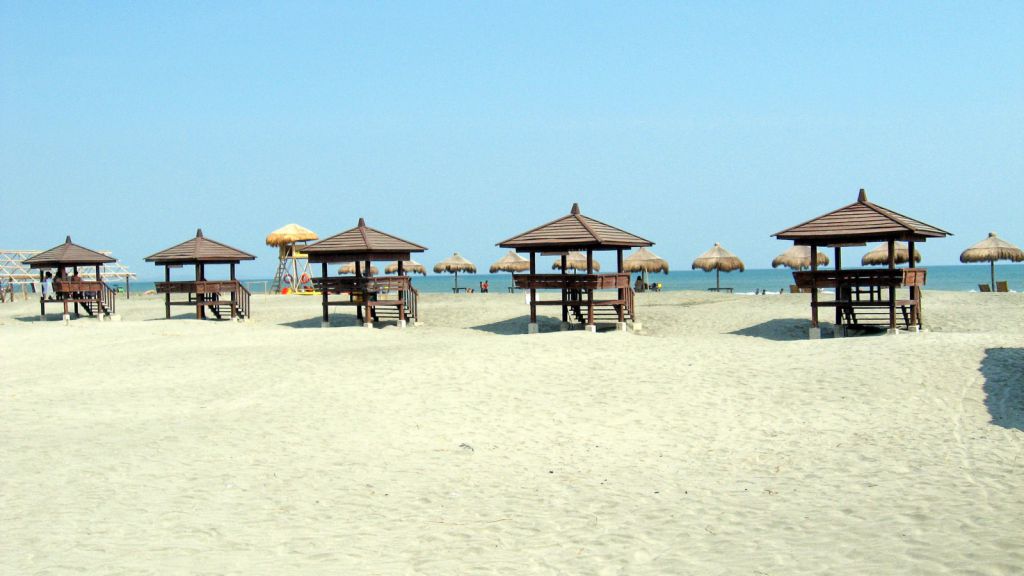 The Lingayen Beach is a beach with a picturesque setting ideal for beachgoers. It's a popular summer getaway for Filipinos looking to swim, relax, and unwind. This is ideal for viewing the sunset and sunrise, and you can pitch your tent on its camping grounds to take in the scenery.
Hundred Islands in Alaminos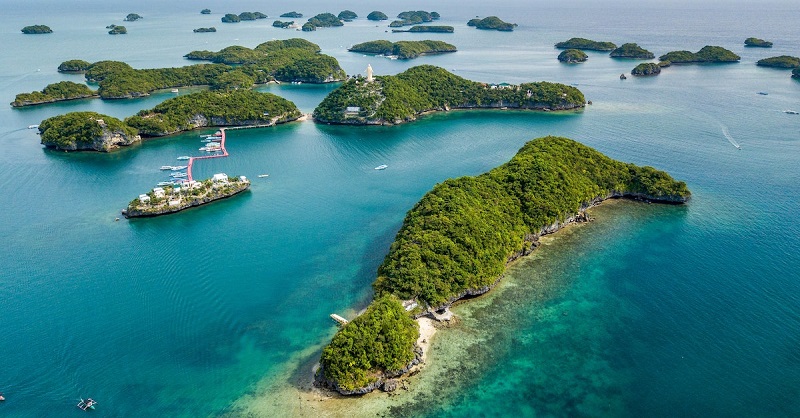 The Pangasinan Hundred Island National Park in Alaminos is the most popular Pangasinan destination for both domestic and foreign tourists visiting the island. The protected area encompasses 123 islets spread across the Lingayen Gulf.
Because each islet has a distinct shape and is thought to have formed millions of years ago, the view of these islets is even more unique and remarkable. Some islands have limestone cliffs, while others have white sand beaches.
Minor Basilica of Our Lady of Manaoag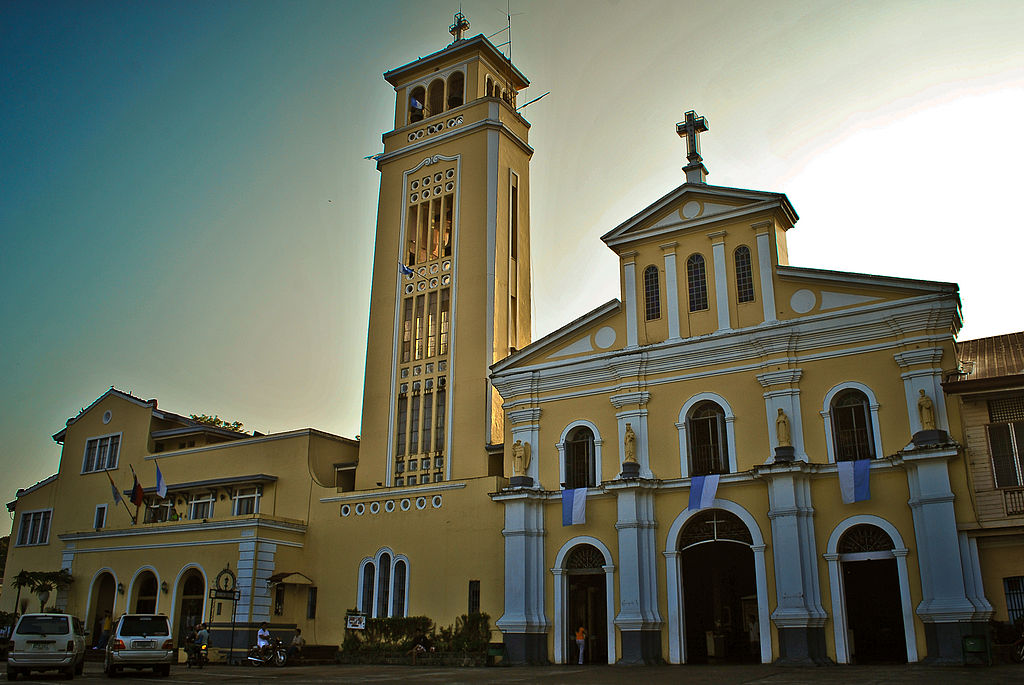 Our Lady of Manaoag is a well-known church that attracts thousands of Filipinos, especially during Holy Week. It is situated on Milo Street in Manaoag, Pangasinan. Every Catholic devotee believes that the image of Our Lady of the Rosary of Manaoag is miraculous. This church is one of the stops on a Pangasinan pilgrimage tour.
Enchanted Cave in Bolinao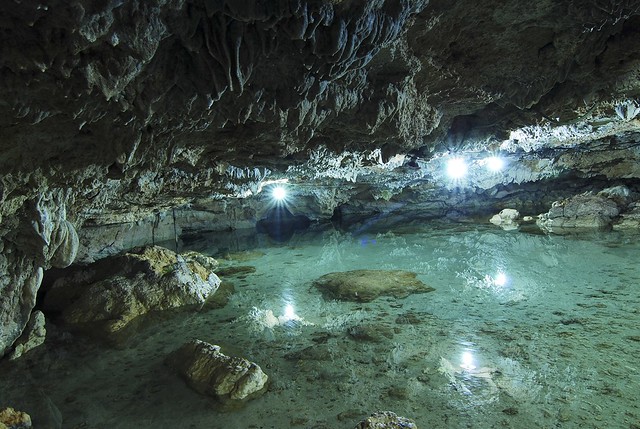 The Enchanted Cave in Bolinao is a great place to cool off if you're in Pangasinan during the summer. A pool of clear natural freshwater with an estimated maximum depth of 6ft is located inside, making it ideal for a refreshing swim. It is situated in a park close to Patar Beach.
Many locals believed that Bolinao was underwater millions of years ago, enchanting the cave. You will be amazed by the presence of coral rocks and fossilized clams in the area, many of which you'll see on your way to the cave entrance. The fact that the Enchanted Cave in Bolinao is made of coral limestone lends credence to this theory. This history distinguishes the cave and contributes to its popularity as a tourist destination.
Puto Calasiao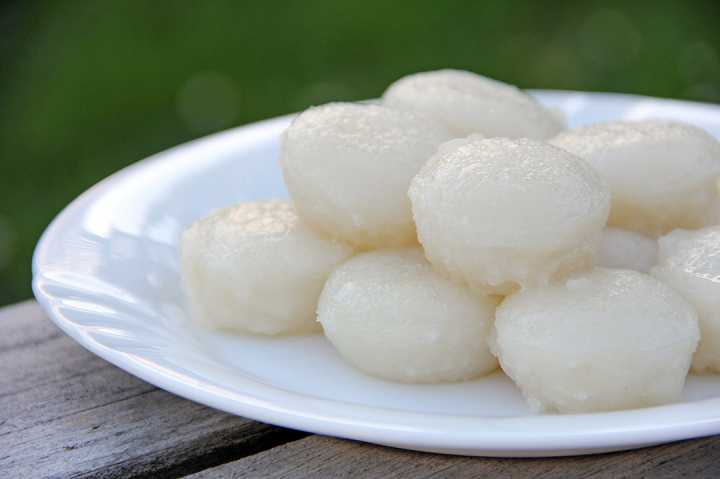 The famous Puto Calasiao is a rice cake that is cut into small bite-sized pieces. It is made from fermented semi-glutinous rice in jars. Fermentation is required to create this sweet, moist, and chewy puto. Puto Calasiao has a distinct flavor as a result of this process.
The batter is fermented for varying amounts, ranging from three hours to a couple of days. However, the flavor is consistent among local vendors, making it ideal for snacks and pasalubong.
This recipe originated in Calasiao, Pangasinan, and is known as the town's "white gold," as it is a major economic driver in the region. A Puto Festival is held annually to honor this native delicacy of white rice cake.
Dagupan Bangus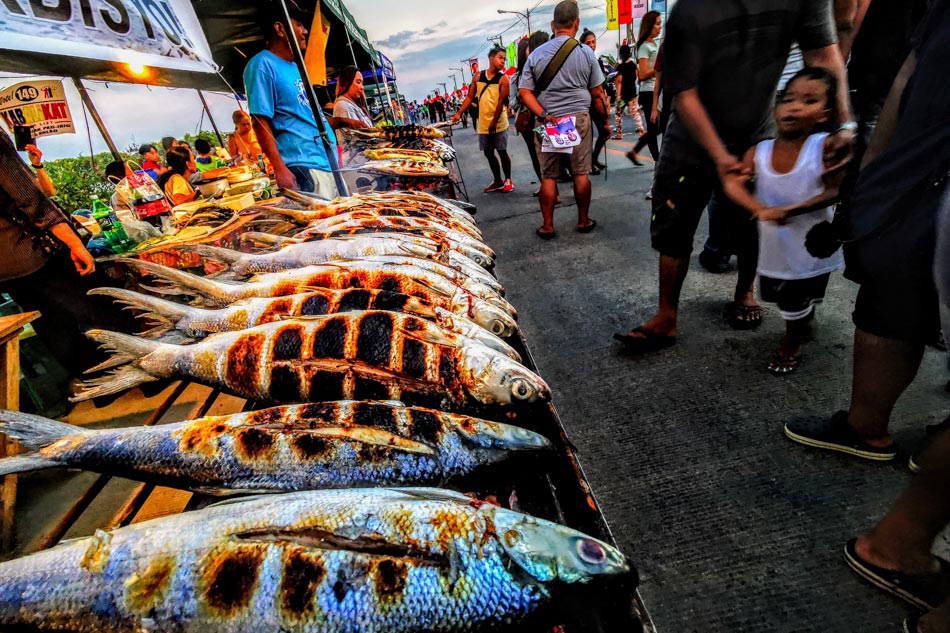 Bangus, also known as milkfish, is the Philippines' national fish, and Dagupan City is the Bangus Capital of the Philippines.
Every year, the government of Dagupan hosts an annual festival with various activities in April. It begins with a grand opening called "Gilon-Gilon ed Baley" (street dancing competition, job fairs, Culinary Bangusine competition, and the famous "kalutan ed dalan (bangus grilling on the street/highway) to end the program."
Bangus can be prepared in various ways, including boneless Bangus, Lumpiang Bangus, Rellenong Bangus, Bangus sardines, and many others.
Sunflower Eco Farm in Tayug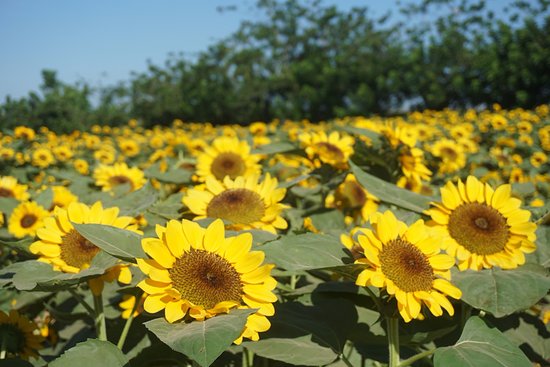 The Tayug Sunflower Eco Park, located in C. Lichauco, is a haven for those who can't get enough flowers. The park, as the name implies, is home to thousands of flowers, but not all are sunflowers.
There are also marigolds, petunia, celosia beds, and other ornamental plants here. There are also various types of vegetables in the park that you can pick and harvest for a fee.
The sunflowers are planted continuously throughout the year, so you can be sure that there will be blooms no matter when you visit. You can even bring a piece of the experience home with you because the eco-park sells potted and blooming flowers such as zinnias, torenia, and sunflowers.
Provincial Capitol in Lingayen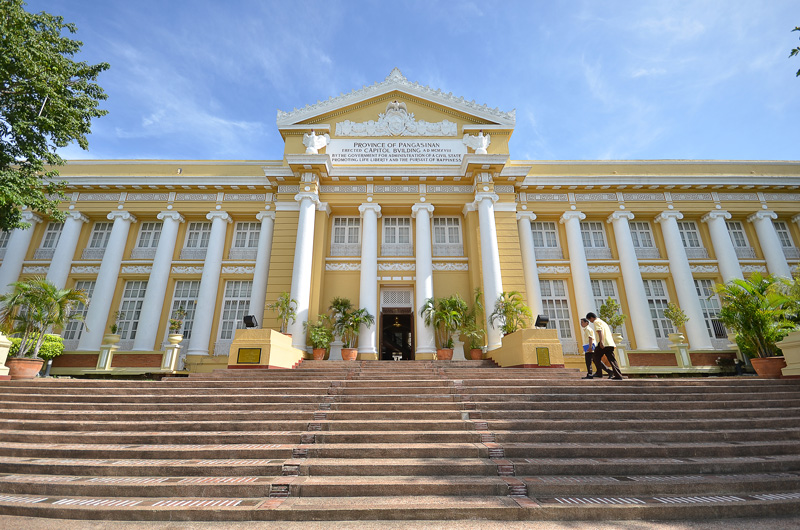 Lingayen Capitol is one of the most popular tourist attractions here in Pangasinan, where anyone is permitted to enter and take photographs. It is also becoming a popular location for prenuptial photo shoots among Pangasinan couples. The National Commission for Culture and Arts designated the capital as one of the Philippines' eight Architectural Treasures, and Pangasinenses are proud of this heritage site.
Camella Homes in Sta. Barbara and Urdaneta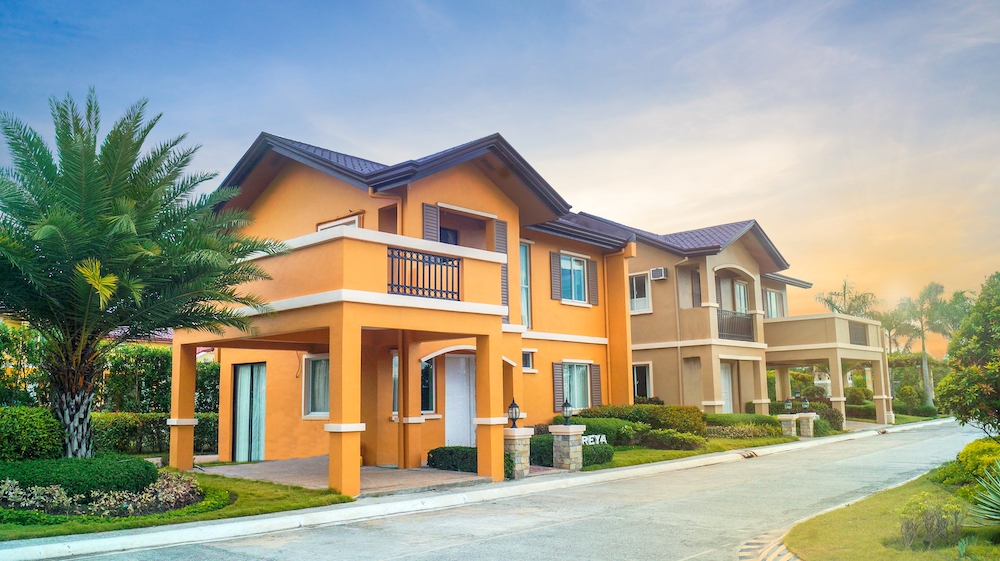 Pangasinan is one of the best places in the Philippines to invest in real estate. Aside from being the best place to visit and to travel to, Pangasinan is also the best place to live in because a beautiful environment and diverse cultures surround it.
Camella is a nationally trusted home builder that grants every Filipino's dream of owning a home by creating master-planned communities in areas such as Pangasinan. Camella Heights and Camella Wedgewood are two Camella communities in Pangasinan located in Brgy Minien West and East.
This picturesque community has a hilly and green landscape ideal for relaxing and escaping from a toxic environment, surrounded by trees, which provide a cool breeze during summer. It is also known as the little Baguio in Pangasinan.
On the other hand, Camella Urdaneta and Camella Crisciente are two more Camella projects in Pangasinan, both of which are located in Urdaneta City, which is known for being the greenest, cleanest, and safest city in the North. It is a master-planned community designed to make residents' lives easier, safer, and more convenient.
It's the best neighborhood because it's close to schools, churches, hospitals, and supermarkets. For more information on these projects, contact us at 0999 886 4272 or 0917 323 3972.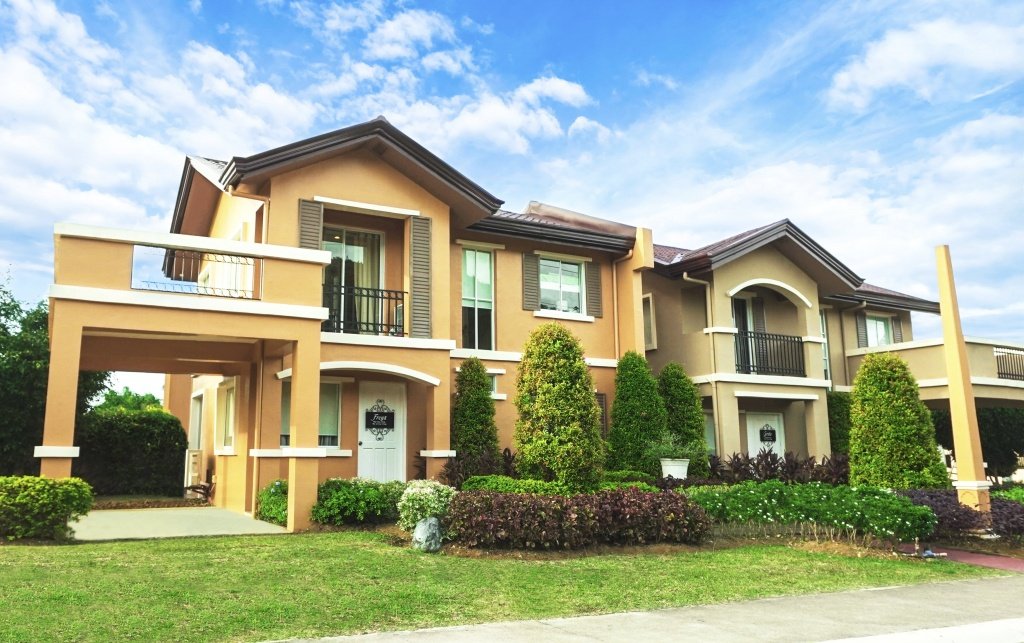 Invest in the Province of Pangasinan
Discover our house and lot for sale in Pangasinan
By Raquel De Guia