December 31 marks a gastronomic event in the Philippines to welcome the new year. Filipinos are at home preparing their dishes for their family during this time. This culture of having an extravagant meal as the new year approaches has been a staple of Philippine culture for centuries. This culture is called "Media Noche."
Media Noche (the Spanish word for midnight) is a feast that Filipino families prepare in the late hours of December 31 and is eaten right after the start of January 1. Most of the time, families eat their media noche after watching the fireworks display around midnight on the new year. This midnight meal represents hope for the upcoming year and a celebration of lasting another year on earth.
This celebration is different from Noche Buena, held every December 24 as a celebration of Christmas. The meals prepared for Noche Buena and Media Noche are even different. Two feasts in five days are a lot if you're a foreigner. Well, it is, which makes the Filipino Christmas tradition special.
Without further ado, here is some traditional Filipino cuisine during Media Noche.
Twelve Round Fruits
During Media Noche, you would see 12 round fruits (if not more) at the centerpiece of every dining table in the Philippines. According to Chinese culture, placing 12 fruits brings good luck in the upcoming year. Some of the fruits that you will find in this centerpiece are watermelon, apples, oranges, pomelo, grapes, and melon.
The 12 fruits represent the months of the year, and their round shape is believed to be associated with financial prosperity.
Spaghetti and Pancit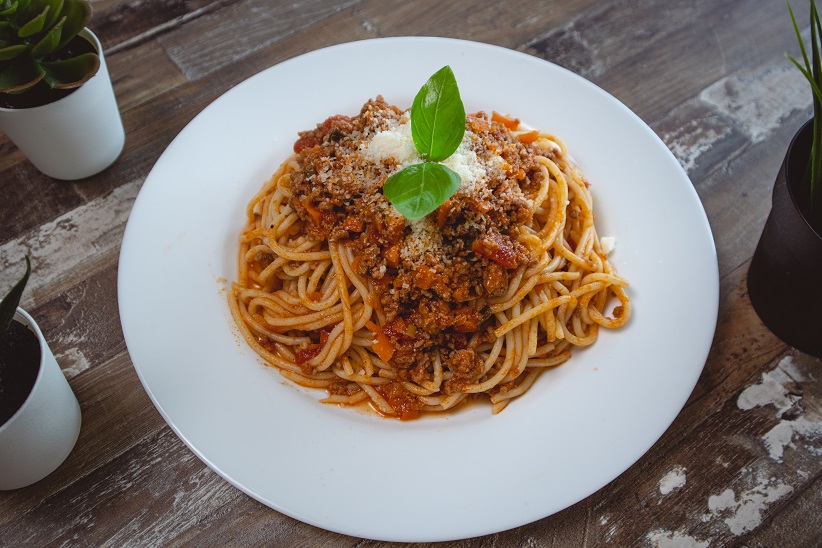 Filipino-style spaghetti is one of the Filipino recipes present on every occasion in the country. Filipino-style spaghetti is a copycat of the traditional spaghetti and meatballs dish. However, instead of meatballs, this spaghetti uses diagonally-sliced hotdogs and ground beef mixed in spaghetti sauce as protein. And instead of using tomato sauce, this spaghetti uses banana ketchup as the main sauce ingredient.
On the other hand, pancit is the traditional noodle dish in the Philippines. There are many variations of pancit depending on the type of noodles, cooking method, ingredients, and place of origin. The most common types of pancit served every Media Noche is pancit Malabon (like pancit palabok but with thicker noodles) and pancit bihon. Pancit is served during Media Noche because it is believed that pancit will give people long life.
Lechon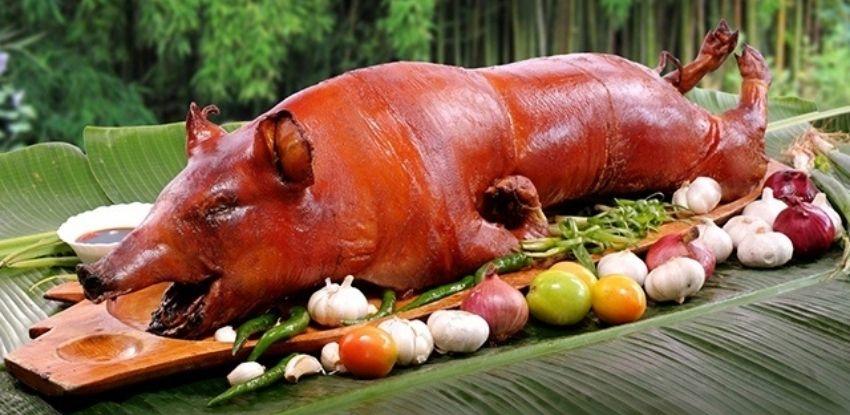 Lechon is a roasted pig and stands out as the main dish of Filipino Media Noche meals. Lechon's soft meat, crispy skin, and sauce make everyone crave it. Lechon is often the star of every celebration because of its taste and high price. Lechon is one of the most sought-after meals every new year but is extremely high in cholesterol.
Filipinos serve pancit every new year for long life, but also have lechon, a food high in cholesterol, on their dinner table. It's ironic, but both dishes deserve their place during Media Noche because of their taste.
Sticky Rice Cakes
Biko, Sapin-Sapin, Kalamay, and other dishes using sticky rice are at the dining table during Media Noche. These sweet delicacies that primarily use sticky rice, coconut milk, and brown sugar are perfect for dessert during Media Noche. These dishes are served to strengthen togetherness in family members.
According to Chinese tradition, the stickiness of the rice will make the family "stick" together. Speaking of Chinese tradition, Filipinos have been including Nian Gao or Tikoy in their Media Noche feast for decades. Tikoy is made from glutinous rice, flour, water, and sugar.
Hamonado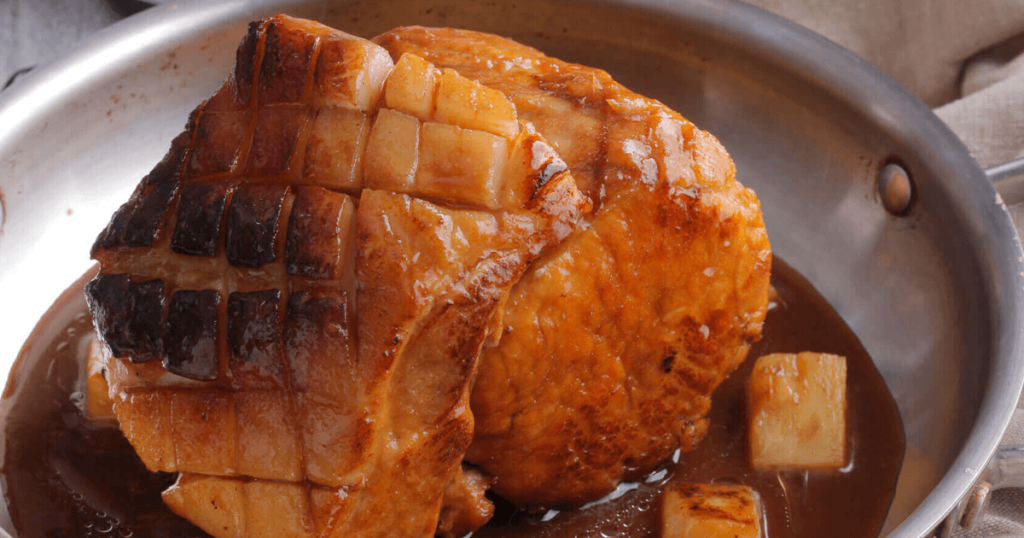 The Hamonado is a Filipino dish consisting of pork marinated in pineapple chunks, pineapple juice, and soy sauce. It is similar to pineappled chicken. The only difference is that pineappled chicken uses a milk-based sauce instead of soy sauce. This Filipino dish has a unique sweet taste.
Hamonado is different from ham served during Christmas time, Although some sources say that Hamonado got its name from the word "hamon" as both dishes are made of pork and involve pineapples.
Rice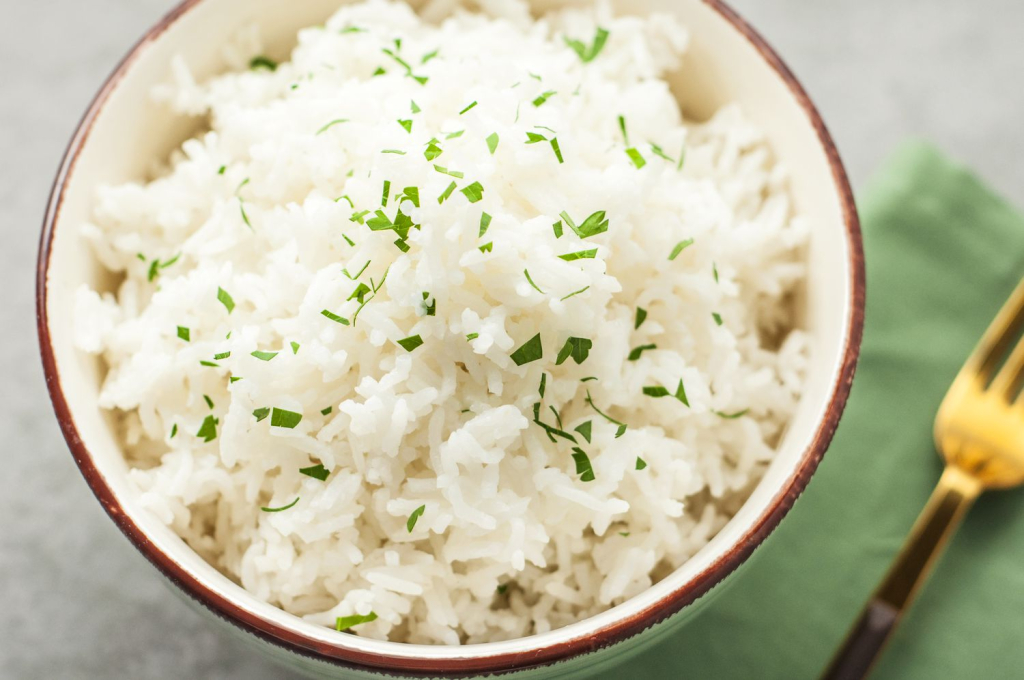 Filipinos eat rice regularly and is considered as a staple Filipino food. However, ancient beliefs tell us that serving white rice on New Year's Eve can produce wealth and huge income for your family. There is also a tradition where Filipinos place a bowl of uncooked rice in the house. The uncooked rice is then topped with coins and an egg for good fortune.
Chicken and Fish
Nowadays, you will see dishes like grilled chicken on the dinner table during Media Noche. However, serving chicken during Media Noche was a big taboo back in the day. Some Filipinos believed that serving chicken would bring bad luck and make Filipino families "isang kahig, isang tuka," a Filipino idiom for "living in poverty."
Chickens are associated with hardship because they have to scratch and peck the ground to search for food. Aside from chicken, fish, especially bottom-feeding ones, were not included in the traditional Media Noche menu because these aquatic animals rummage for food at the bottom of the ocean according to Chinese tradition. So before making that grilled tilapia, ask yourself if you want to believe these superstitions.
However, the case is different for milkfish. According to superstitions, milkfish is an excellent addition to Media Noche. It provides prosperity and abundance because it lays many eggs. This is because milkfish swim forward, which symbolizes growth and improvement, while their scales represent coins.
It is your prerogative if you will believe these superstitions or not. It is you who makes your luck.
What makes Media Noche special?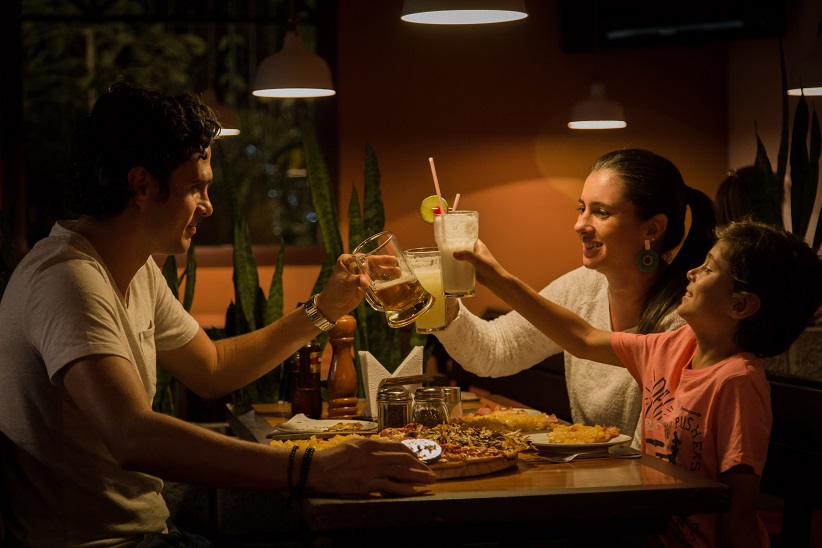 Media Noche is genuinely unique because it is a tradition derived from the Spanish, yet the gourmet dishes served during this occasion is usually tied with Chinese superstition. This celebration shows the diverse culture that Filipinos have.
You can serve as much food as you want during this feast. However, it is typical to see at least three dishes on this list in every Filipino household during the New Year.
This year, Camella has celebrated its 45th year in real estate. We have provided more homes for Filipino families in 2022 and for sure, we will achieve greater heights in 2023. We at Camella wish that you have a prosperous year ahead!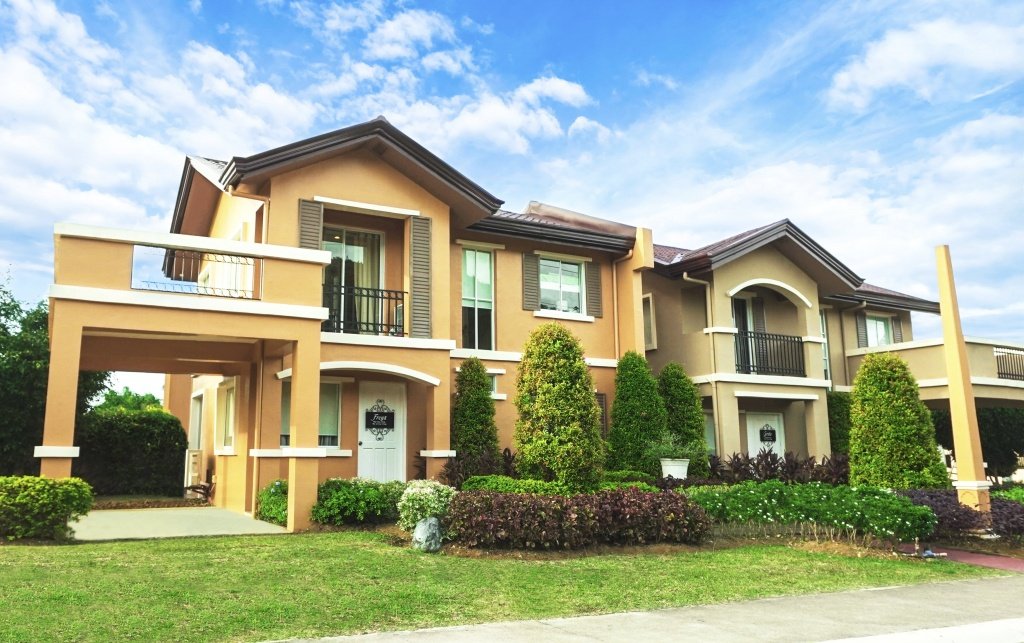 Check out our Houses for sale in the Philippines
Discover our house and lot for sale in the Philippines