by Billy Mabanag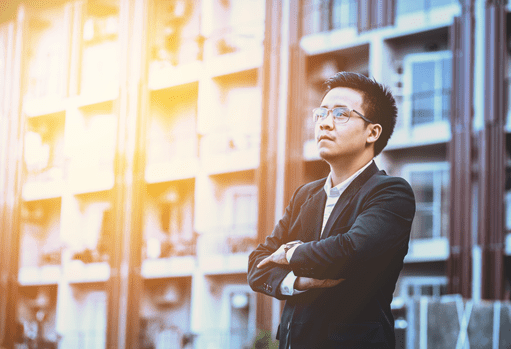 The real estate industry has been evolving for many years now, and there has been a lot of companies going head-to-head when it comes to profit. In the Philippines, real estate has helped many Filipinos land more jobs and help the overall economy.
In geographic distribution, the National Capital Region (NCR) leads the real estate industry in terms of revenue generated. In establishments, NCR also remains ahead 42.1% of the total establishments in the country as of 2018.
These estate establishments spent a total of Php 47.0 billion. This equals an average of Php 532,826 annually per paid employee.
For those who are looking for a career path with benefits like flexible time off work, a real estate career may be your best option. There's a wide range of opportunities for real estate jobs available for you in this wide industry, whether you are a fresh graduate or a tenured professional.
What are the careers, salaries, and requirements to start your real estate career?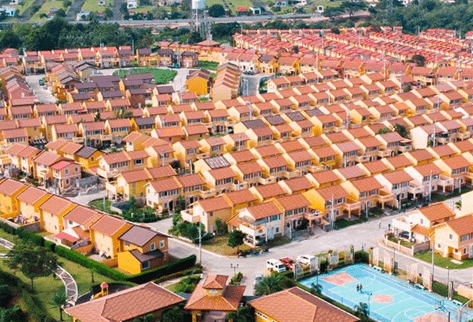 Real Estate Investor
A real estate investor is one of the most rewarding jobs to make sure your career takes off. Real estate investors buy property or land and maximize their profits by selling it. This way, real estate buyers becomes an instant investor.
The learning curve for this job may not necessarily be easy, but it is surely rewarding. Before you can establish your reputation as a real estate investor, you must first understand and learn more about real estate transactions. These are things like knowing where to buy an investment and what are the best properties in the Philippines that you can offer to your clients.
As a real estate investor, you need to have extensive knowledge of the real estate market to make sure you are earning profit. These are some of the things that you need to consider:
Enough funds for investment
Find the best investment properties and their location
Know your property's selling point
Know your competitor
Analyze your profitability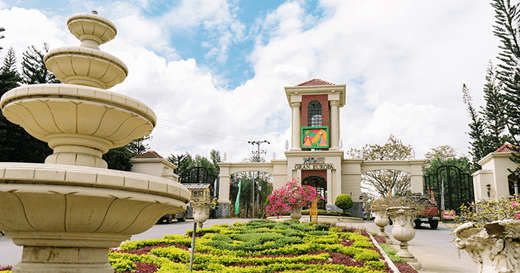 Working for a Real Estate Developer
Vista Land and Lifescapes Inc. is one example of a real estate developer. These developers are the ones who buy land and build real estate property. After buying the land, they produce a community or subdivision that helps Filipinos fulfill their dreams to own a peaceful and calm house and lot inside the subdivision.
A real estate developer plans,designs, and constructs buildings. They propose, finance, and execute the plan to build master-planned communities. The developer also works with different professionals. Under these real estate developers, there are opportunities for architects, engineers, contractors, construction teams, lawyers, and other professional career opportunities.
Real Estate Agent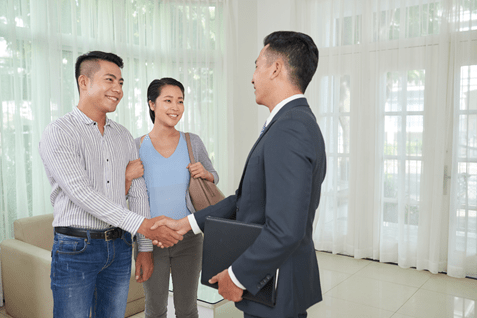 A real estate agent is probably the most popular career and the first thing you think of when you hear real estate. Agents help people or companies buy or sell properties to other people or businesses.
To become an agent, you must first have a real estate license, and it involves extensive training and seminars. This will solidify your credential as an accredited or certified seller. This is on top of the basic requirements to be a successful seller, which include good communication skills, a large network, and excellent customer service.
Generally, there are two types of agents: residential and commercial agent.
Residential Real Estate Agent
Residential real estate agents are the ones who facilitate the process of buying a house and lot, lots, condominium units, or any other residential property between sellers and buyers. Some residential agents have a specialty based on their focus on specific kinds of residential properties. Some focus more on selling house and lots, while some only focus on luxury homes, vacation homes, or other foreclosed properties in the housing market.
Commercial Real Estate Agent
Commercial agents work in the commercial sector of the real estate industry. While residential agents sell house and lots or condos, commercial real estate agents sell commercial properties like retail spaces, hotels, and office space to businesses.
This kind of real estate job is recommended for those who have an understanding or mastery of businesses, particularly in finance. Their field of work is more on data analytics or research. They research how to capitalize rates and rates of return.
These careers have a lot of commissions to offer too. The more deals you close, the more money you receive.
Real Estate Broker
Brokers are the ones who work to negotiate and arrange real estate transactions between two parties. Real estate agents sign with a brokerage. Agents, therefore, work for real estate brokers. Brokers, on the other hand, can either work independently or start their brokerage.
To become a certified real estate broker, you must ideally first spend one to three years working as a real estate agent. After that, you can then apply for a broker license. You must also complete the training requirements and pass the broker licensing examination.
Real Estate Wholesaler
This career in real estate is one of the best choices if you already have an established name in the industry. This kind of career is mostly for individuals who are in the third party. They help negotiate with the property owner to sell the property at an additional price. As a real estate wholesaler, your responsibility is to find a buyer and sell the property for a profit.
Marketing Specialist
Photo by Merakist on Unsplash
A marketing specialist is one of the important careers in real estate, especially now in the digital age. Now, marketing specialists are equipped with more digital tools to create digital content, write campaigns, manage social media platforms and the overall brand in general. Marketing specialists help bring the brand to the clients who need the service and help in buying real estate properties.
Real Estate Attorney
These are the professionals who are licensed and skilled in the legalities behind property matters. They are the ones who step in and handle titles, transfers, documentation, or other legal problems. They help and guide the clients during the transaction process and ensure the home selling process is legal.
Home Inspector
Some call them CCD or the Construction Change Directives. This job is also important in the real estate world since they inspect and examine if the property has defects or issues. Their job is to make sure that no problem will occur when the buyer buys the property. If issues occur with the property, the home inspector will point out the blemishes and will fix them again.
These are just some of the careers you may fit into in real estate. If you are ready to start your journey in becoming a real estate business partner, you may visit Camella's career page. For our catalog of home offerings, you may check our selection of house and lot for sale in the Philippines.