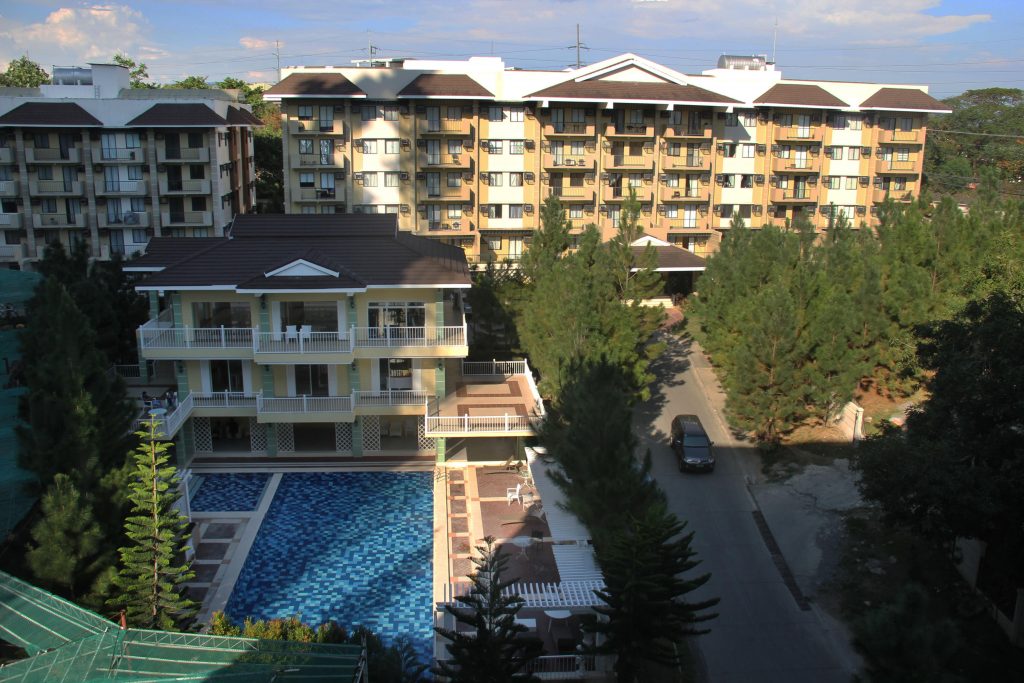 There are a variety of reasons why people invest their hard-earned money and their savings, especially if there are so many profitable investments to consider that could reach their financial goals. One of the best choices is real estate investment; invest in condo.
Condos can be attractive and wise investment opportunities than investing in a house. They often have lower prices in a given market, and they have fewer maintenance issues for owners to worry about. Plus, it could be one of the best choices to serve as an income-generating asset, as it usually appreciates its value and it lasts a lifetime.
Now the question is, "Why should I invest in a condominium?", "Is it worth it, and how do I get into this?".
If you are planning to invest in real estate and purchase a condo, keep in mind that it would have a huge personal decision that requires preparation, research, and commitment that drastically impacts your life. That is why you must be mentally, emotionally, and financially capable before taking this big step.
So, if you are ready, here are the reasons why you should consider investing in a condo.
What is a Condominium?
Before we dig deeper, you should know first what a condo is.
A condominium is also known as a condo is a large building or residential complex in which there are separate units, with each condo unit being owned by an individual. Condo residents share common areas, features, and building amenities with other residents. These include lobbies, parking spaces, swimming pools, gyms, and other recreational centers.
Condo owners are accountable for what goes on inside their units, including maintenance and repairs. Beyond that, they are required to pay regular fees to a condo establishment. Those fees contribute to the upkeep of the shared common areas, building amenities, and the exterior of the complex.
Why Should You Invest in a Condo?
1. Condo has an Ideal and Most Favorable Location
Condominiums usually have the perfect location when it comes to buying real estate. When I say perfect, it means you do not have to worry about everything or your money if you want to earn from buying a property. For instance, it is located at the heart of the rising and emerging business district in Davao City and has always proven to be a good investment area. Because of that, condominiums are situated incredibly, and they have the potential to appreciate in value over time.
Moreover, you will know how beneficial a condo with a good location is when you own rental property. You can decide on how much rent you can charge, what kind of renters you will have, and if the rent agreements in the location are seasonal, short-term, or long-term.
The best location also determines how convenient and accessible the condo is when it is near the commercial and business hubs, transport services, workplace, schools, hospitals, shopping malls, supermarkets, and places for unwinding and relaxation.
2. An Impressive Array of Resort-themed Amenities and Features
A condo is not a condo without the all-in lifestyle amenities and great building features offered, such as swimming pools, fitness gyms, clubhouses, playgrounds, parking spaces, parks, and other common places and facilities. It was one of the reasons why many people are investing in a real estate property that has complete amenities, especially with those living a busy life and believe me, it is rewarding.
Imagine yourself living in a community that makes you relax after a long tiring day, and it feels like it's a vacation every single day. Imagine coming home to recharge and breathe the fresh air with naturally beautiful verdant landscapes and keeping the day busy with fun leisure activities to bond together with your kids or partner and all your loved ones as much as possible.
You will also love to live in a condominium equipped with fitness facilities that will also help you live a balanced lifestyle. Aside from having a gym, there will be running tracks and a swimming pool that will help you keep fit. Green open areas can also allow you to practice other hobbies, and if you have pets, they will love you more. Furthermore, you would have many opportunities to make friendships as these amenities would have to be shared with your neighbors.
3. Safe and Secured
If you are worried about security, considering your family's safety, and wondering if your condominium is well-guarded from accidents and intruders. Condominiums have 24/7 security, like CCTV cameras, smoke detectors, fire sprinklers, and even an electric perimeter fence to keep leisure and peace of mind at its best.
You will also make yourself or your family safe and secure to live, work, and play in a clean and safe environment that the community offers. You will feel comfortable living knowing that your air, water, plants, and food supplies, which are essential for our personal health and wellbeing, are all safe and secured.
4. Hassle-free Living
Condos are prevalent for people who want the freedom of owning their homes, but sometimes they do not have the time to upkeep what is within and beyond their place.
So, to further the convenience of every resident, condos are highly convenient as the maintenance problems are taken care of by the condo associations. Thus, if you like the idea of owning your own place, you will not find yourself cutting grass or cleaning gutters and roofs. Moreover, a condo might be an excellent fit for you, as it enables you to focus more on the investment facets of the property and not to worry about upkeep.
5. Built by an Award-Winning Developer
You know you are one-hundred percent sure that this will be the best condominium investment for you if you know a well-known real estate developer of the country built it. Given the amount you need to produce to purchase a condo unit, investing in a tried and trusted developer that provides high-quality condo units is only the best for you. 
Speaking of value-for-money and high-quality homes, Camella is the Philippines' largest home builder with an excellent reputation in building top-quality homes for over four decades and counting.
Here in Camella, everything is within your reach. It has complete amenities, accessible and convenient to all sectors of society, and safe and secured, which makes it the top choice of every Filipino. Not only that, it is set in world-class surroundings and dressed in awe-inspiring themes, which surely you will love it.
So what are you waiting for? Turn your dreams into reality and be a part of our growing community here in Camella.
Written By: Dorothy Kate D. Jimenez