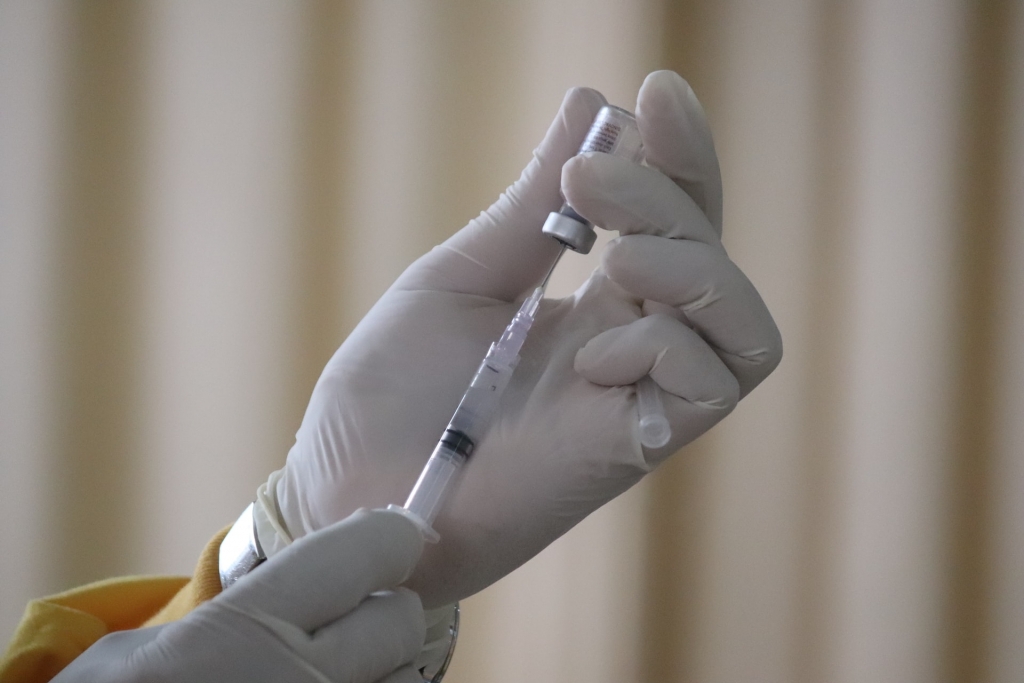 As part of the country's aim to fight the pandemic, the Philippine government is administering COVID-19 booster shots to all individuals over the age of 18; in an effort to strengthen their immunity against coronavirus illness and new variants. Here are some of the things that you should know before receiving a booster shot:

What is COVID19 booster shot and who are eligible to get one?
Booster doses are administered to individuals whose immunity has waned over time; after completion of their COVID-19 immunization.
They are administered three months after the completion of a two-dose vaccination and two months after the completion of a single-dose vaccine; to fully immunized people over the age of 18 years. The Food and Drug Administration (FDA) began shortening the interval between primary series and booster vaccinations on December 22, 2021; in response to the emergence of the more transmissible Omicron coronavirus variant; which quickly became the most prevalent variant in the United States 20 days after its detection. With this, healthcare personnel who got their first doses outside the country may also obtain booster injections in the Philippines.
Moreover, each individual is only eligible for one booster shot.
It is entirely optional, although health professionals strongly advise it; in light of the recent finding of novel coronavirus strains. Seniors and immunocompromised patients are recommended to get the vaccination as soon as possible; since the protection is given by COVID-19 immunizations deteriorates more rapidly in susceptible sectors.
Which Booster Shot should I obtain?
The Department of Health has allowed the administration of a single dosage of Pfizer, Sinovac, or AstraZeneca; as well as half the recommended amount of a Moderna shot as a booster.
It must be administered at least three months after getting Pfizer, Moderna, Sinovac, Sputnik V, and AstraZeneca in a first series; or two months after receiving Janssen in a single shot.
Am I receiving the same brand of vaccines or a different one?
The DOH said that individuals may choose to utilize the same brand of vaccination (homologous vaccine) or a different brand (heterologous vaccine); as the original series got.
However, customers who had Sputnik V or Janssen as their first series will not be able to obtain the same brand as their booster for the time being. This is because there is an insufficient supply of the Sputnik V vaccine and Janssen has not yet applied to change its emergency use authorization; to include booster doses in the regimen, authorities added.
Which vaccine brands are safe to combine?
If the vaccinee chose to get a different brand as a booster, the following combination may be administered:
Sinovac: AstraZeneca, Pfizer, Moderna
AstraZeneca: Pfizer, Moderna
Sputnik V: AstraZeneca, Pfizer, Moderna
Janssen: AstraZeneca, Pfizer, Moderna
Pfizer: AstraZeneca, Moderna
Moderna: AstraZeneca, Pfizer
While vaccinees have alternatives, Health Undersecretary Maria Rosario Vergeire stated that people who first received the Pfizer and Moderna mRNA vaccinations are "not advised" to take the inactivated vaccine (ex. Sinovac); as a booster shot.
Additionally, the DOH official said that patients who had two doses of AstraZeneca may have a booster injection from the same brand; although care should be used owing to a probable effectiveness concern. She advised patients immunized with vector-based vaccinations; such as AstraZeneca to get another type of vaccine for their boosters.
However, Vergeire emphasized that heterologous immunizations are associated with an increased risk of adverse responses; particularly with the Pfizer and Moderna vaccines.
Further studies
Meanwhile, "there are more consistent studies on homologous vaccines' safety and effectiveness against severe or serious COVID-19," she noted.
Additionally, Vergeire said that it may be beneficial for patients who have had bad responses to immunizations to get a homologous series, which has a more consistent safety profile.
Vaccine recipients with "adverse response risk," such as the elderly, those with underlying diseases, and those predisposed to blood clots, myocarditis, or anaphylaxis, she warned, should contact their attending doctors about the suggested boosting method.
Advantages of Getting A Booster Shot
Vaccine manufacturers have been aware for months that the immunity immunizations elicit against COVID-19 might diminish with time, necessitating a supplemental dose. Vaccine specialists in the United States and overseas believe that boosters seem to restore immunity to its pre-vaccine level and provide additional protection against new coronavirus strains.
Two independent Israeli trials found that booster doses of Pfizer/coronavirus BioNTech's vaccination significantly decreased infections and COVID-19 mortality by 90%.
Due to the increased danger of the Omicron variety, which is thought to increase the risk of reinfection, the vaccine expert panel in the Philippines suggested that fully vaccinated people be provided early access to booster injections.
Pfizer/BioNTech said that early laboratory tests indicate that the third dosage of their vaccine may enhance protection against Omicron, while Moderna stated that preliminary data indicates that its booster injection raised antibody levels against the Omicron strain.
When can I get my COVID-19 booster shot if I tested positive?
In January 2022, the DOH established three requirements for those who have recently tested positive with COVID-19 to have their booster vaccine and receive extra protection.
You must finish your term of seclusion. It will be after a seven-day isolation period for fully immunized people who are asymptomatic or have minimal symptoms. It may take up to 21 days in the case of severe symptoms.
You must maintain a normal body temperature for 24 hours, even if you are not using fever-reducing medication.
Your respiratory problems have improved dramatically.