Why not consider retiring to Palawan if you've been saving for retirement? People come to Puerto Princesa Palawan for a short escape from reality or to get away from stressful work, while others come to learn more about themselves and their future plans. For retirees, Puerto Princesa Palawan might be an endless source of adventure and paradise for the rest of their life.
First and foremost, Puerto Princesa is situated in the western section of the Philippines. It is a seaside city in the Palawan island province. It is well-known for its stunning beaches and natural beauties. Furthermore, there are advantages and disadvantages to residing in a certain location or city.
When it comes to living, there is a slew of things to consider, including housing, jobs, food, the environment, the province's inhabitants, and so on. One of the city's advantages is that it attracts a large number of tourists, which can assist our economy flourish by bringing in local companies and delicacies. As people from all over the Philippines get more experienced, the city's business and the economy will expand. Because it is an urbanized seaside city, the cost of living may be lower because it is not surrounded by high-tech enterprises and lifestyles.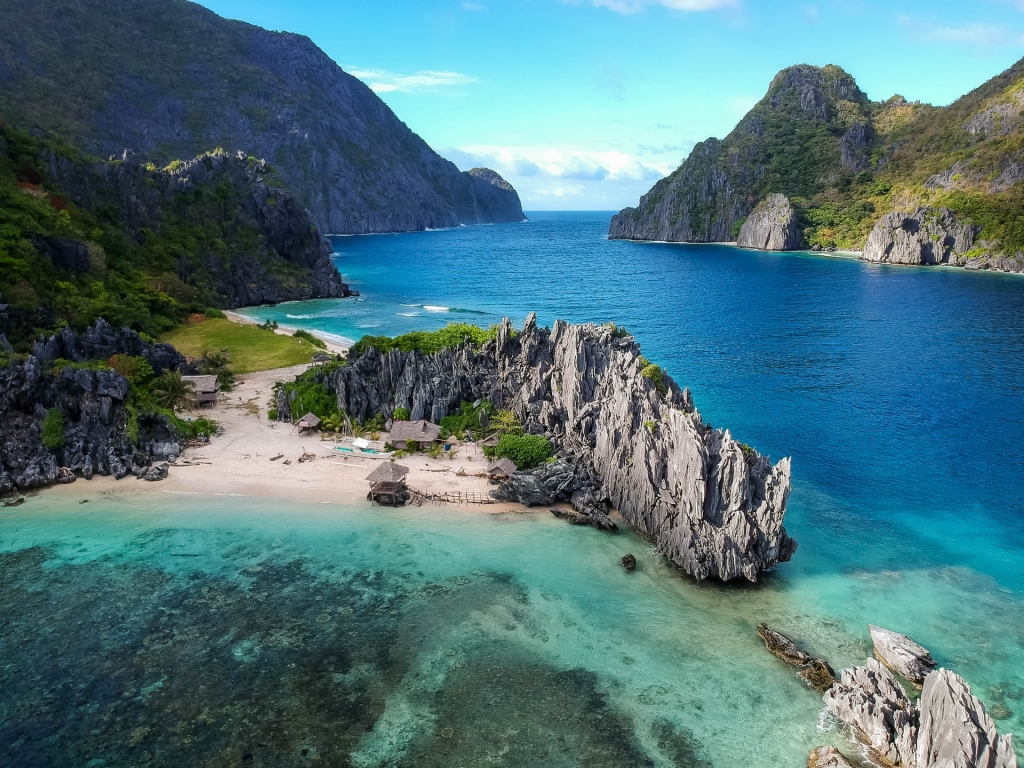 The difference between living on an island and living in an enclaved province is that transportation is more difficult to get by. The difference between living on an island and living in an enclaved province is that enclaved provinces have easier transit because they are surrounded by cities where their requirements can be met instantly. On the other hand, living on an island may be more challenging because transportation may be limited, especially in the event of a pandemic or natural disaster.
It is said to be one of the safest cities in the country, according to many sources and relatives. It's also the most convenient way to go to the island paradise. There are countless things to participate in on the island, so if you are an outgoing and adventurous person, Puerto Princesa is the place for you. It is well worth seeing, from island diving to banana boat rides to simply viewing the lovely sunsets. Another advantage is that it is one of the cleanest and most environmentally friendly cities in the Philippines.
Things about Puerto Princesa that you should know
Safety
The significance of ensuring people's safety. Palawan is ranked as the third safest city in the Philippines, because to its low risk of earthquakes and typhoons. Knowing these things will make people want to live here.
Education
Parents want their children to receive a decent education. Both public and private schools are available in Puerto Princesa. The Puerto Princesa City National High School, for example, is regarded as one of the greatest institutions in Puerto Princesa.
Entertainment
People constantly want to have a good time, but they also want to be tranquil at times. This combines the best features of both worlds. Shopping centers and bars may be found in Puerto Princesa. SM City Puerto Princesa and Robinsons Place Palawan are two of the most popular shopping destinations in the Philippines. There are numerous gorgeous sites in Puerto Princesa that have made the city famous. The stunning views of the islands entice visitors, resulting in high levels of satisfaction. Another benefit is that they provide art programs for persons who are interested in the arts. One of the most notable is Puerto Princesa's nightlife, which caters primarily to tourists.
Environment
Puerto Princesa is regarded for being one of the cleanest and greenest cities in the Philippines. The people that live there are well-behaved. They don't just chuck their garbage around. Street sweepers also assist in keeping the area clean. Another benefit of the rainforest cover and a healthy marine ecology is that residents may expect fresh air and seafood.
Investment
The cost of living in Puerto Princesa is low, and the necessities are available at wholesale costs. Apart from the inexpensive cost of living, it is advisable to invest in real estate in Puerto Princesa. Why? Consider that the area is one of the least vulnerable to earthquakes, and we all know how earthquakes devastate structures. Another thing to consider is that there are a variety of places to visit, both developed and undeveloped. After all, your preferences, such as proximity to amenities, scenic views, and neighborhood status, influence the property's location. If you know what form of real estate investment you desire, it will be easier for you to find the perfect region in Palawan.
Tourism
The tourism industry in Palawan is growing year after year, and if you can take advantage of this, you'll see a large return on your investment. This is one of the reasons why you should invest in Palawan. There's still plenty of room for you to diversify your finances and increase your wealth. Allow Prime Lands Philippines to assist you with your Palawan real estate investment, whether it's a residential, commercial, or agricultural property.
Not everything is as it seems. Puerto Princesa still has to fix various problems, such as its internet, rotational blackouts, water interruptions during the heat, and so on. However, given that it is an island, it appears to be typical.
Natural wonders of Puerto Princesa, Palawan
Nature is one of the most beautiful things in the world. We all have awful days. We may feel overwhelmed, anxious, or burned out at times, but at the end of the day, we must do what is best for us, and nature can play an important role in assisting us in achieving mental peace. Why? Because nature not only provides us with new sensory experiences, but it also provides us with mental clarity, making life more understandable. It helps us to go away from our problems for a few seconds and just come to our senses.
Preservation of the environment, public safety, and nurturing a healthy, quality living in a sustainable house and lot community are all priorities at Camella Manors Verdant, a resort-inspired community located in the heart of Palawan. Camella Manors promotes family bonds, home-centered values, and community pride in a
relaxed setting. Because of its comprehensive amenities and accessible access to terminals and the airport, this neighborhood is the ideal master-planned community for you and your family to invest in.