Boasting sun-bleached shores, towering limestone cliffs, mesmerizing lagoons, and surreal underwater life, Palawan ranks high on many travelers' bucket lists. Globetrotters and holidaymakers can't help but be blown away by the natural allure of its landscapes, seascapes, and diverse flora and fauna.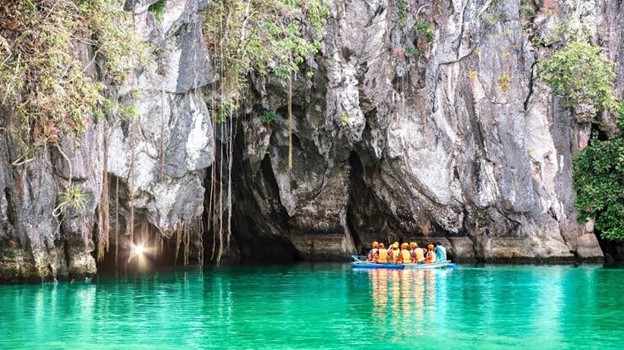 This breathtaking tropical paradise was lauded as one of the world's best islands, and its booming tourism industry is proof of its otherworldly beauty. This archipelago of more than 1,700 islands and islets is also known as the country's "last ecological frontier." Puerto Princesa City, its capital, is home to the famous Underground River, a UNESCO World Heritage Site. El Nido is the gateway to Bacuit Archipelago's coves and karst cliffs. Coron is heaven on earth for shipwreck divers. In San Vicente, you will find the longest white sand beach in the country.
These attractions naturally lure local and foreign visitors to the island. But aside from these tourist spots, let's check out some reasons why Palawan is a must-visit destination.
Delicious (and bizarre) island flavors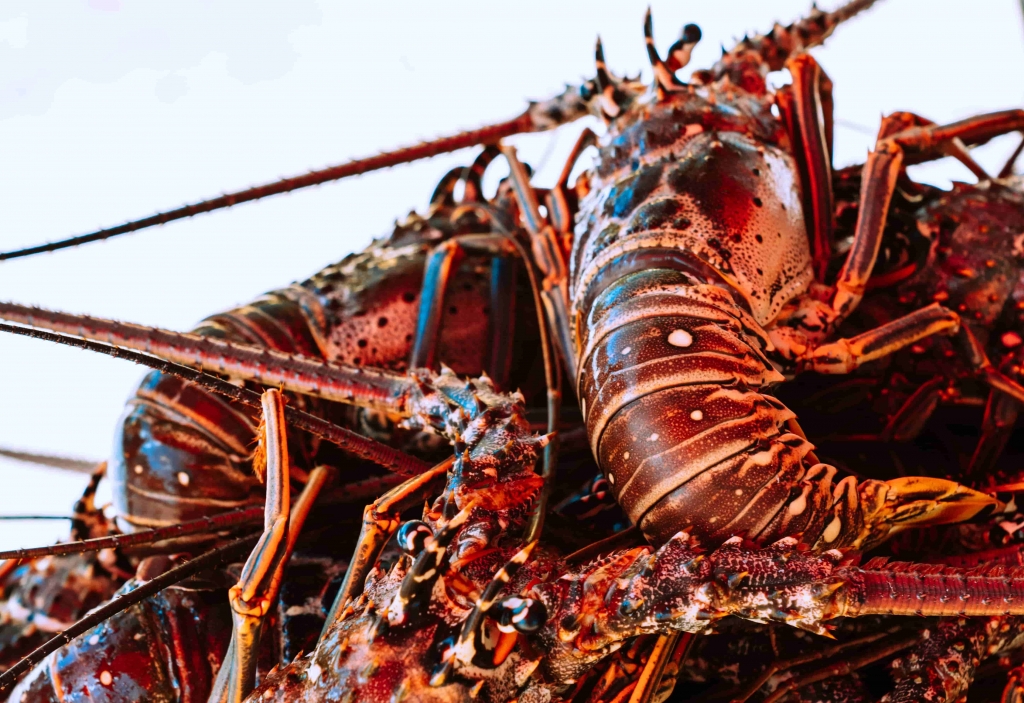 Food alone is enough reason to visit this island province. Palawan is oozing with must-try dishes, from seafood galore to exotic cuisine! Boodle fight (kamayan) meals are a fixture in boat tours during island-hopping activities. It usually consists of fresh seafood like crabs, shrimps, mussels, grilled squid, and bangus (milkfish). But aside from the feast, the best part here is the Filipino tradition of eating with bare hands and socializing with locals and other travelers.
For those with an adventurous palate, there's the famed tamilok, known as woodworm or shipworm but a shell-less saltwater clam harvested from rotting mangrove trees and dead wood. Another popular delicacy is nido soup, made of edible bird nests. Crocodile sisig, an exotic twist to the well-loved Kapampangan delicacy, is best enjoyed as an appetizer with an ice-cold beer.
For breakfast, you can try danggit lamayo—a less salty, partially sun-dried rabbitfish marinated in vinegar, pepper, and garlic. If you want something healthy paired with seafood dishes, grab a bite of ensaladang lato or seaweed salad. Chao long, a local version of the Vietnamese pho, is also famous here. For pasalubong, you can take home ube hopia, tuyo pastillas, and other delicious pastries.
Magical sunsets and yoga sessions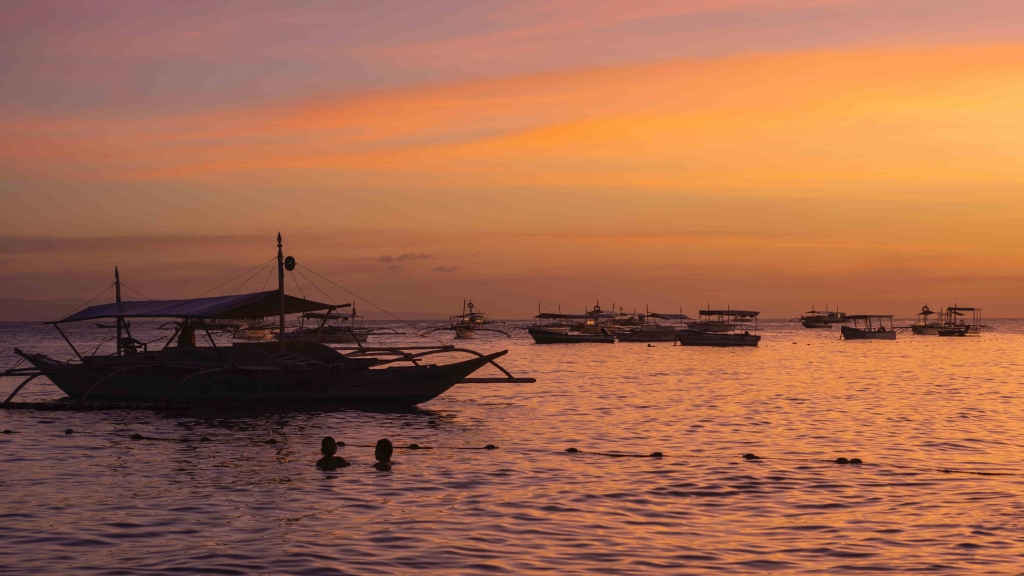 There's nothing more romantic than witnessing the golden hour with your loved one while enjoying a glass of wine on the beach. Palawan's enchanting sunsets are straight out of a painting, and some of the best spots to view this magic moment are Las Cabanas, Lio, Nacpan, and Corong-Corong Beach in El Nido.
Yogis will also find this island blissful as they can meditate and revitalize their minds and bodies with a sunset yoga session in a hillside boutique glamping hotel. To attend the classes, you can hike up to the studio at The Birdhouse in Maremegmeg Beach and soak up stunning sunset views while practicing your downward-facing dog.
Lovely cafes, bars, and restaurants
Aside from the dreamy beaches and other tourist destinations in Palawan, its Instagram-worthy cafes, bars, and restaurants are worth a visit too. You'll be surrounded by beautiful local artworks and a welcoming ambiance in KaLui Restaurant, a popular diner in Puerto Princesa with a menu based on its fresh catch of the day. Meanwhile, El Nido Boutique & Art Café is a one-stop shop where tourists can relish farm-to-table organic produce, enjoy live music at night, and shop for souvenirs. In Coron, you can have a fun and chill nightlife by listening to live reggae music, jamming with the band, and meeting other travelers over beers and cocktails at Tribu Kuridas Bar and Tattoo.
Fun Outdoor Activities 
Joining island-hopping tours is the perfect way to explore the beauty of Palawan. But aside from this, you can enjoy plenty of other outdoor adventures. Face your fears and try parasailing for a scenic bird's eye view of Coron. You can climb more than 700 steps if you prefer to hike Mt. Tapyas and watch the gorgeous sunset. Spelunking or ziplining in Ugong Rock in Puerto Princesa City can also be an excellent experience for adrenaline junkies. How about trekking to Nagkalit-kalit Waterfalls in El Nido and passing through the rice fields, rivers, and jungle? You can also ride the waves in a secluded surfing spot known as Duli Beach.
Visit the Island Paradise of Palawan
The island province of Palawan is blessed with out-of-this-world tourist destinations, but these are not the only reasons why people keep returning to this charming slice of paradise. Its yummy delicacies, captivating sunsets, Instagrammable cafes and restaurants, and fun outdoor activities are enough reasons to include it on your bucket list, not to mention the reggae-inspired nightlife and the friendly locals of Palawan.
Camella Manors Verdant is the place to be for those who want to experience a nice blend of island and city living. This ready-for-occupancy condo in Palawan is the newest affordable mid-rise condominium developed by Vista Land tucked along Gabinete Road, Brgy. Bancao-Bancao, Puerto Princesa City.
Known as the gateway to other popular holiday destinations such as El Nido and Coron, Puerto Princesa City can be your home base when traveling around Palawan. You'll have easy access to the city's commercial, business, and education hubs.
Take advantage of the exclusive perks of the condo lifestyle by using the functional amenities of this resort-themed condo in the Philippines. The Verdant has a swimming pool, kiddie pool, fitness gym, clubhouse, play park, and commercial area. It also includes security features like CCTV cameras 24/7 and an electric perimeter fence for your safety and peace of mind.
The Verdant is the first condominium village in Palawan. It is only 10 minutes away from the Puerto Princesa International Airport and the Port of Puerto Princesa. Beaches, hospitals, schools, malls, lifestyle centers, and other significant locations are a stone's throw away. The ongoing infrastructure developments in the area can increase business and commercial engagements in the city.
This 5,075-sq.m. condo project features two residential towers with seven stories each. The RFO condo in Palawan boasts 532 units for both buildings. Each building includes studio or 1-bedroom and 2-bedroom units. You'll see marvelous views of the island from the balcony.
Visit the official website of Camella for more inquiries and information about the property. Come home to The Verdant now!