Are you planning a vacation close to home? Here are our top ticks for a private staycation in Bulacan for the entire family.
---
This year's summer season may be over, but we all still need to relax from city life. This allows us to escape our stresses, try new things, and improve our relationships. When traveling, most of us have different things we prefer to do to achieve the "Relaxation" we want to have. Some people want to go to the beach to watch the waves, and some are into hiking. Others may be keen on appreciating the beauty of nature, and so much more activities.
These days, one the escape from the busy life is a staycation, where we can enjoy our alone time or family time, we can enjoy the scenery around us, and can relax our minds.
Bulacan is a province but a gateway to Manila. It is only 30 minutes to two hours away from Manila, making it a great location for your next staycation. Here is the list of the destinations you may want to try that will surely feel the leisure and enjoy the nature.
Kalinaw Sa Kalawakan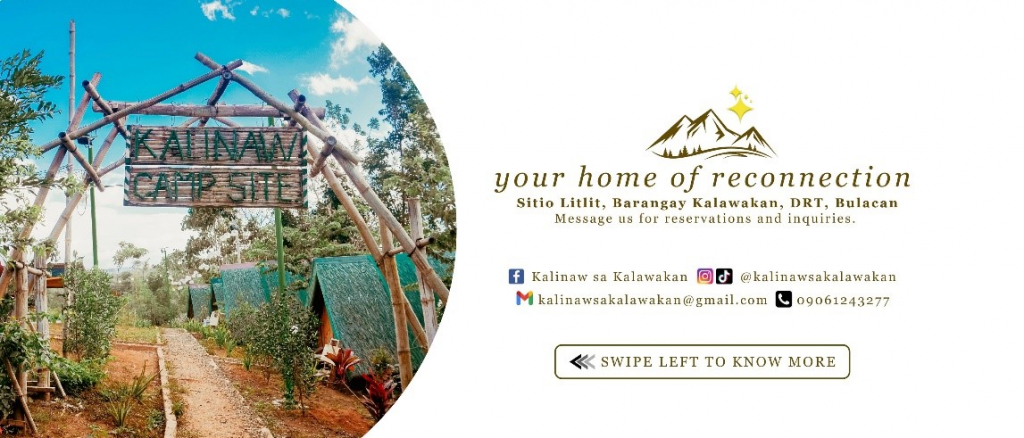 The Cebuano word kalinaw means "peace." Kalinaw sa Kalawakan is a campground and event venue where visitors may find serenity and bond with themselves and their loved ones because Kalinaw sa Kalawakan is the place where you can reconnect.
Spend a night in the mountains of Bulacan around a warm campfire with this camping vacation package that includes a one-night stay at the Kalinaw sa Kalawakan campground, a FREE bonfire setup, and the use of the property's cooking set for the remainder of your stay. This tour is ideal for outdoor enthusiasts because the location offers a spectacular view of the surrounding peaks.
Consider the following: a calm and serene location with a view of Sierra Madre, a bonfire, drinks, jamming, meaningful discussions, and simply enjoying one other's company. Try Kalinaw sa Kalawakan.
Address: Kalinaw sa Kalawakan, Sitio Litlit, Barangay Kalawakan, DRT, Bulacan
The Greenery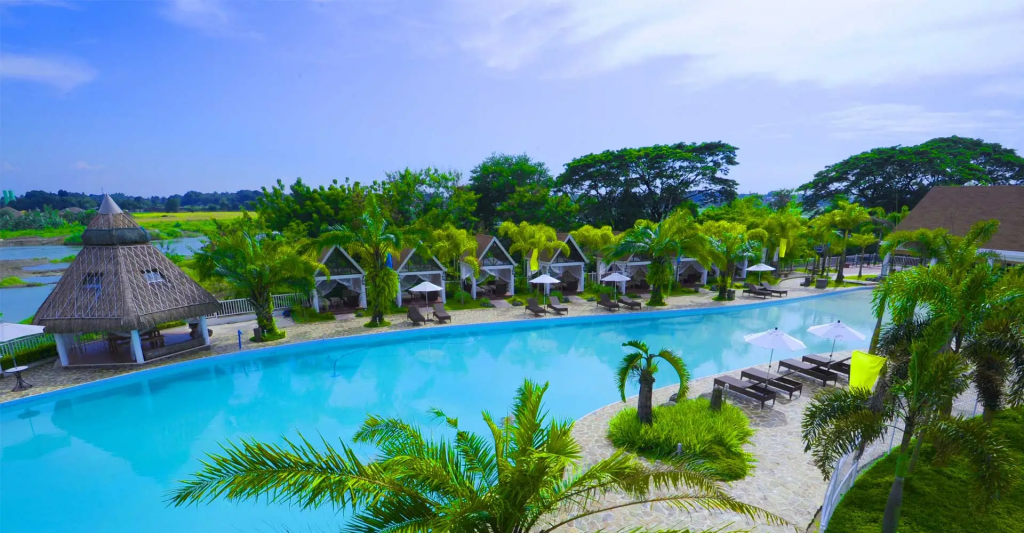 The Greenery is one of the famous resorts in Bulacan. It is not a typical resort because they cater a lot of activities and events like Team Building, Weddings, Birthdays, and more. You can enjoy group events and activities here without disturbing other visitors.
They also have an Infinity pool, Water sports and activities, a Barn House, a Wedding Spa, and more. If you want to feel that you're not in the city and enjoy more activities, try The Greenery.
You may visit The Greenery (formerly TGI Pavilion) website here and actually locate in Rio Vista Subd, Sabang, Baliuag, Bulacan. To go there, take the Sta. Rita exit on NLEX, pass by Plaridel and Pulilan towns, and follow the map posted on their official site. Note that it's really hard to find. The place is a few minutes away from Mt. Carmel Church.
Address: The Greenery # 80 San Juan St., Rio Vista Subdivision Sabang, Baliwag, Bulacan, 3006, Philippines
Aranya Resort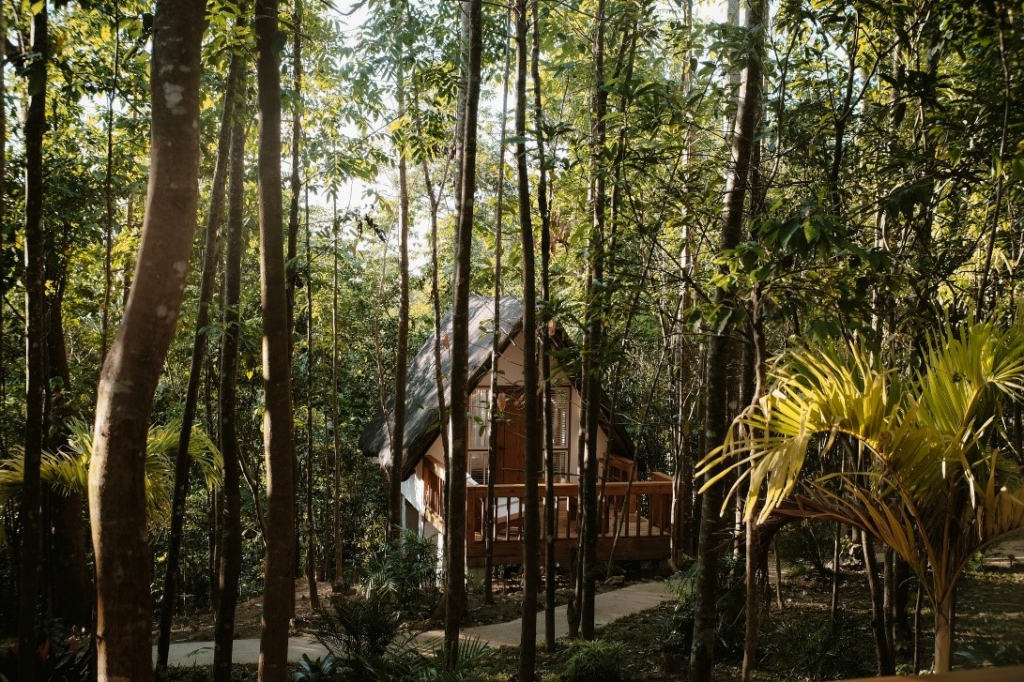 Are you a hard-core adventure enthusiast? in that case, this is for you since before you reach the beauty of the resort, you need to ride a 4×4 truck or hike. But your hard work is worth it once you reach the resort. You'll enjoy the scenery of nature and yourself.
Experience the beauty of nature while you are in the Cliffside pool. Plus, you get to have an ATV ride inside the 7-hectare property to learn new things. Alternatively, you can also try their guided tours in the 13 falls nearby the resort. The resort is very private to make sure that the clients are free and comfortable with their stay. So, if you are going to try Aranya Resort, prepare to discover the beauty of nature.
Address: Dona Remedios Trinidad. You will receive the complete address of the resort upon booking.
My Cabin by Selah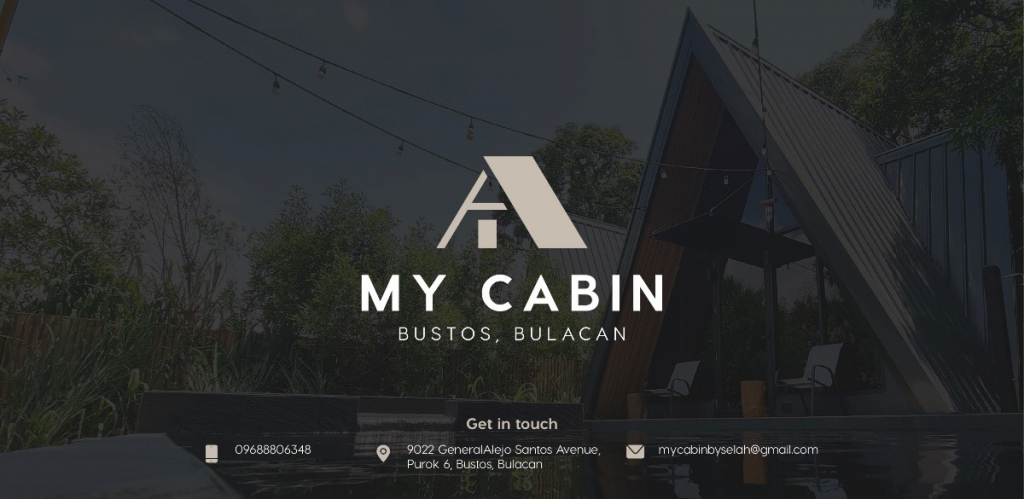 If you want the feel of a staycation in the province, this is the best to try, the nearest and newest staycation in Bulacan. They are offering instagrammable accommodations with the swimming pools in front and activities that you can try while staying.
Enjoy and feel the moment while you're away in the busy life at The Cabin by Selah.
Address: 9022 General Alejo Santos Avenue, Purok 6, San Pedro, Bustos, Bulacan 3007 Bustos, Philippines
San Rafael River Adventure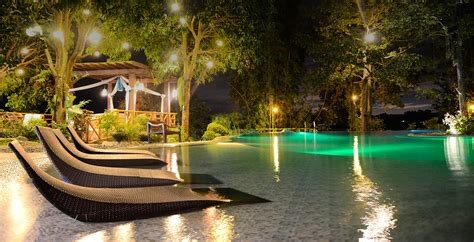 Nature, romance, peace, and adventure may all be found in San Rafael, Bulacan. This area is ideal for weddings, team building, and other events. The famous San Rafael River Adventure is where you can enjoy a lot of land and water activities.
They are offering alluring accommodations for you, your friends, your loved ones, or your whole family. Try and Experience the famous San Rafael River Adventure. It is surely worth the vacation.
Overall, this farm resort and nature retreat is fantastic. It is also family-friendly because there are many things for children to enjoy, and it is easy to get about.
Address: San Rafael, Bulacan 
A staycation is a vacation spent at or close to home. It might include staying at home but going on pleasant day trips to destinations near to home that you would not have had the opportunity to see amid the rush and bustle of regular life. They may also include following the cliché, "We live where you vacation," and spending a tropical beach vacation right in your own backyard.
Staycations are convenient since they eliminate the need to overpack, travel fees, and long flights or drives. They're an excellent way to save money, spend quality time with family and friends, and avoid the stress that comes with long-distance travel.
Staycation is one of the newest ways to relax. It also means a change of scenery and a fresh setting in which we notice even the smallest things. Bulacan province is one of the great places you can consider. Aside from the gift of nature, Bulacan is also known as the historical province of the Philippines, and it is near the Metro.
It feels like an advantage living near leisure and staycation activities. Check out Camella Sta Maria, Bulakan, Baliwag, San Ildefonso, and Provence to live in a community that is growing and accessible.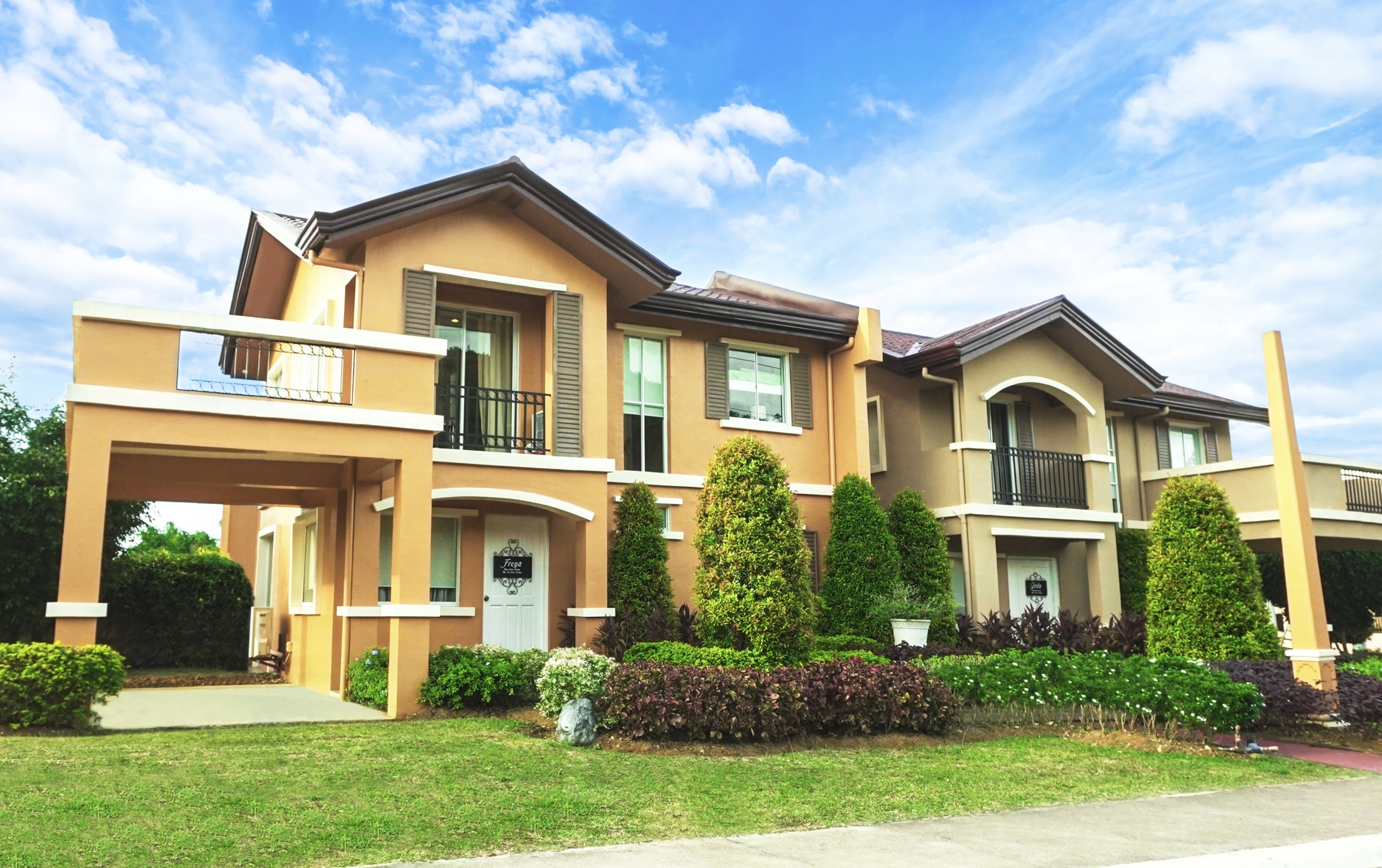 Settle down in Camella's Bulacan communities!
Check out our catalog of house and lot and condo for sale in Bulacan!