Looking for more vitamin sea? Discover these uncrowded and underrated beaches to visit in the Philippines for your next vacation trip.
---
The hot, dry season may be over, but for wanderlusts who crave nature and adventure, summer is on the whole year-round. Living in a tropical country has the advantage of wandering and exploring the beauty of natural resources. Everything they see is all about nature.
While some of these most picturesque beaches have made it to the must-visit list of local and foreign travelers, know that there are many more lovely beaches in the Philippines beyond the famous Boracay, El Nido, Coron, and Siargao. Many other islands remain raw, pristine, and unexploited primarily because of their sheer remoteness.
Here are some untouched beaches in the Philippines worth including in your travel bucket list.
Maniwaya Island, Marinduque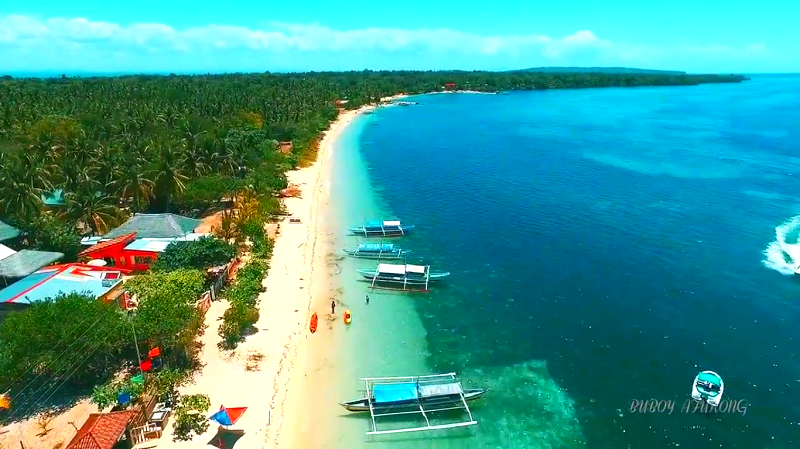 Maniwaya Island, located off the coast of Santa Cruz in eastern Marinduque, calls with its white sand beach, disappearing sandbar, and other adjacent attractions that will certainly mix your love for the sea. The island is a popular weekend retreat for residents of Metro Manila and the provinces of Southern Tagalog due to its proximity and accessibility. It's a fantastic introduction to the Philippines' heartland, an experience that will quench your need for the sea and provide a welcome respite from the summer heat! From January through early June is the greatest time to visit. Avoid weekends and holidays if at all feasible.
Tikling Island, Sorsogon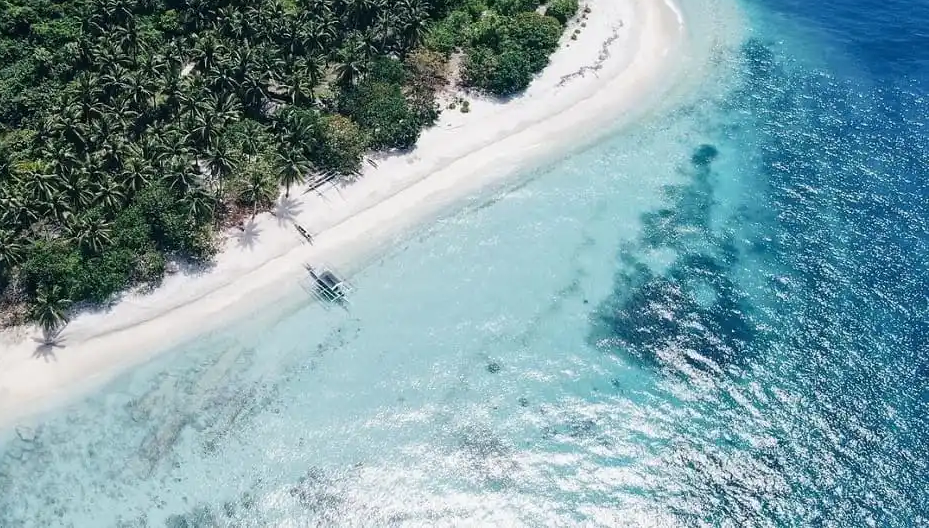 If you're a lover of the light pink-tinged beach, this will surely satisfy your dream summer vacation.
When you reach the island after a 30-minute boat ride from Matnog, Sorsogon, you will immediately notice that it is not your typical powdery white beach sand. The sand has a light pink hue due to crushed red corals blending with it. Its crystal-clear aquamarine water and breathtaking shoreline against the backdrop of coconut and other trees gently swaying in the wind make Tikling Island a tropical paradise.
Explore the fascinating rock formations on the other side of the beach. There are no accommodations on the island. However, you are welcome to camp for the night after obtaining permission from the caretakers.
Calaguas Island, Camarines Norte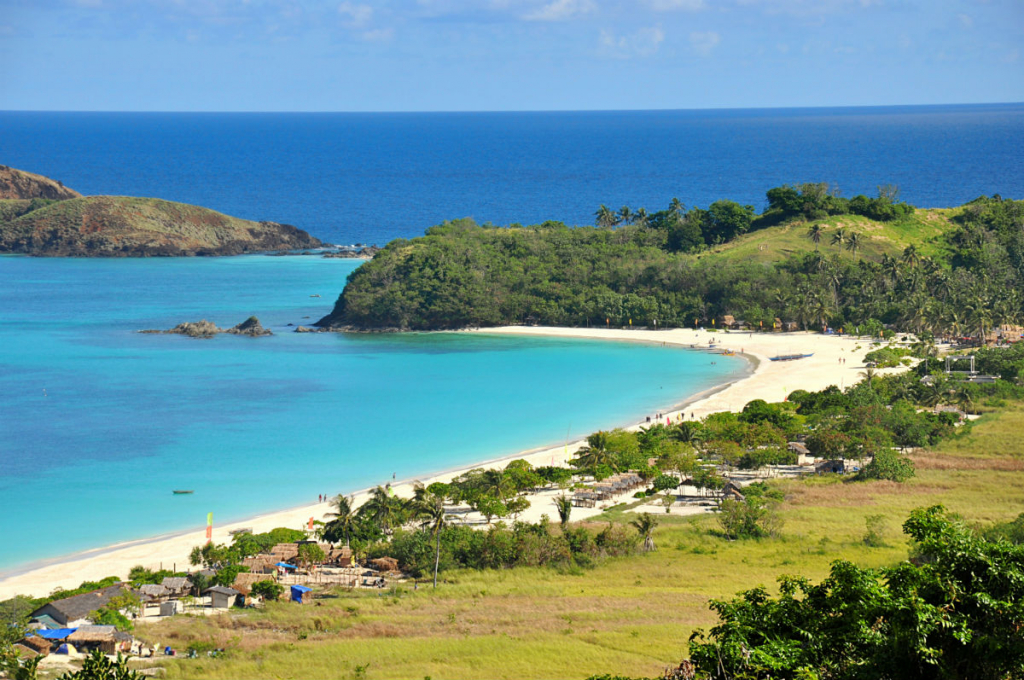 Calaguas are a series of Pacific islands administered by the municipality of Vinzons in the province of Camarines Norte. Additionally, they are only a two-hour boat ride from the mainland. Furthermore, it has inviting white sand beaches, crystal-clear waters, and unspoiled natural resources, making it an excellent area to relax and enjoy the natural beauty.
Calaguas Islands has transformed from an eccentric getaway to a favorite among beach adventurers throughout the years. The previously tranquil shoreline is now bustling with activity, but its natural beauty still shines through despite the activities, structures, and crowds. Surfing, swimming, hiking, and camping are just a few of the activities available. Mahabang Buhangin is one of the most well-known beaches, with crystal-clear water and fluffy white sand.
Panampangan Island, Tawi-Tawi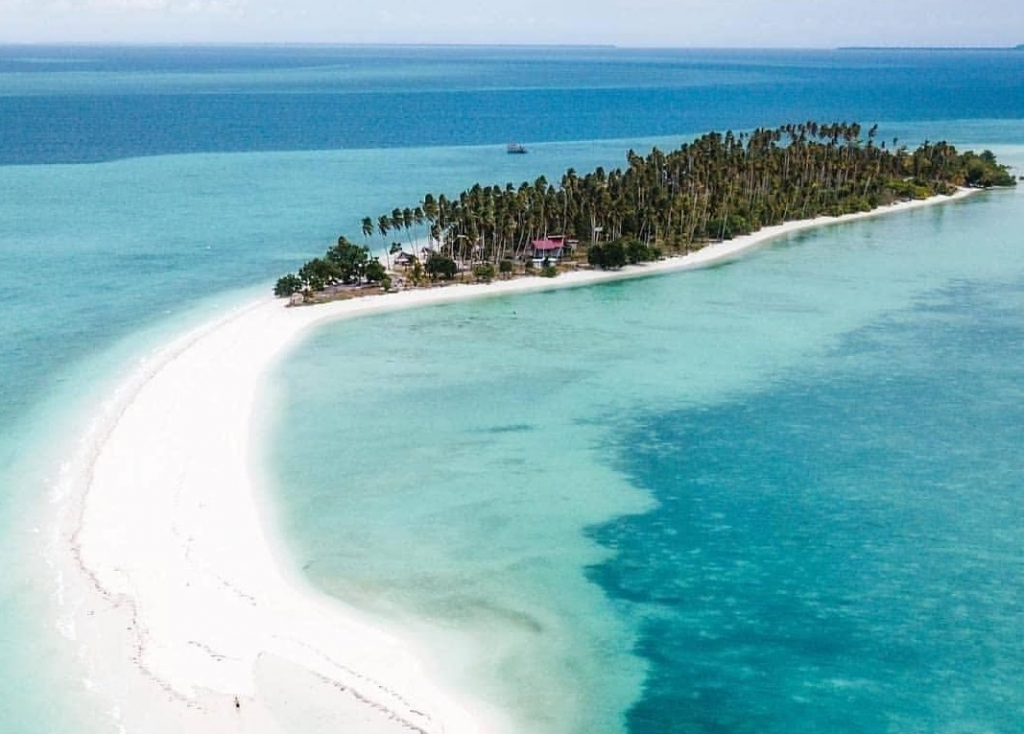 Panampangan Island is a small island in the Tawi-Tawi municipality of Sapa-Sapa, estimated to be at 0.1 square kilometers. It is located inside Basibuli Shoal, to which its sandbar extends to 3,128.37 meters. It is the longest sandbar in the Philippines that is boasts of fine white sand beach in the Sulu Archipelago.
Tawi Tawi is not known for its stunning beaches, but that is about to change with Panampangan Island. It's been hidden for a long time, but it's slowly making a name for itself. With a length of three kilometers, it is considered the country's longest sandbar, as measured by Shadowl Expeditions. All were owing to its pristine islands and white sand beauty, which has gone viral and left everyone speechless. Panampangan is just one of the province's numerous undeveloped islands, yet it's enough to take the internet by storm. The photographs do not do credit the island's natural splendor. Fine white sand that stretches for miles. Under the blue sky, crystal clear water shimmers. Tall coconut trees that wave in the breeze Unparalleled tranquility.
Palumbanes Islands, Catanduanes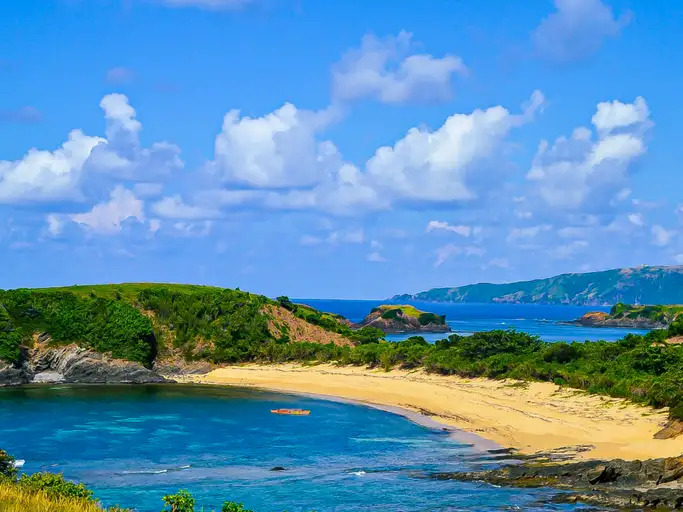 The Palumbanes Islands (also known as Parompong by locals) are a series of islands located near Caramoran, Barangay, in the Maqueda Channel. It is made up of three islands: Parongpong, Tignob, and Calabagio. Bitaog Beach is one of the most excellent places to visit and camp on Palumbanes Island. Bitaog Beach offers photo opportunities with its cream-to-white sand and brilliant blue ocean. Expect a big wave when it's windy, with the chance of surfing.
A trip to Palumbanes Island isn't complete without a hike up Binanderahan Hill. When the weather is windy early in the morning and you're waiting for the sun to rise, Binanderahan is ideal because you can feel the wind pushing you back and watch the long grasses waving like a sea.
These beaches are just a few of the many hidden gems that the Philippines is full of. Suppose you value your privacy but want to have an enjoyable time with your family and loved ones. In that case, these beaches offer you the space and experience that you are looking for.
Live a relaxing life close to a nature escape
From scenic beaches offering an escape from the busy city life to those action-packed with thrilling water sports, parties, and adventure, there are plenty of options if you are looking for a beach holiday. Wherever you go, the Philippines has a lot to offer, and as long as you're ready and prepared for some adventures, you can never regret living here in your own country.
Find your home close to these underrated and uncrowded destinations in the Philippines. Check out Camella's house and lot and condo offerings in 47 provinces and 149 cities and municipalities nationwide. Camella offers house and lots, and condos for sale in the Philippines in master-planned communities that keep you close to your everyday lifestyle and leisure needs.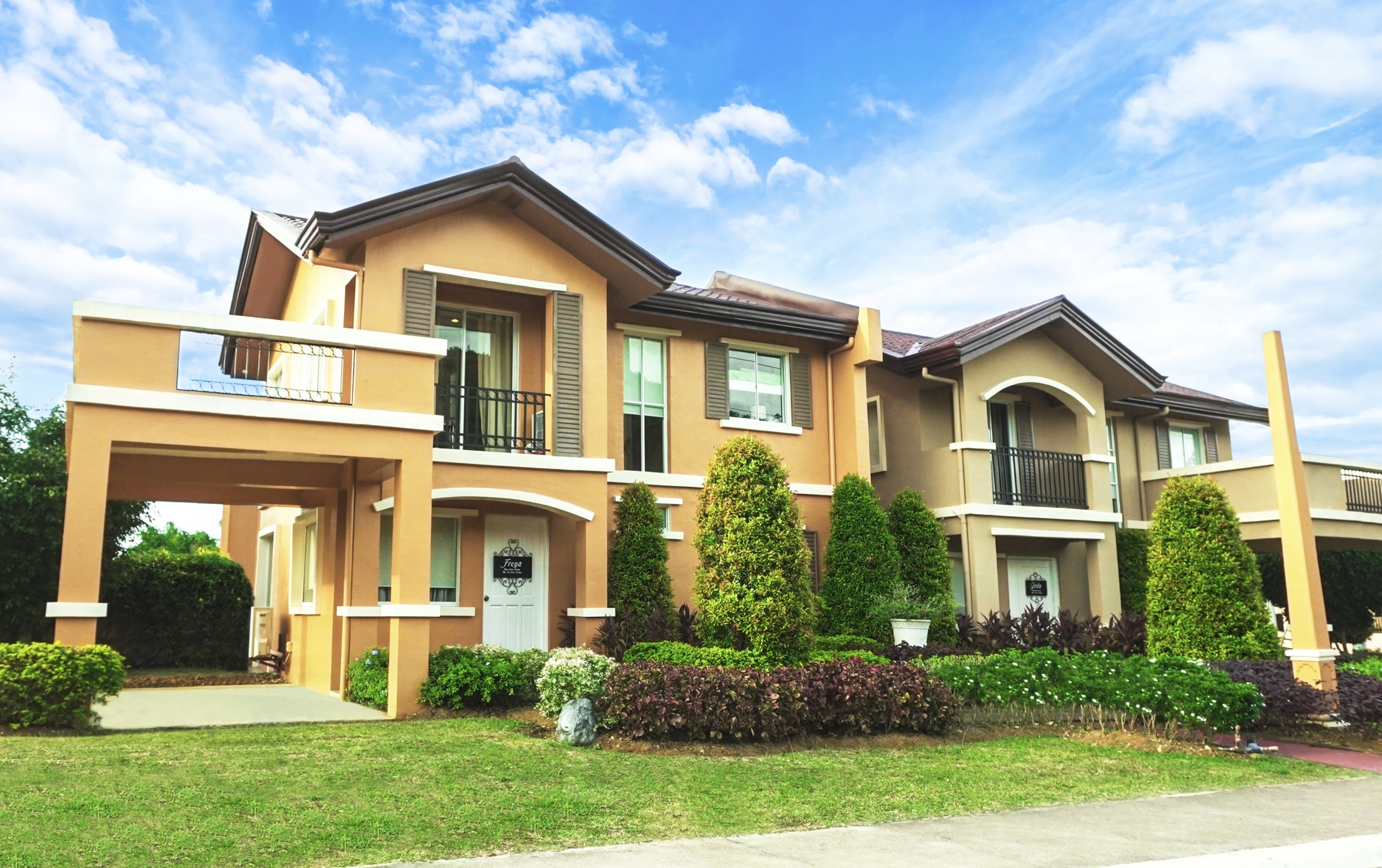 Live closer to nature views and adventure!
Check out our Camella's relaxing house and lot and condo for sale in the Philipines!
By: Chris Joy Yanilla