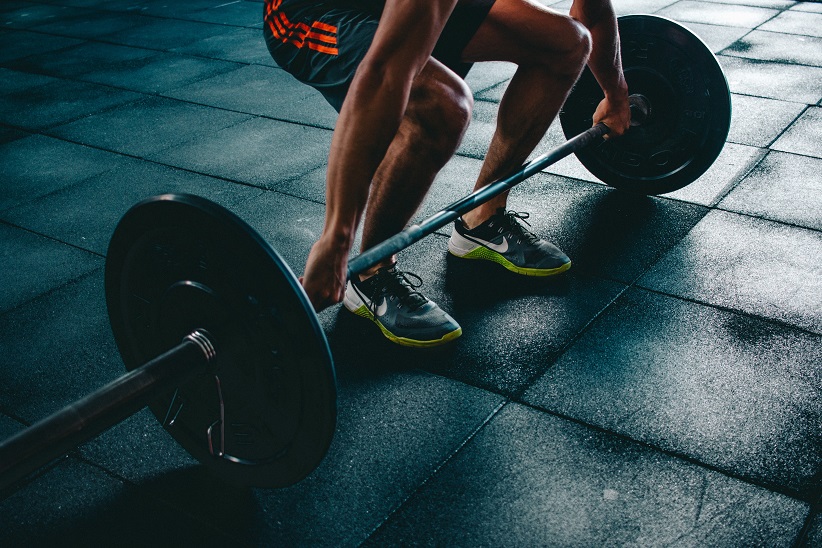 As we flip our calendars to September, we officially welcome "BER months," as we fondly call them. This is a reminder that nine months have passed since we entered the year 2022, and made our New Year's Resolutions. Promises of being better versions of ourselves by sleeping earlier, eating healthier, and working out are now waving at us, are just waiting to be fulfilled.
Finding a gym that is an excellent fit with your daily schedule, budget and location are one of the most complex parts of starting your long overdue journey to a healthy lifestyle. Here's your cheat sheet for some of the most talked about and visited fitness gyms in Davao City.
Anytime Fitness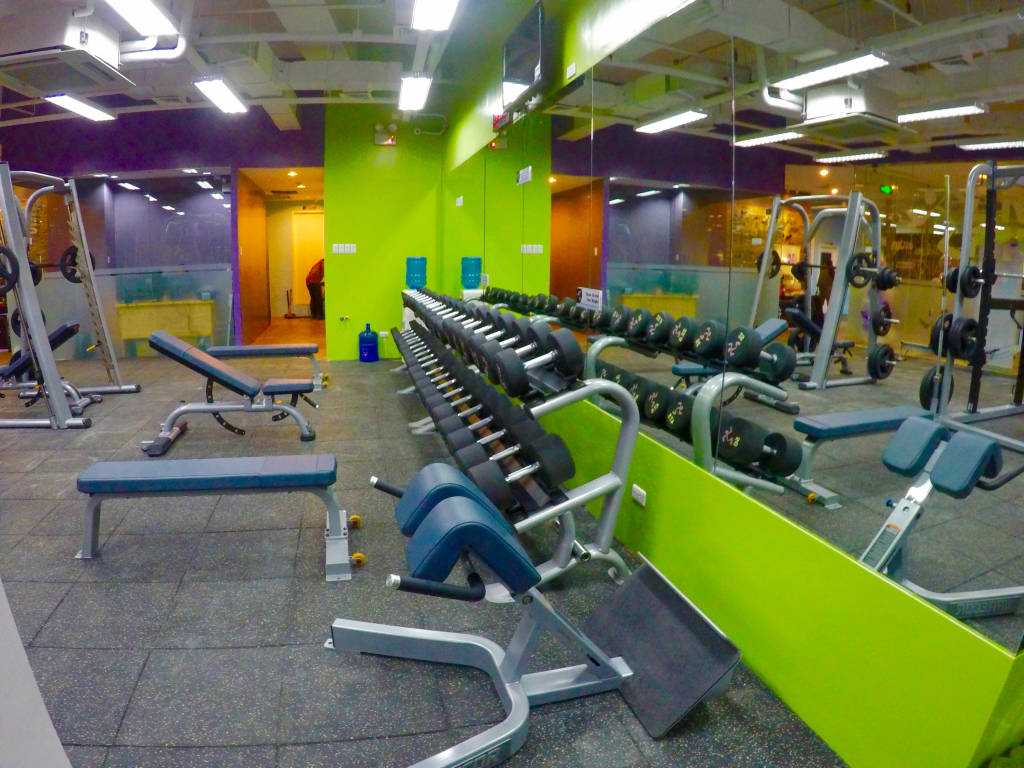 Known not just in Metro Davao but also globally for their easy access and exclusive gyms, Anytime Fitness has an increasing number of "Purple Warriors" inside their fitness centers. Its branches in Davao city are located on the 2nd Floor, Annex of SM City Ecoland, and the 2nd Floor, Expansion Wing of Abreeza Mall.
Fitness never stops because their doors are open for 24 hours from Monday to Sunday for all regular members. The gym also allows its Purple Warriors access to over 4000+ branches across the globe.
Choosing to start your journey to a healthy lifestyle at Anytime Fitness provides you various options from group classes ranging from Zumba, circuit training, or even yoga. If you prefer one-on-one coaching, personal training sessions are made just for you! You've got no reason to put your workout on hold because they are offering 1-day free trial passes from 10 am to 8 pm.
Elevation Fitness Gym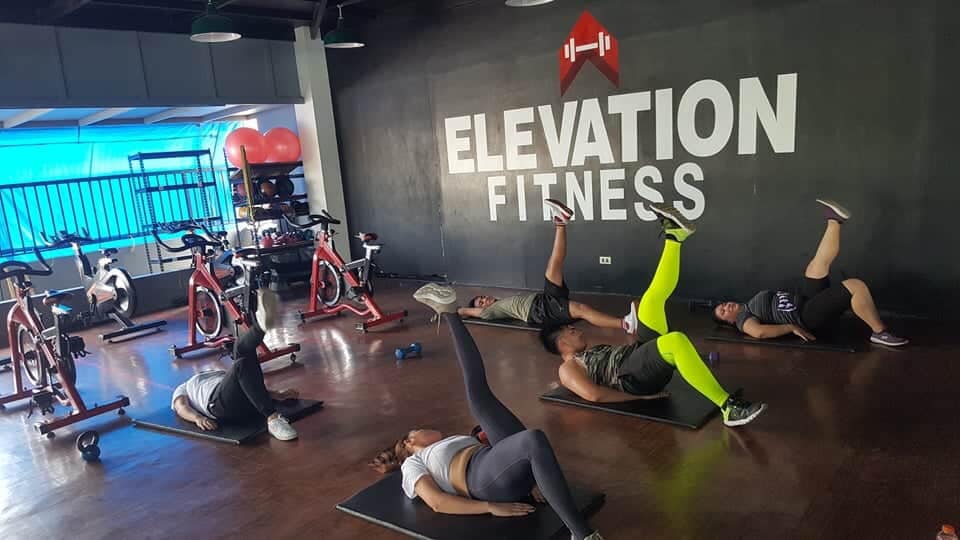 If you've seen this iconic black wall in the backgrounds of your friends' Insta-stories and posts, you're looking at one of Davao city's homegrown, hotspot gyms, Elevation Fitness Gym!
This open-air facility takes pride in providing quality equipment at an affordable rate. You can kick start your fitness journey at a monthly rate of Php 1,000, including free Zumba classes!
If you're a gym newbie, worry not because one-on-one instructors are also available at Php 1,500 to Php 2,000 for 12 sessions. Aside from their pocket-friendly prices, Elevations' accessibility is another factor that draws gym goers into their doors.
The fitness center is spread out in four branches across Davao city: Buhangin, Ecoland, Sta. Ana and their soon-to-open branch at Lanang. Start elevating your lifestyle starting Mondays to Saturdays from 6:00 am to 10:00 pm.
Beefit Gym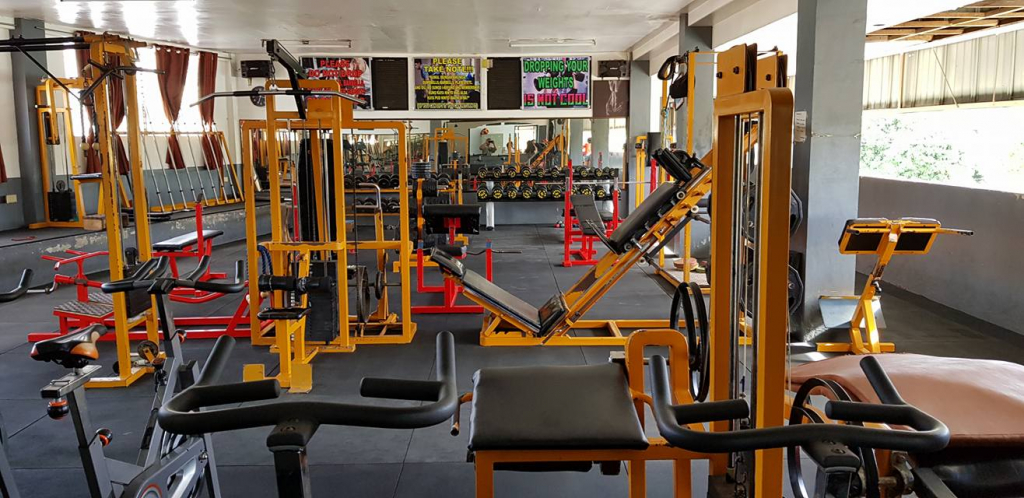 Davao City's fitness scene continues to grow with another local brand and a crowd favorite, BeeFIT Gym! The brand has been in the industry for twenty years. If you're looking for a gym that's been in the game for a long time, BeeFIT is the perfect fit for you!
Monthly rates start at Php 1,000, with options for per session rates as low as Php 150. Their branches are located at Duterte Street, Lanang, and Matina Crossing, ensuring they cover you from the north down to the south. You'll surely get a good deal at BeeFIT if you enjoy mixing up your workout routines as they offer classes like cross-trainings such as Muay Thai, boxing, Zumba, yoga, and many more.
DC Fitness Davao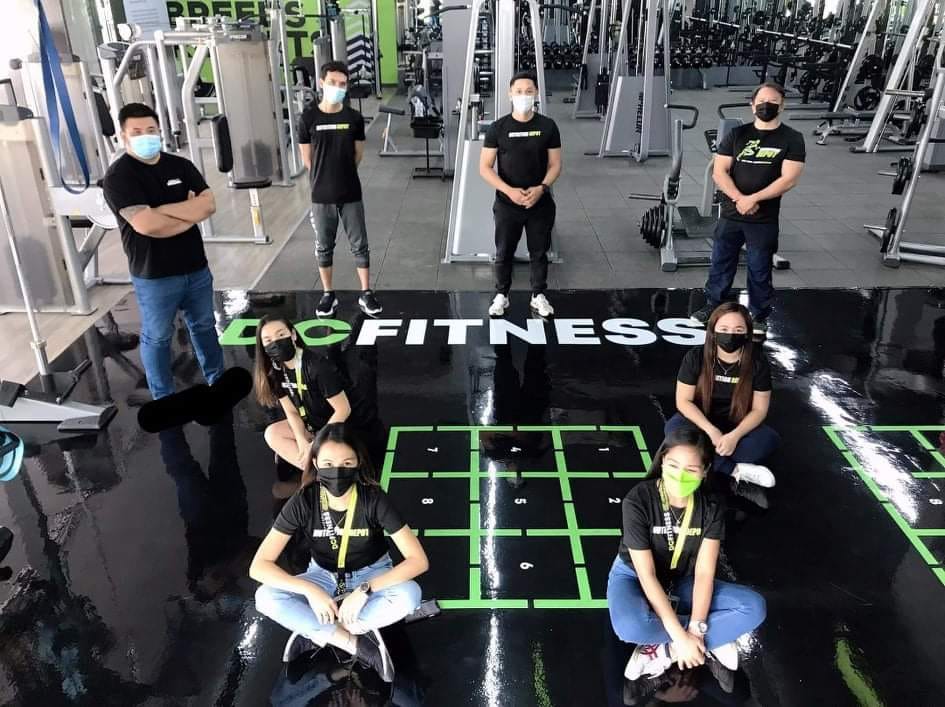 Amidst the countless tempting restaurants and gastro-treat-filled food stalls in Torres Street, there is another proud locally grown fitness hub, DC Fitness Davao! Its sleek black building outlined by neon green will surely catch your eye at a single glance. Its facility is packed with a wide array of high-end equipment and allows you to maximize the open spaces for your chosen workouts.
Fitness will quickly become your favorite habit, whether you want to do it solo or with a group, because DC Fitness offers company and group packages and student and senior citizen packages. If you prefer to go solo, their packages start at Php 4,800 with a validity of 2 months!
Elorde Davao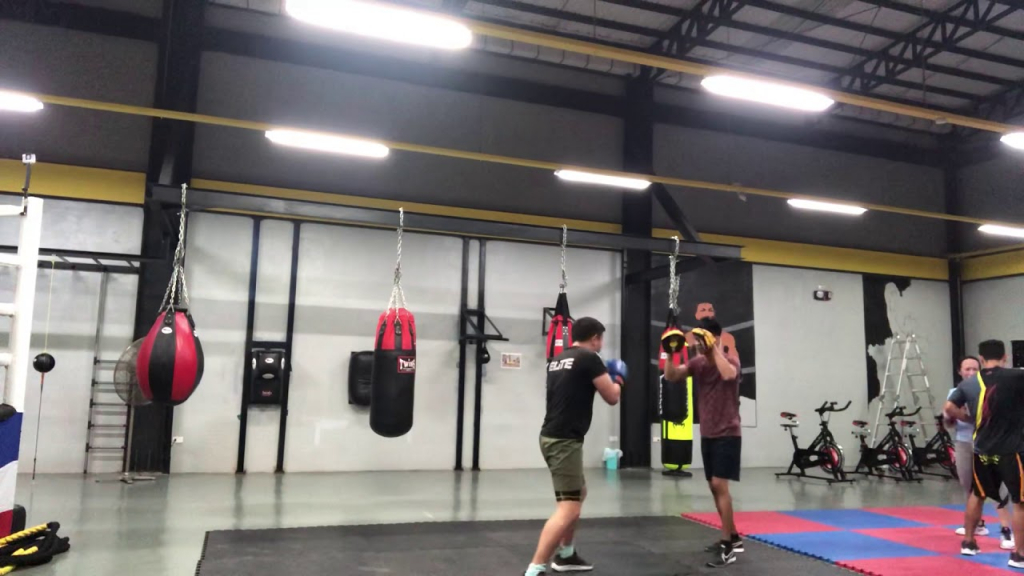 Train like a champion at Elorde Davao! This place is made just for you if you want to sweat it out while learning a new skill. This fitness hub houses some of the best athletes, coaches, and champions who will guide you throughout your fitness journey.
Improved health and increased self-defense meet at Elorde as they offer monthly packages for unlimited boxing and unlimited Muay Thai. If you want to avoid doing the same daily training, gym use and classes like high-intensity interval training and Zumba are also offered.
You can kick your excuses away as their facilities are open from Mondays to Saturdays, starting 6 a.m. to 10 p.m. at Tulip Drive, Davao city.
Fitness in the Comforts of a Pine Estate Community
Northpoint Davao Fitness Gym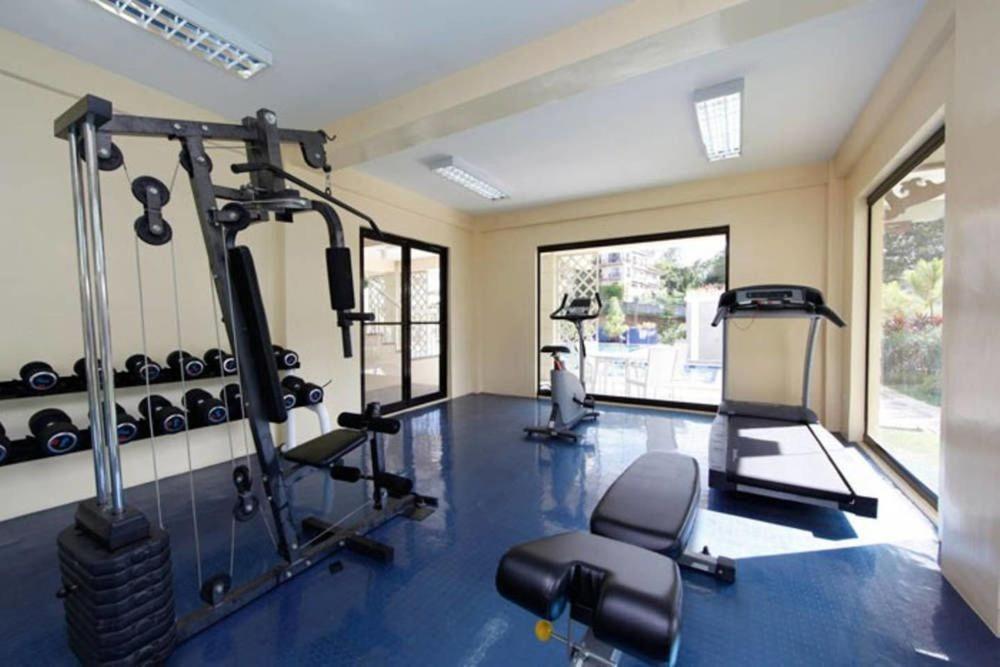 Whether you are a gym buff or a fitness beginner, living in a community close to your chosen gyms is a significant factor in one's consistency towards living a healthier lifestyle. Avoiding bumper-to-bumper traffic and the hassle of commuting will surely make you sweat more the right way as you maximize your time!
Davao city's pine-estate communities, Northpoint Davao and Frontera, an upcoming development in Buhangin, are just 10 minutes away from most of these top fitness gyms. These real estate developments by the most trusted home builder, Camella, are strategically located at the city's heart, allowing you to turn your fitness goals into reality!
More than that, living in Northpoint Davao and Camella Manors Frontera will take your health and wellness to the next level because its wide range of amenities includes a fitness gym in the comfort of your community. It houses high-quality equipment which homeowners can use at their leisure. If weights are not your thing, now is your chance to dip in Northpoint's salinated pool.
This saltwater pool elevates your physical health and promotes mental well-being as it alleviates stress and anxiety. Walking will undoubtedly become your favorite exercise inside these pine-estate communities as your daily strolls will be accompanied by the sounds of chirping birds and the cold breeze!
A unit in Northpoint Davao and Camella Manors Frontera is the way to go if you really want to shape up, so come home to the best real estate development in the Philippines today!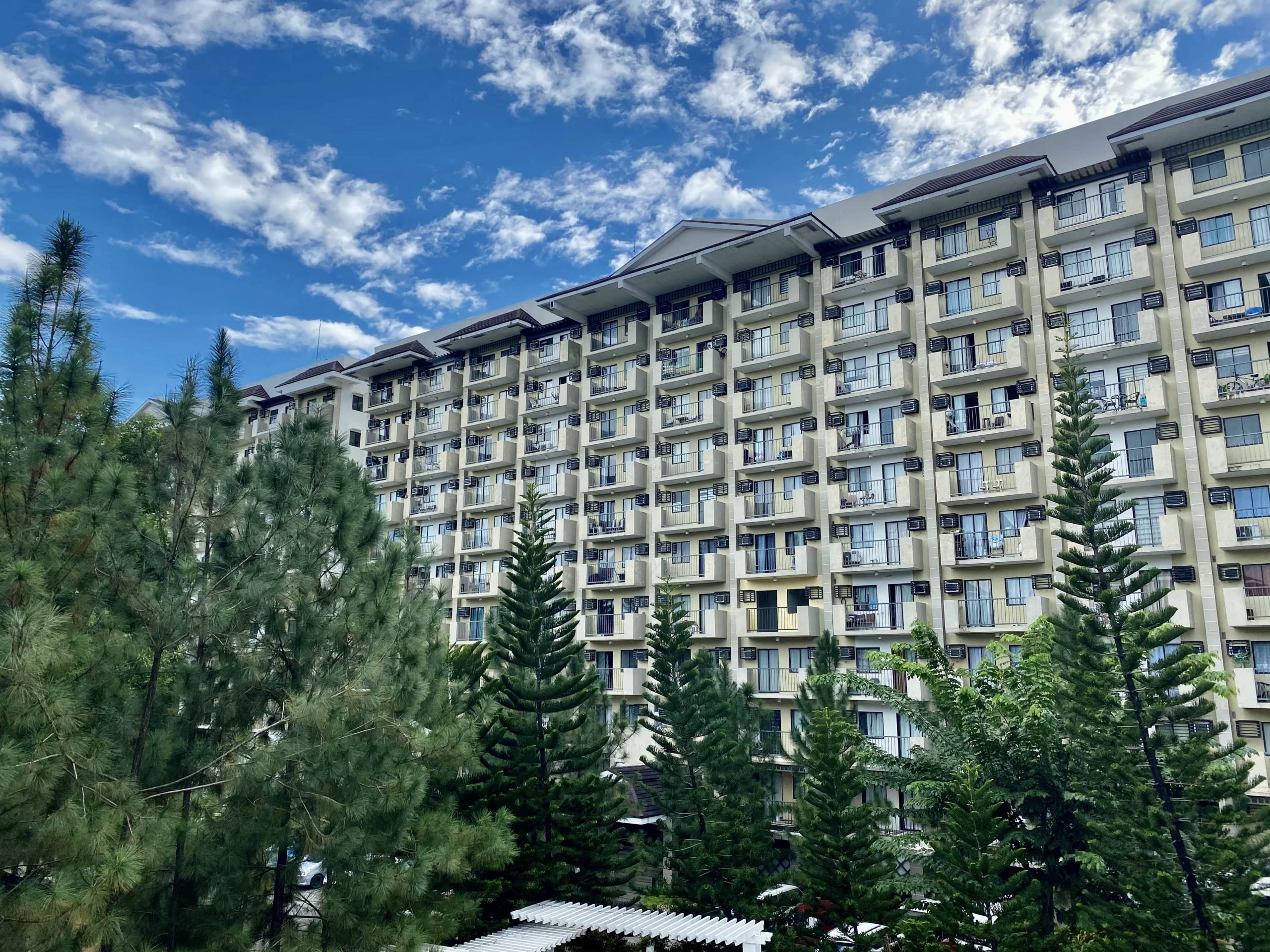 Check out our Condo for Sale in Metro Davao
Discover our pre selling and ready for occupancy vertical villages in Davao