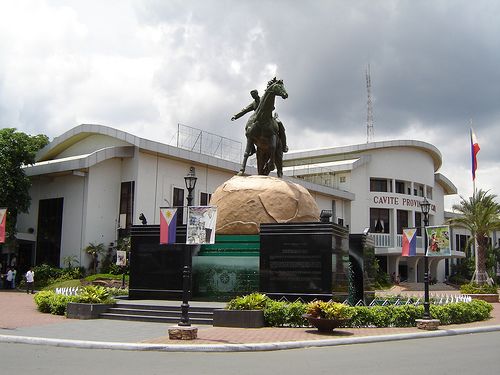 The vibrancy of being located in the heart of business districts, a more significant number of job opportunities, a fast-paced environment, and easy access to shops and amenities are all advantages of living in the Metro. However, living in a congested metropolis has a cost. It involves dealing with the city's daily hustle and bustle and having limited access to fresher, less crowded spaces.
Following the unexpected COVID-19 pandemic, many homeowners and investors realized that living away from the Metro was more convenient. They began looking for other properties with more space and less risk.
Of course, choosing between a rewarding modern lifestyle and rapid career advancement in the city can be a difficult decision. However, you can have the best of both worlds in fast-growing industrialized provinces such as Cavite.
Suppose you need more reasons to resettle. Here are some compelling reasons to live in Cavite and the things only a Caviteno would know.
Cavite is accessible and close to the Metro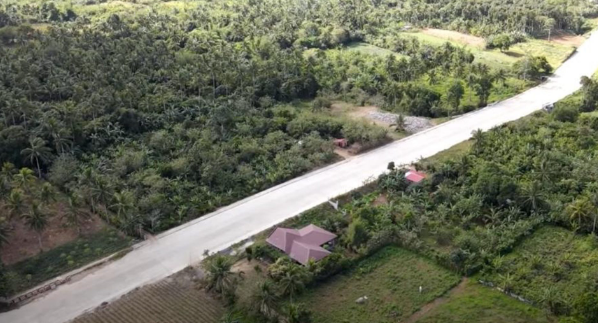 While living in Cavite, you must wake up early to go to Manila every Monday because of the Talaba-Coastal Road traffic. But with the help of significant infrastructure developments, it can ease the burdens of every Cavitenos.
One of the most important benefits of living in Cavite is the easy access to nearby cities. The province is bounded to the north by Metro Manila, to the south by Batangas, and to the east by Laguna.
Major highways such as the Cavite Expressway (CAVITEX), SLEX-Daang Hari Road, Muntinlupa-Cavite Expressway (MCX), and the newly opened Metro Pacific Cavite Laguna Expressway (CALAX) make it easier to travel to neighbor urban areas from Cavite. These infrastructures help provide alternate routes for motorists and reduce travel time for city commuters.
The national government's Build has accelerated many infrastructure projects in Cavite, Build, Build program, such as the upcoming LRT-1 Cavite Extension and Cavite-Tagaytay-Batangas Expressway (CTBEX), which will provide high-facility, free-flowing, and more comfortable routes in and out of the province to neighboring cities.
Aside from road connections, the massive infrastructure program includes the Sangley Point International Airport, also known as Cavite Airport, which will primarily serve general aviation to South Luzon and the Greater Manila Area. It also aims to reduce traffic congestion at NAIA. This is expected to generate many job opportunities for Cavite residents.
Festivals only a Caviteno Would Know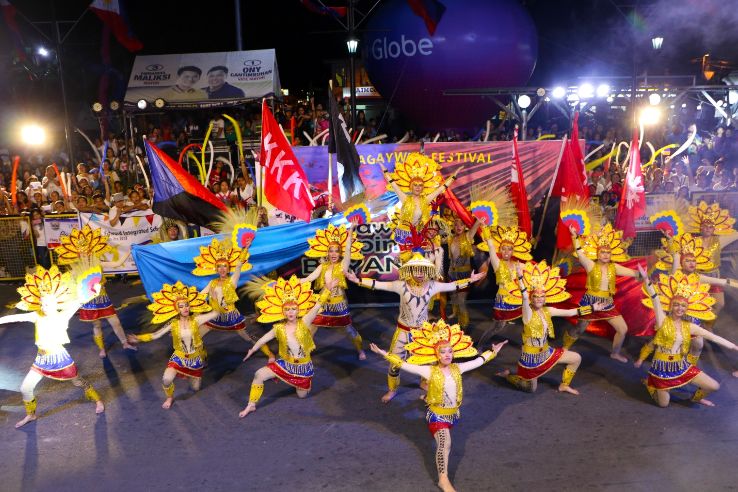 Cavite Province also offers a variety of tourism-related activities, such as natural and cultural attractions and various festivals held throughout the province. The publicity provided by these festival celebrations stands to benefit Cavite's cultural traditions, culinary specialties, and other province-wide attractions.
Wagayway Festival (Imus)
The Wagayway Festival is held in Imus, Cavite, to commemorate the sacrifices made by the Filipino people during the Battle of Alapan, when they fought bravely against the Spanish colonizers under the leadership of General Emilio Aguinaldo. Imus was given the name "wagayway" (wave) because the Philippine flag was first raised to signal our victory over the Spaniards.
Tahong Festival (Bacoor City)
Fresh seafood, particularly mussels and tahong, is a popular delicacy in the Cavite province. To raise awareness of this delightful treat, the provincial government organized the Tahong Festival.
As part of the festivities, a display of dishes featuring tahong as the star ingredient is being prepared for display in the town plaza. Competitions in the art fair, culinary contests, and beauty pageants are also common. Seminars and trade fairs are also frequently held during the event to educate attendees on the city's tahong culture.
Coffee Festival or Pahimis Festival (Amadeo)
"Pahimis," which also means "pasasalamat" in Tagalog, was the ancient term in Amadeo, Cavite. Traditionally, at the end of each harvest season, the farmer would give away his last tin of beans to the community as a gesture of gratitude and in the hope of bringing good fortune and abundant crops for the following harvest season.
Before beginning a commercial venture, the Pahimis will be shared over a meal with neighbors, or members of the community will be given a portion of the crop to share with friends and family.
Paru-Paro Festival (Dasmarinas)
The beautiful and colorful "Paru-Paro (butterfly)" is a universal symbol of change, transformation, and festivity in this city. The festival is an annual celebration of Dasmarinas' transformation from a barrio to one of the country's fastest-growing cities.
Parades and street dances will showcase each Dasmarineneo's talent and creativity in the visual and performing arts. People in colorful and beautiful butterfly costumes are grooving in the busy streets of Dasmarinas.
Unique terms used by Cavitenos
Caviteños are distinguished by their accent, Tagalog/Chavacano vocabulary, well-known fiery temper, and bravery in fighting colonizers during the Spanish colonial period.
Did you know that in Cavite, there are some terms that only a Caviteño will understand?
Bake
According to locals, bake dance is thought to have existed before the Spanish conquest. It is a stylish and enjoyable dance in Imus City. Bake, in terms of history, reflects the Imus people during lean and dry months for farmers. Bake has meaning for the people of Imus because he represents hard work, resilience, unity, harmony, and friendship.
Dang
Dang" is short for "Ubod nang" So instead of saying "ubod ng galing" we say "dang galing" and also don't forget the "eh" "Dang' galing eh!" to make it sound more "astig".
Buying/Bug-ong
Bug-ong means "packed lunch" wrapped in a banana leaf or Tupperware. The Tupperware is called Bug-ongan.
Delicadeza
When Caviteos say delicadeza, they are referring to a sense of knowing the proper or acceptable behaviors based on their moral standards. So, if someone says "Walang delicadeza," you should start observing yourself to determine whether you did something wrong or not pleasing to their eyes.
Pamutat
Pamutat means side dish in Tagalog, but for Cavitenos, pamutat means "dessert." They usually use this word after eating a meal, "Gusto ko ng pamutat."
Employment Opportunities for Cavitenos
Cavite is now one of the country's most industrialized and prosperous provinces. It also has a lot of business parks and job opportunities. There are currently several industrial parks, most of which are in the manufacturing industry.
Local and foreign companies are also continuing to establish IT parks and BPO companies in the area, providing Cavitenos with numerous career opportunities.
Most people then migrate to Cavite to avoid the high cost of living in the larger metropolis. However, the province's opportunities are attracting more people.
Living in Cavite also means getting more space in your properties for your money. Locally produced goods are less expensive at the source, and Cavite has an abundance of locally produced fruits and vegetables.
Leisure Destinations in Cavite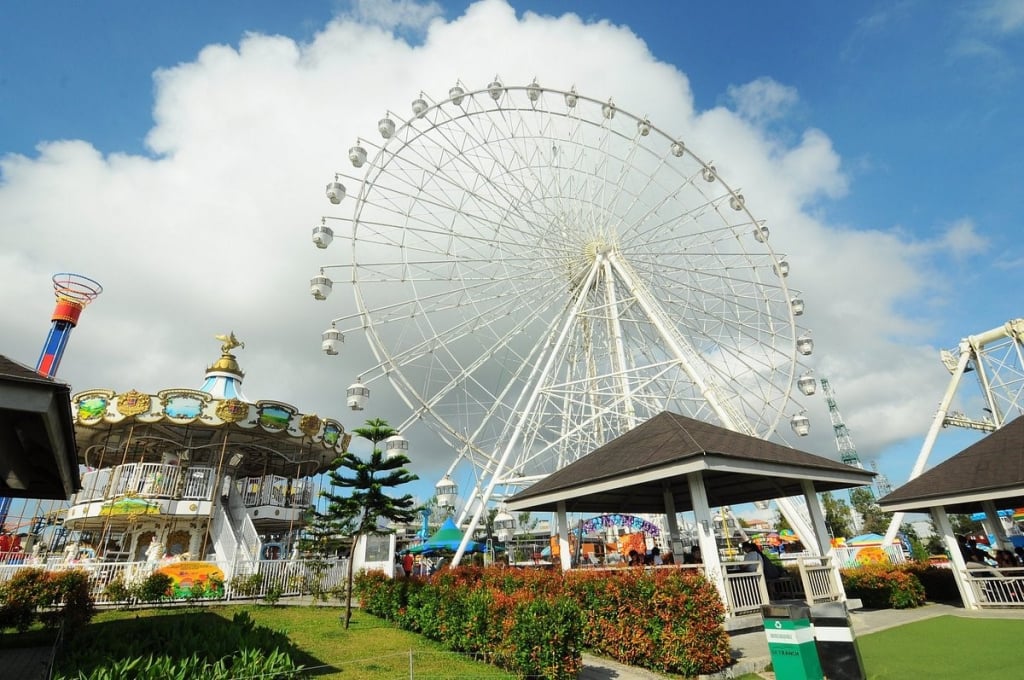 Cavite, an hour's drive from Manila, is a popular weekend getaway for city dwellers. It is home to many destinations, whether you want to climb mountains, take a dip in beautiful beaches and coves, discover hidden waterfalls, explore preserved historical sites, or savor new restaurants and cafes.
Aside from the lush greenery, tropical landscapes, enchanting waterfalls, and gray-sand beaches, Cavite is also home to some of the Philippines' most popular tourist destinations. Major shopping mall chains have established retail hubs across the province. Residents spend their spare time in the mall nearest to them, which is more peaceful and orderly.
With innovative developments in the area from reputable home builders such as Camella, everything is even more accessible from your community. Camella's locations throughout the province are strategically placed to put you close to nearby landmarks such as malls, hospitals, schools, and entertainment areas. Not to mention the new developments and business hubs springing up throughout the province to complement the offerings in cities.
One of the newest projects in Cavite is Praverde. Praverde is a master-planned community located on Governor's Drive, Dasmarinas. It is a 12- hectare exclusive green sanctuary featuring modern living spaces cushioned within green spaces and lifestyle centers. A combination of the Spanish words "pra" and "Verde" – meaning "into the green," Praverde provides future investors with ease and access to everything essential, allowing them to live well-rounded and fulfilling lives while making the most of the conveniences and trappings that come with modern living.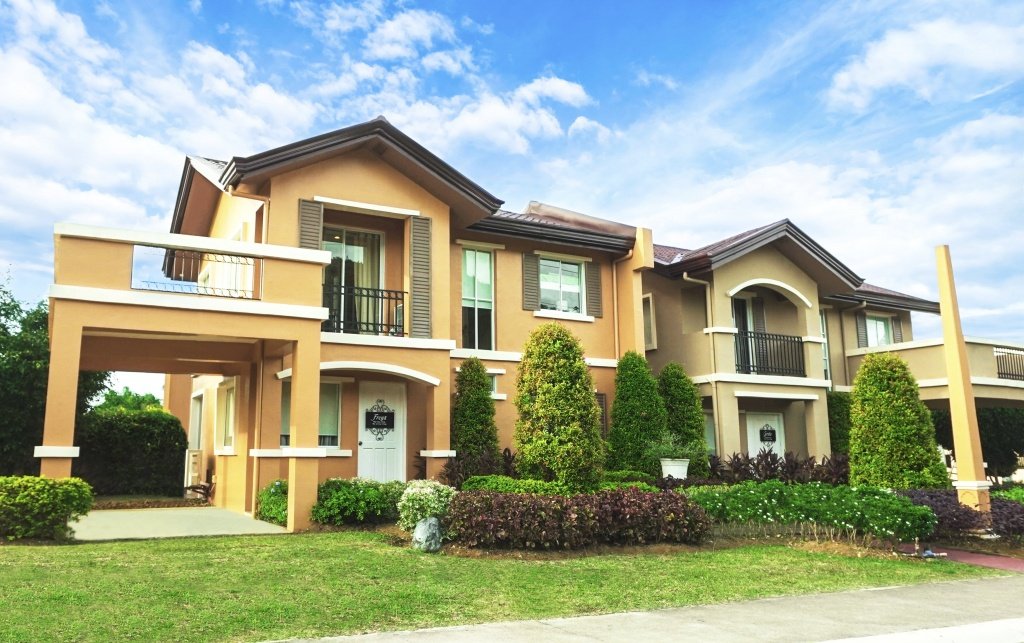 Check out our Houses for sale in Praverde
Discover our house and lot for sale in Cavite
Written by: Micah Eloise Haber