It's only a few weeks before the most wonderful time of the year. Christmas is approaching, and everyone is looking for the best places to buy gifts. Throughout the pandemic, online shopping has been one of the essential tools for Filipinos. Today, almost everyone knows how to order items online.
According to a study, 86% of Filipinos have used e-commerce websites and apps. Online shopping allows you to get the best Christmas gifts and decorations this holiday season. This article will show you the best e-commerce and online stores for your Christmas shopping spree.
Benefits of shopping online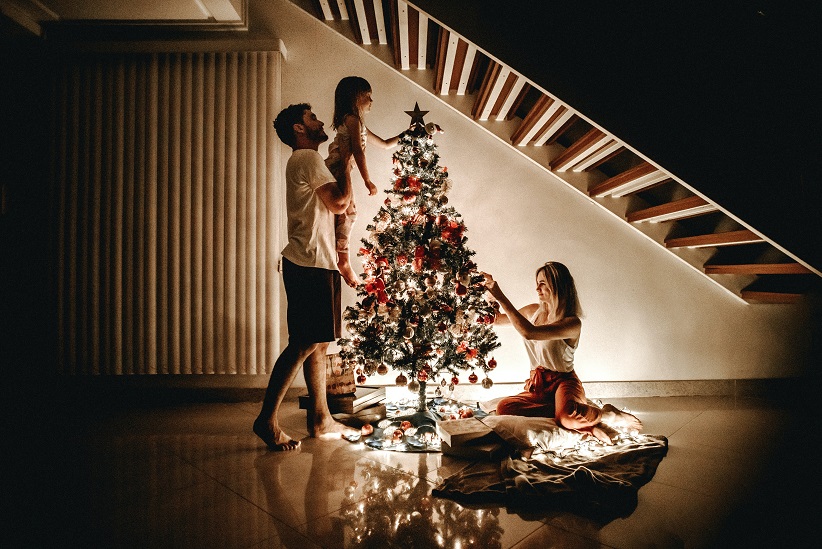 There are several benefits to shopping for Christmas presents and décor online. One of the best benefits of shopping for Christmas decorations and gifts online is you won't be pressured by sales representatives trying to make quota into buying anything. You can window shop for as long as you want without disturbance.
Another benefit of online shopping is you no longer have to stand in queues at counters once you decide to purchase a product. All you have to do is click the Add-to-Cart and Buy Now buttons if you choose to purchase an item. Regarding product quality, online shopping gives you many options, which means you can compare prices, reviews, and product features.
Online shopping platforms have thousands of sellers. Because of this, buyers have the luxury of comparing prices and choosing the best products, as mentioned earlier. Online sellers would have to give discounts and promos to attract more buyers. Shopping online gives you better access to these promos and discounts.
Unlike before, e-commerce and online shopping sites can ensure that your item will be delivered to your doorstep. This is why more and more people try to shop for Christmas gifts online. 
Where to shop online for Christmas gifts?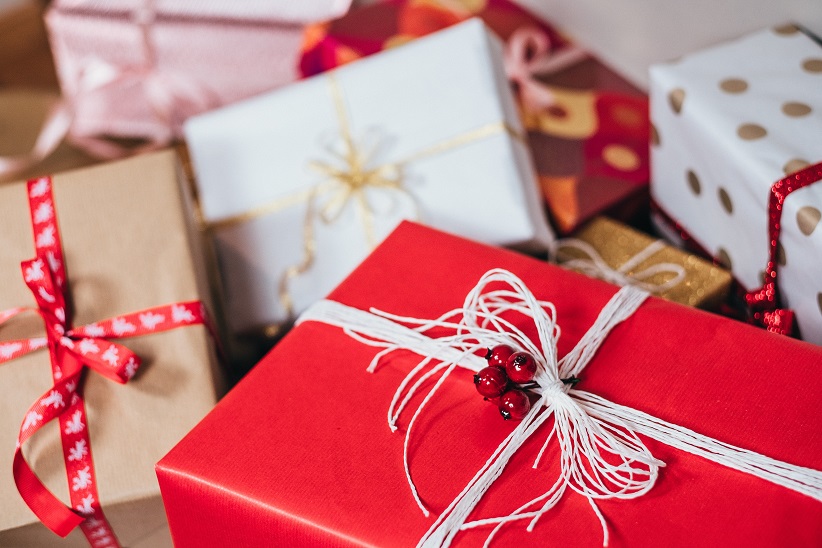 Lazada and Shopee
E-commerce websites like Shopee and Lazada are among the most prominent online stores in the Philippines. These shopping platforms offer buyers an easy user experience, unlimited options, and a trusted service. This Christmas season, these sites will have promos and Christmas deals for buyers.
Frequent buyers even receive vouchers and promo codes for better discounts. These e-commerce sites have almost every product that an average Filipino needs. For Christmas gifts, these stores have a section for appliances, clothing, toys, automotive appliances, and other gifts that you can think of.
Amazon and eBay
You can always go to eBay and Amazon if you are willing to shop overseas for a Christmas gift. If you want to shop for rare finds and collectibles, you can always go to eBay and shop for the best pre-loved memorabilia for your loved ones. On the other hand, Amazon is best for finding items that are absent on local e-commerce sites.
There are similarities between these two international e-commerce sites. However, their difference is their business model. Amazon operates like a traditional store, while eBay operates like an auction house. When buying Christmas gifts from these sites, remember that they can last for weeks because the products you purchase are shipped overseas.
Where to shop online for Christmas decorations?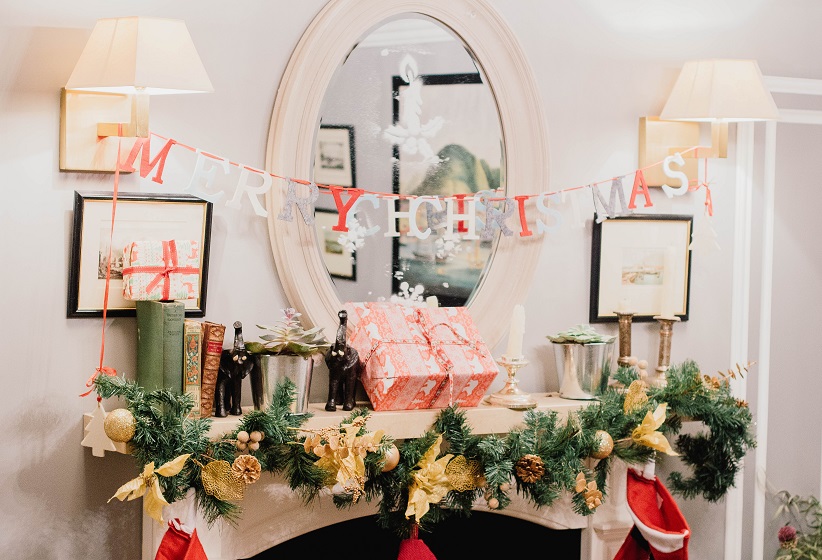 Knitting Ifugao
Knitting Ifugao is a local shop where you can buy Christmas decorations this year. This shop makes high-quality crocheted Christmas lanterns, nativity sets, and other Christmas ornaments. It has physical stores in Baguio, Taguig, Makati, Alabang, and pop-up markets in Metro Manila.
What's unique about this online store is that the Ifugao tribe handcrafts every decoration you buy at Banaue Rice Terraces. Buying from Knitting Ifugao is an excellent way to spread the Christmas spirit of giving because you can help a member of a local tribe while decorating your home for every purchase.
Tesoros
Tesoros is an online shop that sells Santa Claus figurines with a Pinoy twist. The Santa figurines that Tesoros offer Santa ornaments that resemble Filipino culture. Some of their design includes Santa Claus as a magtataho, Santa Claus with a tricycle, and Santa Claus as a farmer.
Aside from Christmas decorations, Tesoros also sell Filipino-inspired items, from clothing to artwork. You can purchase formal clothing, casual clothing, masks, t-shirts, handicrafts, and other accessories in Tesoros' online shop. These are the perfect Christmas gifts for people who appreciate our country's heritage.
For 70 years, Tesoros has been working only with Filipino craftspeople from around the country. This store aims to promote Filipino heritage and provide a source of income for Filipinos.
Treen Manila
Treen Manila sells Christmas tree ornaments made of wood, acrylic, or both. For their wooden ornaments, they use local woods like mahogany, acacia, bamboo, and camachile that have been used before (Manila tamarind).
In addition to the designs they already have, you can have your tree ornaments made with the names of your family members or remember special events like your first Christmas with your significant other.
These wooden ornaments are best as a Christmas gift or decoration at home. You can also order bulk orders in Treen Manila. This is perfect for family gatherings and corporate events.
The importance of a home near shopping malls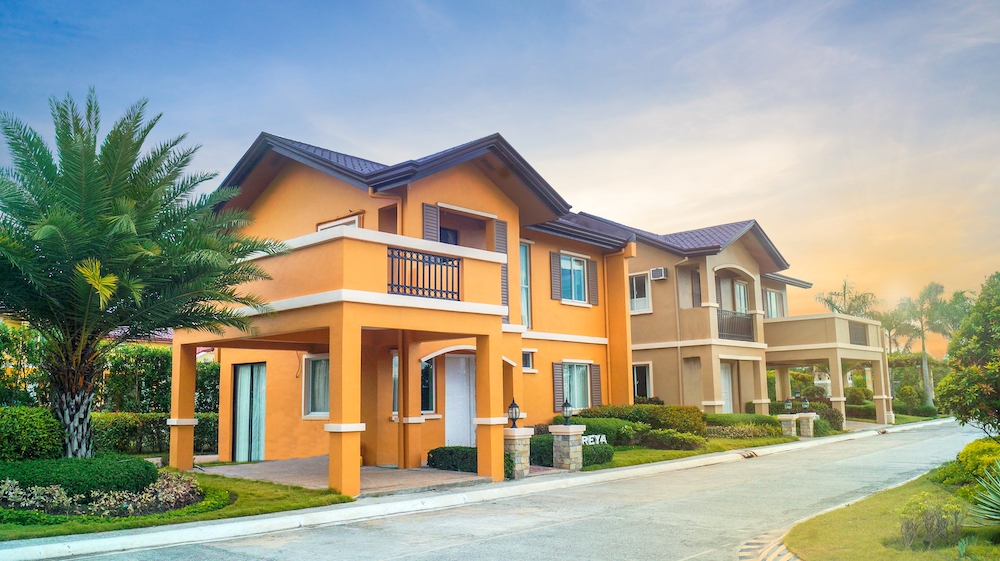 Online shopping for Christmas presents and other holidays is always a great idea because of its benefits. However, living near a shopping mall or commercial district is also a good idea. A home near shopping malls means you are in a city with an excellent economy.
Living near malls also means you have every need within your grasp and don't have to go through traffic to buy groceries. Some malls even have recreational activities available inside. Living near a mall or a shopping district means you are in a vibrant community.
If you are looking for a house and lot in the Philippines near a mall, you should purchase a Camella house and lot unit today. Camella communities are always placed in strategic locations near malls, hospitals, and places of recreation. A home in this Mediterranean-inspired community is the best for families who love to shop.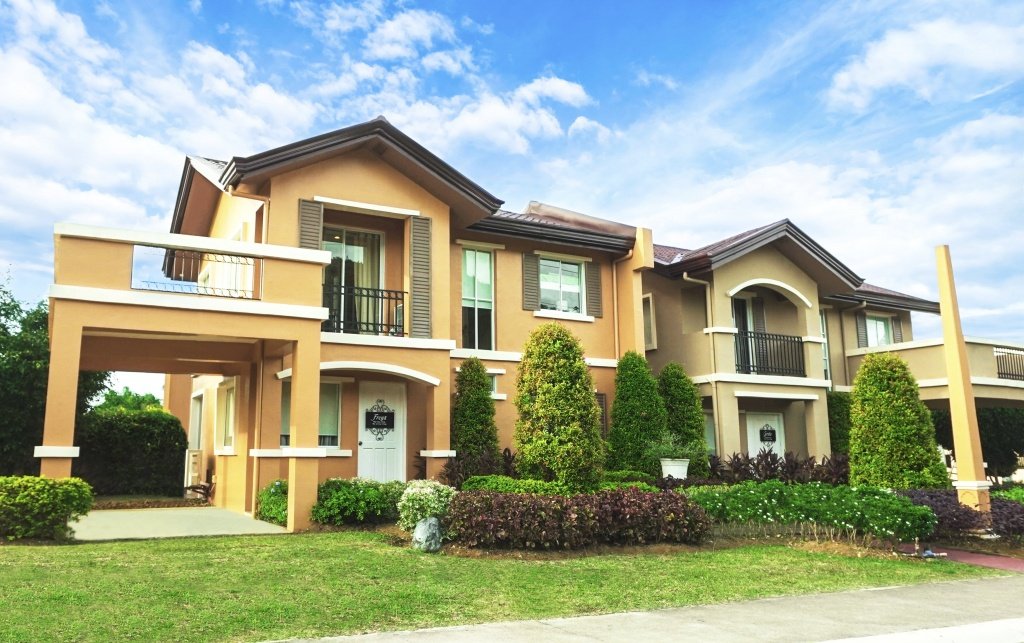 Check out our Houses for sale in the Philippines
Discover our house and lot for sale in the Philippines