Are you a professional who is already sick of your 9-to-5 job? Or maybe, a retiring employee who still can't imagine life's like beyond the office desk? We bet you also have trouble sleeping, thinking of ways to escape the rat race, and achieving personal and financial growth all at your own pace.
You have big dreams for business but are not sure where and when to start. You heard about others who quit their jobs at a young age for a business venture or became a businessperson at 60 and had promising returns. Like you, they also started envisioning. And like them, you can also become a successful entrepreneur if you consider starting your business in developed and business-friendly areas like Quezon province.
What makes Quezon Province Ideal for Business and Investments?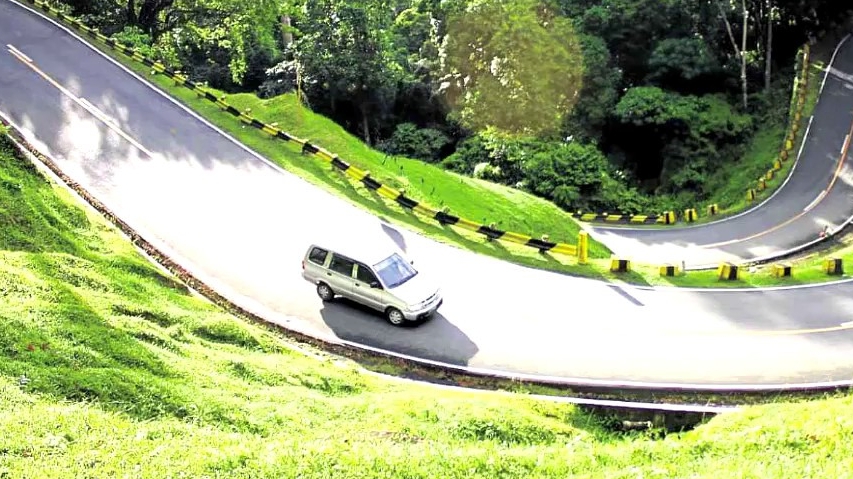 Located in the CALABARZON Region, Quezon province is surrounded by Aurora in the north, the provinces of Laguna and Rizal on the West, the province of Batangas on the southwest, and Camarines Norte and Camarines Sur on the southeast. The province's 39 municipalities, its component city Tayabas and the highly urbanized city of Lucena are home to 1.9-million Filipinos, according to the 2020 Census of Population.
Quezon province's location and peace and order situation attract businesses and investments. Commercial and trade establishments in business districts are multiplying as it provides locals with employment opportunities. Recently, the Philippine Economic Zone Authority (PEZA) confirmed that an economic zone in the location is expected to become the biggest.
The PHP1250-billion proposed area was registered through an agreement between PEZA and Achievement Realty Corp. Chairman Philip M. Cea last January. This lays the foundations for constructing the Quezon Techno-Industrial Special Economic Zone (QTISEZ) in the first-class municipality of Mauban.
Beyond these economic developments, people in this first-class province are blessed with vast agricultural land they can tilt. Fifty-one percent of the total land area or 403 935 hectares are intended for agriculture. Coconut is the top agricultural product occupying 375 026 hectares in the province in 2018. This made Quezon province earn the title of the leading coconut-producing province in the Philippines, with production hitting almost 1.5-million metric tons.
The best business climate in Quezon is sustained by the local government and partnerships between the public and the private sectors, among others. The province is on track with its aim to make all of its roads in good condition by this year's end, as it also works on a provincial public transportation route plan. Its goals and infrastructure projects can ensure seamless transportation of commodities like copra (dried coconut meat) and rice from the agriculture province to huge markets, driving Quezon province's economic side while upholding inclusivity among its people.
Improved Connectivity through Road Projects in Quezon Province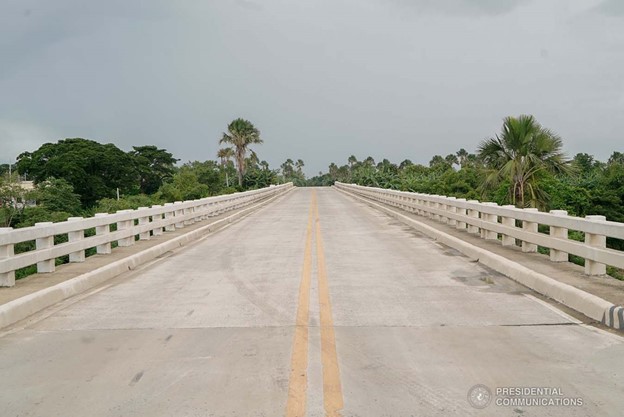 The current administration's centerpiece program, "Build, Build, Build," has improved roads and bridges in the country. It is no surprise that Quezon province gets a vast portion of this program, given its booming economy and notable agricultural output.
On the table is the Quezon-Bicol expressway. A easibility study has been completed on this 20 kilometers superhighway which will start at Pagbilao, Quezon and end at Maharlika Highway in San Fernando, Camarines Sur. The road network will serve as an alternative for travelers from Quezon and Bicol provinces.
Also adding to the province's assets is the PHP13.1-billion South Luzon Expressway Toll Road 4 (SLEX-TR4). The sections of the new thoroughfare will connect San Pablo, Laguna to Tiaong, Quezon; and Quezon municipalities Tiaong to Candelaria; Candelaria to Tayabas; and Tayabas to Lucena.
Apart from the planned and ongoing road networks, ease of transport is already achieved in the province through several bypass roads. Discover these linkages through the list that follows.
Bypass Roads in Quezon Province
1. Sariaya Bypass Road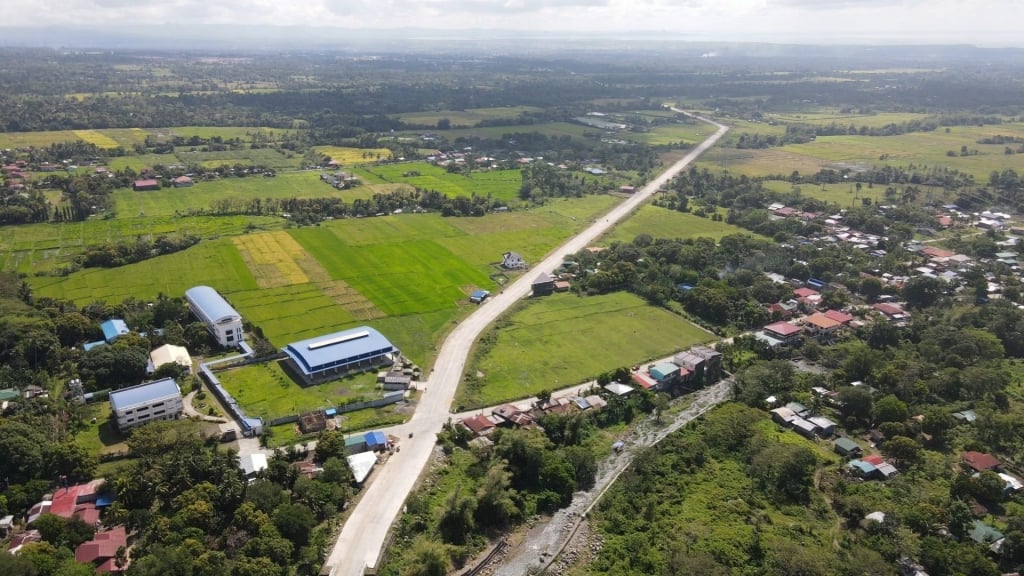 One of the most significant news people in CALABARZON and its neighboring regions heard amid the pandemic was the opening of the Sariaya Bypass Road on Oct. 21 last year. This 7.42-kilometer road project is one of the ticket projects of the Duterte administration in Region IV-A.
This four-lane road project with two-lane bridges provides better accessibility between Manila-South Daang Maharlika and the Quezon Eco-Tourism Road. Sariaya Bypass Road has helped reduce traffic volume in the part of Maharlika Highway between Lucena City and Sariaya, cutting travel time between the two areas from 45 to ten minutes. It serves about 15, 000 motorists daily.
2. Lucban Bypass Road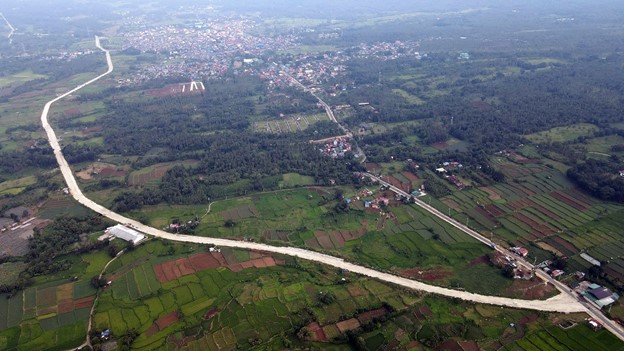 Suppose you are traveling from Metro Manila to South Luzon and Bicol Region and vice versa. In that case, Lucban Bypass Road can be your alternative route. The local government opened it to motorists in September of last year. This four-lane road project's completion of civil works was set for the first quarter of this year.
This bypass road decongested traffic in Lucban town center, which supplements the existing Lucban Diversion Road. It traverses Barangay Ayuti, Barangay Abang, and Barangay Kulapi in Lucban town. You can locate Lucban Bypass Road's entry point along Lucban-Majayjay Road. It intersects the Lucena-Tayabas-Lucban-Sampaloc-Mauban Port Road, which connects to its exit point along Lucban Diversion Road, according to the Department of Public Works and Highways (DPWH).
3. Tayabas Bypass Road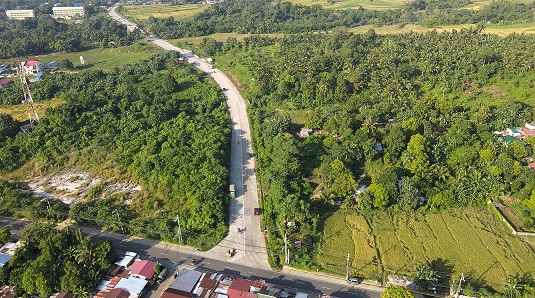 Like Lucban Bypass Road, Tayabas Bypass Road also helps decongest the town center of Tayabas. Target project completion of this 6.05-kilometer road network was set last year. Tayabas Bypass Road starts at the junction of Tayabas-Lucban Road. It ends at the intersection of Tayabas-Mainit-Mauban Road.
This four-lane concrete road reduces travel time by about 20 to 30 minutes during rush hours. You can save time while being assured of safety with this new road network traveling from Lucena to Tayabas towards Sariaya, Candelaria, and San Juan, Batangas.
4. Bypass Roads in Towns of Gumaca, Lopez, and Pagbilao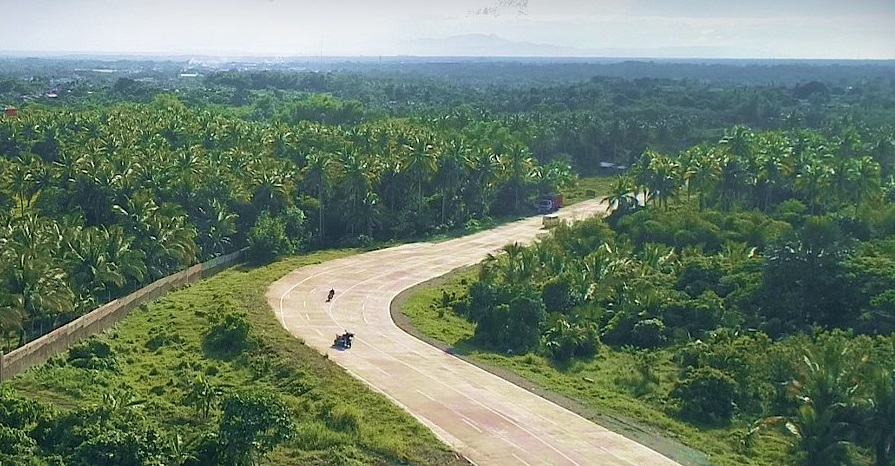 Construction of bypass roads was also done in the municipalities of Gumaca, Lopez, and Pagbilao. Starting in 2017, the government-funded these road projects with PHP1.55 billion. The stretch spans 11.57 kilometers in Gumaca, 8.6 kilometers in Lopez, and 5.57 in Pagbilao.
These undertakings bypass the Maharlika Highway, reducing traffic volume in the town centers. Pagbilao Bypass Road and Lopez Bypass Road were completed in 2019, while Gumaca Bypass Road's target completion was set last year.
Why do Businesses Emerge along Bypass Roads?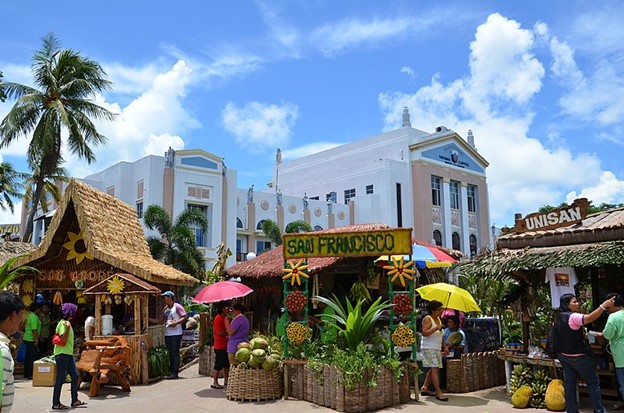 Bypass roads are comparable to giants passing by, carrying booming economic opportunities that wake-up sleepy communities. Quezon province is a living witness of how bypassing streets has paved the way for business growth in the countryside. The once silent fields and coconut plantations in the rural villages slowly see budding commercial establishments and businesses from the town centers relocating or branching out along bypass roads.
President Rodrigo Duterte himself has acknowledged the positive economic impact of bypass roads. In his public address during the inauguration of the Sariaya Bypass Road, the president noted how the new infrastructure stimulates "growth of industries and business opportunities in the area" by improving the locals' quality of life and the province's socio-economic development. Among the goals of the Sariaya Bypass Road, he said, is to scatter economic activity throughout the areas in Region IV-A.
Advantages of Investing Close to Bypass Roads
If you plan to start a business, you might think that bypass roads are too far from town centers. Opening your first outlet in an area away from the dense population is a huge gamble. But did you know that you can also have several advantages compared to those in downtowns and business centers?
First, you get to have a wide selection of land and locations available for rent or sale for your business in the less-crowded countryside.
Second, you can settle a good deal with landowners whose properties are gradually noticed by investors.
Third, there are a variety of businesses you can venture in with an excellent potential for growth given the less competition in the rural areas. These are only some of why business people choose locations along bypass roads.
The sooner you start your business in the rural communities, the better. This will give you the edge in making your business known and in gaining patrons that will come back for your product or service from time to time. Of course, you will not worry about your accessibility and convenience as you are along with the concrete road project. Therefore, starting a business along and near bypass roads is a gamble worth taking – and will most likely give you a surprising return.
What Businesses are Along Bypass Roads in Quezon?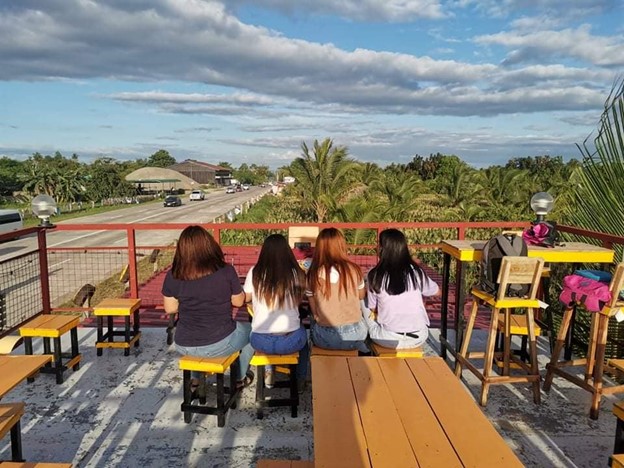 Businesspeople and investors are now considering the potential of rural communities in Quezon province. Businesses are sprouting along bypass roads in Quezon province, from restaurants and cafes to car service centers and gasoline stations. Because of the accessibility, other essential buildings like places of worship are also erected close to these road networks. Here are some you can find along and near bypass roads in the province.
Sariaya Bypass Road
Tambayan ni Kardo Café and Restaurant
G! Café
South StrEat Food Park
Café Andare
SnackyRoad
Lopez Bypass Road
Ryanick Canteen
SaiRap Food Court
Kainan sa Lopez Diversion 08
3Angels Pasalubong Center
Mango Madness and Ricche's Pizza
Jaypee Rita Jubinal Car Dealer
Derick's Carwash
Sophia & Rich Water Palm Resort
Food Escape
Gumaca Bypass Road
LCF Lighthouse Assembly of God
Jesus is Lord Church – Gumaca, Quezon
Lucban Bypass Road
G & J Lettuce
Petron Gasoline Station
Balay del Sol
The list of businesses is expected to grow gradually, given the province's aggressive economic development. While investors enjoy new opportunities, residents also make the most of the lively business environment. More and more business establishments come nearer the communities, making it easy for residents to access their needs.
Furthermore, new businesses offer diverse employment opportunities among the locals. It is then safe to say that locations near bypass roads are ideal for businesses and residences. On top of the rising companies and job offers, living along road developments places you away from the hustle and bustle of town centers.
Quality Life Assured with Camella Quezon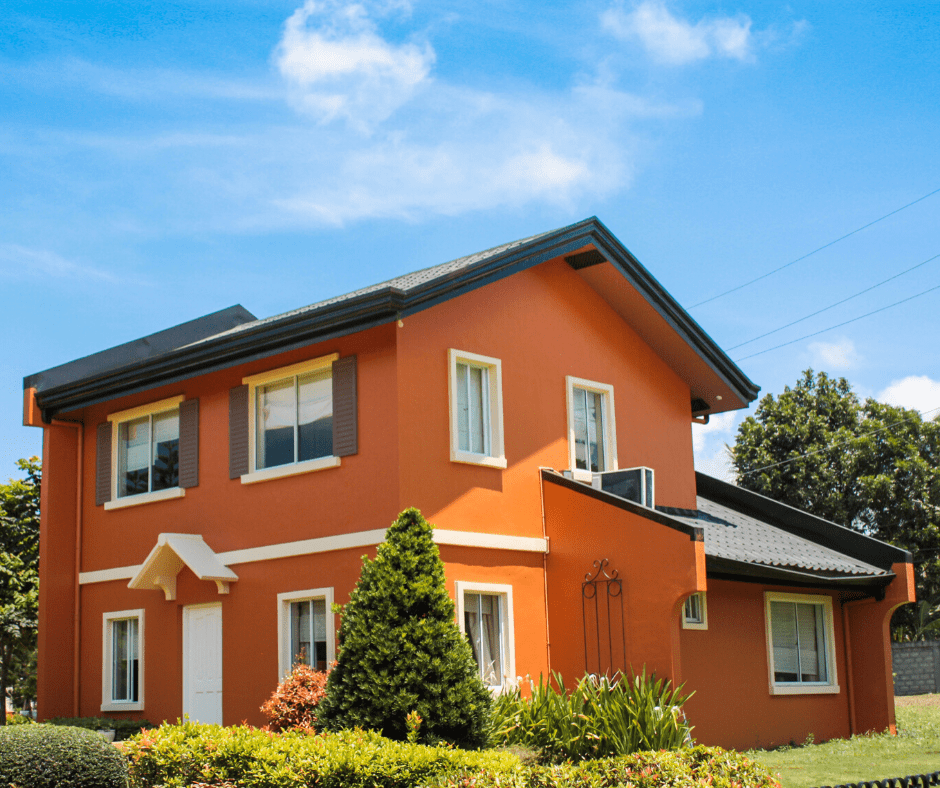 Thanks to the broad geographical reach of Camella Homes, Filipinos are guaranteed to live a quality of life in developed cities and provinces in the country. If you plan to start or grow a business, investing in Quezon province will not let you down. Complete your investment move by investing in a house and lot in Quezon with the most prime community in the area, Camella Quezon.
Located in Isabang, a village situated along the border of Lucena and Tayabas, Camella Quezon has the homes you deserve. You can choose what's best for you from this Tuscan-inspired community's wide selection of houses. Each house model comes with a built-in or optional balcony – a perfect spot for alone time or quality moments with your family as you enjoy the southern Tagalog heritage and vibrancy covering the subdivision.
The two-story house models in Camella Quezon also come with at least two bedrooms, a toilet and bath for each floor, a spacious kitchen and dining area, and a living room you can enjoy decorating. It also has a carport for your family car.
Holistic Lifestyle in a House and Lot in Quezon at Camella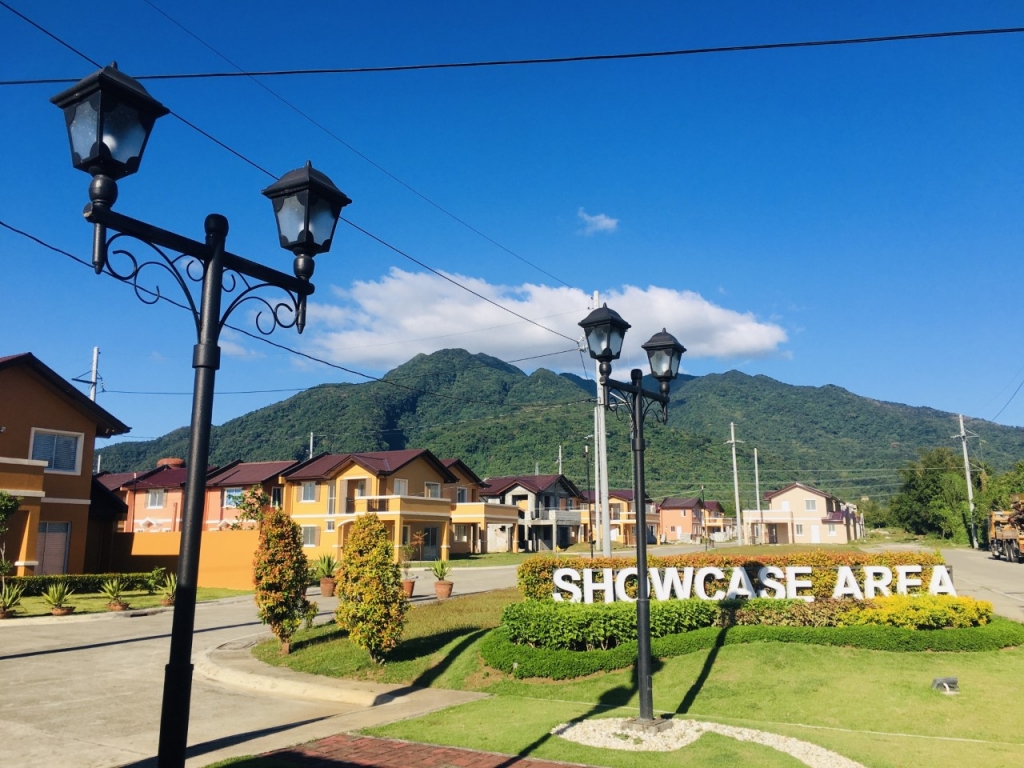 Camella Quezon is packed with amenities where you and your family can bond. There are landscaped parks and expansive green spaces to calm your mind, jogging trails and a basketball court for your physical activities, a swimming pool to freshen you up any day of the week, and a clubhouse for your events.
Beyond providing comfort and your lifestyle needs, you can also achieve peace of mind all the time in this secure community. Camella Quezon is equipped with 24-hour CCTV monitoring the entrance gate and is surrounded by high perimeter fencing. Round-the-clock security personnel is also roving the neighborhood.
Furthermore, you will appreciate the accessibility of Camella Quezon. Its location is only 15 minutes away from the city proper. It can be accessed via Maharlika Highway, just off Lucena City Junction. It is near essential establishments that include the following:
Schools
Sacred Heart College
St. Anne College
Mary Hill College
Malls/Supermarkets
SM City Lucena
Pacific Mall Lucena
Metro Gaisano
Isabang Town Center
Wilcon Depot
Primark Tayabas
Places of Worship
The house you deserve is waiting for you in Camella Quezon! To know more about homes ready for occupancy, you can visit Camella Quezon's official webpage here.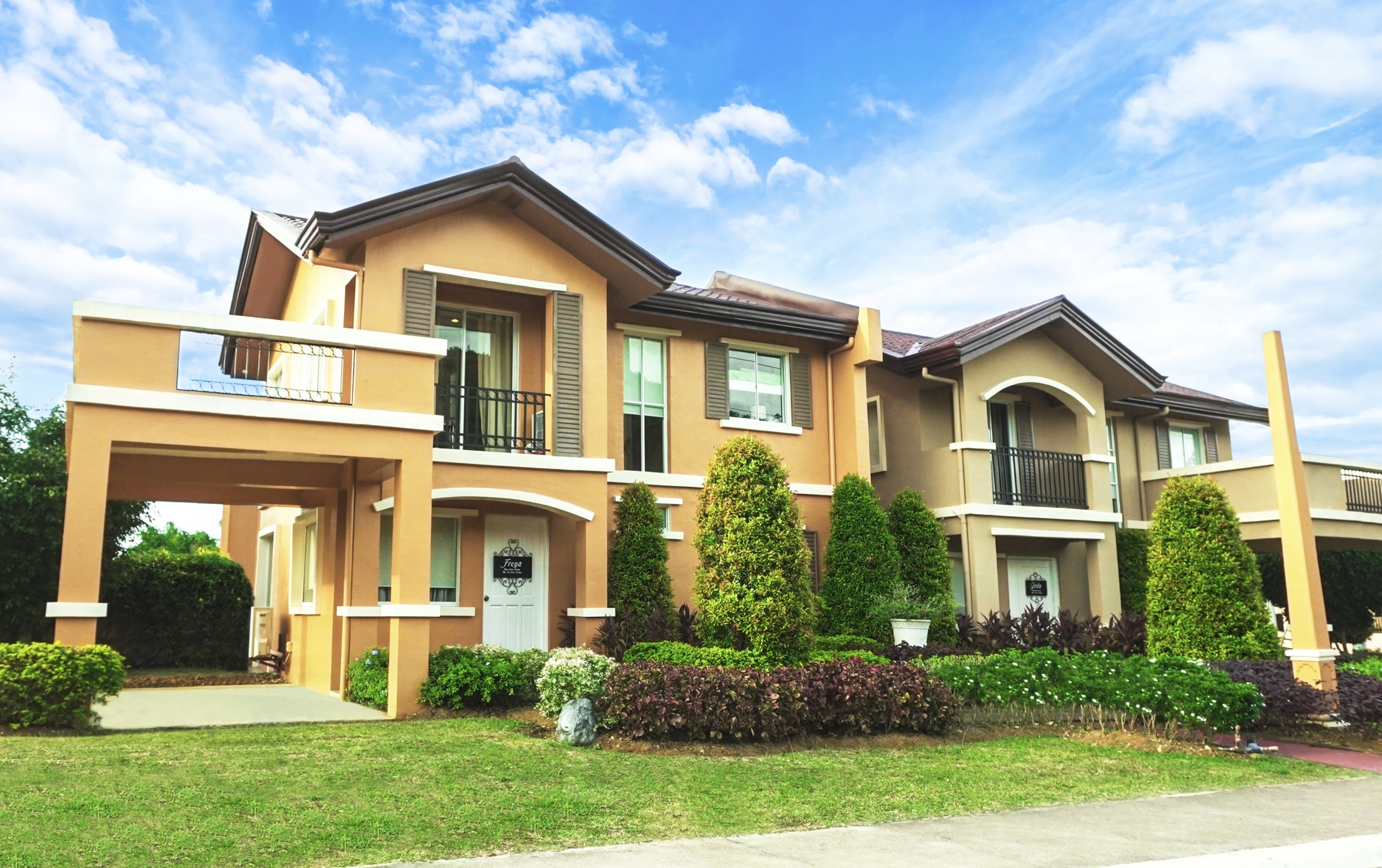 Invest in the Thriving Quezon Province
Check out our catalog of house and lot for sale in Quezon.
---
References:
https://www.quezon.gov.ph/general-information/about
https://www.philatlas.com/luzon/r04a/quezon.html
https://www.quezon.gov.ph/flagship-programs/infrastructure
https://www.bworldonline.com/economy/2022/02/10/429287/phls-biggest-economic-zone-registered-in-quezon/
https://www.dpwh.gov.ph/dpwh/PPP/projs/QBE
https://newsinfo.inquirer.net/1504888/duterte-inaugurates-p684-m-bypass-road-project-in-quezon
https://www.dpwh.gov.ph/dpwh/news/24005
https://newsinfo.inquirer.net/923003/road-bypass-projects-in-quezon-to-speed-up-manila-bicol-trip