Stay fit inside your condo with these studio unit indoor exercises that are easy to follow and sustain within modest spaces.
---
What are the best Indoor exercises you can try inside your Studio Unit? See our checklist of fantastic body workouts you can do from the comfort of your condo.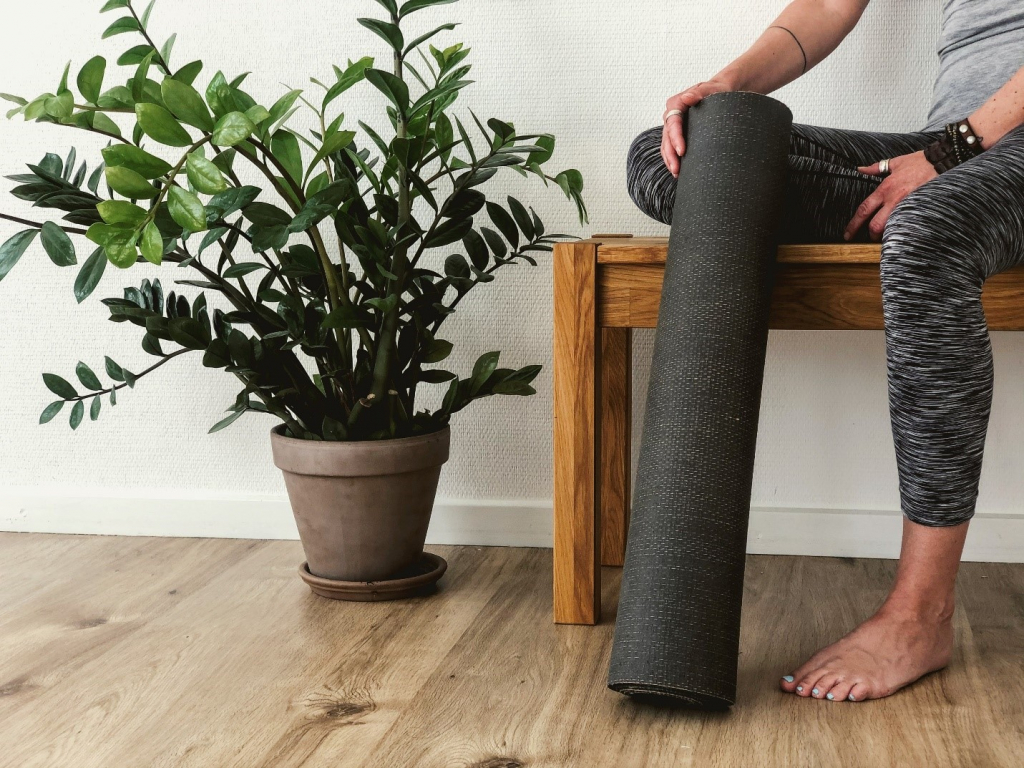 You can do everything these days, from ordering food to watching the newest movie or television show, from hiring a cab to booking a spa, all from the convenience of your Studio Unit. Working out inside is no different. Due to COVID-19, an increasing number of people are choosing to work out at home rather than at the gym. By doing so, people can lower their chance of contracting illnesses, save money, and try out new exercises.
Indoor exercises can help strengthen our immune system, and engaging in indoor workouts can boost our ability to recover from viruses. Although self-isolation is important, exercise is also essential for our bodies and minds to work efficiently, maintain a healthy body, and keep good spirits through these challenging times.
What Are The Essential Benefits Of These Studio Unit Indoor Exercises?
Indoor exercise has many benefits. Aside from the privacy that your personal space offers, there are more advantages that working out indoors provides you.
It Is Convenient.
Simply getting up and moving for 3 to 4 minutes at a low intensity, like stretching or walking, will help relax your muscles and improve blood circulation and muscle activity. There's no need to waste time gathering your gym stuff, heading out to the gym, and driving back to your home after the workout session. In short, it is less hassle.
You Can Enjoy Privacy.
When you are working out, sometimes we want to be alone to get into our zone. We want to focus so that our bodies get into shape and our minds are sharp too. This is the perfect activity for all of us to enjoy privacy.
It Is Budget-Friendly.
One of the key benefits of exercising at the Studio Unit is the ability to save money. Because there is no membership fee, no need to pay for parking or gas, and no requirement to wear fashionable workout attire, you will save money.
It Will Exercise Your Brain.
When you decide to exercise at home, you are taking charge of your health and safety. You're going to challenge yourself with the changes. The mindset you should have is to be the best version of yourself. Learning about indoor fitness gives your brain a welcome workout as well.
Protected From Viruses.
With social distancing measures in place, we are protected from the spread of viruses when it comes to staying the course with our indoor physical fitness.
What Are The Best Indoor Exercises You Will Appreciate Inside Your Studio Unit?
You do not need a long list of workout equipment like an exercise bike to lug into your studio apartment or condo to create that dream full-body workout routine. There are many readily-available substitutes to common gym equipment that you can try in your condo. From water bottles as free weights to even just your body weight.
The push-up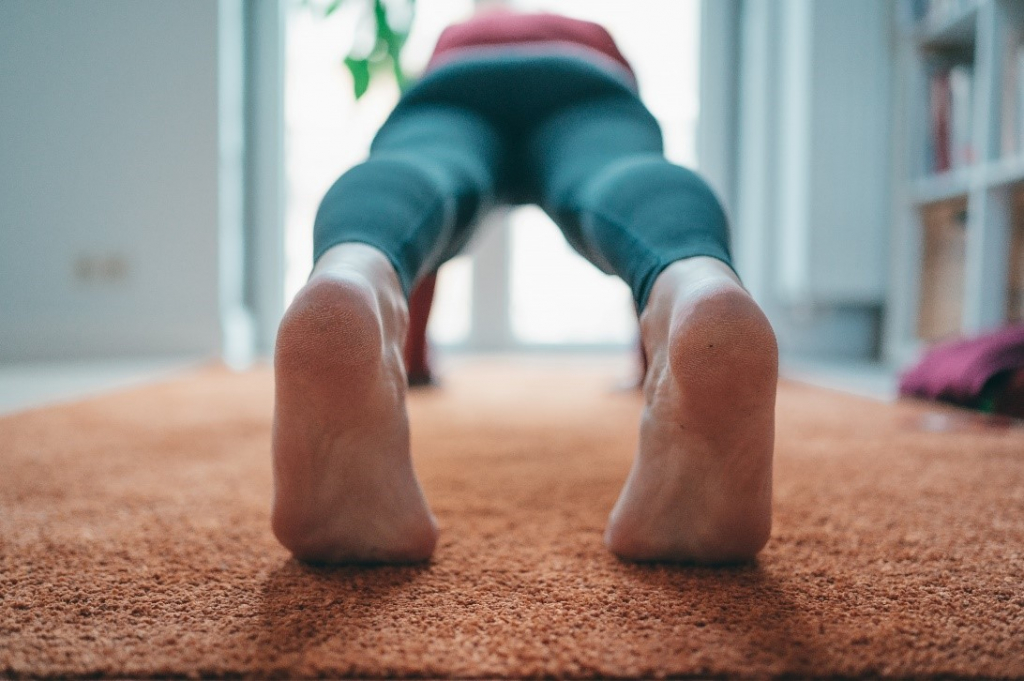 Need a great at-home workout that'll build your arms and chest? Do Push-ups! Push-ups can be an effective exercise to make arms and chest even without the gym or with hardly any equipment. The best thing about push-ups is that they burn calories and can do it even at home!
The sit-up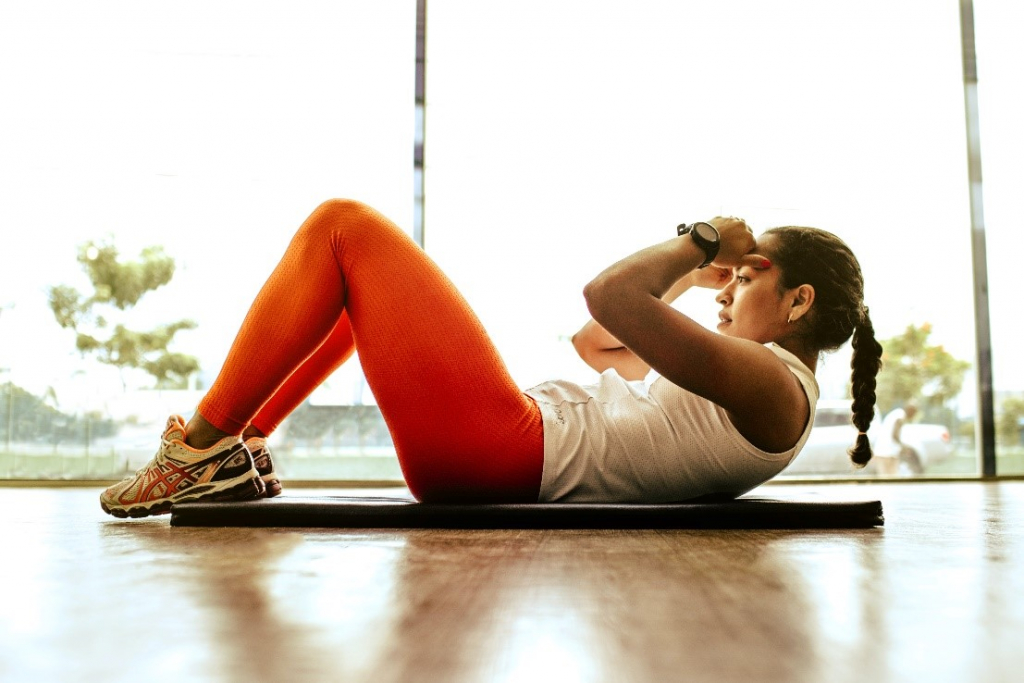 Similar to push-ups, sit-ups can also be done at home without hitting the gym. It focuses on strengthening, tightening, and toning your abdomen area. It improves your core strength and helps reduce back pain risk. You may opt to use a yoga mat to be comfortable.
The squat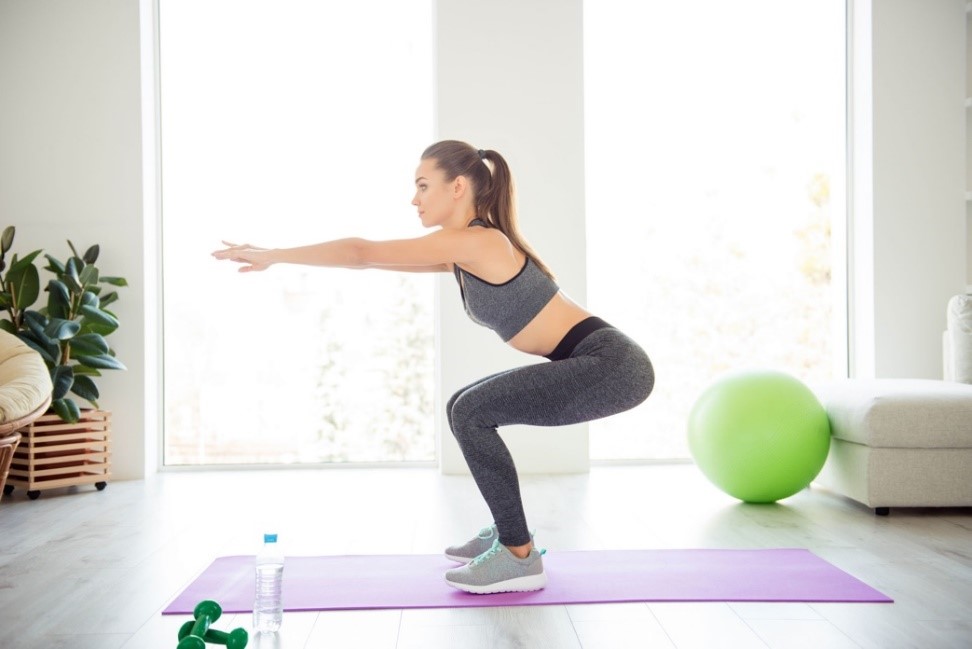 The squat is a dynamic strength-training exercise that calls for the simultaneous use of multiple muscles in your upper and lower bodies. Squats can help improve your exercise performance, lower your chance of injury, and maintain more efficient movement throughout the day. It can also improve your posture and shape, especially for women who want their hips to be firm.
Elevated mountain climbers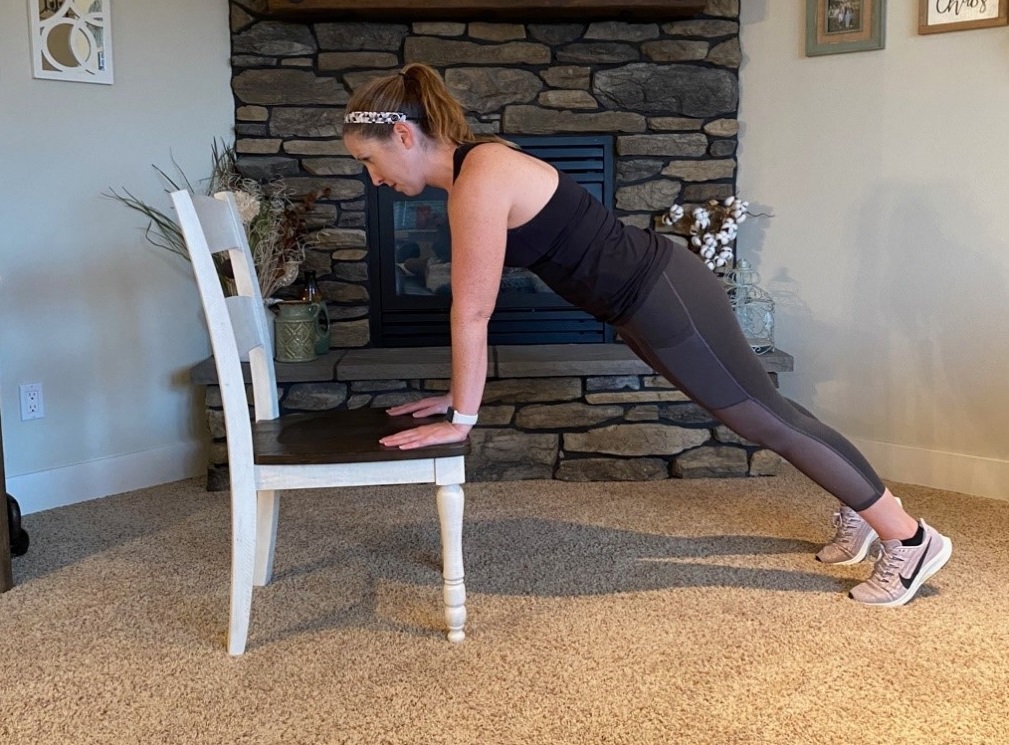 Elevated Mountain Climbers do not require mountains at all! Just grab a chair and let your body do the moving. All you have to do is lean forward with your feet shoulder-width apart, hold onto a chair, standing desk, or rail for support, and switch up your legs continuously.
Use water bottles as weights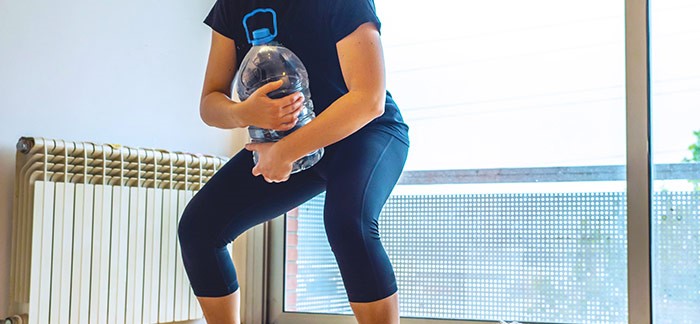 Dumbbells and barbells are not necessary to begin weightlifting. You can use household items as a substitute for your workout. Start with small, light water bottles and progress to heavier ones as your strength increases. In this way, you do not only lose weight but also lessen your expenses on exercise equipment.
Yoga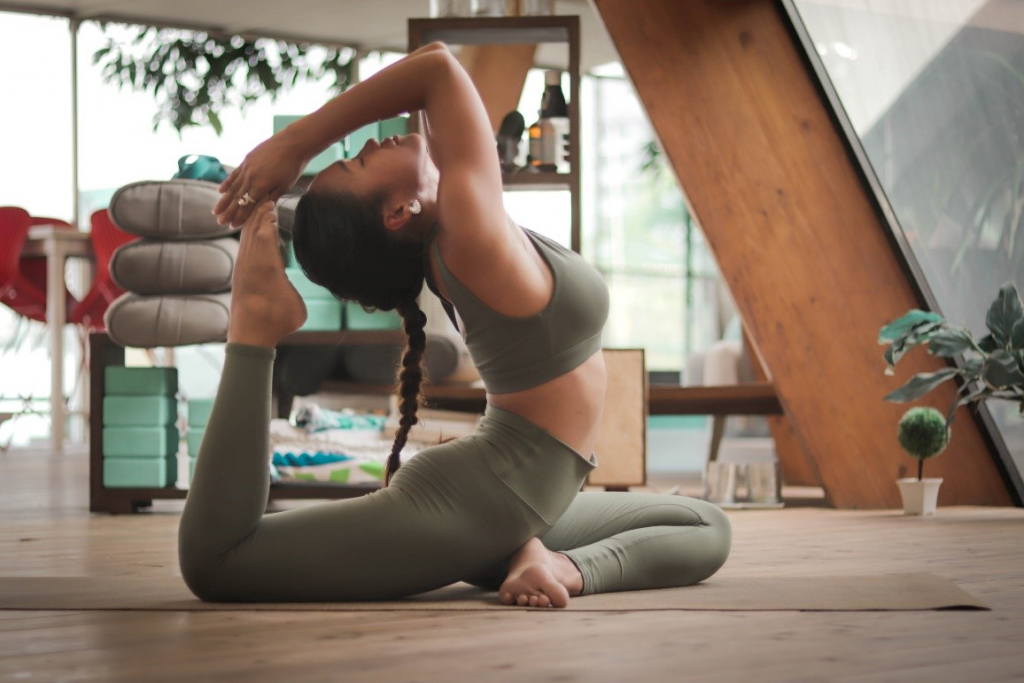 Yoga is your best friend whether you want to relax, meditate, or improve your balance and flexibility. In fact, yoga only requires a mat and some commitment, both of which can be set up at home. You don't have to go to the gym or run a long distance for it. Make sure to stretch each muscle group as part of your practice.
There are so many activities you can do with that space you have in your condo. Whether you want to prioritize your health and wellness, spend time with your loved ones, or give yourself a break away from the stress and worries, having your own space is the best place for those activities.
As we get older, we want to have that sense of privacy while doing the things we love the most, and owning a studio unit can be a great start to achieving that privacy you've been dreaming of.
Here at Camella Manors, our vertical villages offer condo units ideal for your physical activities and lifestyle where you and your loved ones can surely enjoy while in the comforts of your cozy space.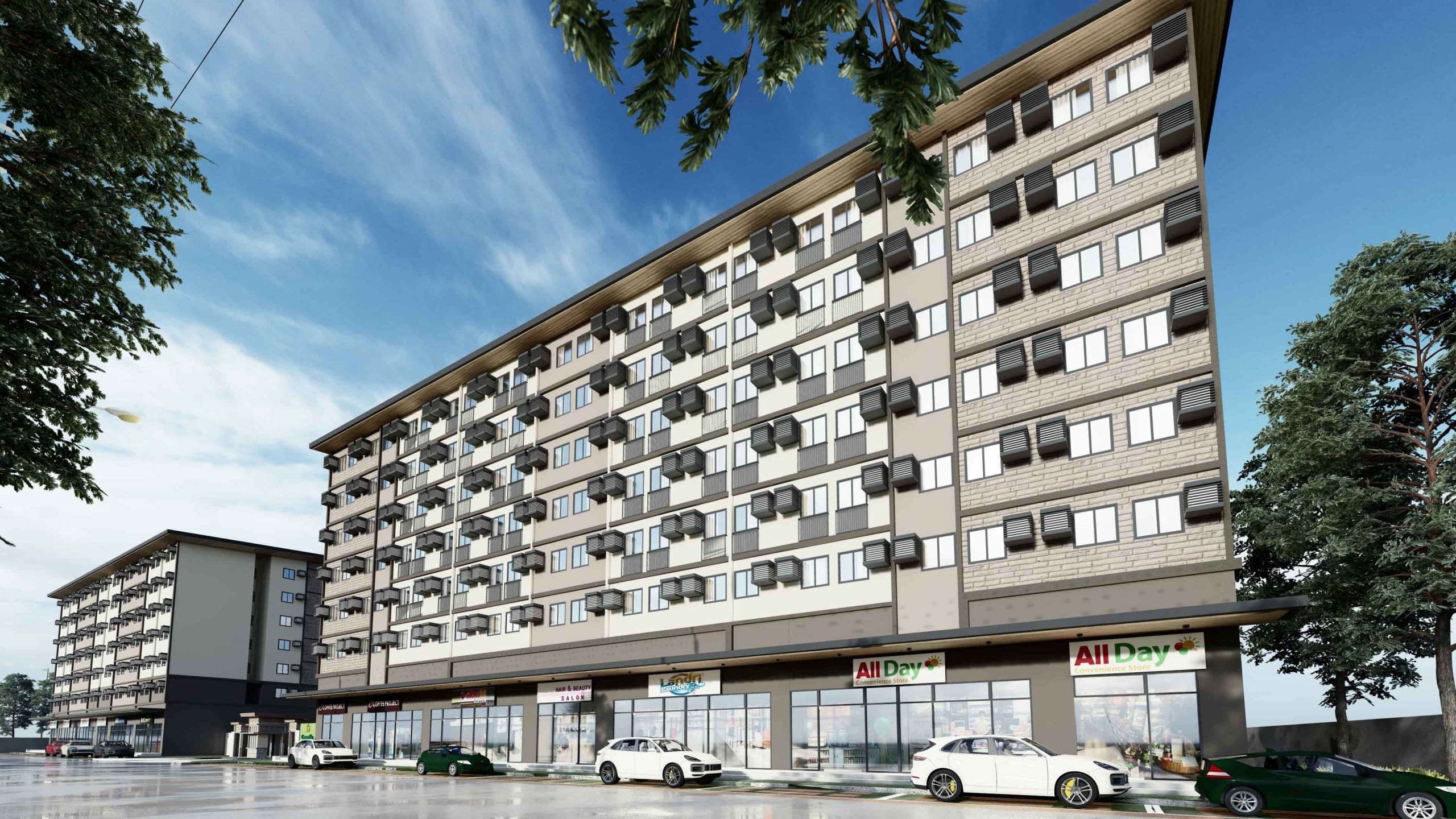 Find your ideal condo space
Browse through Camella's selection of condo for sale in the Philippines.
By: Mark Samonte