What to expect and what to prepare now that the rainy season in the Philippines has officially started?
---
Lately, thunderstorms and heavy rains are constant occurrences every day. You may find yourself sweating while doing your morning chores and pulling out an umbrella in the afternoon. But it is still May, and it is supposed to be the beach season still, you might think. However, only halfway through this May, the Philippine Atmospheric, Geophysical, and Astronomical Services Administration (PAGASA) has already announced the start of the rainy season in the Philippines. Now, we officially say goodbye to the summer monsoon and welcome the days of tropical storms and tropical cyclones.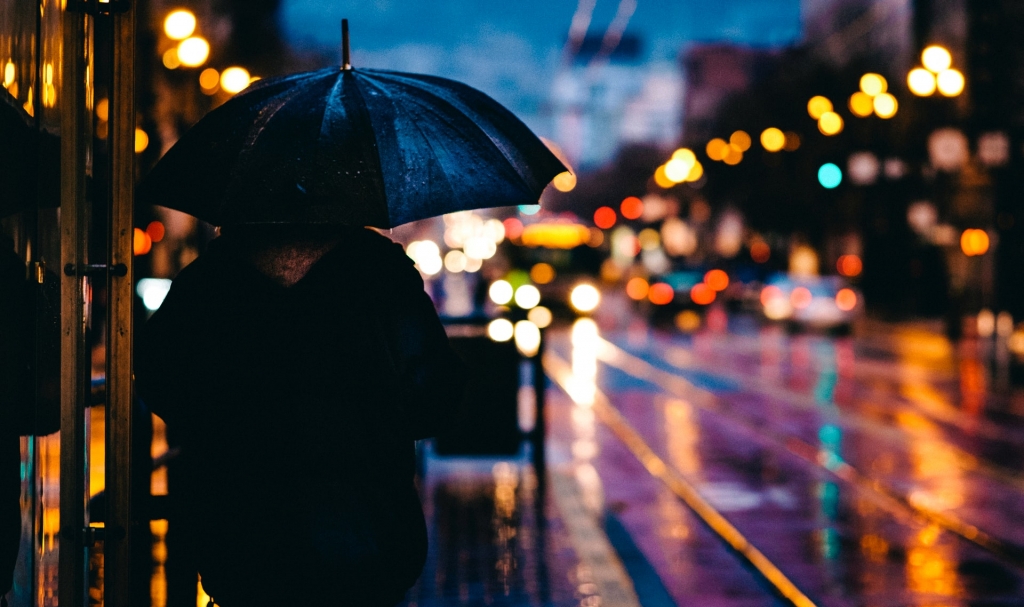 What are the climate and seasons in the Philippines?
According to PAGASA, the Philippines has a maritime and tropical climate. This means we experience a relatively high temperature, humidity, and abundant rainfall. Technically speaking, there are only two major seasons in the Philippines: the rainy season (June to November) and the dry season. Furthermore, the dry season is divided into the cool dry season (from December to February) and the hot dry season (from March to May). This May, the rainy season came early.
For tourists who want to visit the Philippines for the beaches, this means putting off their plans. However, this does not mean that every part of the country experiences the same weather. For one, the average annual rainfall and average temperatures during the wet season vary per area. In other parts of the country, there is also no well-defined dry season to consider as the summer months.
What to expect during the rainy season in the Philippines?
The rainy season does not only bring in inconvenience. In fact, heavy rains pose many problems, from disasters to diseases.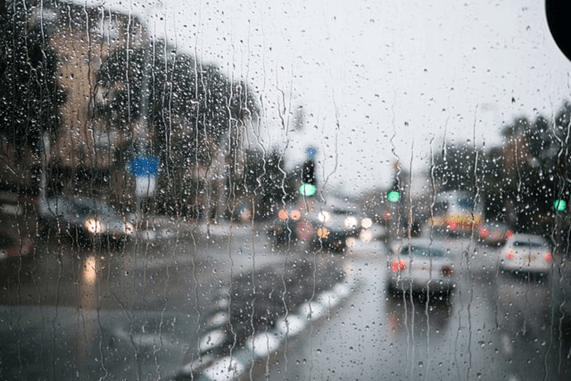 Outdoor threats during the rainy season
Rain is more inconvenient outside, especially when you are commuting. Heavy rains can sometimes cause flooding on roads and highways. During tropical storms and typhoons, winds can also get strong and destroy outdoor installments like billboards and towers. Another common occurrence during the rainy season is power outages, disrupting daily tasks and business. In high-risk places, landslides can also occur and destroy entire homes. 
During the rainy season, your home is prone to many structural problems, no matter how quality the make of your house is. One common problem among homes of any kind is roof leaks. These roof leaks can then lead to discoloration and damage to your ceilings, walls, and floors. Aside from your roof, your drain pipes can also leak and overflow, leaving you with more things to clean up. And another headache during the wet season is molds and moss that can persistently grow anywhere around your house. Lastly, aside from cool winds, the rain can also bring unwanted pests and insects inside your home that may be carriers of diseases.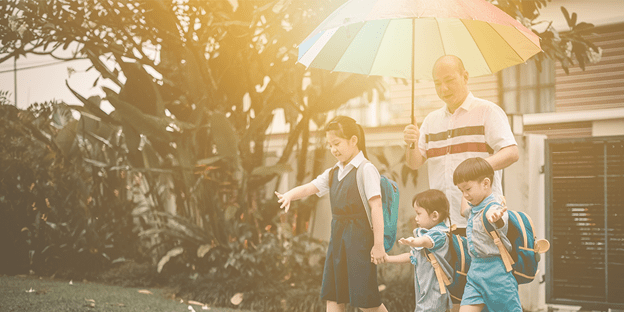 How to protect your home during the rainy season?
To prepare your home for the wet season, you should consider the exterior as much as the interior environment. If you are expecting heavy rains in your area, have your roof and your drain pipes checked, and do not wait for the rain to signal where your house needs fixing.
Aside from your roofs, the windows can also be an entry point for water to get inside your house. That said, make sure your windows are of water-resistant materials. Additionally, if your windows have hinges, ensure that they are properly installed so that no liquid or moisture can seep in.
For houses that are prone to the growth of moss and molds, make sure that you have stocked up on bleach for your walls and floors. Another concern is furniture that is prone to molds facilitated by the damp air. To avoid mold growth on your precious items, keep them away from doors and windows and other nooks that are damper than the rest of your house.
Common health threats during the rainy season
The entrance of the rainy season at the time of Covid-19 is a double threat to our health. On top of the current health threat and protocols, the Department of Health (DOH) also advises the public about the most common diseases during this season. DOH lists the following as the illnesses and diseases that frequently spike in cases during the rainy season:
Diarrhea
Typhoid Fever
Cholera
Leptospirosis
Dengue Fever
Malaria
Before going out and braving the rain, make sure you are following the minimum health requirements to protect yourself against Covid-19. This includes wearing a mask, maintaining social distancing, and sanitizing. But the best protection currently available against Covid-19 is still getting vaccinated and having booster shots. With the rise of new variants of the virus in the country, it is still best to follow the protocols regardless of your vaccination status.
Aside from complying with the pandemic health protocols, it is also best to build healthy habits. Start by eating a well-balanced diet, loading up on vitamins, and staying hydrated. This way, you help strengthen your immune system and fight viruses.
On top of eating healthy, having a good sleep is also essential. Remember that mental health is just as important as physical health in fighting illnesses and diseases during the rainy season.
Settle down in Camella's healthy homes
Find a healthy home in a community that helps take care of you and your family, like Camella. Camella offers spacious two-bedroom to five-bedroom house and lot selections in its master-planned communities across the Philippines. This way, Camella gives you the freedom of space to better control the safety of your environment.
In addition, the brand also offers a line of smart homes that use touchless technology to augment your level of safety at home. These are all on top of the amenities offered inside the community that promotes a healthy lifestyle and convenient access to your daily needs.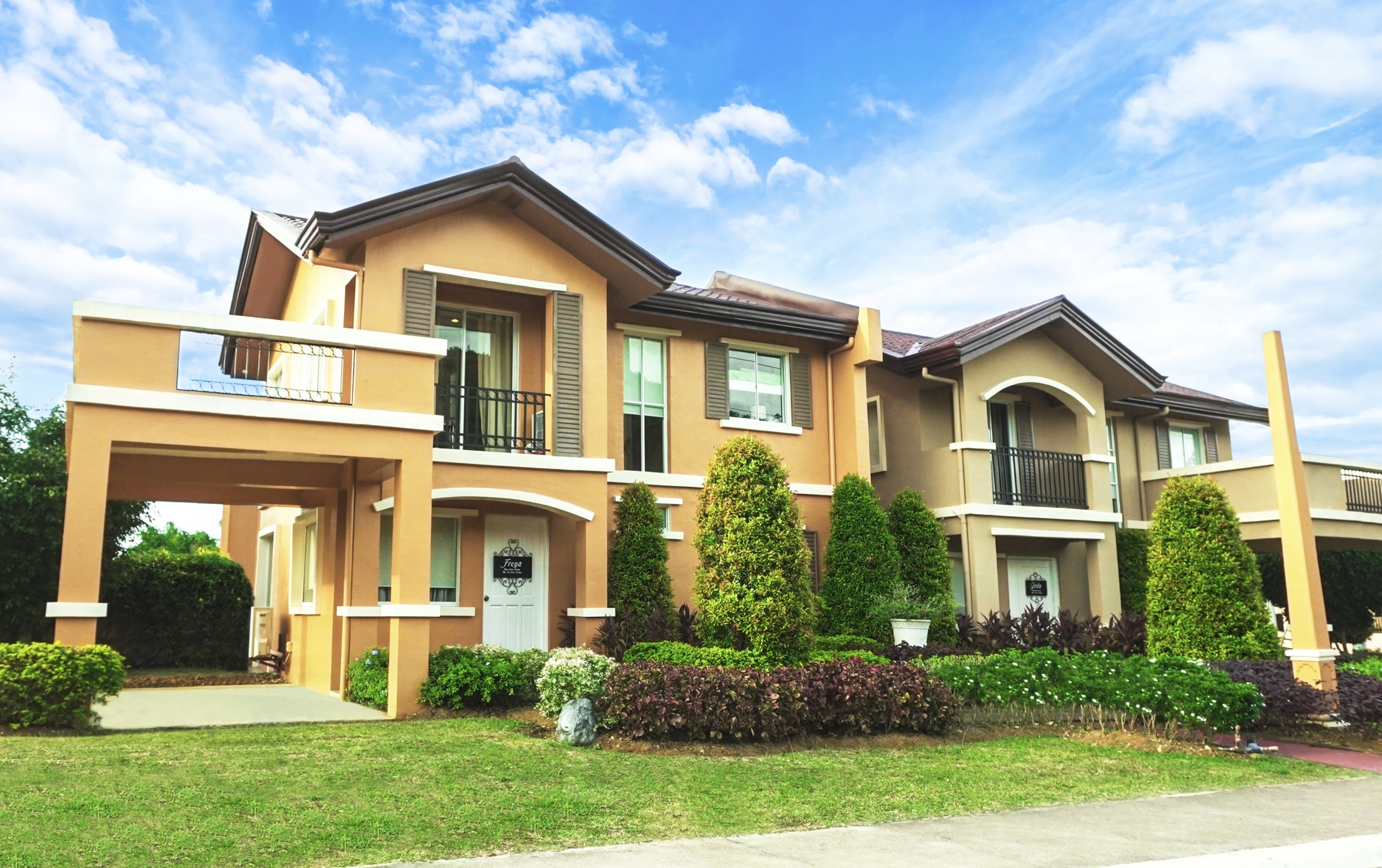 Settle down in a healthy home!
Check out Camella's healthy house and lot and condo for sale in the Philippines!