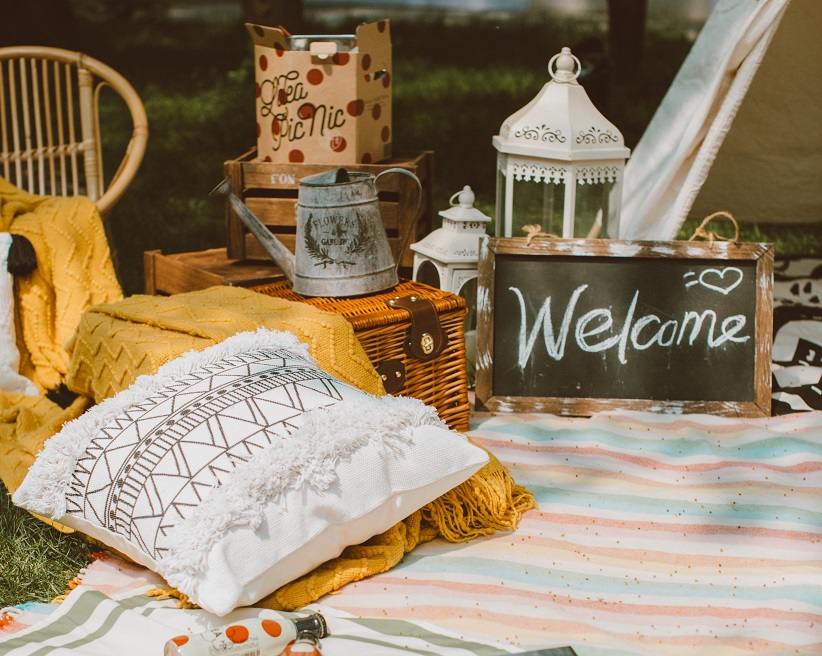 Pangasinan is a crucial tourist destination province in the Ilocos region known for its natural wonders. As a coastal province, it is home to the famous Hundred Islands National Park and stretches of beaches.
Economically, Pangasinan positions itself as one of the best places to invest in northern Luzon. As the third biggest province in the Philippines, it has over 500,000 hectares of land, making it a robust agro-industrial and service economy.
Given the province's relaxing environment and promising growth, settling down in Pangasinan is becoming ideal. That said, Camella offers options for investors seeking their next home or investment in Pangasinan. As of 2022, the real estate developer has four projects in the province that provide mid-range house and lot properties in well-maintained master-planned communities.
Why settle down in Pangasinan?
Here are all the reasons why Pangasinan is a top choice for starter and vacation homes.
Vibrant tourism and culture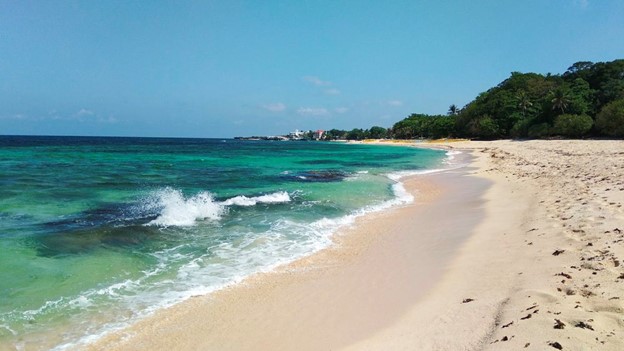 Located in western central Luzon, Pangasinan is a province famous for its "strategic geo-political position." In fact, Pangasinan is known as the gateway to northern Luzon. Why? Because people going to provinces like La Union, Nueva Ecija, Nueva Vizcaya, and Benguet have to pass through Pangasinan.
But besides what its neighboring provinces and cities can offer, Pangasinan is also a famous tourist destination. For one, it is home to natural wonders, like the Hundred Islands National Park, which is a protected area in Alaminos. The park has a total of 124 islands (low tide) scattered across the Lingayen Gulf that serves as a home to the province's diverse flora and fauna.
As a province with a long coastline, Pangasinan is also known for its white sand beaches located in Bolinao, Dasol, and Lingayen. All in all, Pangasinan's natural beauty forms a scenic picture of rolling terrains, dazzling coastlines, and breathtaking sunsets.
For tourists who love following festivals around the country, Pangasinan also has its version of these celebrations. Dagupan City, one of the province's cultural centers, hosts the Bangus Festival, which draws visitors from all parts of the country and the world yearly.
Pangasinan is accessible via entry points in Luzon, such as the Clark International Airport and the Subic Airport, and Seaport in Pampanga. Lastly, the province is just a few hours from the Philippines' summer capital, Baguio.
Rich natural resources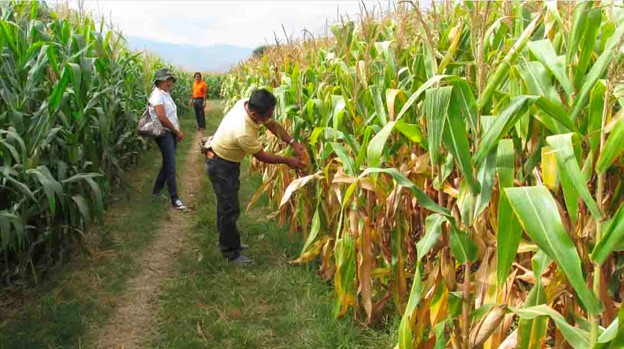 Pangasinan is a province with four cities, including the independent city of Dagupan and the component cities of Alaminos, San Carlos, and Urdaneta. With its vast territory comes various industries that serve as pillars for the province's growth. One such pillar is agriculture.
According to the Pangasinan local government data, the province's top commodities include rice, corn, fruits, coconut, and tobacco, among others. Back in 2017, the rice sufficiency level in the locality was as high as 208%. In addition, Pangasinan is also a significant producer of livestock and poultry. Furthermore, the province's long coastline offers a vast fishing area and an ideal environment for fish rearing.
Lastly, Pangasinan is home to rich salt beds that maintain the coastal residents' livelihood and from which the province borrows its name
Emerging industries in Pangasinan
In addition to agriculture and tourism, Pangasinan also has a strong base of banking and financial institutions. Furthermore, the province also has its 1200-megawatt coal-fired power plant and the San Roque multipurpose dam that serve as the main energy source for the province.
Where are the Camella Projects in Pangasinan?
Camella has multiple projects strategically scattered around Pangasinan that give home seekers and investors options tailored to their needs. Suppose you are looking for a starter home in a peaceful enclave or a vacation home to unwind from time to time. In that case, Camella in Pangasinan has a roster of projects in Santa Barbara and Urdaneta to choose from.
Santa Barbara, Pangasinan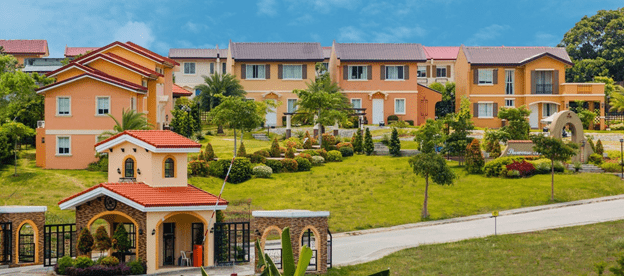 A first-class municipality in Pangasinan, Santa Barbara lies at the heart of the province. Its territory is mostly the plain terrain of the Agno Valley, where agriculture remains strong. In fact, the town is one of the producers of rice, mangoes, vegetables, and root crops for the province. Aside from farming, Santa Barbara also processes its products to make rice cakes, nata de coco, and pickles out of its harvests.
With its growing industry, Santa Barbara is also experiencing urbanization, which goes hand in hand with infrastructure development. Furthermore, the town is also only a few minutes away from Urdaneta City, where the province's business centers are primarily located. Given this, access to work, education, and leisure are also more convenient.
In addition, Pangasinan's major tourist attractions are only just a few minutes away. West of Santa Barbara, Dagupan and the shores of Lingayen Gulf await. Given all these, the town still maintains its balance to offer residents a peaceful suburban experience. This makes Santa Barbara not only a good place to start a family but also an ideal location for vacation properties.
Camella Heights and Camella Wedgewood in Santa Barbara, Pangasinan offer a range of properties for settling down or for relaxation.
Urdaneta City, Pangasinan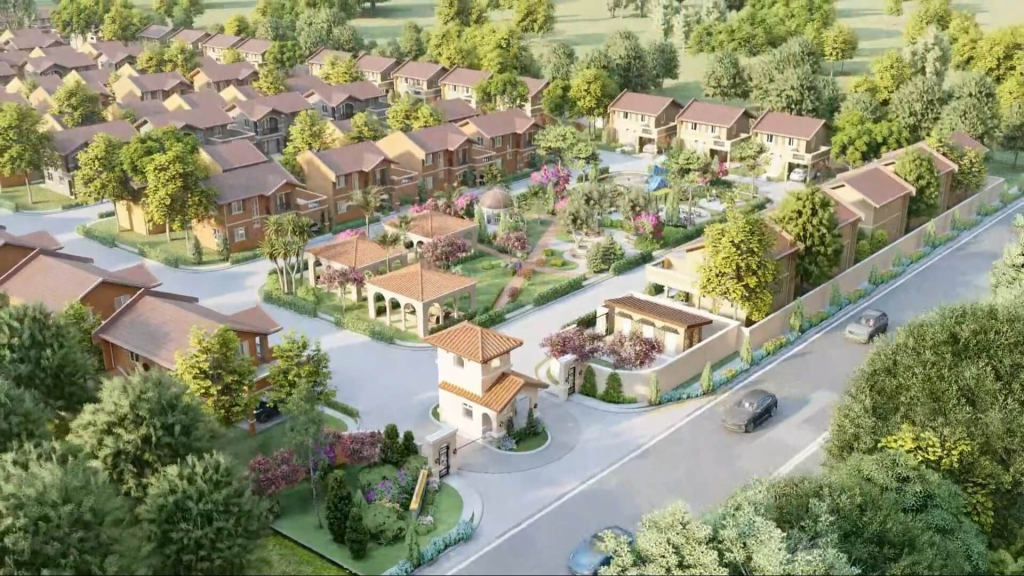 If Pangasinan is the Gateway to Northern Luzon, Urdaneta City is one of its main arteries. This city is located in the central part of the province and is an identified growth pole. In other words, Urdaneta is where one would want to be in Pangasinan.
Urdaneta also produces rice and vegetables. But unlike most towns and component cities in Pangasinan, it also serves as a trading hub for the entire province. This means that the town is a trading post and a drop-off point for fruits, vegetables, and the like. As a result, it pushed Urdaneta City's income to beat its neighbors in the Ilocos Region.
Aside from its busy trading post, Urdaneta is also home to many property developments. Furthermore, it houses financial and banking institutions to make it stand out from the rest of the region. Plus, it is home to the Sanctuary IT Building on MacArthur Highway, which is a Philippine Economic Zone Authority (PEZA) IT building.
In terms of education, the city has over a hundred institutions, from elementary to tertiary, to choose from. These include Urdaneta City University, Pangasinan State University-Urdaneta, and Lyceum-Northwestern University.
Of course, Urdaneta is not short on tourist attractions. On top of its proximity to remarkable sites in the province, the city also has its own relic from the past preserved in Museo de Urdaneta. Additionally, Urdaneta also has the Cabaruan, Sugcong, and Oltama Rolling Hills that attract visitors to the city.
All in all, these factors prove that Urdaneta is living up to its expectations as one of the region's cleanest, most sustainable, and most livable cities, which makes it ideal for starting families and vacationers.
For property options in Urdaneta, check out Camella Urdaneta or Camella Crisciente, the brand's newest house and community in Pangasinan.
Camella in Pangasinan offers investors a diverse range of property options, from two-bedroom house and lots to luxurious grand-sized homes with their own bathtub and balcony. Furthermore, each Camella development in Pangasinan is a master-planned community that brings residents closer to convenience and access to the best destinations that the province has to offer.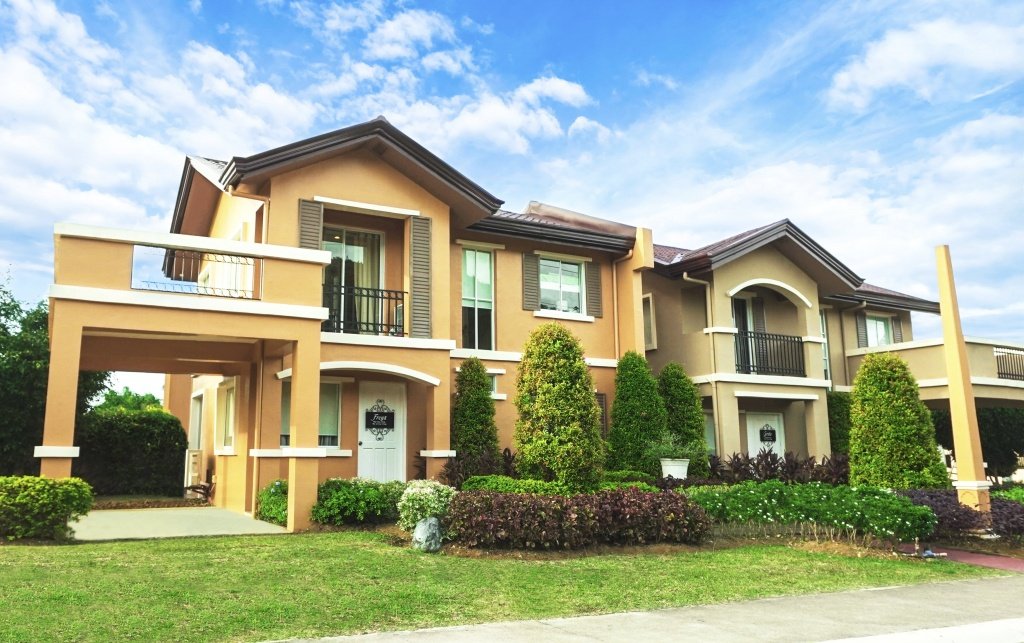 Discover Camella in Pangasinan
Discover our house and lot for sale in Pangasinan