Halloween is just right around the corner, and have you chosen a costume yet? Most people would have difficulty picking the best outfit for this event. However, some people are thinking of how they can make their home spookier for a Halloween party in their residence, or maybe, they want to participate in this occasion.
Yes, many Filipinos are putting up Christmas decorations as early as September. But if you can make the house a little scarier for trick-or-treaters wearing their Halloween candy witch hat while holding their mini pumpkins. Halloween decorations do not have to be that extravagant, and there are festive Halloween decorations that are easy to do and clean up once the annual spooky celebration is over.
If you are looking for Halloween decor ideas, here are some easy DIY Halloween decorations you can have in your home. No need to make the cliché wreath form and Jack-O-Lanterns using orange tissue paper!
Creatures infesting your home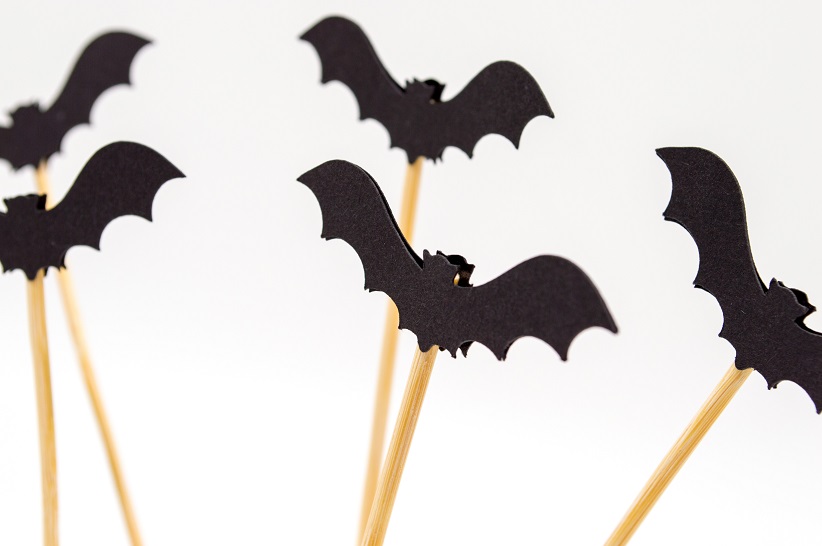 One of the most accessible Halloween decorations you can do at home is a silhouette cutout of random scary animals that stick all around your house. You can search online for templates for rats, bats, spiders, and other insects and animals. Then, you can print and cut them before sticking them to your walls using double-sided tape.
This Halloween décor is one of the easiest to do because you only need three materials for this; scissors, tape, and paper. This decoration is also easy to put and remove from your walls. If you want to add "spice" to this decoration, you can splash a little red paint on the cutouts.
Eyeballs in a jar
Another DIY Halloween décor you can do is eyeballs in a jar. For this decoration, you would need a set of white ping pong balls, a printout of an eyeball, and some hot glue gun. All you need to do is print out the eyeballs, cut the iris, and stick it in the ping pong balls. The best thing about this décor is its versatility.
Once your eyeballs are made, you can draw some veins and add red markers to make the eyes more realistic. You can put the eyeballs in a mason jar with water and red food coloring, hang them in a small basket, or spread them around your house.
Cobwebs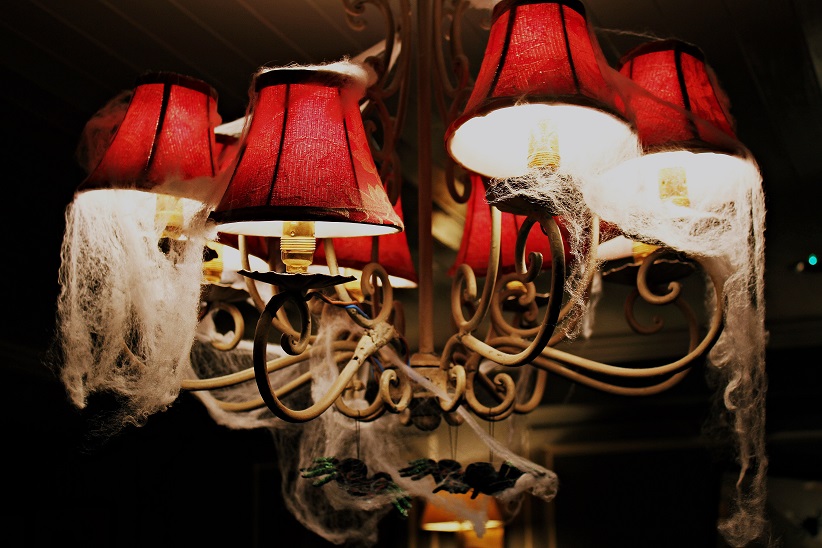 Cobwebs, when complemented by candles, make the best Halloween decoration. You can add cobwebs as your Halloween décor and put them in every place of the house that you desire. Cobwebs are affordable, easy to arrange, and can be decorated anywhere inside and outside the home.
You can buy a bag of spider webs online and in physical stores for only PHP 50. Every October, stores have spiderwebs on sale. Once you have the bag of spider webs, you should stretch it to your desired length and pull the webs slowly to loosen. Then, attach them to the topmost area and stick them on opposite ends. Afterward, you want to pull the web downwards and attach them where you want them to.
Creepy dolls
If you have old dolls at home, you can use them as Halloween decorations unless they are Barbie dolls or anything similar. Using dolls to scare people is one of the classics during Halloween. Chucky and Annabelle are some examples of using dolls as a way to scare.
There are different kinds of dolls to use, each of which has a way of scaring people. One of the best ways to make an innocent doll look scary is by changing the backdrop of your home into a dark, gloomy tone. The other way is to redesign the face or clothing of the dolls to make them look like possessed beings.
Spooky eyes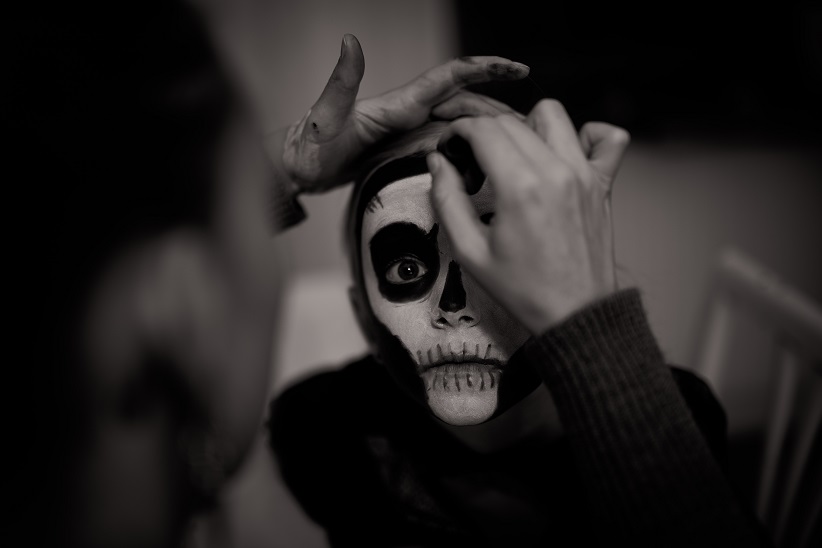 You can make eyes out of toilet paper rolls if you have bushes or plants outside your home. You need to draw a pair of eyes on toilet paper rolls and paint them black using black spray paint or black acrylic paint. Cut the eyes. Then, place a glow stick inside the toilet paper roll. Then, put the toilet paper roll in dark areas outside the house, preferably between plants. These make great outdoor Halloween decorations.
You can have different colors of glow sticks for a better effect. You can also put these toilet paper rolls inside your house just as long as they are kept in the dark corner and no other light sources can outshine the glow sticks.
Plastic insects
Plastic spiders and cockroaches are always for sale. Kids use these toys to prank and scare their friends, and using them as a Halloween party decor is an excellent idea. You can attach these plastic insects to your wall or spread them throughout the house. You can also put this inside transparent liquid soaps. For plastic spiders, you can use them alongside cobwebs.
Candles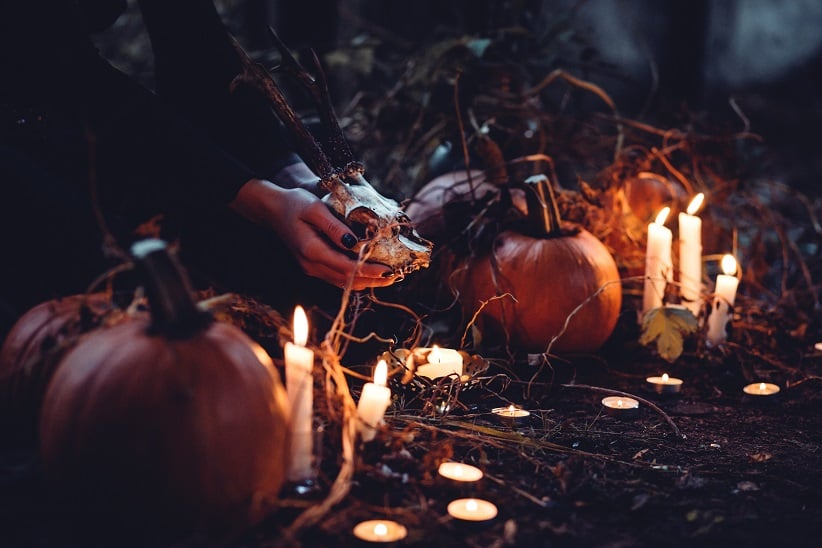 Candles are a fantastic Halloween décor. The best way to use candles during Halloween is only to use black or white ones. Using candles of different colors may ruin the Halloween party's mood. Of course, you should be careful using candles because they can cause fires. Or better yet, you can use flameless candles as your décor.
If you're using traditional candles, you can make DIY bloody candles using three white or black candles, one red taper candle, one lighter, and one sheet of wax paper. To do this, you need to place your white candle on a candle holder, light the red candle, and let the red candle wax drop on the white ones. Once dry, you will now see the bloody candles.
Have the best home this Halloween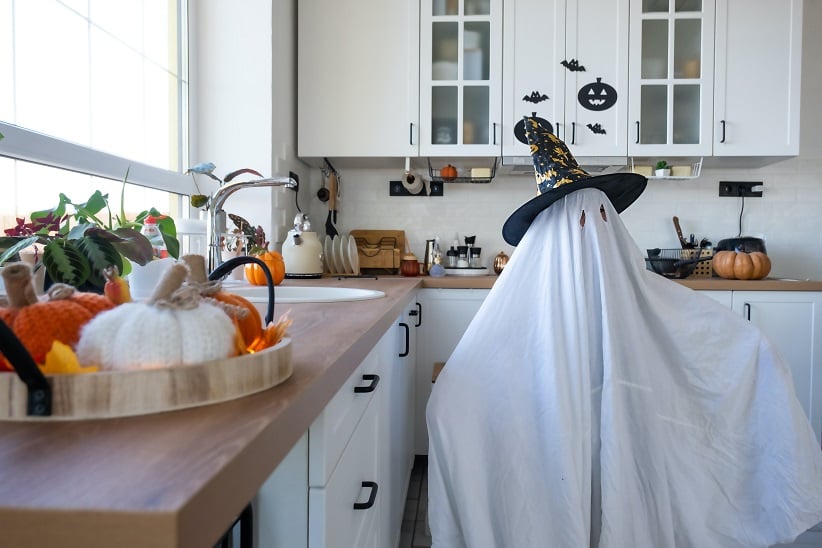 You don't need to spend thousands of pesos to have scary Halloween decor. There are spooky and budget-friendly designs out there that are easy to do. You can have the best Halloween parties inside homes that are perfectly crafted. If you are looking for a house and lot, you can come home to Camella.
Camella is the trusted real estate brand in the Philippines when it comes to real estate. You can have the best home for you and your family with a wide range of options. With its amenities and security, living in Camella is the Filipino Dream.