We often hear about modern interior design styles and how they are making a comeback. But what do modern elements actually look like? Below are the things you need to know and tips to help you achieve a modern design for your home.
What is the modern interior design style?
Modern interior design usually borrows elements and characteristics from styles established in the first half of the twentieth century. This means taking inspiration from the influence of the Bauhaus school on modern interior design. But while the Bauhaus school in Germany only existed for 14 years, closing down in 1933, its effects on modern interior design persist even up to this day.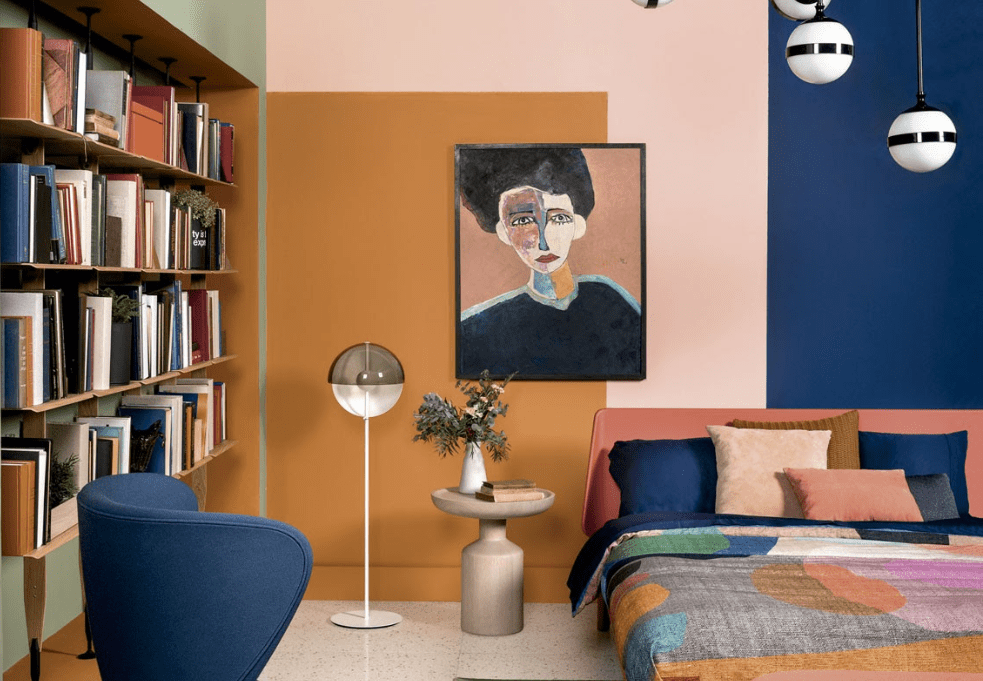 What is the difference between modern and contemporary interior design?
The main difference between modern and contemporary designs is the time period they are drawing influences from. For one, modern design primarily borrows from the mid-twentieth century. In other words, it recreates an era that has been long gone. In fact, modern interior design can be divided into many categories. There is the art deco style from the 1920s, the mid-century modern styling from the 1950s and 1960s, and the vintage style from the 1970s.
Contemporary interior design styles, on the other hand, are all about the present and the future. In contrast to the modern design's colorful iterations, contemporary interior design banks on muted neutral colors and black and white. In addition, the use of vibrant color splashes is strategic and often used to highlight the neutral color palette.
Do modern and contemporary designs have the same elements?
Both modern and contemporary designs highlight the need for clean lines and a neutral color scheme. In addition, they both use an open interior that brings as much light in as possible. However, modern styles may look more dated, incorporating elements like long and low furniture from natural materials. A contemporary design style, on the other hand, is ever-evolving and is constantly adjusting to fit the current trends. Current contemporary interior design styles feature a combination of crisp lines and simple shapes. Others also incorporate the meeting of natural and industrial elements.
How to achieve a modern interior design for your home?
Below are ten simple ways to bring that modern interior design style into your home.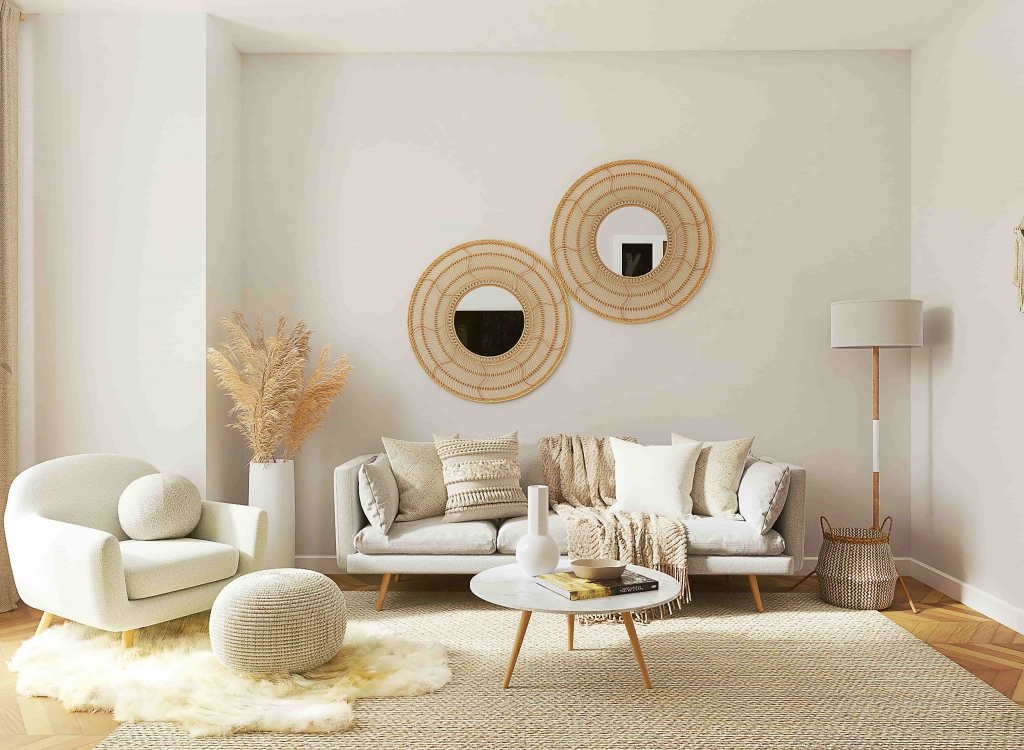 1. Plan what you want
Do not immediately jump into choosing the furniture you want in your home. First, map out and create sketches to visualize what you want for your interior design. Start by measuring your rooms and each object in them. This way, you can figure out the specifics of your ideas will be and their availability.
Make simple designs for the room you want to spruce up. Visualize the size of the furniture and where it will occupy. Don't forget to also create sketches for your walls. This will help you see if the overall aesthetic is fitting and complementary to the general style you want to have.
2. Keep it simple
As they say, simplicity reflects elegance. And when decorating, one thing to keep in mind is to keep the space simple but expressive. Natural light is sometimes all that you need, as it radiates its own beauty. Furthermore, minimalist designs have the benefit of making places appear larger and making every detail count. Your design will stand out because of its simplicity, and it's always pleasant to have clean areas.
See more inspirations for minimalist interiors!
How To Achieve A Modern Farmhouse Interior Design?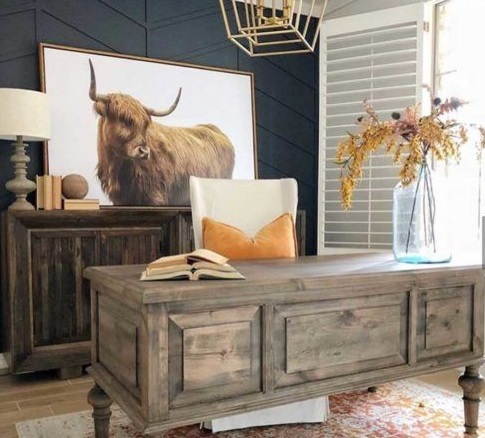 3. Create a balanced space
It is vital to ensure that the atmosphere is balanced in order for things to flow nicely in a room. Try to achieve a symmetrical space by dividing the room in half and ensuring that each side has a balanced detail. Think of it like making a yin-yang where even the tiniest detail matters.
4. Bring in harmony
Hues are our best partners when it comes to attaining design harmony. That said, most designers recommend using a color palette of two to four colors before purchasing furniture and accessories. Choose a couple of colors to set the tone, then fill in the details with the remaining colors. You can take inspiration from designs online or create one of your own. Don't forget to bring your tastes with you when you go furniture shopping. And lastly, don't forget to add a natural touch.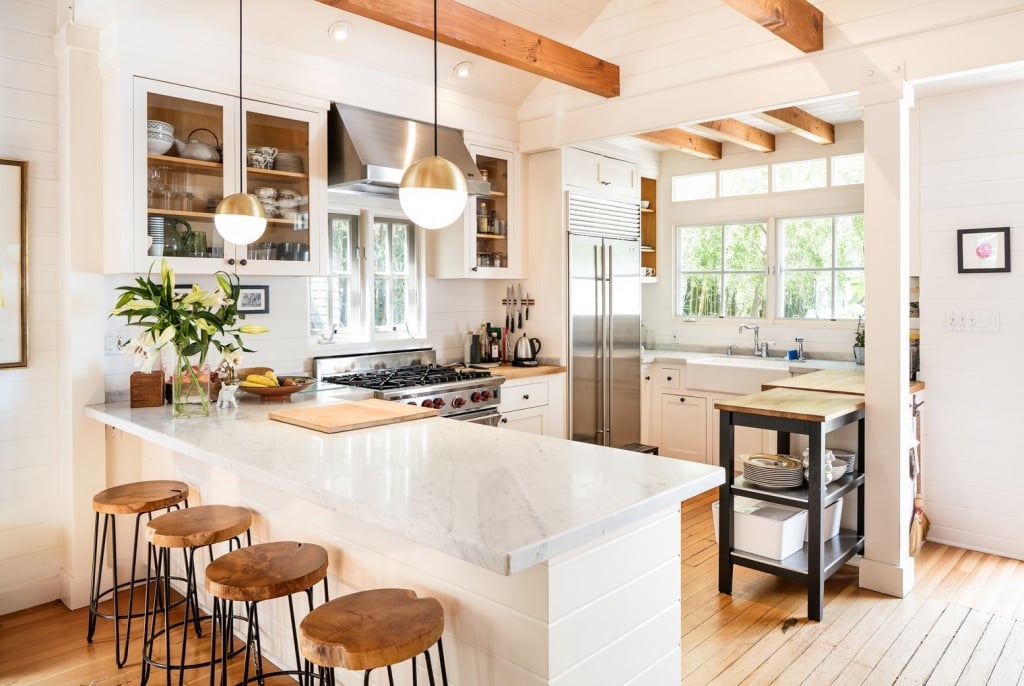 5. Emphasize on simple lines
In order to achieve a simple lines style in your design, the majority of the spaces should be refined. This means fewer decorations or ornaments as they are not necessary. Only add features that play a significant function in the space. You cannot miss when you go for simple furniture with geometric designs and solid tones, especially white or black.
6. Add art to the space
Keep this in mind when designing your home: a piece of art on a central wall will bring harmony to a space. Opt for modern art painting and make sure it matches the palette of your choice.
Forget about traditional style interior design and try this:
How To Do Mid-Century Modern Interior Design For Your Home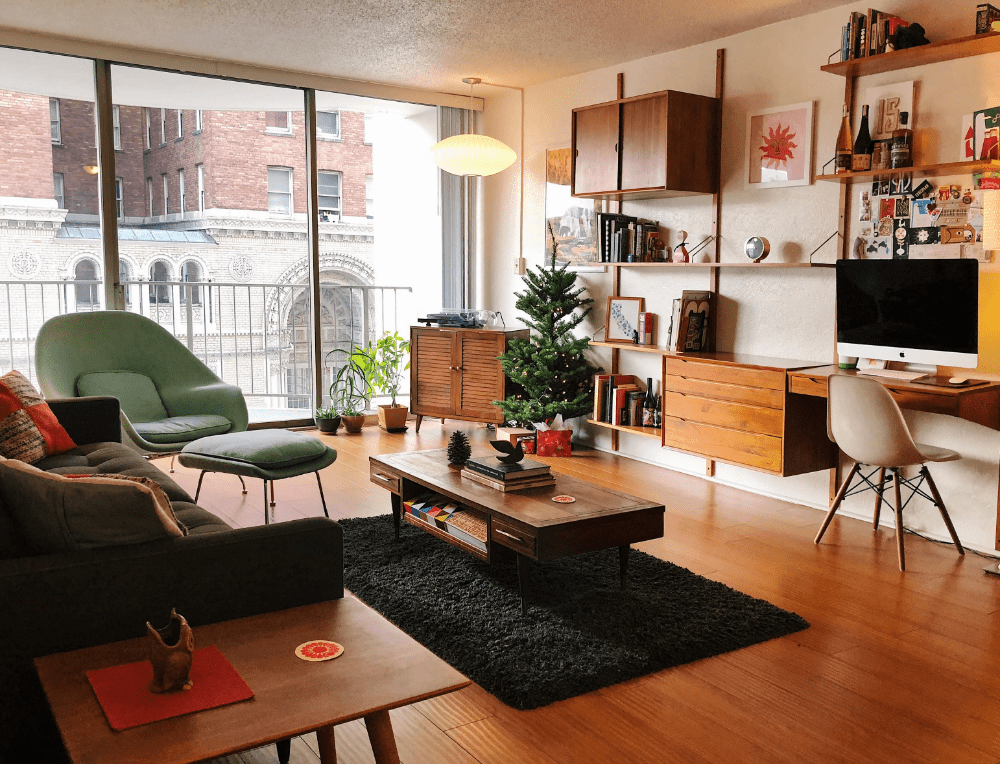 7. Invest in iconic furniture
During the first part of the twentieth century, iconic modern designs were the best of the times. If you want to adopt this style, look for vintage design elements that fit the current times. Though authentic designs from the previous eras are difficult and expensive to come by, you may go for the next best thing that emulates their vibe.
8. Add the right colors
In contrast to minimalism and Nordic aesthetics, modernism allows for the use of color, but only in pure tones with no nuance or gradient. It's also good to use tone-on-tone to add more visual depth, but simplicity should always be the goal. Ultimately, the end look should not be overworked.
9. Be timeless
In contrast to minimalism and Nordic aesthetics, modernism allows for the use of color, but only in pure tones with no nuance or gradient. It's also feasible to use tone-on-tone to add more visual depth, but simplicity should always take precedence. The goal is to keep the eye from being overworked.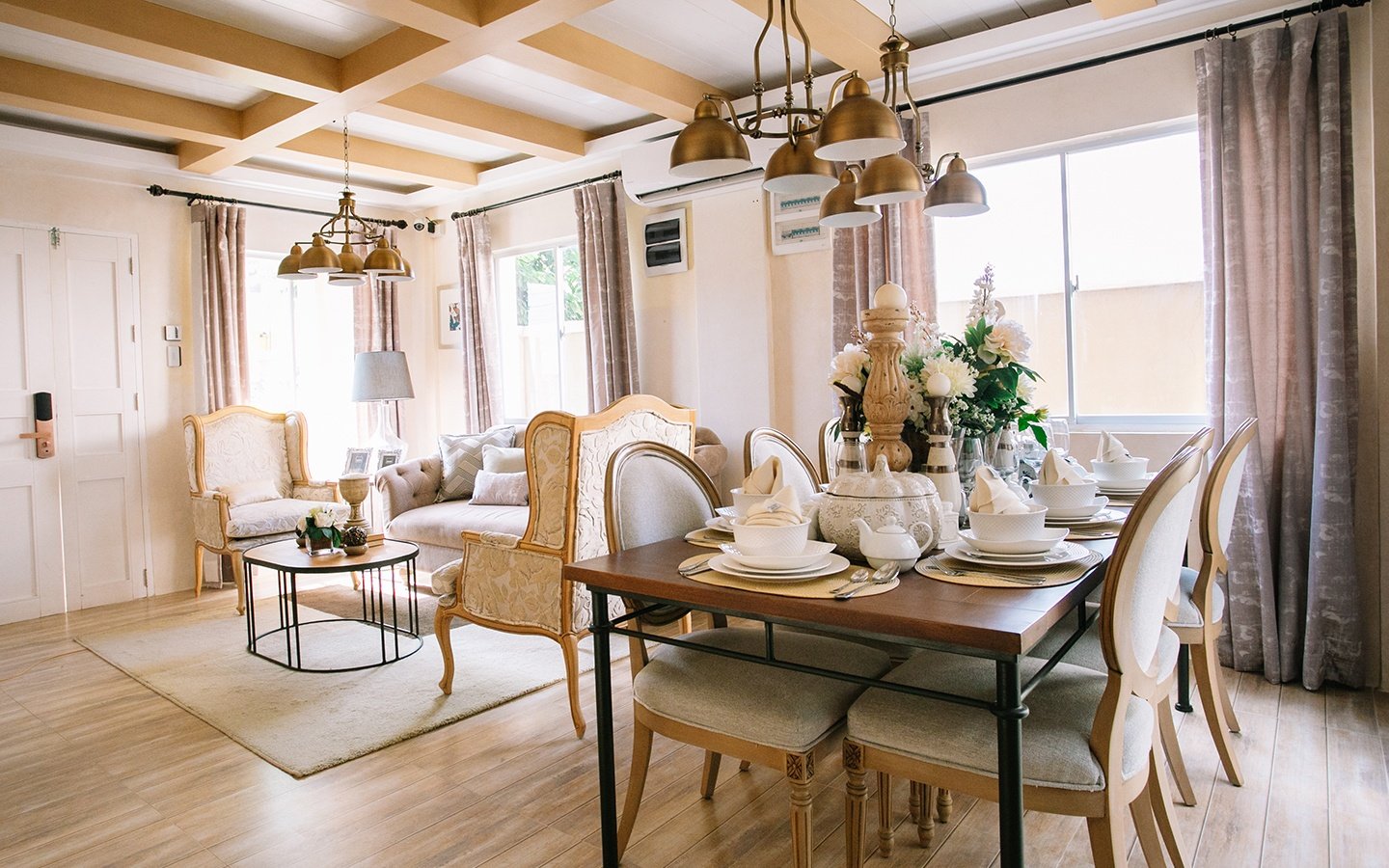 Looking for more home inspirations?
Check out Camella's gallery of house and lot and condo for sale in the Philippines!