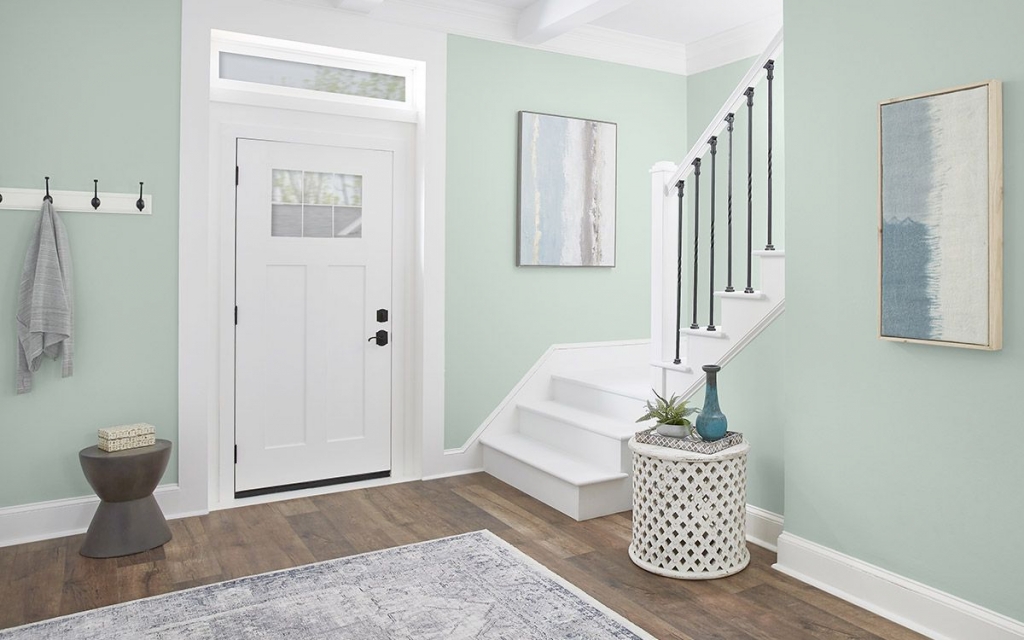 "Should I rent or buy a House and Lot in the Philippines?" This is one of the most challenging questions that people face while deciding on the ideal living and housing environment for them. The affordability of housing is a significant concern. Choosing whether to go on the housing ladder or continue renting can be difficult.
The notion of purchasing a home might be intimidating for those who are averse to making long-term commitments. It is a significant investment, and it is generally predicated on a 15- or 25-year mortgage arrangement unless you want to sell it before it has paid off, which has its own set of issues. On the other hand, renting a property provides a lot of flexibility and independence, which appeals to wandering souls and people with meager budgets.
On the other hand, buying a House and Lot in the Philippines may be both invigorating and stabilizing. If you own your home, you can do whatever you want with it, like painting over the wall colors, changing the carpet, renovating, or updating anything or whatever you want, having as many pets as you like, and so on. If you have a fixed-rate mortgage, you will also know how much your monthly mortgage payment will be, and there will be no risk of it increasing over time.
Then again, there are reasonable grounds to decide whether to rent or purchase a property, and it all depends on your specific situation and status. Making a choice involves assessing your current needs, wants ambitions, and financial capabilities. After you have considered where you are and where you want to go, you will have to decide if it is better to rent or buy. We will go over some of the advantages and disadvantages of both alternatives to help you make an informed decision.
RENTING A HOUSE AND LOT IN THE PHILIPPINES: ADVANTAGES
FREEDOM
Renting provides you with greater freedom. As a renter, you have the freedom to move from house to house and neighborhood to neighborhood after your lease ends. Because of the high expenses connected with purchasing and selling a home, you have less freedom when deciding to move.
THIS FREES UP YOUR FINANCIAL RESOURCES
By opting for renting versus homeownership, you are not spending your financial resources on a down payment and other fees involved with purchasing a house and lot in the Philippines. You're freeing up funds to spend or invest in other areas. Depending on where you invest your money, you may obtain a better return than buying a property. You must carefully consider your investment objectives and approach. Or you may be at a point in your life when you aren't ready to devote all your money and monthly income to a down payment and a mortgage.
DIVERSIFICATION OF YOUR INVESTING PORTFOLIO
Particularly for first-time buyers, purchasing a property implies committing all of your funds to a single asset. On the other hand, renting allows you to invest your savings in a variety of ways. You spread out any possible risk by diversifying your investments.
RENTING A HOUSE AND LOT IN THE PHILIPPINES: DISADVANTAGES
MAYBE MORE EXPENSIVE OVERTIME
The cost of renting will rise regularly and consistently owing to inflation and rising property prices. Regardless of where you reside, your mortgage payments may be more outstanding at first than the cost of renting. Still, the interest charged decreases throughout the life of the loan as the principal is paid off.
Numerous people can pay off their mortgage in less than three decades. They will still have to pay for house upkeep and municipal fees. Still, they will no longer have to make significant monthly payments to remain on their property. If you pick a rental, you will always have to make rental payments. It may be tough to find a substantial amount of money each month once you retire and your salary is cut. You may also find it more challenging to endure rent hikes.
THERE IS NO EQUITY
Monthly rent payments comprise funds that are not invested in long-term security or saved. If you rent, whatever improvements you make to the house raise the value of the landlord's property. If new stores open near your unit, the property value will rise, and the rent price will surely follow.
Homeownership, on the other hand, is a sound long-term investment. You may make efforts to raise the value of your house and property while also lowering your risk. The property value rises if you select a place with a new building or expanding economic activity. When you invest in home renovations, the value of your property increases.
BUYING A HOUSE AND LOT IN THE PHILIPPINES: ADVANTAGES
PRICE INCREASES IN REAL ESTATE OVER TIME
It is enticing to have an asset that may improve in value over time. While property prices have constantly grown in the long run, they can occasionally experience periods of slow growth or even decline in value. You should keep in mind that property ownership is a long-term investment plan.
STABILITY AND FREEDOM
Buying a property gives you security since there is no chance of being evicted by a landlord. Renters have little control over how long they can stay in a rented home after the lease period expires. Having lived in your own house also provides you with the opportunity to renovate and decorate it however you see fit.
BUYING A HOUSE AND LOT IN THE PHILIPPINES : DISADVANTAGES
BUYING A HOUSE AND LOT IN THE PHILIPPINES: FINANCIAL RESPONSIBILITY AND EXPENSES
With increased freedom comes increased responsibility. As a homeowner, you will be responsible for all the outlays associated with house ownership, including the mortgage payment, property taxes, and utilities. You will also be in charge of the property's repair and maintenance. If anything breaks, it's up to you to fix it or hire someone to do it for you.
BUYING A HOUSE AND LOT IN THE PHILIPPINES: HIGHER UPFRONT COSTS
When purchasing a house, you will not only need to qualify for a mortgage, but you will also need to pay for additional out-of-pocket expenditures. You should budget for a down payment, closing costs, property taxes, homeowners insurance, and other expenses in most cases.
WHICH OPTION IS BEST FOR YOU?
It's not easy to decide whether to buy or rent a house. There are other aspects to consider, such as your financial resources, lifestyle, family needs, investment objectives, and risk tolerance. It is good to conduct research and consult with an expert first to help you with your decision. You can browse our various properties at www.camella.com.ph or www.camellamanors.com to discover which one best meets your needs and takes your fancy. Camella Manors & Homes has everything you're searching for: a budget-friendly, vital infrastructure; a suitable environment near major establishments; great amenities; high perimeter walls; high overall security measures; and so on.
Written by: Jealie Dacanay – Intern, Camella Manors