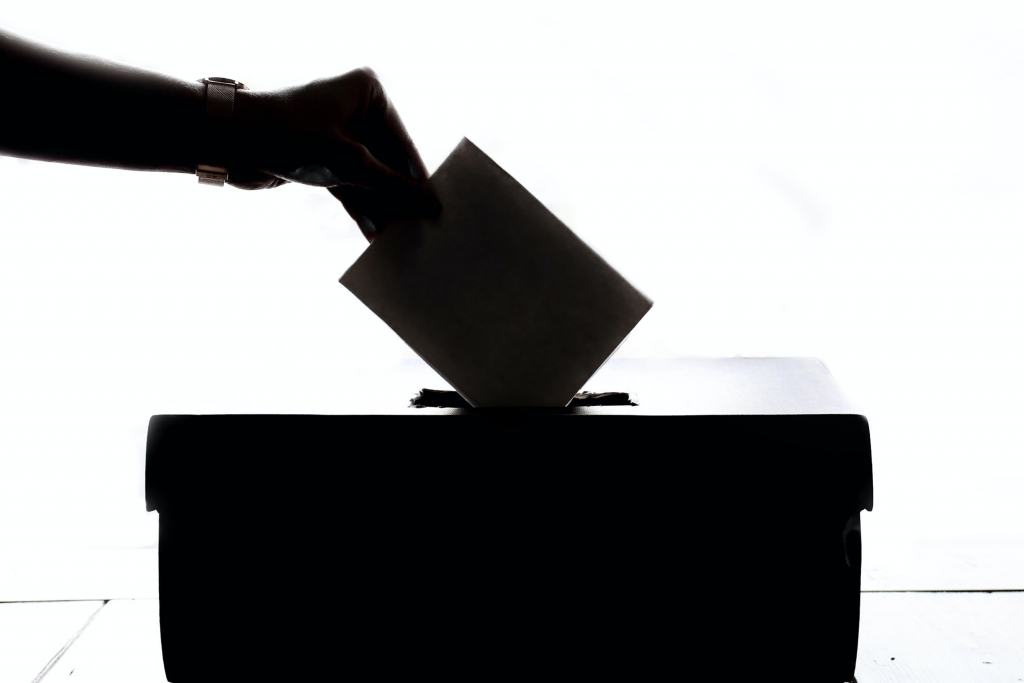 Surely, you can already feel the vibe of the upcoming elections this May. There is no way that you are not seeing posters, commercials, and online video advertisements from different politicians running for office. There is also a possibility that you haven't seen your Facebook friends arguing over their preferred presidential candidate. 
You probably are wondering how the country is conducting a national election in the middle of a pandemic. There is even a conspiracy theory circulating that the number of COVID cases will drastically increase after May 9 due to people's attendance at political rallies. However, you should never believe these unless told by experts.
If you're thinking of not voting this election due to the COVID scare, you should worry less. There are specific voting guidelines set by the Commission on Elections (Comelec) when it comes to voting during this pandemic. 
The 2022 Philippine national elections by the Numbers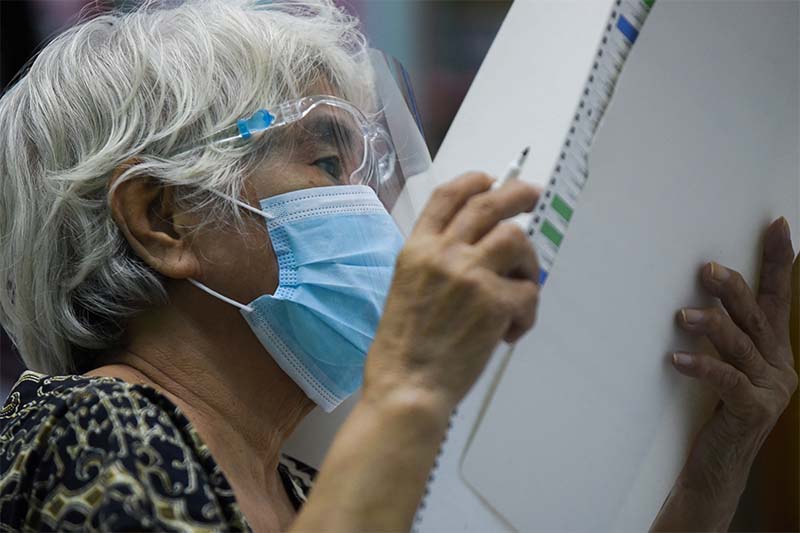 Political analysts say that the 2022 national elections are one of the most crucial in the country's history. The next president of the Republic of the Philippines will have to face several issues ahead of the first day after the inauguration. Some of these issues include the COVID response and an increase in the Philippine national debt among other crises.
This election will also mark if the next president will continue President Rodrigo Duterte's projects. Filipinos know the weight of the upcoming elections and the proof of this is the increased number of voters. From 55,739,911 registered voters in 2016, there are now 65,745,529 voters in the upcoming 2022 national elections.
The youth are the ones who will be making the biggest impact this election; as 37,015,901 or 56% of all the voters for this presidential election are aged between 18 and 41. According to Comelec, there will be 37,141 voting centers in the country. The commission also stated that there will be 412,876 established polling precincts and 106,174 clustered precincts. 
Because of these numbers, you might be wondering how the Comelec will provide a safe and COVID-free election for everyone under certain voting guidelines. 
Comelec's efforts & Voting Guidelines for COVID-free polls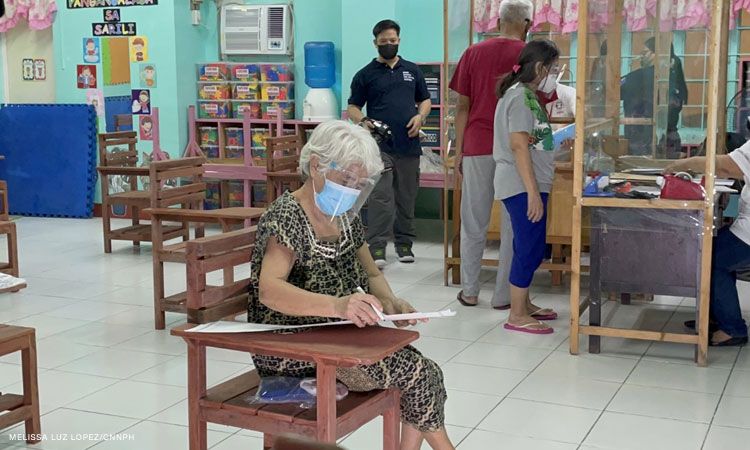 Comelec plans to have a partnership with several health and medical groups this coming election. These professionals are going to have medical desks where they can assist voters who will be experiencing health-related issues on election day. And before the actual election itself, there will be simulations in isolation polling places (IPP).
The Comelec added that there would be IPPs in every precinct. The purpose of this is for people to be able to still cast their vote even if they manifest COVID symptoms. The Comelec allowed only 10 voters inside the IPP during election day. And as for voters, there are voting guidelines set by Comelec to ensure their safety. 
8 Steps in voting in the 2022 National and Local Elections 
Step 1– Get your temperature checked before entering your respective precinct. If your temperature is high, there is a possibility that you will vote inside the precinct's IPP. Go to your assigned precinct from 6 am to 5 pm to cast your vote. 
Step 2– You should proceed to the Voters' Assistance Desk (VAD) of your precinct. In your VAD, you will get to know your precinct queue, sequence numbers, and room. 
Step 3– Proceed to your assigned room and present yourself to the electoral board. State your name, precinct, and sequence numbers to have your ballot. 
Step 4– Get your ballot, marking pen, and ballot secrecy folder then proceeds to fill out the ballot at the voting area. It is best if you have the names and numbers of your preferred candidates written on a piece of paper to avoid mistakes. 
Step 5– Shade the oval before the name of your preferred candidate to cast your vote. 
Step 6– Insert your ballot into the Vote Counting Machine (VCM). 
Step 7– Check your voter's receipt then deposit it in the receptacle. 
Step 8– Have your right forefinger stained with indelible ink. This is the sign that means that you are done voting. 
Reminders for casting your votes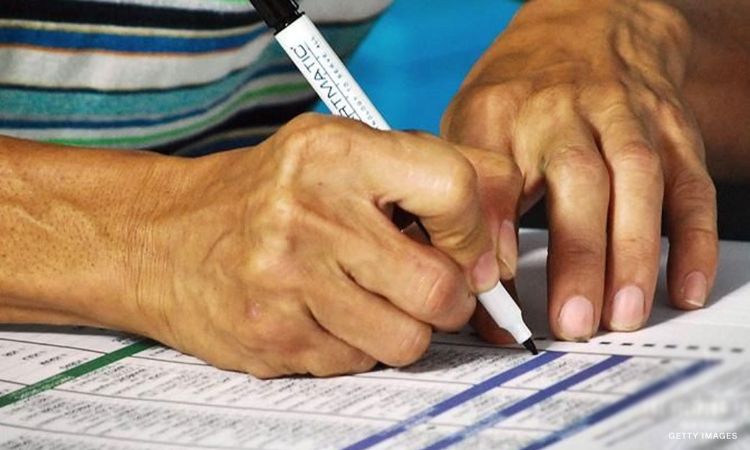 When going to the precinct, you should never forget to wear a face mask and bring a small bottle of rubbing alcohol for disinfection. This might be the election, but we are still under a pandemic.
As a voter, you should never overvote. Overvoting invalidates your vote because VCMs cannot eliminate a name once you voted for more than the required number of candidates. On the other hand, undervoting is perfectly fine but of course, you should exercise your right to suffrage as much as possible.
When casting your vote, do not use any other pen beside the official marker given by the Board of Election Inspectors. If you are afraid of catching COVID, you can ask your election inspectors to sanitize your marker before you use it.
Of course, another rule that you should follow is to not fold, crumple, or tear your ballot. Drawing or marking your ballot with anything other than the shadings of your candidate is prohibited. These actions will make the machine reject your ballot and once rejected, you won't have a second chance in casting your votes again for this election. 
On the other hand, if the VCM rejects your vote without it being your fault, you can ask for a new ballot after four tries.
Voting Guidelines: Don'ts when Casting your Votes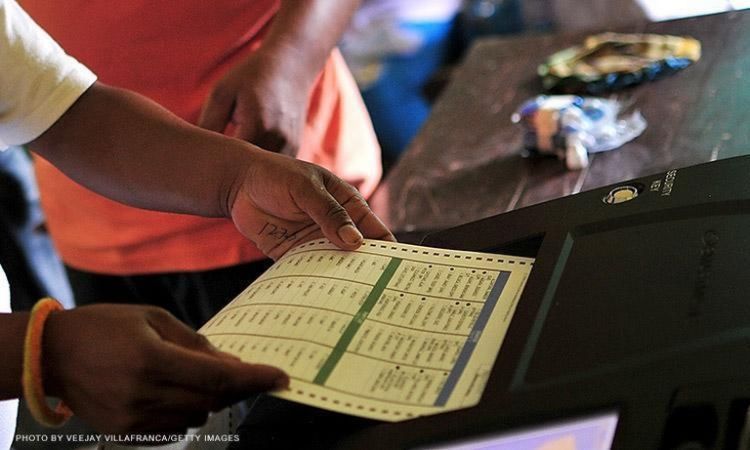 The very first thing that you should not do this election is wearing your chosen candidate's shirt or memorabilia during election day. The Comelec considers this as campaigning which is considered an electoral offense. Of course, bringing other campaign materials is banned as well.
If you plan to take pictures, do it outside of the polling precinct. Taking pictures of your ballot, receipt, the VCM, or anything inside the polling precinct is an electoral offense as well. However, selling your vote is the thing that you should not do ever as a voter.
As voters, we have the democratic power of choosing our leaders while adhering to the mandated voting guidelines this coming 2022 elections. Candidates buying your vote will surely get back what they spent once elected. Track record, platforms, experience, and educational attainment should be the basis for choosing a candidate. This election is an important one and your vote can be the key to a better Philippines.