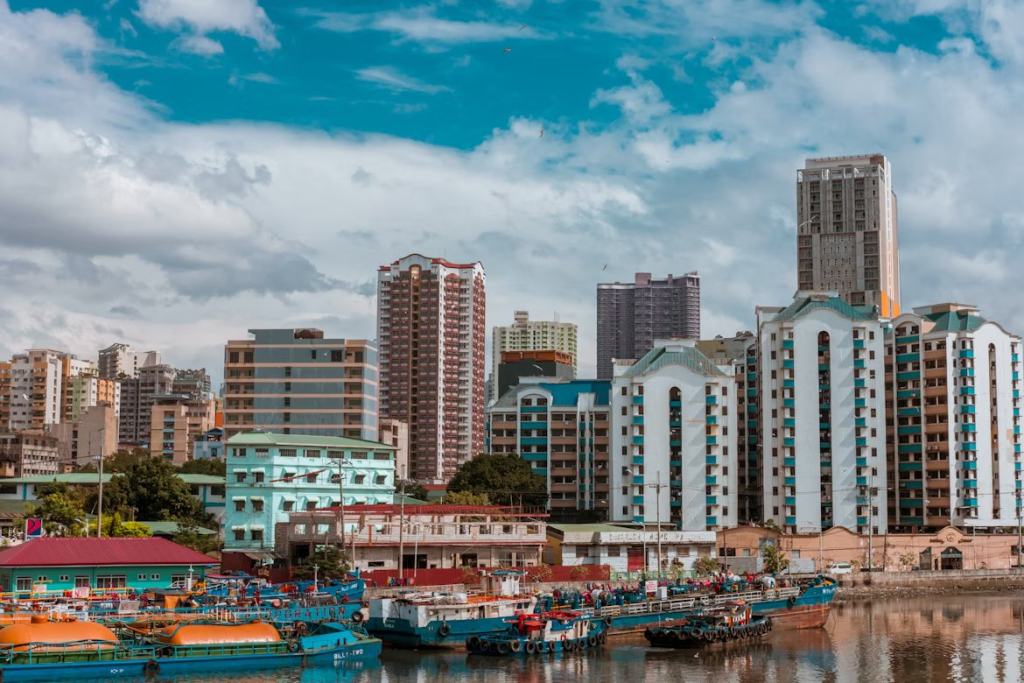 Filipino families, especially from the provinces, have at least one member who moved to Metro Manila to look for greener pastures and somehow improve their families' lives . They leave the nest to chase after better education, career development, and investment opportunities in the megacity.
There is no question why Metro Manila, also known as the National Capital Region (NCR), is the leading migrant destination in the country, which welcomes most of the 49 percent of Filipinos aged 15 and older who have changed residence within the Philippines, according to the 2018 National Migration Survey. Cities like Mandaluyong City, Pasig City, Makati City and more have been migration destinations of many our citizens.
According to the UN World Urbanization Prospects, approximately 14.6 million Filipinos are living in Metro Manila, making it the most populous region in the country.
The Philippines' education, economic, and political capital continue to entice local migrants and foreigners who travel for tourism and businesses. While this is an advantage to the economic arena, the influx of people in the capital region also triggers strain on the essential services, including logistics,
Imagine when a large chunk of the Metro Manila population simultaneously goes out and travels using the highway like what happens every day. No one can turn a blind eye to the congested traffic, can you?
Traffic nightmare in Metro Manila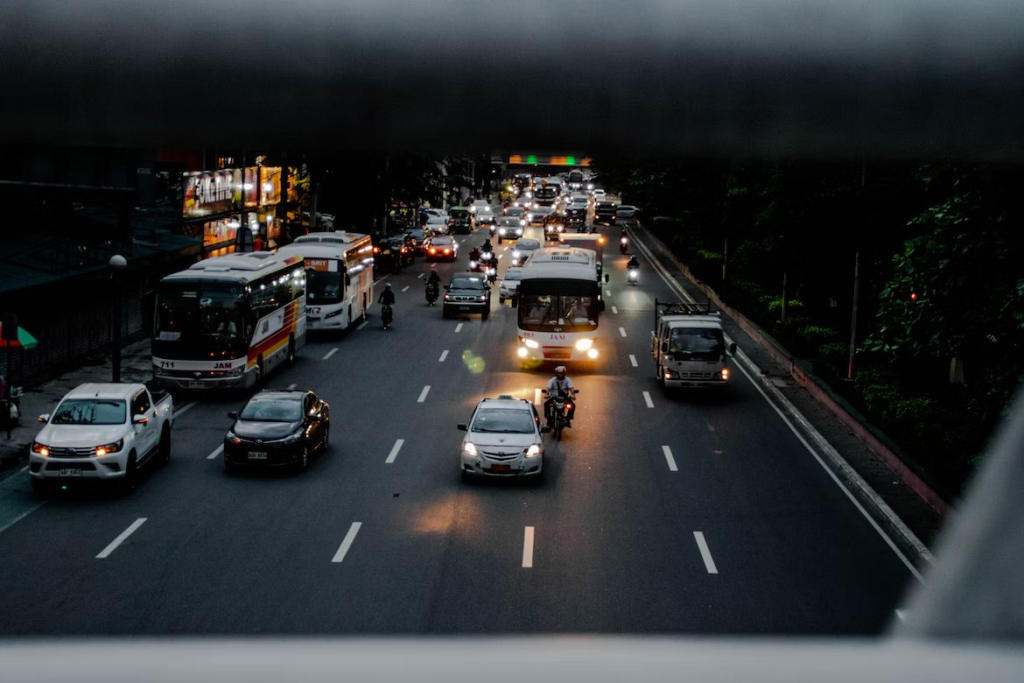 Drivers in Metro Manila have to waste an average of 53 percent of their time on the clogged highways in 2020, technology specialist TomTom (TOM2) said. That year, it was reported that the Philippines' capital region ranked second among the 416 cities in the world with the worst traffic congestion.
It also ranked second in 2019 when drivers have to spend 71% of their travel time stuck in thoroughfares.
There is a lot of efforts that needs to be done for the capital region to achieve a flawless transportation system. With the help of government agencies and private entities, the current administration has kept the ball rolling.
The government's aggressive stunt on infrastructure continues to decongest major roads and develop new linkages. Improving the "Build, Build, Build" Program, said to be a golden age for infrastructure, from the previous management, President Marcos created a new program called "Build, Better, More" program.
One of the priority focus in this newly innovated progam are improvements to the transportation system in overpopulated areas, like Metro Manila, to boost productivity The new and rising infrastructure projects in the NCR are expected to spur the economy and improve the overall transport system.
Infrastructure Projects in the Philippines
Bonifacio Global City-Ortigas Center Link Road Project
Now more than ever, the commercial districts of Bonifacio Global City in Taguig and Ortigas center in Pasig, are equally more accessible to the workforce and the general public and have become the locations business tycoons can hardly resist.
All the economic advantages are coming into these areas, and one of the magnets that pull them here are the new infrastructure systems like the BGC-Ortigas Center Link Road Project, which opened last October 2021.
The project benefits motorists who are now able to reach BGC from Ortigas Center and vice versa for only 12 minutes as it complements the four-lane Kalayaan Bridge segment that connects Sta. Monica, Pasig City and Lawton Avenue, Makati City.
It forms part of the more extensive EDSA Decongestion Program, which aims to regain EDSA's original capacity of 288 000 vehicles daily.
Skyway Extension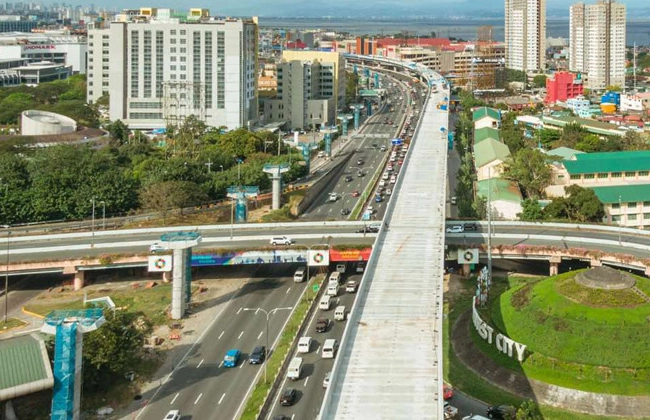 Motorists going south are now enjoying the ease of using the southbound portion of the Skyway Extension Project since its implementation in December 2022. Mainly, travelers going to Cavite, Laguna, and Batangas achieve faster travel to the SLEX with the new road opening.
The Skyway Extension Project's southbound lanes conclude before the SLEX Susana Heights off-ramp – making way for the motorists to bypass the traffic congestion onto the steel ramp. In addition, it can expedite the travel of vehicles heading to Alabang.
The northbound segment of the Skyway Extension was opened in April 2022, earlier than its southbound counterpart. Reduced travel time to NLEX from two to three hours to merely 24 to 30 minutes adds to travel efficiency. The three-lane northbound segment can serve up to 4,500 vehicles per hour.
South Luzon Expressway (SLEX) Elevated Extension Project
Travel time between Multinlupa and Balintawak is reduced to 30 minutes after the South Luzon Expressway (SLEX) Elevated Extension Project was completed and fully operational in February this year.
The PHP14-billion infrastructure project connects Skyway in Sucat, Paranaque to SLEX at Susanna Heights in Muntinlupa. It likewise bypasses the Alabang viaduct and gives drivers complete access to Skyways 1, 2, and 3. SLEX Elevation Extension Project covers four kilometers and includes two lanes.
It was soft-opened in December last year and was formally inaugurated in February by President Rodrigo Duterte. Ramon Ang, CEO and president of project concessionaire San Miguel Corporation (SMC), said that the newly-opened road extension could "play a crucial part" in economic recovery.
He said the project supports faster and more efficient travel, accommodating about 200,000 vehicles daily, northbound and southbound.
Binondo-Intramuros Bridge Project
Are you planning a trip to top tourist destinations in Metro Manila? Well, this is a piece of good news for you! We know that the Chinatown of Manila, Binondo, and the walled city of Intramuros is on your itinerary. You can now travel in majority of these places stress-free as the new Binondo-Intramuros Bridge eliminates the traffic issues. If parking is your issue, there are trains available to take you form one place to another.
The Binondo-Intramuros Road Project was inaugurated in April this year, making it one of the most recent road infrastructures that opened in 2022. The iconic bridge spans 680 meters, crosses the Pasig River in the City of Manila, and connects Solana Street and Riverside Drive in Intramuros to Muella de la Industria and Plaza Conde Street in Binondo.
It involves the new four-lane bridge and viaduct. Around 30,000 motorists can use the bridge every day, which can also serve as an alternative route to Jones Bridge.
NLEX-SLEX Connector Road
The NLEX-SLEX Connector Project, which extends NLEX southward from Segment 10 to Skyway Stage 3, was opened last March 2023. The PHP23.3-billion project broke ground in May 2019.
The NLEX Connector Project includes a couple of interchanges at C3 Road/5th Avenue, Caloocan, and España, Manila. This Connector Project made the two-hour travel time from SLEX to NLEX to just 20 minutes. Likewise, it cuts the grueling three-hour travel from Clark to Calamba to one hour and 40 minutes while providing upgraded connectivity between NAIA and Clark Airports.
Metro Rail Transit (MRT) 7
As of October 2023, the MRT-7 is now 63.28% done and is projected to open on November 2025. The elevated railway line spans 23 kilometers and has 14 stations from San Jose Del Monte, Bulacan, to MRT 3 North Avenue in Quezon City. This project aims to lessen the travel time between North Avenue in Quezon City and San Jose Del Monte from three hours to 35 minutes.
The project can sustain around 300,000 passengers in the first year of its operation and climb up to a whopping 850,000 passengers daily after 12 years. Hitting two birds with one stone, MRT-7 will decongest the capital region's main thoroughfare, EDSA, while providing commuters a safe and pollution-free transportation system.
Cavite-Laguna Expressway's (CALAX) Silang (Aguinaldo) Interchange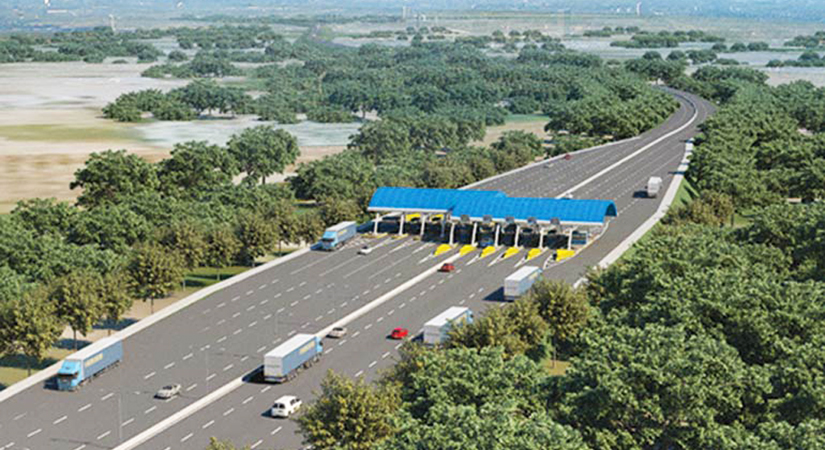 The Silang Interchange of the Cavite-Laguna Expressway (CALAX) opened last November 8, 2023. This interchange connects CALAX to the Aguinaldo Highway, playing a pivotal role in enhancing connectivity and easing traffic congestion in the southern part of Luzon. This state-of-the-art interchange not only facilitates smoother traffic flow but also stimulates economic activities in the surrounding areas.
For the future, the government eventually plans to connect CALAX to the Manila-Cavite Expressway (CAVITEX) in Kawit.
Metro Manila Subway Project
Save the best for last.
While this one comes last on our list, it is undeniably the most anticipated infrastructure project in Metro Manila: the 36-kilometer-long Metro Manila Subway Project, which will rise as the country's first mass underground transport system. With its completion date set in 2025, the project is expected to benefit 370,000 commuters in the NCR from Valenzuela City to FTI in Taguig City, Parañaque City, and Ninoy Aquino International Airport (NAIA) Terminal 3 in Pasay City.
Moreover, it will provide mass transit from North Caloocan or Meycauayan in the north and Dasmariñas, Cavite in the south once its all systems go for the project. According to its design capacity, it can accommodate 1.5 million passengers daily and has a maximum operating speed of 80 kilometers per hour. Practically speaking, in just 35 minutes, you can reach NAIA if you are from Quezon City!
Another good news, the subway project's construction has been fast and continuous since it broke ground in February 2019. The Department of Transportation (DOTr) said its completion rate is 30.55 percent as of February this year.
Meanwhile, the two-phased subway project has a cost of P488.5-billion. It is funded by the official development assistance from the Japanese government through the Japan International Cooperation Agency (JICA) and the Philippine government.
Importance of Infrastructures for Economic Development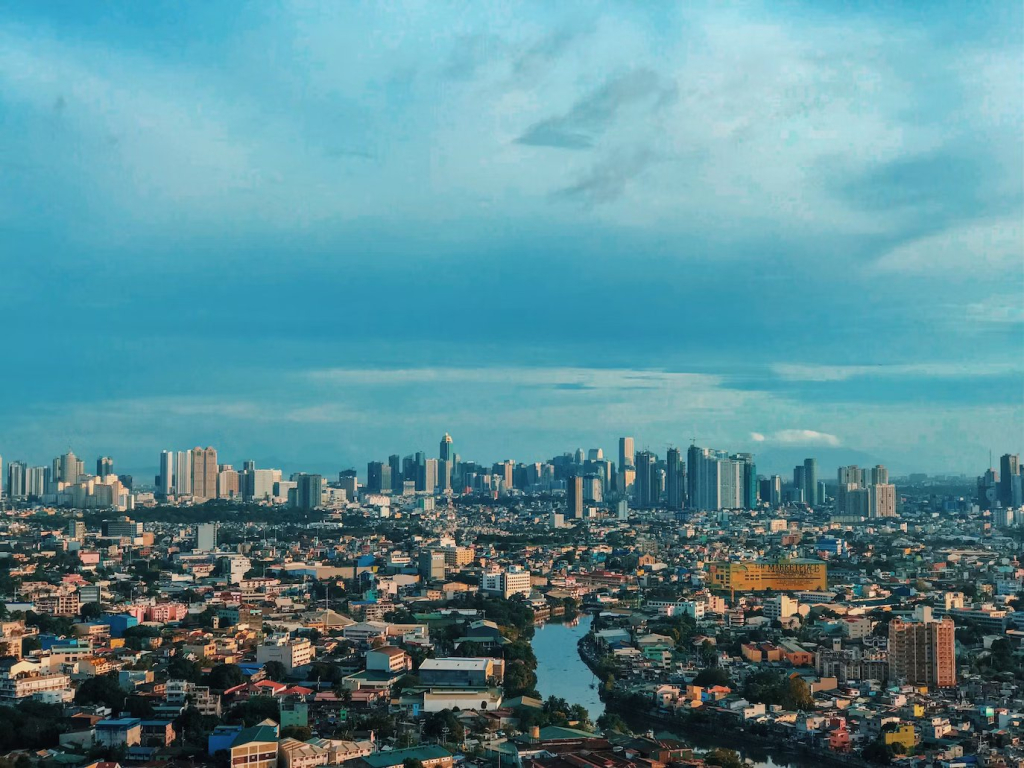 Looking beyond the value of new infrastructure to commuters, the mentioned road networks also raise Philippine economy to unimaginable heights. It is generally known that improved roads result in more accessible transport of products from farm to market, efficiency in procurement and logistics, faster travel of the working population to their sites and offices, and lesser risk of road accidents.
Viewing this through an economic lens, the government's infrastructure program pushed the Philippines' economic growth to an unanticipated 6.9 percent growth in 2017. This elevated the country, which used to be at the bottom of the infrastructure ranking, as a globally competitive place.
It is safe to say that the new road infrastructures made Metro Manila all the more attractive among investors and home-hunters, bringing more advantages to the real estate industry. Who can't say no to doing business and residing in the capital with improved mobility, right? You can take the population boom in the capital region by investing in a house and lot in Metro Manila.
While overcrowding in NCR is already a given, you can be assured that the government and private bodies continue to undertake infrastructure programs to achieve a balance of progress and upgraded mobility.
Narrowing down your choices, you can look for available properties in Camella Verra Metro North in Valenzuela and Camella Dasma At The Islands in Cavite. These top-notch house and lot developments are among the first to benefit from the new transport infrastructure in Metro Manila, specifically the Metro Manila Subway Project.
With the new and rising infrastructure project, you can easily access your needs. This, as Camella, the trusted housing brand in the country, places you near emerging developments.
There are several house models at reasonable prices if you are looking to invest in a property or a home to raise your family. You can achieve comfortable and peaceful life in NCR with Camella as you have access to complete amenities in a community protected with CCTVs and roving guards 24/7.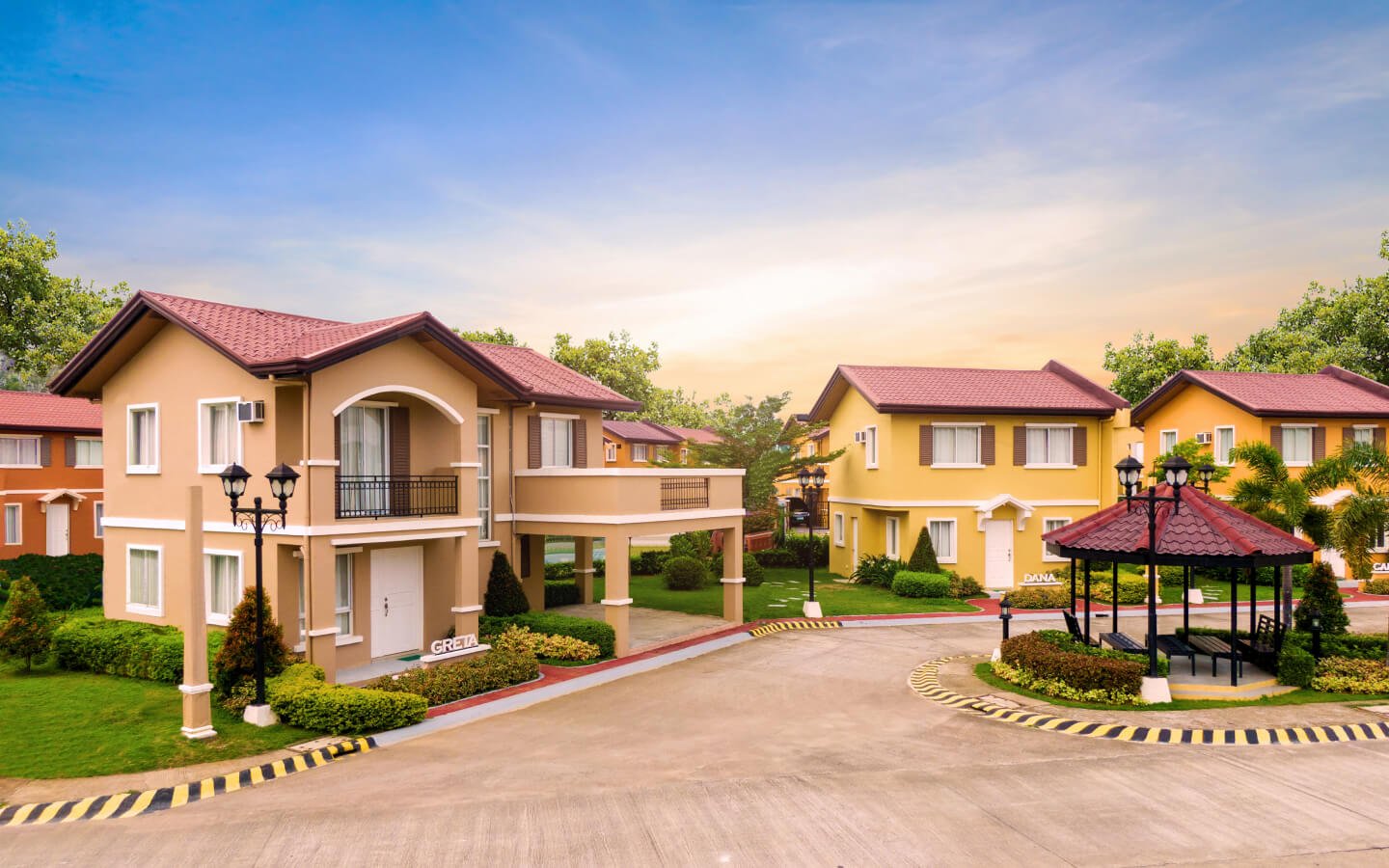 Celebrate Life's Milestones in Camella!
---
Make unforgettable memories in a Camella home.
Our communities are designed to elevate your living experience.