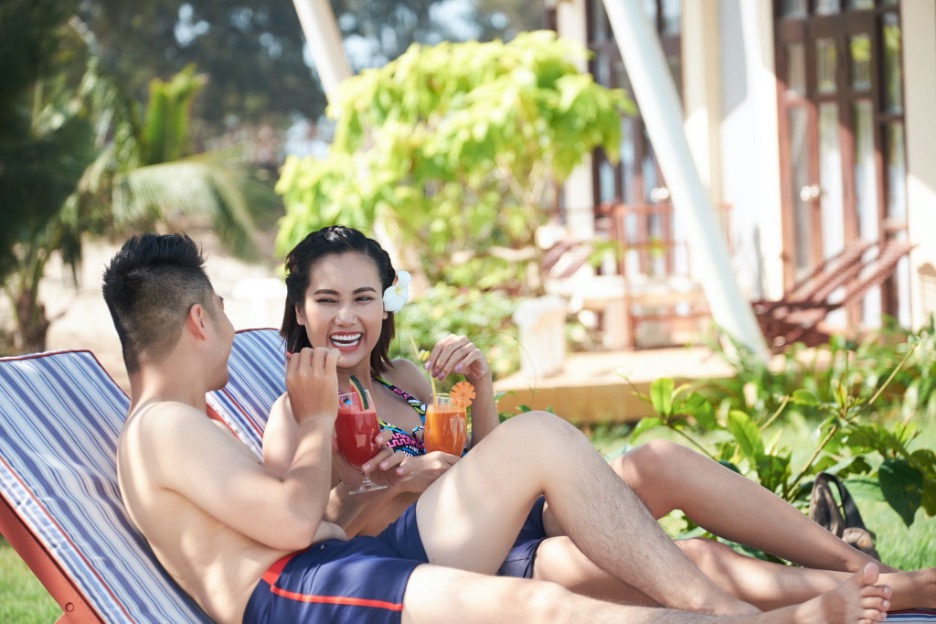 The Batangas Province is a hub for beach resorts that attract both local and foreign tourists. San Juan, in particular, is a favorite summer destination for beach lovers. It boasts a long stretch of sandy coastline, perfect for a beach getaway.
For those who want to explore the underwater world, a dive resort is also available in San Juan. Come and experience the beauty and natural resources of Batangas as you soak up the sun, enjoy the beach, and create unforgettable memories with your loved one.
One of the most popular summer destinations in Batangas is the Matabungkay Beach Resort, known for its stunning views of the sunset and its crystal-clear waters. You can also check out the Laiya Beach Resort, which is ideal for families and groups of friends who want to enjoy the beach and explore nearby attractions.
With its stunning beaches, scenic drives, and luxurious resorts, Batangas offers some of the most romantic getaways in the Philippines. Whether you're looking for quick weekend getaway to a secluded hideaway or an action-packed adventure with your partner, this province has something special in store for you.
Join us as we explore the top-rated couples' resorts, affordable vacation spots, top resorts, luxury villas, and outdoor activities that are sure to make this summer getaway unforgettable.
Let's dive into our list of the most romantic destinations for summer lovin' in Batangas!
La Chevrerie Resort and Spa
La Chevrerie Resort and Spa is a French-inspired haven located in the heart of the Batangas City. The resort boasts its unique selling points, from its stunning architecture and swimming pool to its farm-to-table dining experience.
The moment you step into the beach resort, you will be mesmerized by its charming European feel, complete with the lush greenery that surrounds it. The rooms are elegantly designed with rustic details that add to the overall romantic and peaceful ambiance.
Savor the summer season and tickle your taste buds with an array of culinary delights at La Chevrerie's restaurant, which serves fresh ingredients harvested from their organic farm. Couples can also indulge themselves in a wine-tasting activity while enjoying the breathtaking view of Taal Lake.
For couples who want to relax and rejuvenate after visiting Batangas City, La Chevrerie offers luxurious spa services such as massages and facials perfect for unwinding after a long day exploring Batangas' scenic attractions.
Moreover, couples can embark on an unforgettable sunset yacht cruise around Taal Lake or have a romantic picnic amidst stunning view of nature's beauty. Couples should not miss out on experiencing intimacy through couple massage sessions available exclusively for two.
La Chevrerie Resort and Spa is one of the top-rated couples' beach resorts in Batangas City offering affordable romance without compromising luxury amenities and services tailored fit for lovers seeking adventure-filled summer escapades or intimate getaways all year round!
Taal Volcano Island
Taal Volcano Island is a must-visit destination for couples who love to explore nature and enjoy outdoor activities. This small island, located in the middle of Taal Lake, is home to one of the world's smallest active volcanoes.
The volcano has erupted over 30 times throughout history, making it a best summer destination for tourists. The geography of this natural wonder is awe-inspiring, with a caldera filled with water and surrounded by cliffs that offer breathtaking views of the lake and surrounding coastal areas below.
Upon arrival at Talisay town, couples can choose from several options to reach the volcano island, such as horseback riding or hiking up to its crater. Boat tours are also available, offering couples a more relaxed approach while they enjoy stunning vistas of the lake from different angles. For the best experience, we recommend visiting Taal Volcano Island during sunrise or sunset when colors paint across the sky and reflect on the water.
Apart from Taal Volcano Island, Batangas has many historical sites and other tourist spots worth exploring. One of these is the historic town of Taal, which boasts ancestral houses and churches that date back to the Spanish colonial era. The town is just a short distance from Camella Taal, a Spanish-inspired development situated within Barangay Buli, Taal.
For couples who want to experience the great outdoors, Batangas has plenty of options, including hiking trails, beaches, and waterfalls. There's something for everyone in this province, making it an ideal destination for a romantic getaway or a family vacation.
Masasa Beach
Masasa Beach is a hidden gem located on the Tingloy Island of Batangas. It boasts clear waters and stunning rock formations that make this off-the-beaten-path beach destination worth a quick trip. The beach is perfect for intimate couples who want to escape the hustle and bustle of Batangas getaway from city life.
One activity that couples can enjoy here is snorkeling. They can explore the underwater world together and discover different species of fish, corals, and sea turtles. Island-hopping is also a must-try experience for nature lovers where they can visit nearby islands such as Sombrero Island or Caban Island.
Camping at Masasa Beach is another option for adventurous couples looking to spend quality time while admiring the beauty of nature. They can set up camp on the shore and watch the stars at night while enjoying each other's company.
For those seeking relaxation, they can simply lounge by the beautiful beach, with their partner, sunbathe or take long walks on its pristine white sand shoreline.
The Farm at San Benito
If you're looking for a romantic getaway that's good for both the mind and body, The Farm at San Benito is the perfect destination. This holistic wellness resort offers detoxification and relaxation programs that cater to couples' needs.
Their Couples Retreat packages provide a combination of healing treatments such as massages, hydrotherapy sessions, and yoga classes. You'll also get to stay overnight in one of their luxurious villas or suites with scenic views of nature.
Aside from these services, The Farm at San Benito has facilities like an organic farm tour where you can explore local produce and learn about sustainable farming practices. There are also meditation gardens where you can relax surrounded by lush greenery.
For those who want more physical activities, they have hiking trails that lead to waterfalls and other natural attractions nearby. Afterward, unwind with some spa treatments using only natural ingredients sourced within the property.
The Farm at San Benito offers a unique experience for couples who seek not just relaxation but also wellness-focused activities amidst breathtaking scenery.
Casa Laiya
Casa Laiya located in Laiya, San Juan, Batangas, is the perfect destination for couples looking for a romantic and private getaway. The beachfront villa offers complete amenities, including a fully equipped kitchen, cozy bedrooms with comfortable beds, and a spacious living room where you can relax while enjoying stunning views of the sea.
But what sets Casa Laiya apart are its personalized services designed to make your stay even more memorable. Imagine having a candlelit dinner by the beach, savoring delicious food while listening to the sound of waves crashing on the shore. You can also indulge in couples' massages or enjoy sunset cocktails as you watch the sky turn into shades of red and orange.
If you're up for some adventure, there are nearby attractions that you can visit with your partner. Take an eco-tour around Mt. Daguldol or go island hopping at Verde Island Passage Marine Corridor. For those who want to explore Batangas' rich history and culture, Villa Escudero Plantations & Resort is just within driving distance from Casa Laiya.
Casa Laiya provides an affordable luxury experience that will surely create unforgettable memories for couples seeking intimacy in their vacation experiences.
Destinations for Summer in Batangas
Batangas is a truly magical destination for couples seeking romance and adventure. From its stunning beaches to its scenic drives and cliffside resorts, the western coast of the province offers a range of unique vacation spots that are perfect for summer getaways or weekend escapes.
No matter what type of summer vacation you're looking for, Batangas has something for everyone. With its beautiful beaches, picturesque landscapes, and world-class accommodations, this province is truly a paradise for beach lovers solo travelers, and outdoor enthusiasts alike.
So why not plan your next romantic trip on a budget and discover all that Batangas has to offer? With so many top-rated couples' resorts and secret hideaways waiting to be explored, there's never been a better time to fall in love all over again.
Camella Projects in Batangas: Your Gateway to a Vibrant Lifestyle
Looking for a serene and peaceful community to live in? Camella Projects in Batangas might just be the perfect place for you! With its lush greenery, stunning scenery, and unparalleled amenities, this premier residential development is the epitome of modern living in the heart of Batangas.
Camella Projects in Batangas offers a variety of house and lot packages that cater to different lifestyles and needs. Whether you're looking for a spacious family home or a cozy starter unit, there's a Camella home for you. Each house is built with quality materials, stylish designs, and modern conveniences to ensure maximum comfort and convenience.
If you're looking for a new home or an investment opportunity, Camella Projects in Batangas is definitely worth checking out. With its prime location, exceptional amenities, and quality homes, it's the perfect gateway to a vibrant and fulfilling lifestyle.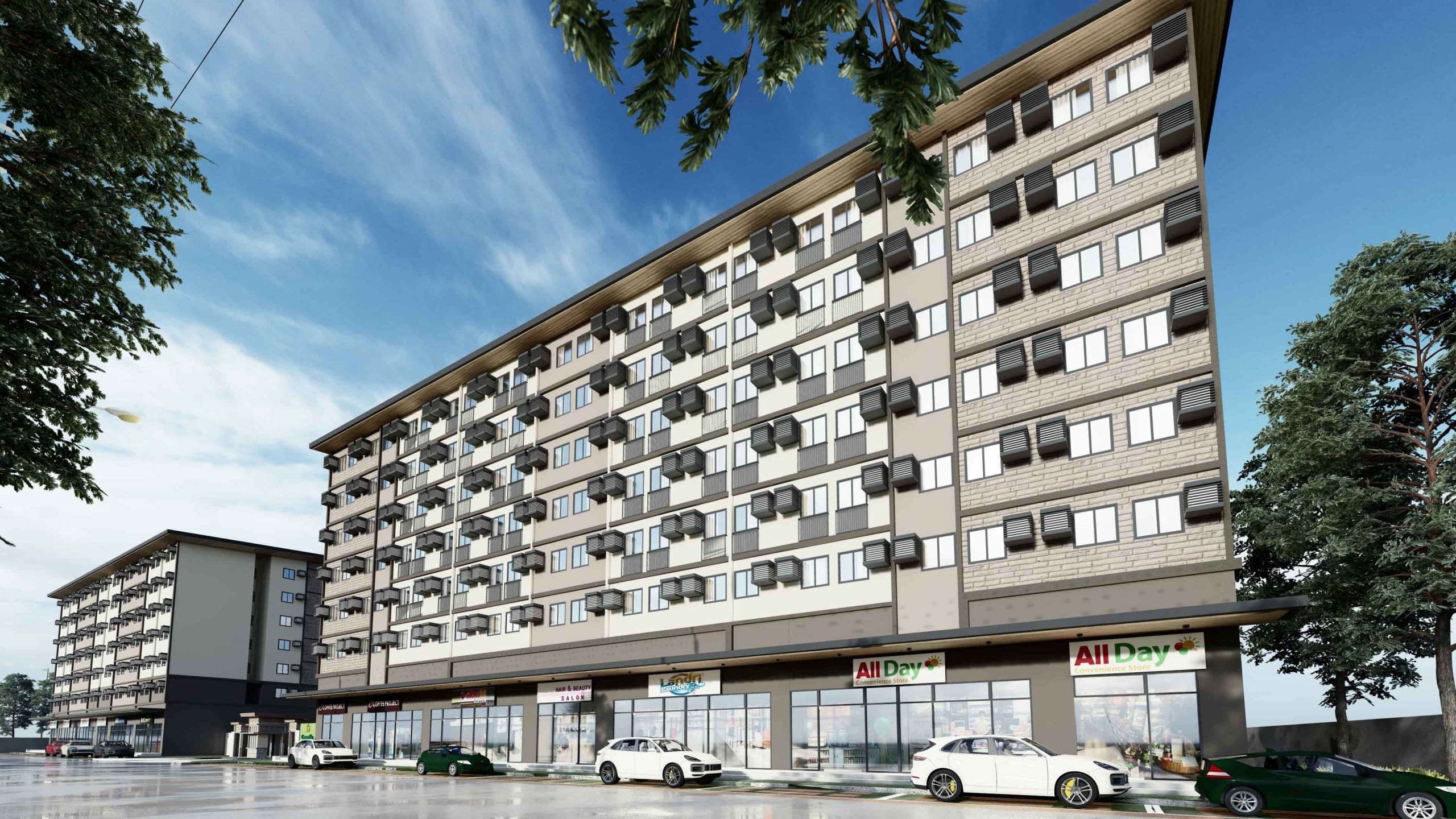 Check out our Condo for Sale Properties
Discover our condo for sale properties in the Philippines